(Make sure you read Part I and Part II of this series first!)
Since DeLorean stopped making production vehicles in 1982, the folks at DMC purvey refurbished cars for their niche clientele. Of the 9,000 original automobiles made, there are estimates that 6,000 or so still exist. But most aren't on the road, they're decaying in backyards and (believe it or not) barns.
DMC digs these cars up and fixes 'em with authentic DeLorean parts and fixtures from the original factory. They will also make "built" cars, meaning they will strip the car down to its core, then rebuild it with all brand-new materials. This is where the DMC purists complain, because the factory is willing to install modern-day conveniences like iPod players, Bluetooth, and finer interiors, but for the rest of us, it only makes sense.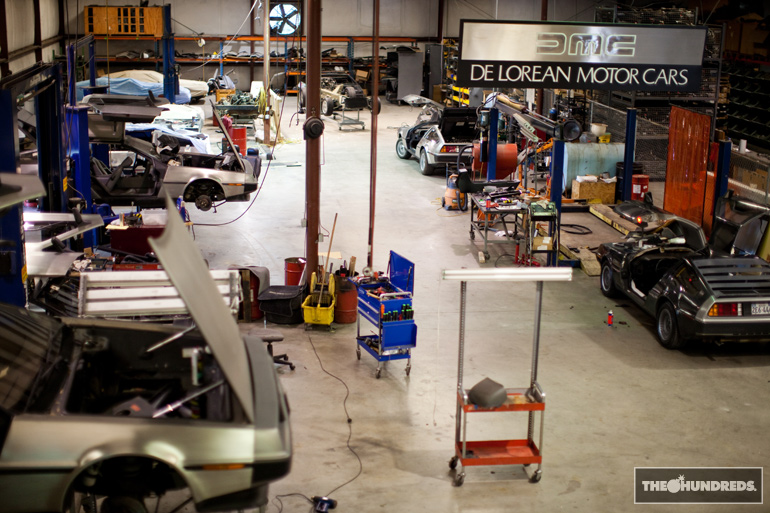 That being said, every DeLorean being worked on in the shop is its own unique endeavor.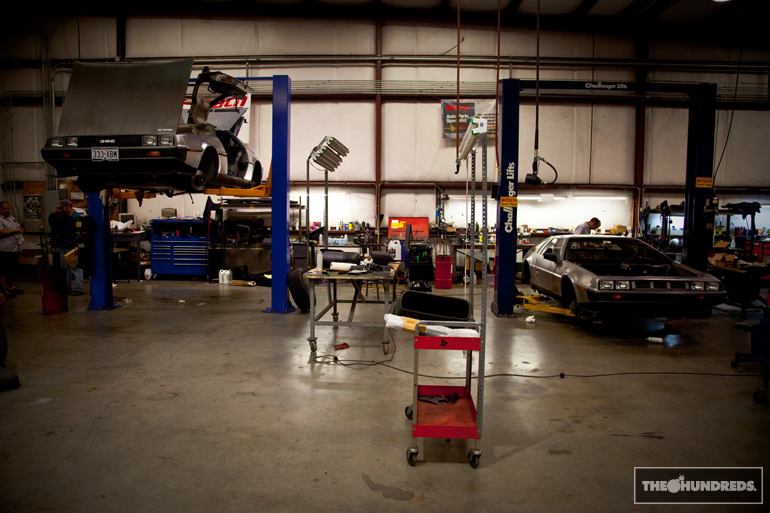 For example…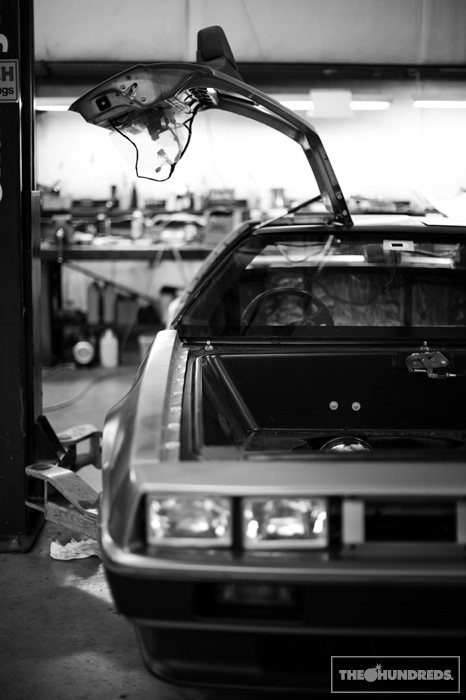 Bill is working on the first-ever DMC right-seat driver. It's for a client in Singapore, and requires hours upon hours of labor, creativity, and innovation, since this has never been attempted before.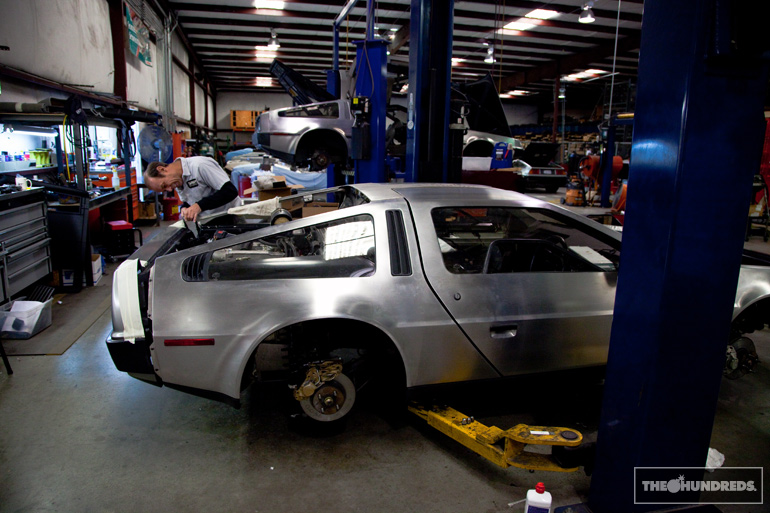 Check out the entrails: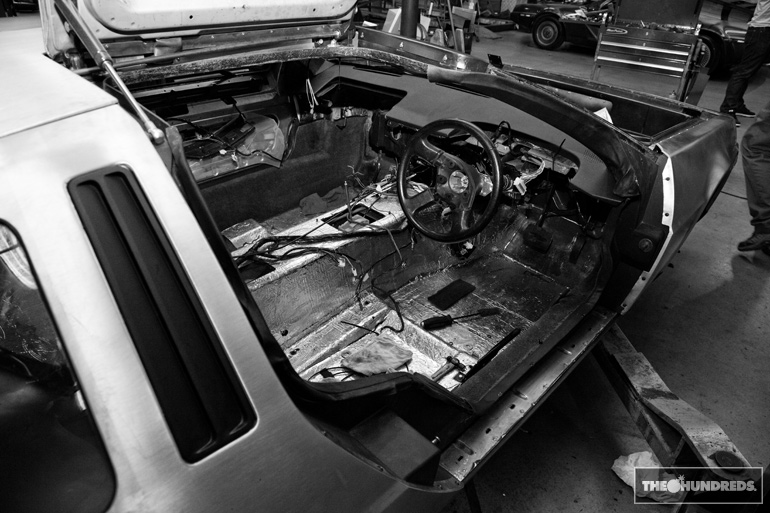 Justin is working on Cameron's new project, an all-black DeLorean with an all-black interior. Again, never been done before, but coming along oh-so beautifully.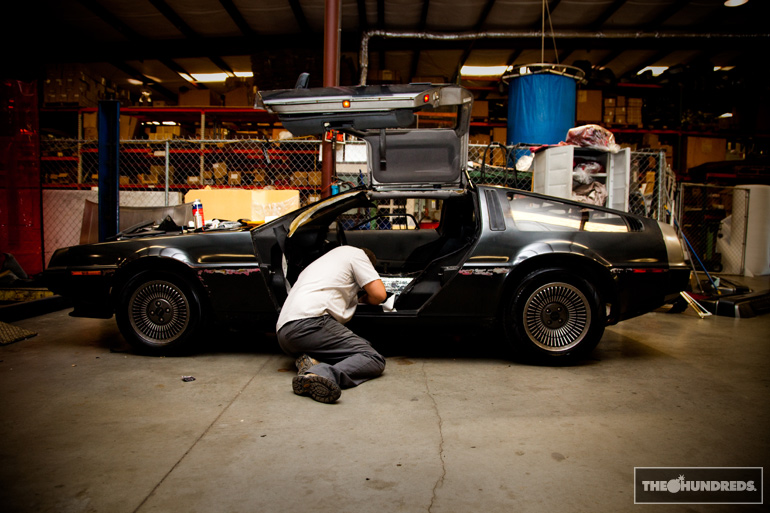 I wasn't kidding about the barns. Most DMCs are sitting in farmhouses across the MidWest. This car had been sitting in a barn for decades, and when the owner pulled it out, rats had turned it into a nest and eaten all the insides. When the mechanics started pulling it apart, they found dead rats lodged everywhere inside the fittings, lodged in tubes, under the seat, ALL RAT EVERYTHING.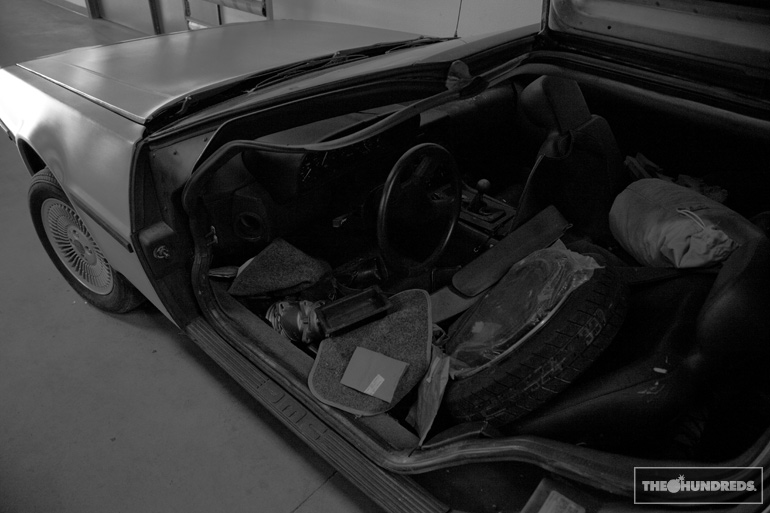 Something about these shots reminds me of the scene in Back to the Future II when the flying DeLorean descends into the alley. I dunno.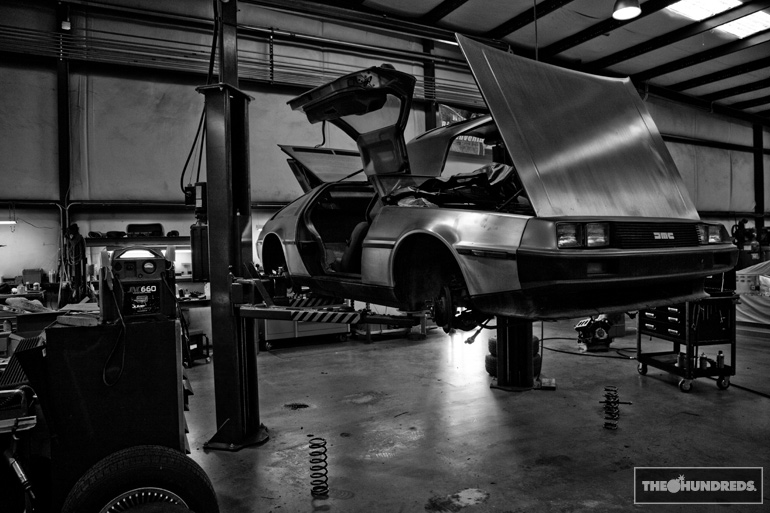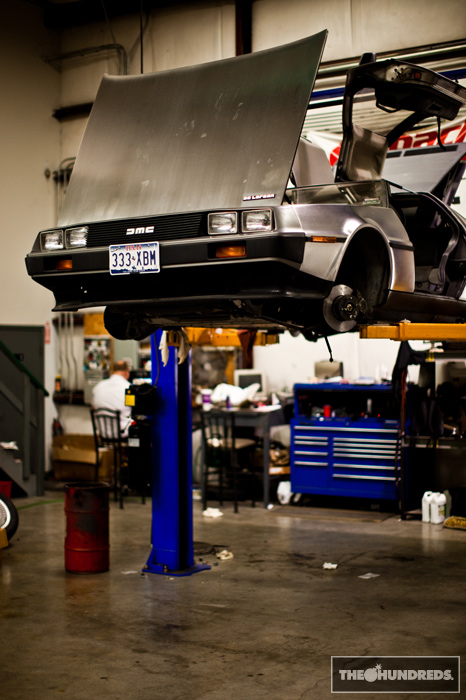 Right around the corner is the warehouse… up NEXT.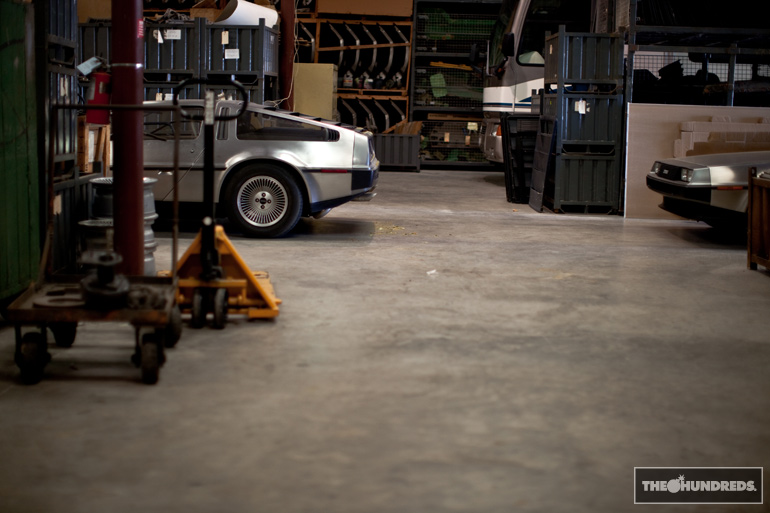 by bobbyhundreds