Worlds collide.
The Hundreds is pleased to announce the release of the The Hundreds X Cool World collection in collaboration with Paramount Studios, available at The Hundreds flagship locations and select authorized retailers on Friday, December 14, 2012. The line will also be available through the Online Shop on Monday, December 17, 2012.
When the cult cartoon/live-action mash-up film Cool World first debuted in 1992, it wasn't the format that titillated audiences. In fact, controversial and sensational animator Ralph Bakshi had already established a name by merging the two worlds of filmmaking with Heavy Traffic in 1973 and Coonskin in ¢75. It was always the content that raised eyebrows… With Cool World, he sought to direct a gritty murder mystery, revolving around sex as the conduit to travel between the animated and real world. The movie starred Kim Basinger as the nymphomaniac sexpot, Gabriel Byrne as a cartoonist jailed for murdering a man he found in bed with his wife, and a young Brad Pitt as the detective cop trying to keep the two worlds separate.
Drama also unfolded after the film's release with as rumors of Bakshi's disappointment with the film's editing made the rounds. But as Cool World celebrates it's 20th anniversary, the movie continuesto live on and flourish amongst cult audiences, fascinated with both the behind-the-scenes and onscreen stories. Just as the story intended to portray, the collision of the two worlds which are never to intersect, were what ultimately immortalized it's legacy. And we continue that idea with Cool World clashing The Hundreds' world…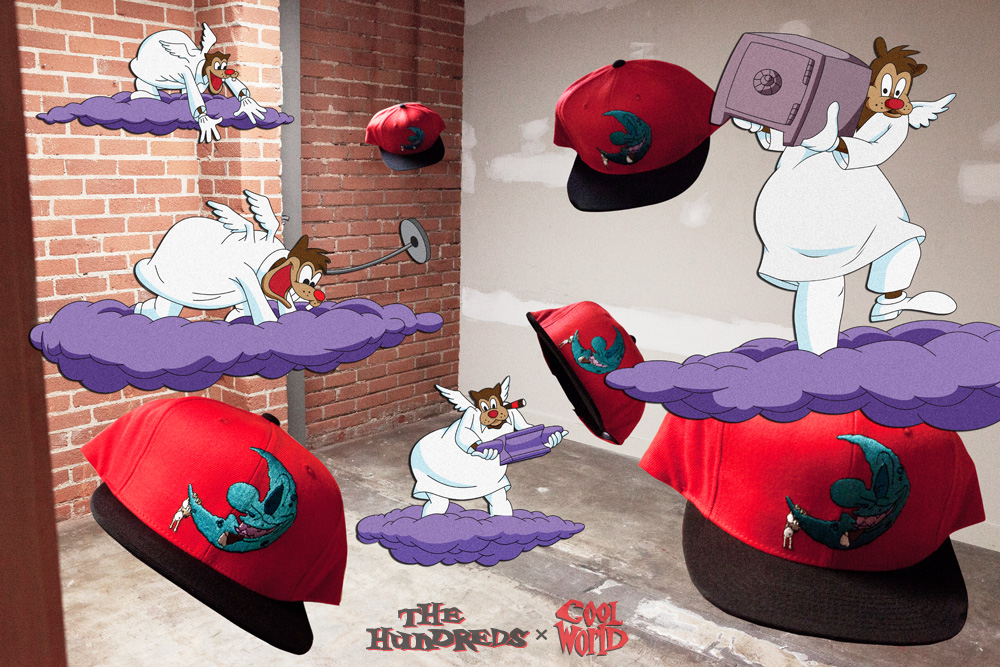 The limited edition The Hundreds X Cool World collection comprises three graphic tees, a chambray button up and a twill wool snapback, featuring various art from a full-length illustration of the film's iconic femme fatale, Holli Would; a compilation of its myriad minor characters; and a special tee bringing into focus some of the more notable, albeit underrepresented, background characters.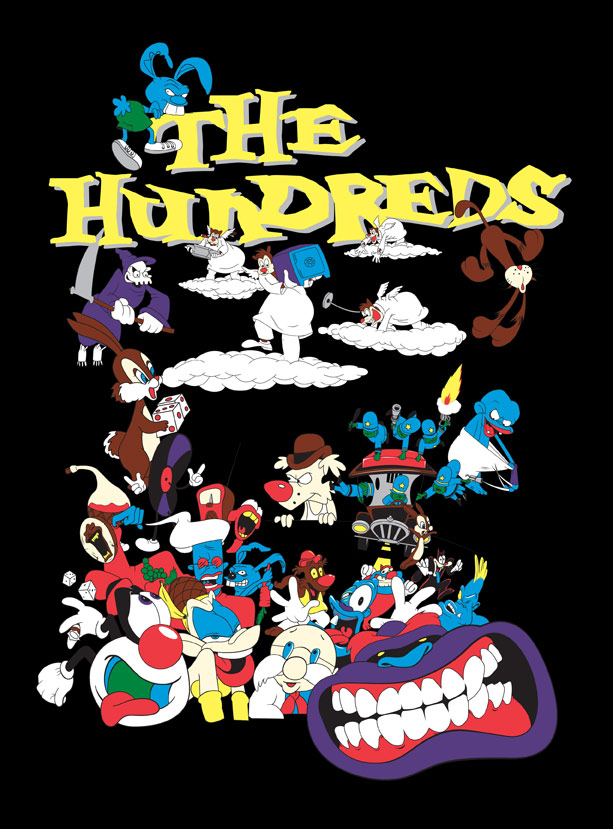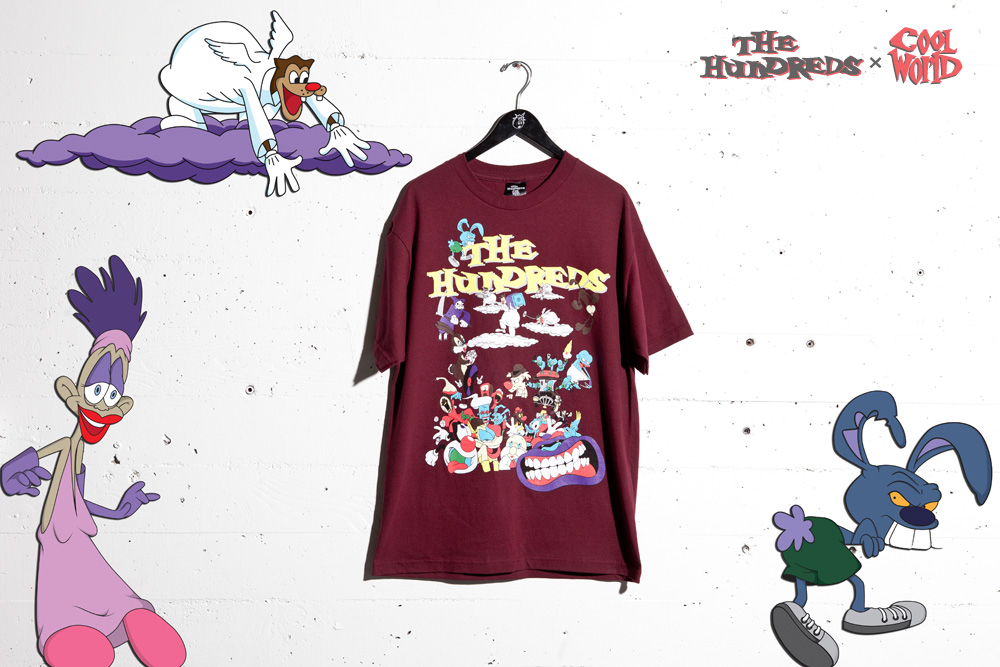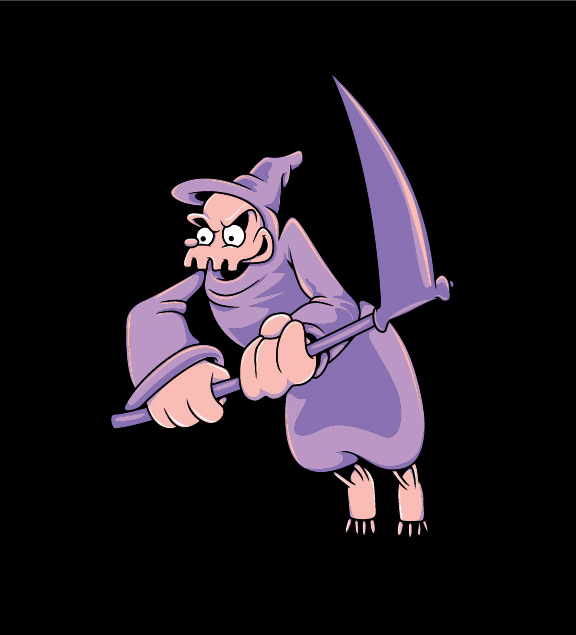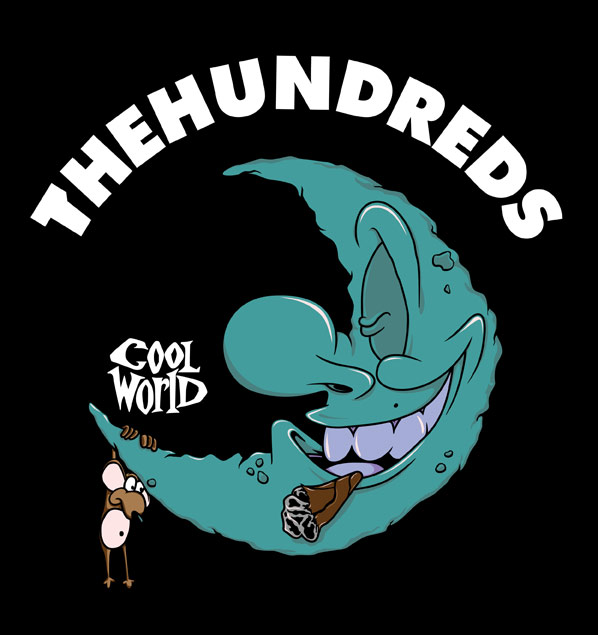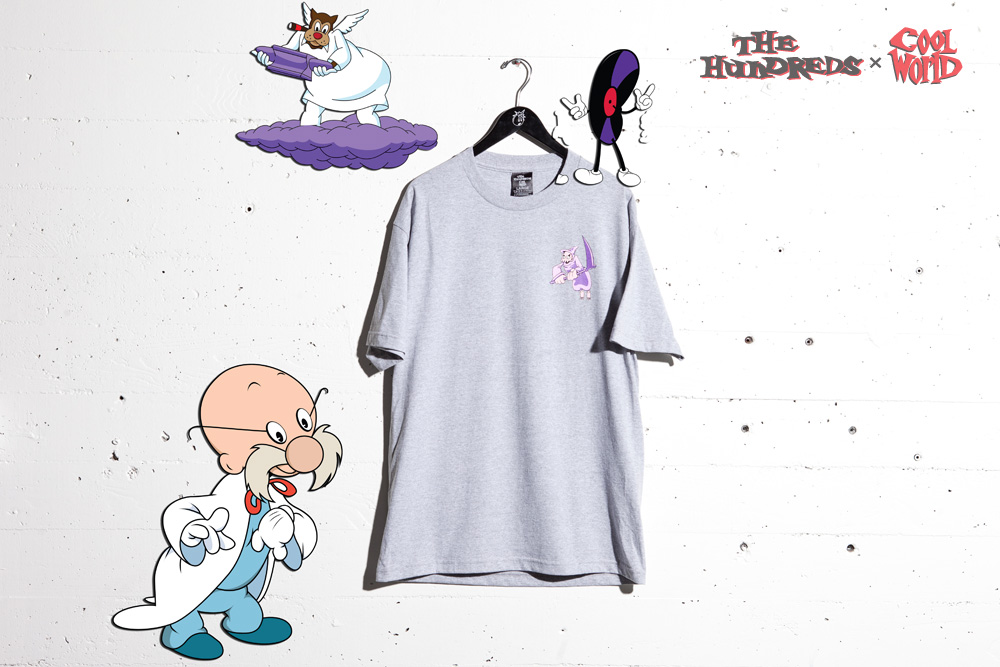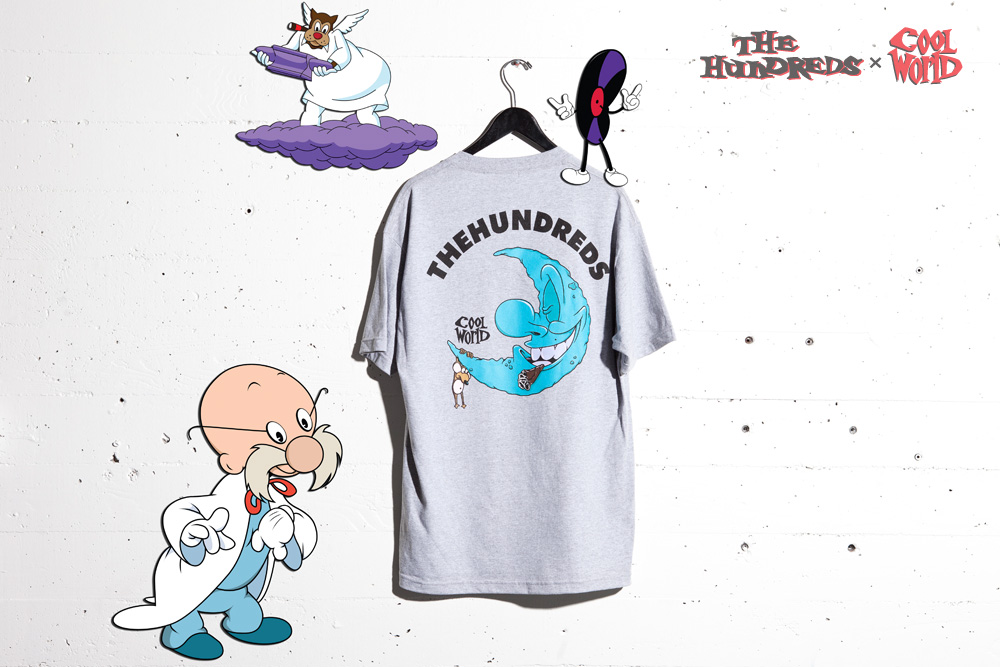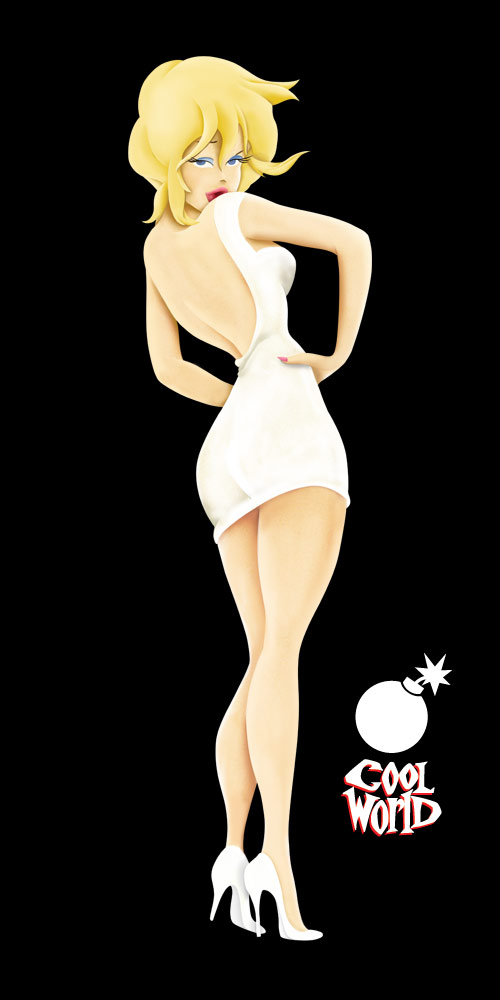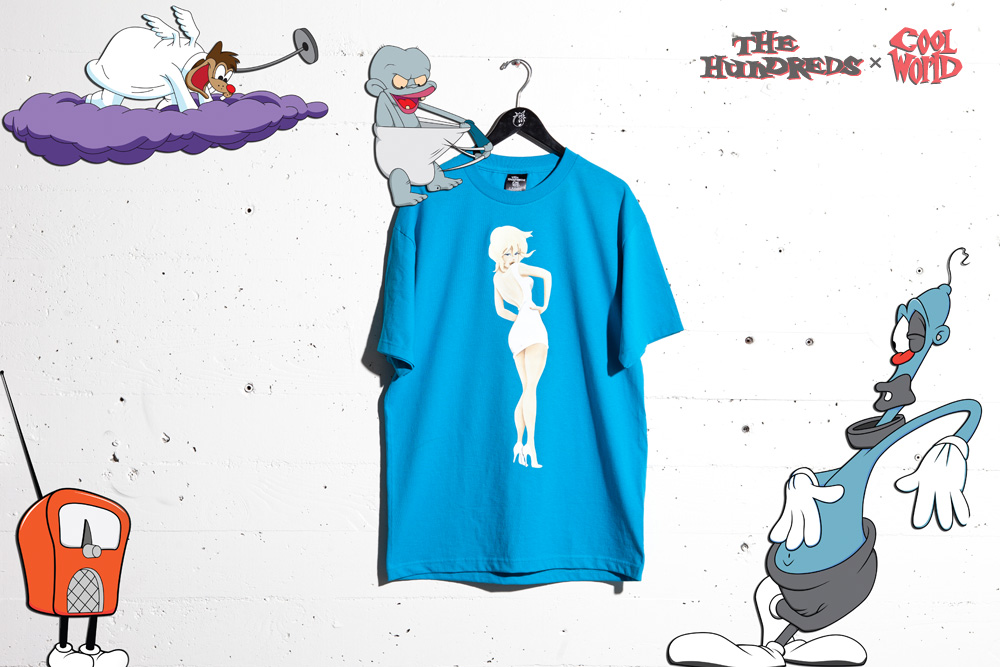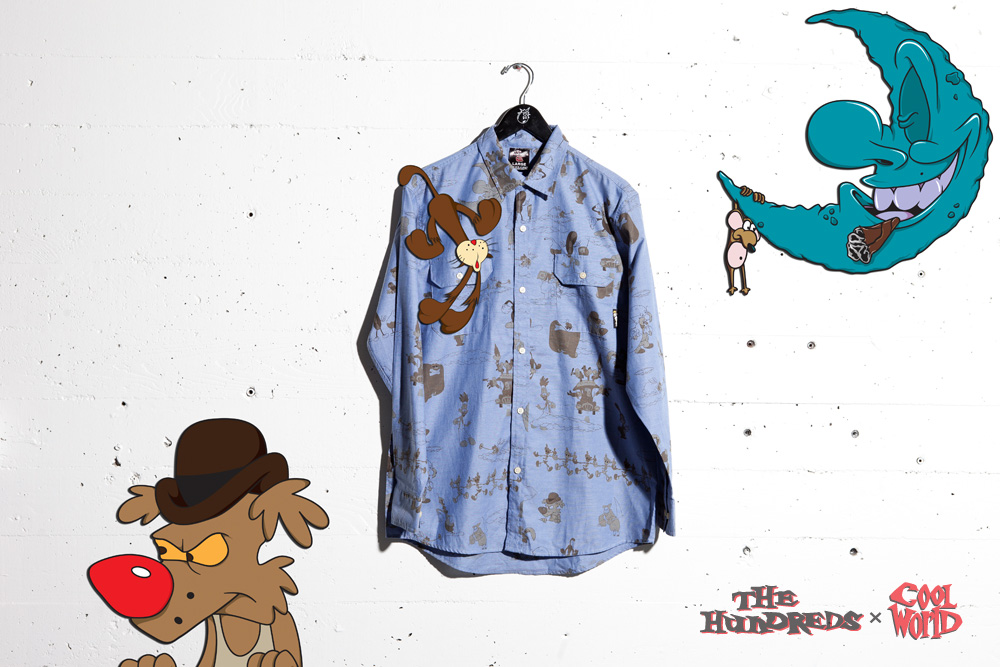 (To learn more about the vastly peculiar and complicated Cool World story both on the screen and behind, read it's Wikipedia…)
by bobbyhundreds