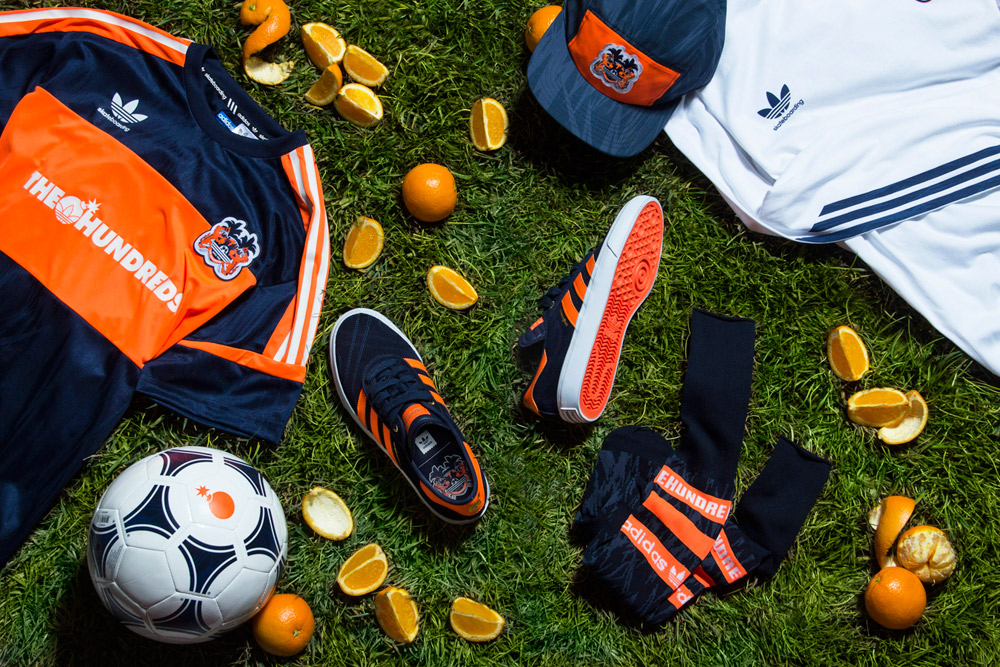 They say Americans aren't interested in soccer, but that's not entirely true.  As it turns out, soccer is one of the most popular children's sports in the United States.  In fact, the U.S. is ranked #1 in the world for participation in youth soccer, clocking in at 4 million American kids a year.
Both Ben and I grew up in soccer.  He played for a decade: club soccer for 5 years, varsity soccer for the duration of high school.  His team even came third in nationals.  As for myself, my childhood was consumed with AYSO soccer; I even made the All-Star Team a few seasons, until I dropped out halfway through middle school.
There comes a point when many soccer kids draw back from team-oriented sports and gravitate towards individual activities and independent culture.  And for most of them – like myself – skateboarding is the answer.  Ask an American skater today what they did on Saturday mornings growing up and chances are, they'll recount stories of slide tackles, halftime orange slices, and the unforgettable smell of fresh-cut grass at their cleats.  Soccer taught us the lifelong benefits of cooperation, team play, and camaraderie.  But skateboarding showed us how to collaborate with your best friend and compete against your worst enemy: Yourself.
The Hundreds and adidas are proud to introduce the "Crush," a synopsis of American youth and their relationship with soccer and skateboarding.  The color palette is inspired by the top team in my AYSO league year after year, the "Crush."  These were their team colors and I was half-convinced that they consistently won because of how confident and cool their jersey colorways were.  The shoe's design and construction are suited for both soccer and skate.  The base model is adidas skateboarding's popular "adi-ease."  We were inspired by vintage soccer shoes in designing the stitched pattern on the toe, customized heel overlay, and the familiar soccer-style tongue.  We also incorporated details from The Hundreds "Johnson" shoes, transferring over our toe bumper and signature top eyelets.  The result is a truly unique sneaker, a new design in the adidas skateboarding legacy.
The "Crush" by The Hundreds X adidas skateboarding.  As All-American as shinguards and griptape.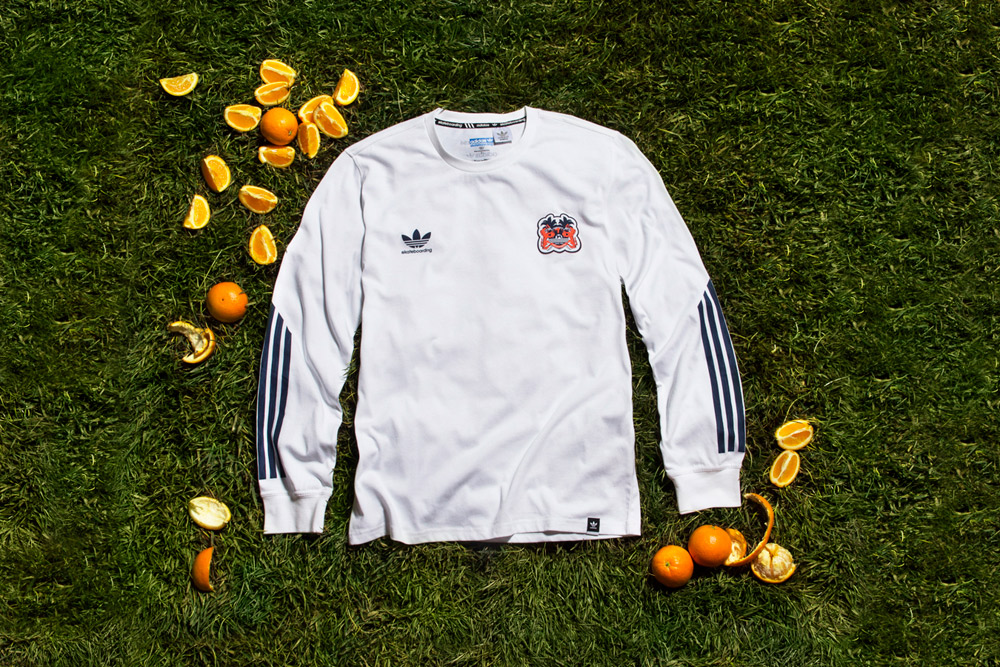 The "Crush" pack is comprised of a custom JAGS™-print jacquard knit jersey, a long-sleeve CLIMALITE tee, soccer-length custom jacquarded CLIMALITE socks, and signature, The Hundreds AdiEase.
Available at The Hundreds' flagship stores and online shop February 5th, and worldwide February 10th.