Fresh off his second-place overall at DC's King of LA, TH rider Ricky Webb, and teammate Rashad Turner in the house.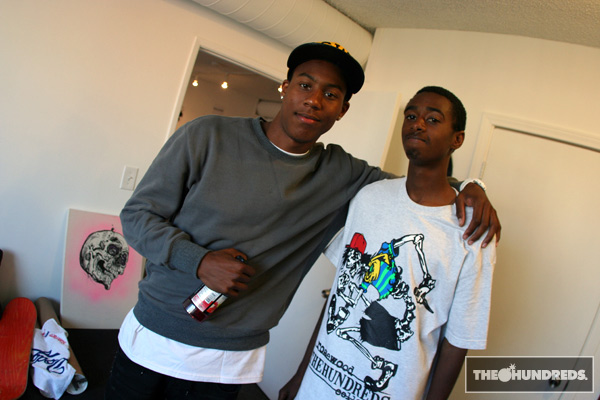 Rashad flexes his war wounds from the weekend. That doesn't look right.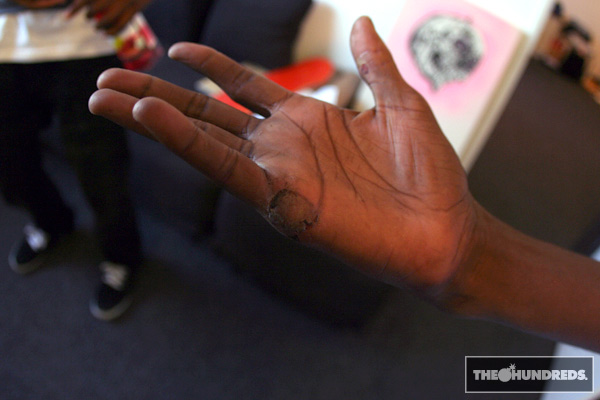 Ricky wants in, but his ding is weaksauce. Or maybe he just wanted to introduce me to the bird.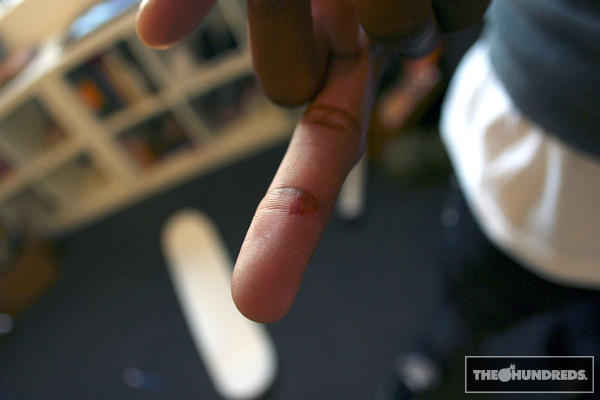 I know you've been missing Big Bert lately. We certainly have. Unfortunately, he's holed up in the clink for a while, but we did hear from him today, by way of snail mail. Along with a custom piece by one of his cellmates. Trip out Bert! Keep cool, brother, we'll see you soon enough.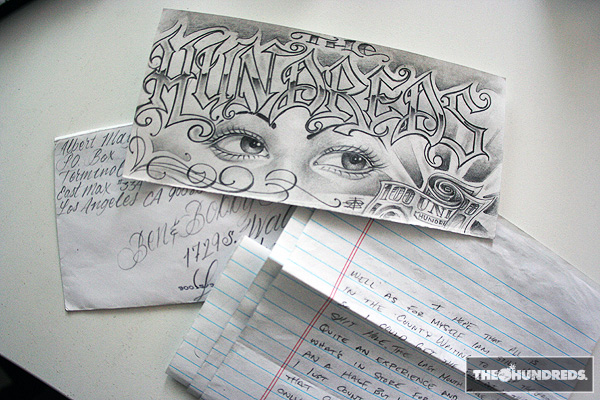 by bobbyhundreds