Hey, there's Timmy (13th Witness). He's filming me for something that I'm not at liberty to talk about and shouldn't be blogging in the first place so let's move on!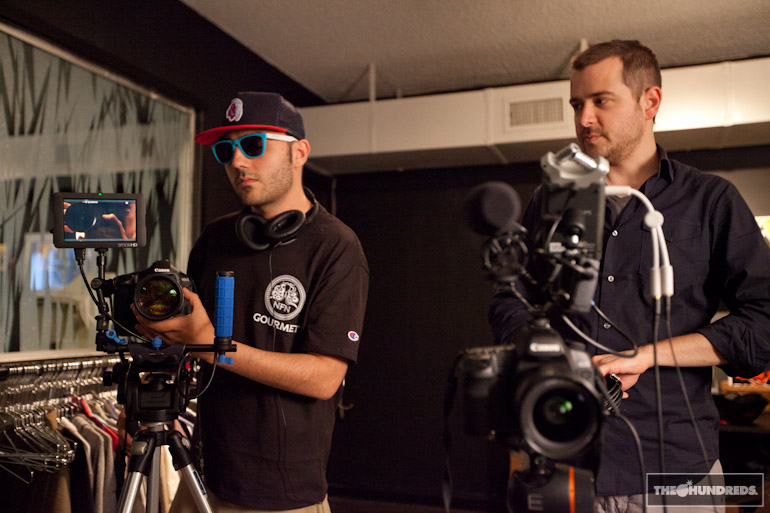 Ben and I are getting interviewed by Kristie here, from DUB Magazine. She came correct with some original questions, which is as hard to do for interviews as coming up with original answers.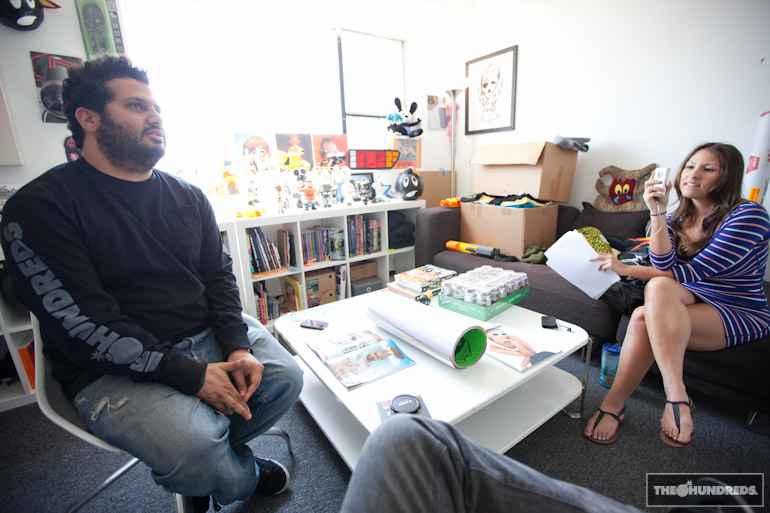 Most beautiful model we've ever shot at The Hundreds: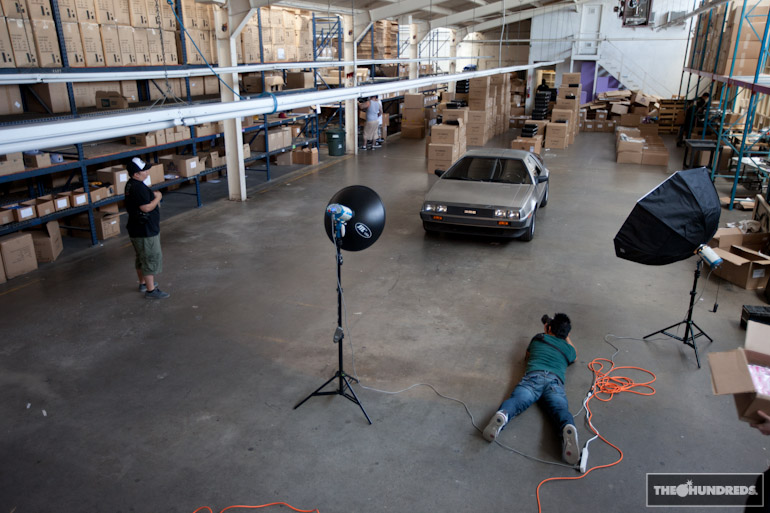 Look at that pose.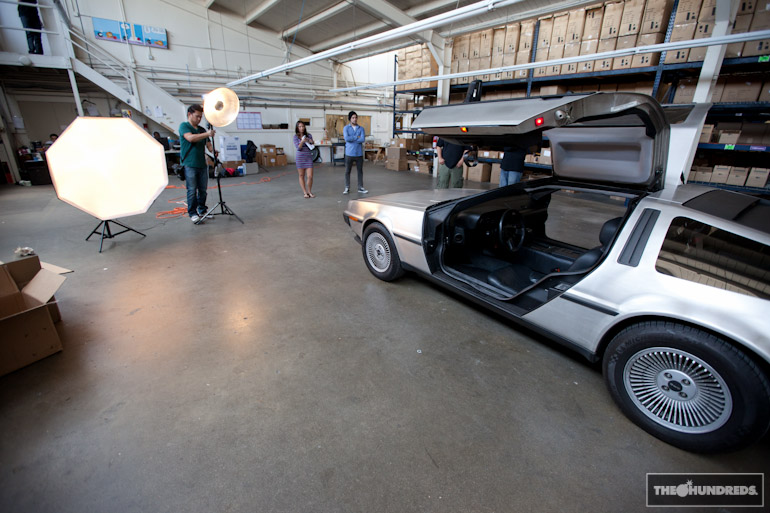 by bobbyhundreds