It must've been 4 years ago that we first met Christine. It was at our first MAGIC Trade Show in Vegas, and she was across the way with her label, For Mos. Since then, she's been working with Complex Magazine, and we like to regularly check in on each other whenever we're in the same town. Right here, she's working on setting up a show in early August with Raekwon out here in L.A., while subsequently juggling a Lox show in NYC. Always on that grind. Impressive.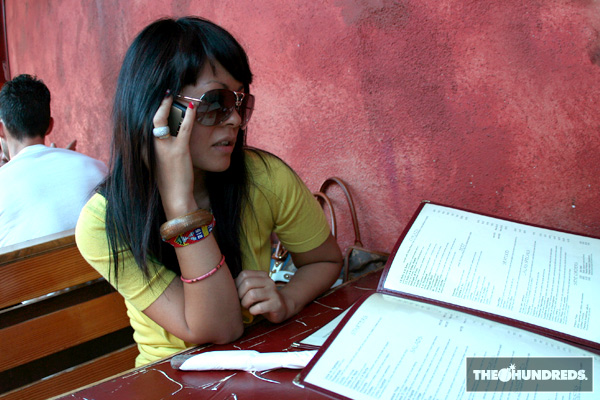 Speaking of "back in the day" anecdotes, I'm sure by now you've noticed the splash-page image, in anticipation for what's going down July 27. What you most likely overlooked was the fact that the date reads 2003, not 2008 (yeah, really. Go back and check for yourself).
Five years ago, we had that same image up as a holding-place for our website before it launched. So check into the site tomorrow to get a blast from the past and also stay tuned for news of another exciting endeavor we'll be introducing at the end of this week, as well as the next year of "5TH" projects we're working on.
Onto the next.
by bobbyhundreds