I don't know how you feel about Ecko or where your thoughts lie on the urban apparel brand, but the point is that you have an opinion about it. Every single person reading this knows the clothing label I'm talking about and the designer Marc Ecko, and the rhino, and so on. Numbers alone, Ecko is the largest urban line in the world, topping a billy, with video games and upscale sub-labels, stores, and a media empire, and so on… If we're talking dollars and notoriety, this is as big as it gets for our category.
So it's rewarding for me, quite the opportunity of which I'm wholly grateful for, that I get to sit down with one of Ecko's 3 founders, Marc Ecko himself. We sit and converse in (one of his many) offices, this particular department with the private kitchen and basketball court and adjacent to the Complex Magazine base. Marc and I, sharing stories of family and growing a brand and business, but mostly he revealing and explaining and guiding me through challenges Ben and I are engrossed in, or have yet to face. I don't understand half the words he says or where his wisdom flies, but I am enraptured and encouraged nonetheless.
I am impressed. It takes special people to build something like this. (In many ways, due to the global economy and new Internet order, and the hyper-acceleration of trends, Ecko could never happen again). And already in a matter of minutes I could see that Marc Ecko could have been anyone beyond a clothing designer if his life had ricocheted off an alternate trajectory. Marc Ecko for President, Marc Ecko for Nobel Prize winner, Marc Ecko cures cancer… He's obviously the charisma and the brains and the erudition required of a revolutionary. But he chose hip-hop oriented clothes for young people.
Before I know it, our time is up. I have plenty of take-home lessons from a bird's-eye view. From someone who was where we are, who went further and deeper, and came out the other side with answers. Oops, I forget to photograph Marc for the blog (Did it really happen if not?) I shoot him in front of the mural that greets you whenever you visit Complex. I ask him whose it is and he replies, "It's one of mine," and I misunderstand him to mean that it's another piece he bought for his collection and he is quick to correct, "No, I mean, it's one of mine. I did it."
Like I said, I am impressed.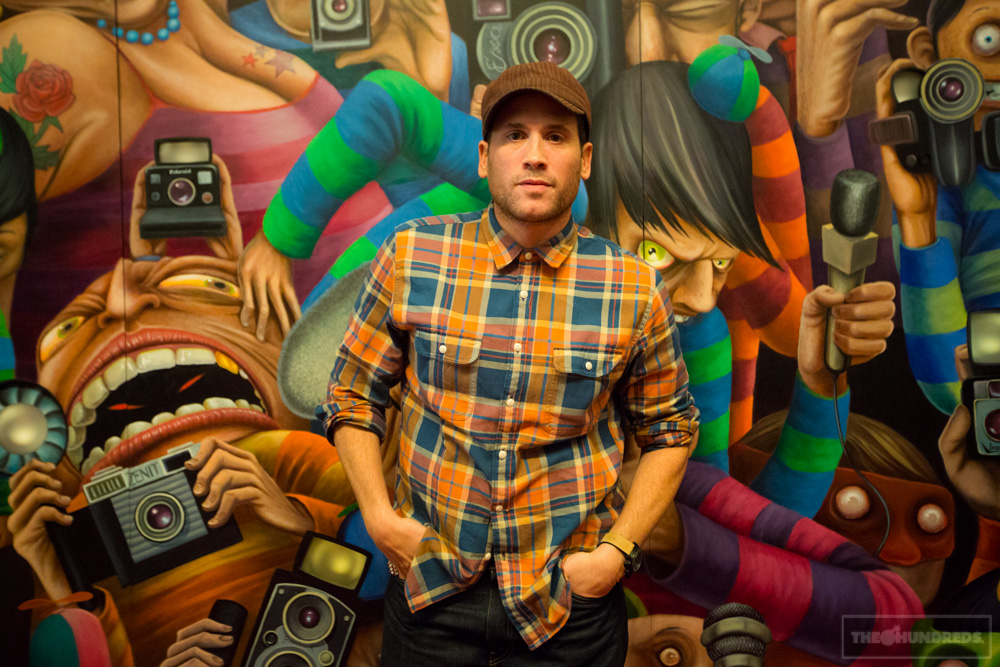 I could take a cab but I choose to walk, because I never walk back home in Los Angeles, and anyways, the weather in L.A. has been disgusting and the New York autumn air is crisp and clear. It takes me the better part of an hour because I'm on the phone and intentionally getting lost and distracting myself with the buildings and the people, and I'm almost late to my next meeting with Seth Gerszberg at Ecko's other offices.
Seth Gerszberg is Marc's partner with Ecko and all the fun, big, extravagant things they do. Unlike Marc, I've never even seen a photo of this guy Seth before – but I have heard stories. They are good stories, about how smart he is, how driven, how resourceful. He lost his best friend at the age of 16, who also happened to be his dad, who also happened to be well-respected and loved in his community. So I think that left a big imprint and impression on Seth's life, both career-wise and personally. He collects people, he has eight children, a few adopted from the orphanage that Marc and Seth share in the Ukraine. As you know, he collects businesses as well. This guy is busy. Somehow he pulls it off.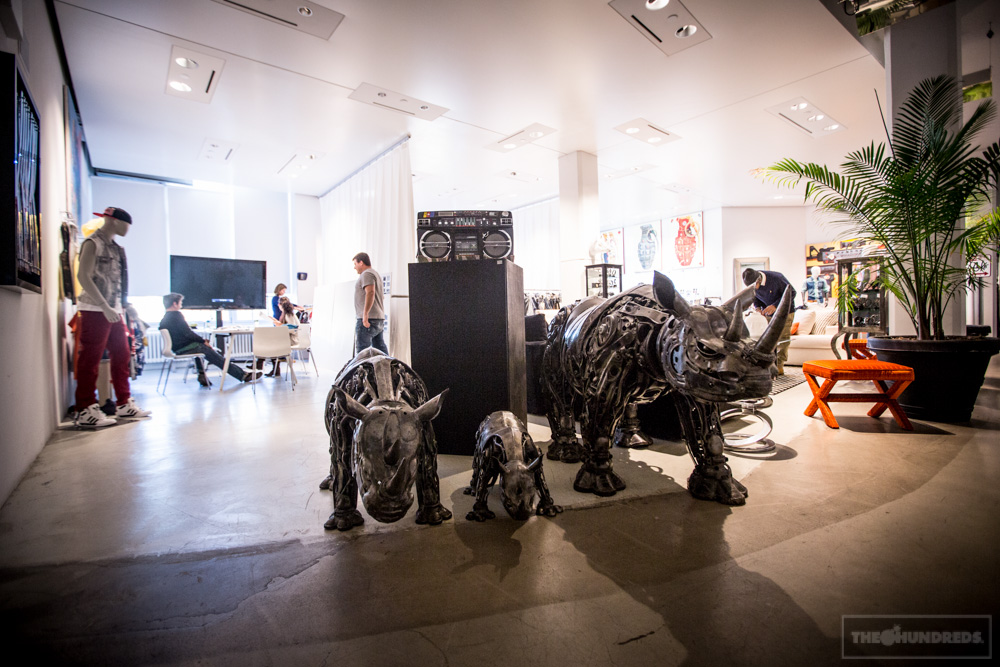 Seth is nothing I imagine him to be. I had heard he was orthodox, so I could only imagine an older guy of Jewish garmento stock, suited and hirsute and maybe some round spectacles to balance the stereotype. But he's squared and has punch, built like a brawny wrestler, casually t-shirted, poised as a smirked funnyman. He can be aggressive but he is also strategic, both are obvious from the get-go. Seth is also obviously, clearly, brilliant.
Notice the hourglass collection?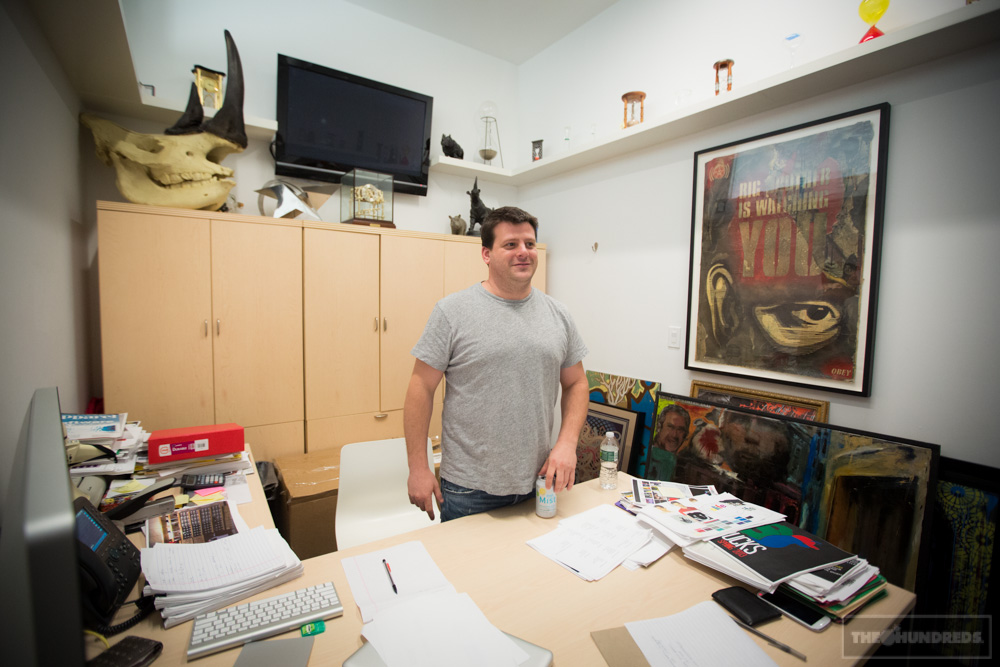 This is the replica of the asterisked Barry Bonds 756th home-run baseball. You know, the one that Ecko bought for over $750,000 USD. Had to show you that.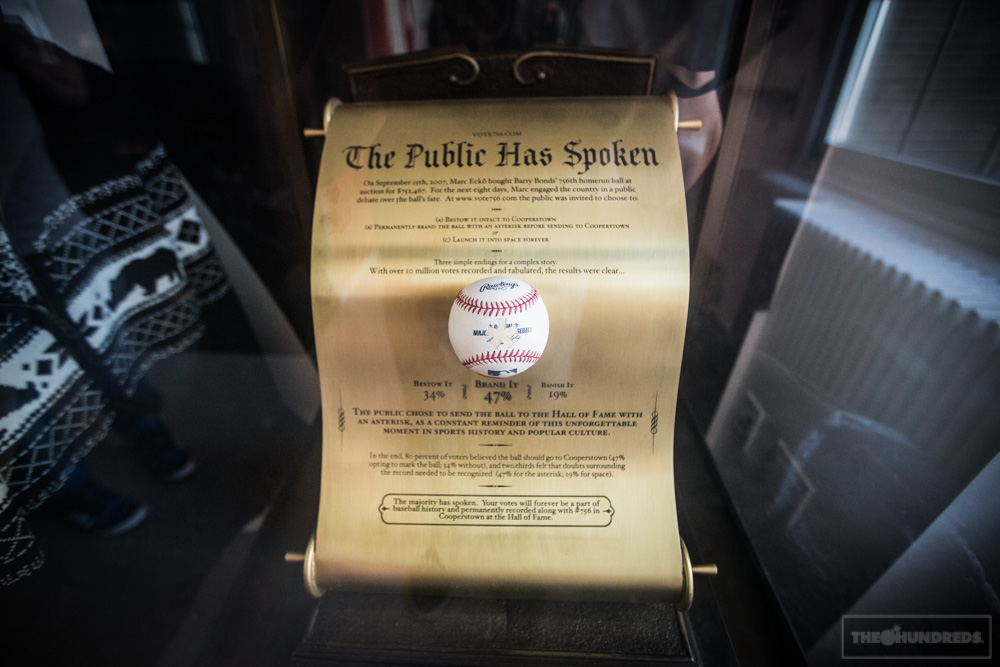 Here's Marc's office, which I understand is ordinarily much cleaner, and we should blame the mess on his staff.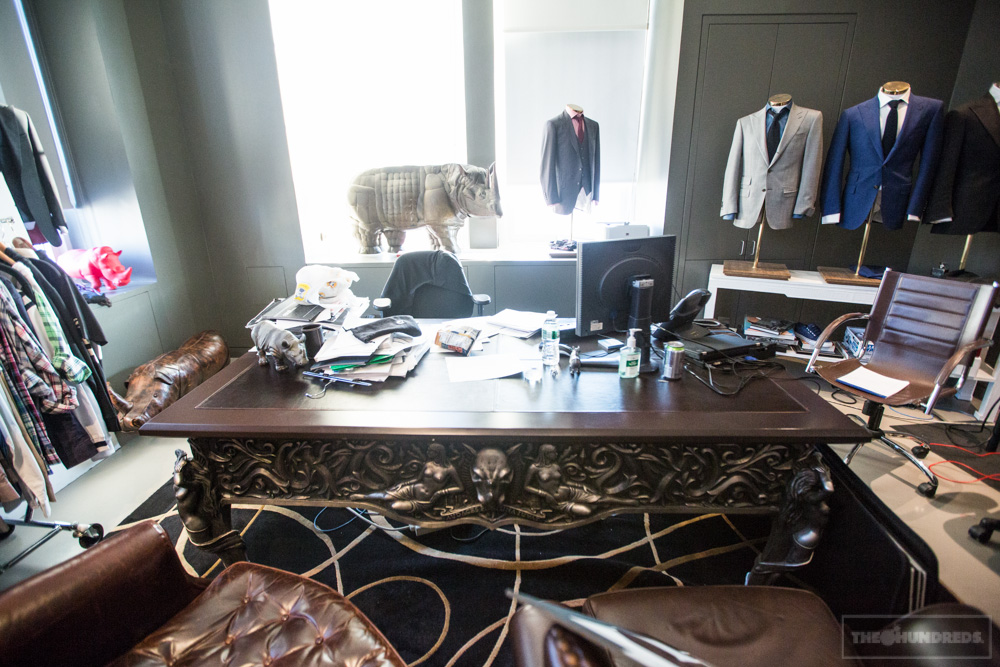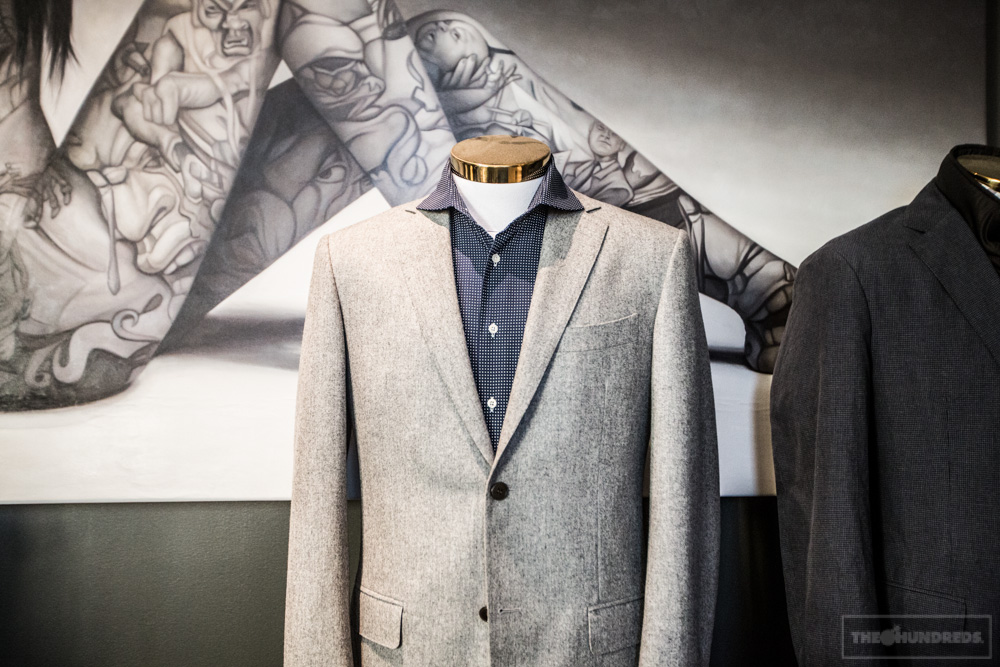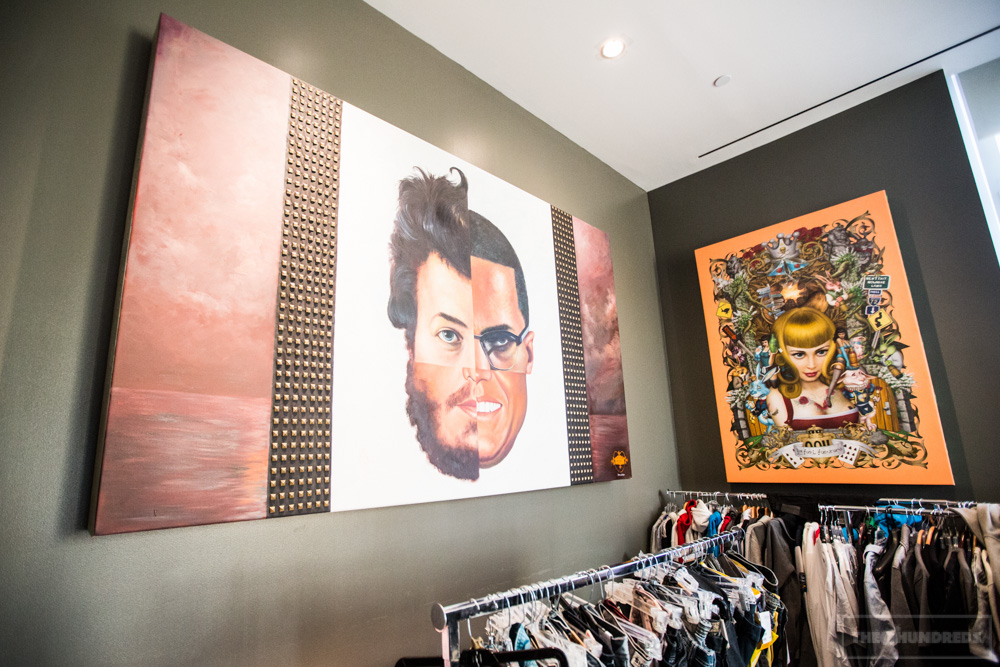 And now the tour of Ecko's headquarters, with such great energy and the hum of productivity. Every time I turn around I can see people creating and sharing ideas and smiling.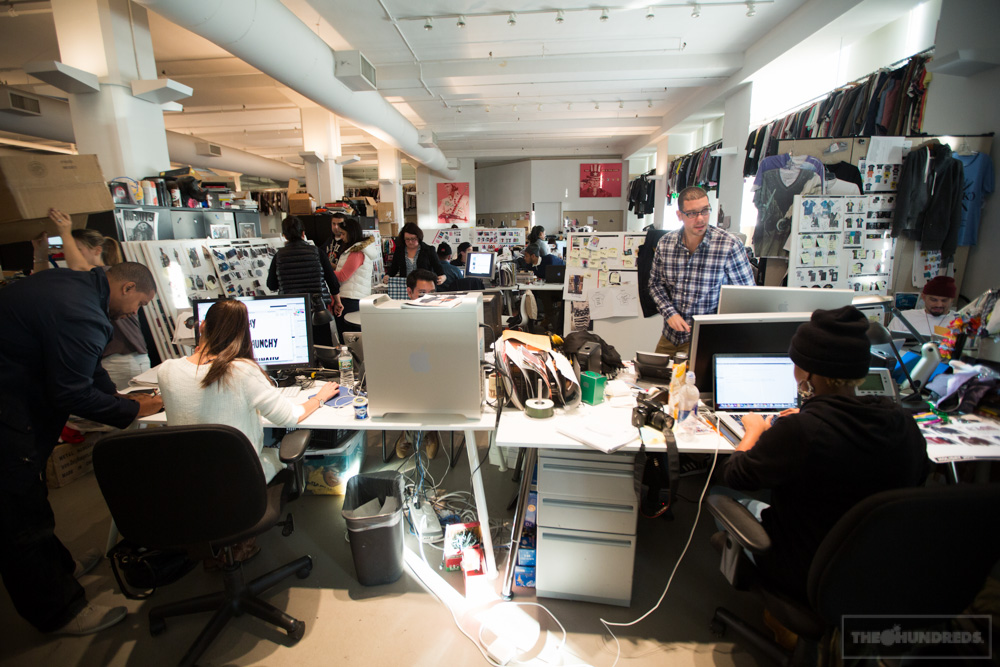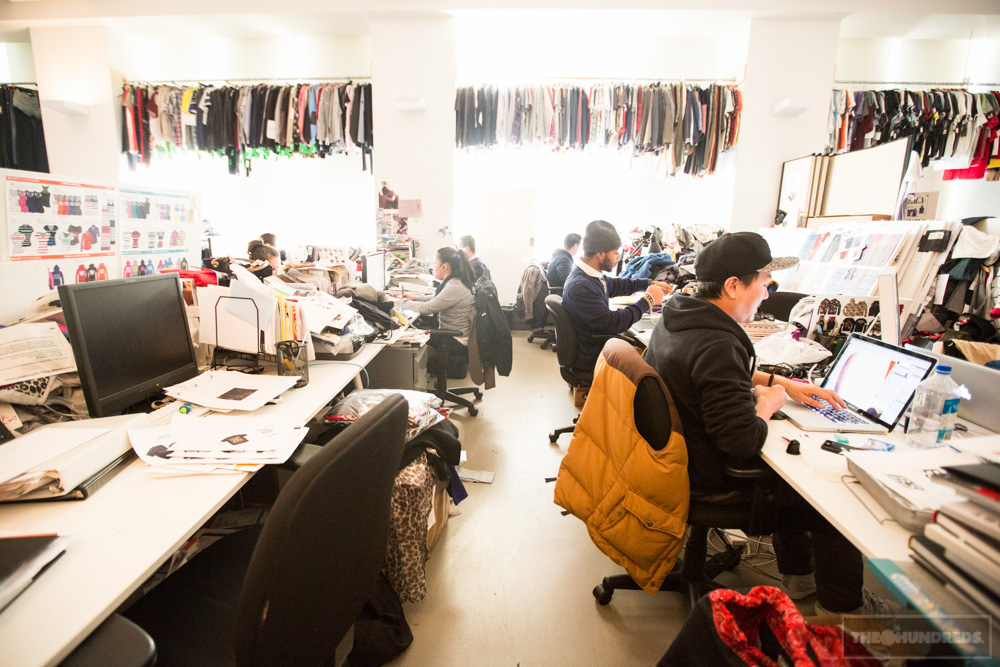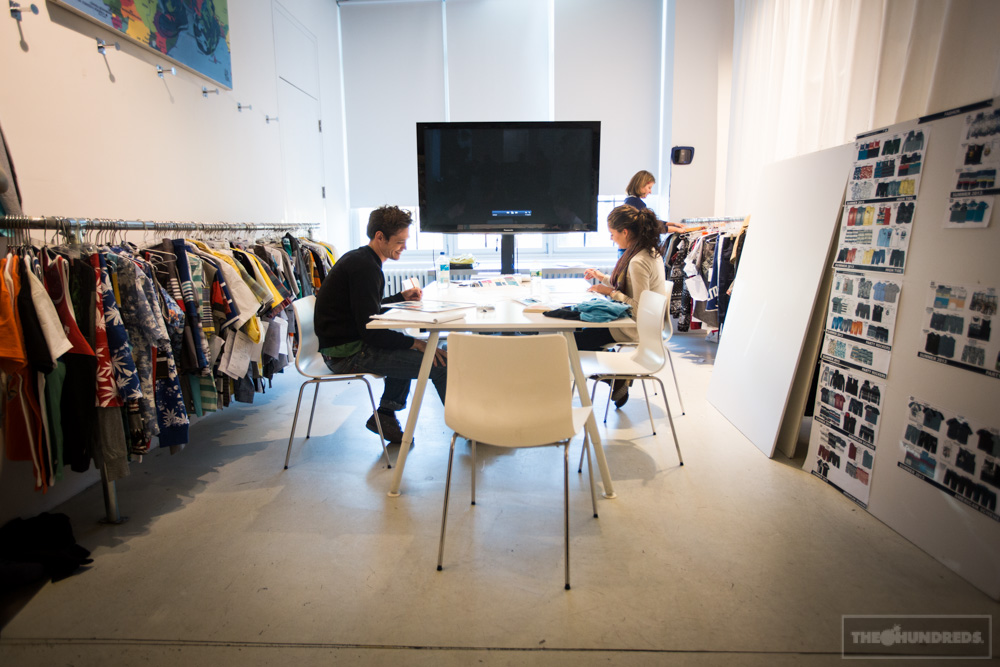 I haven't seen Coodie and Chike in years, but they're here. Good to see these guys. Good guys.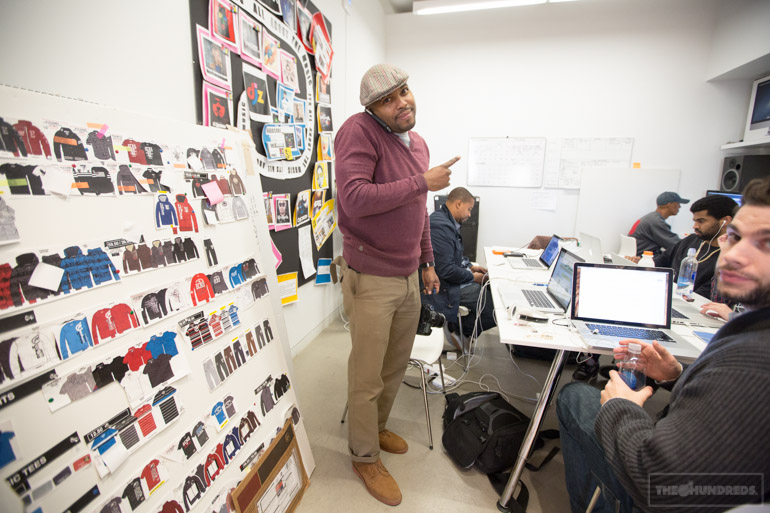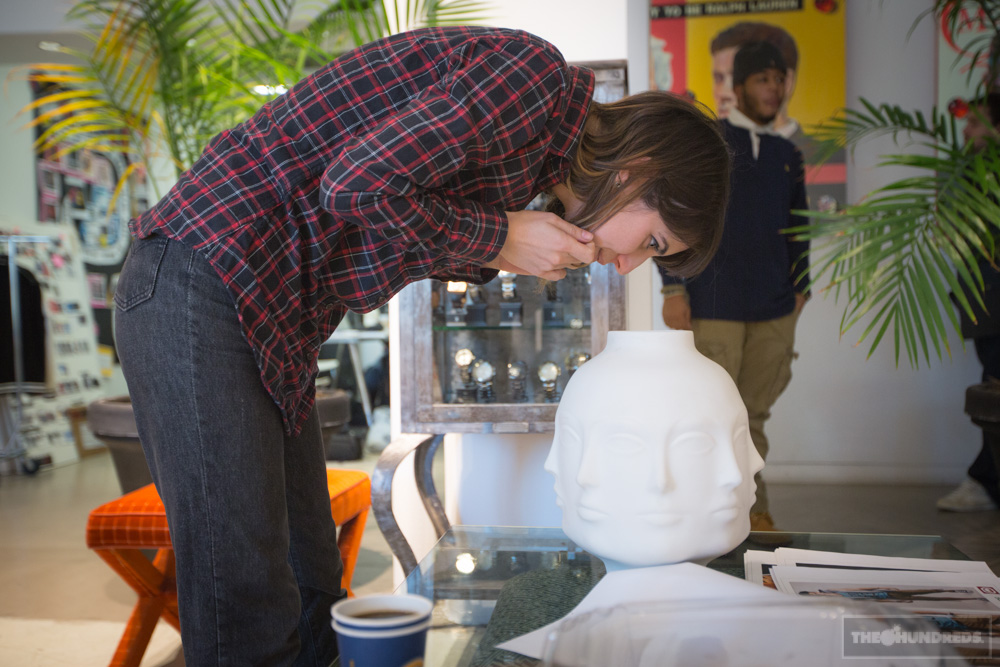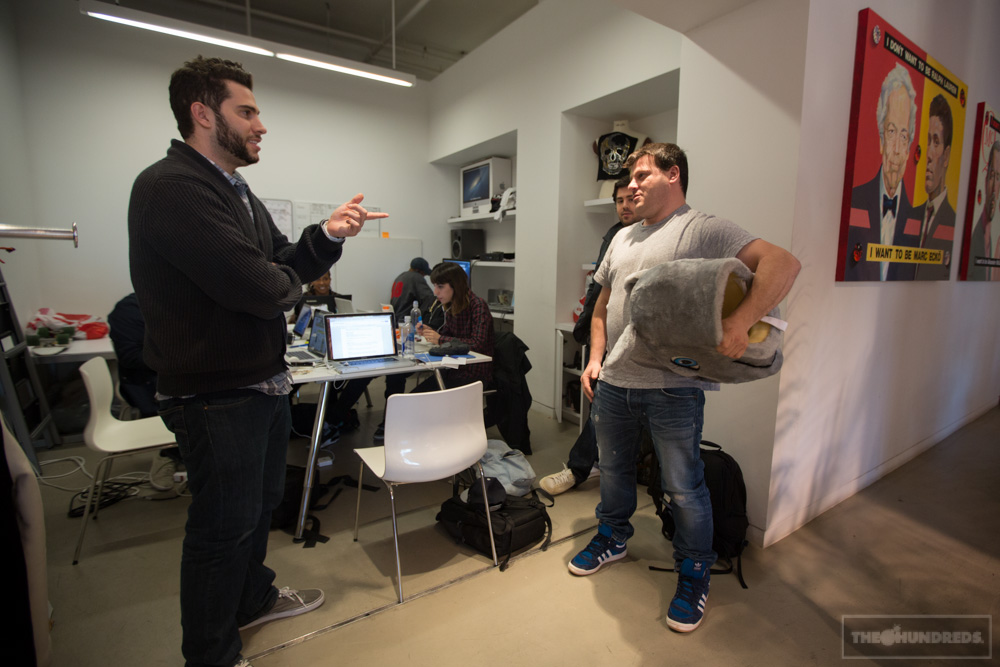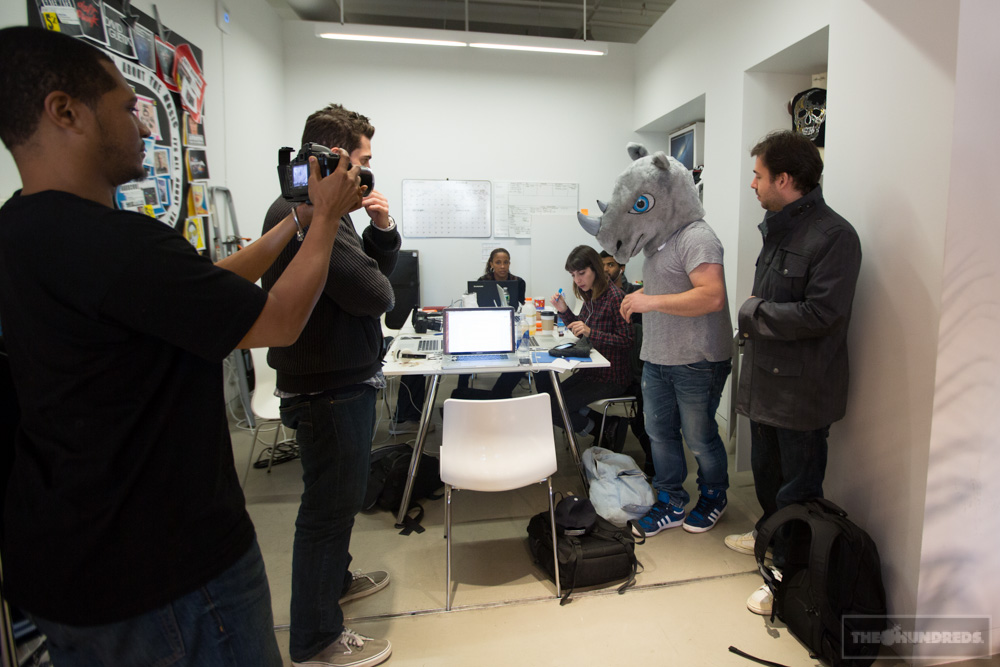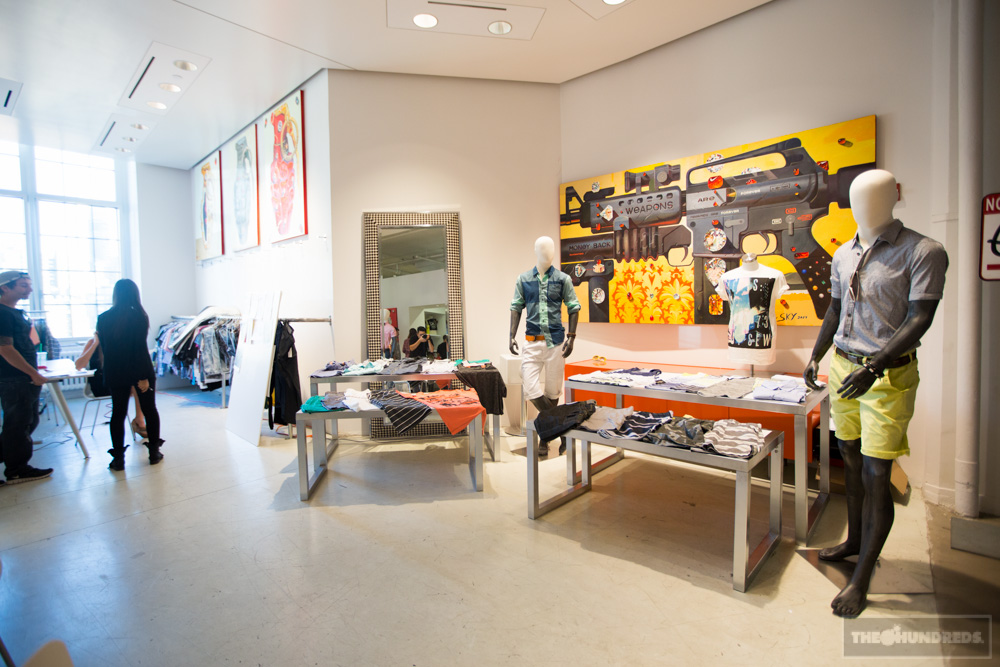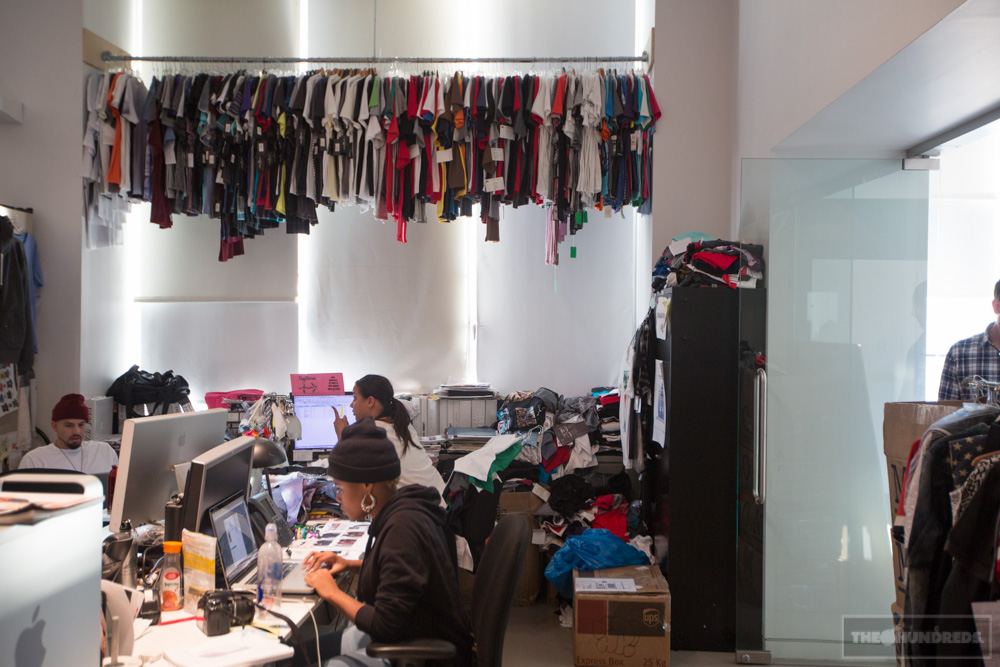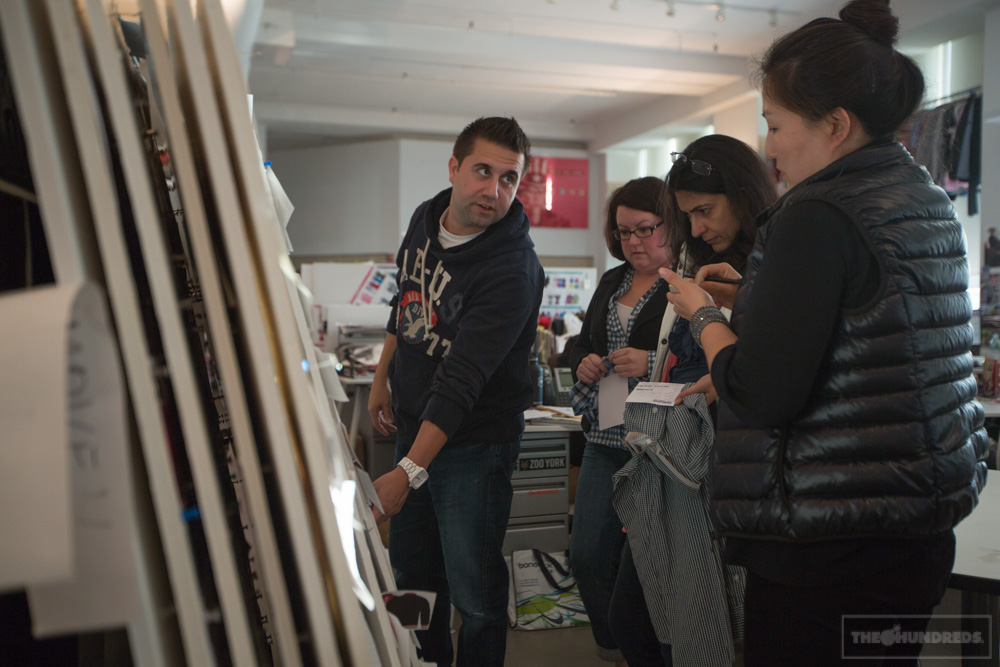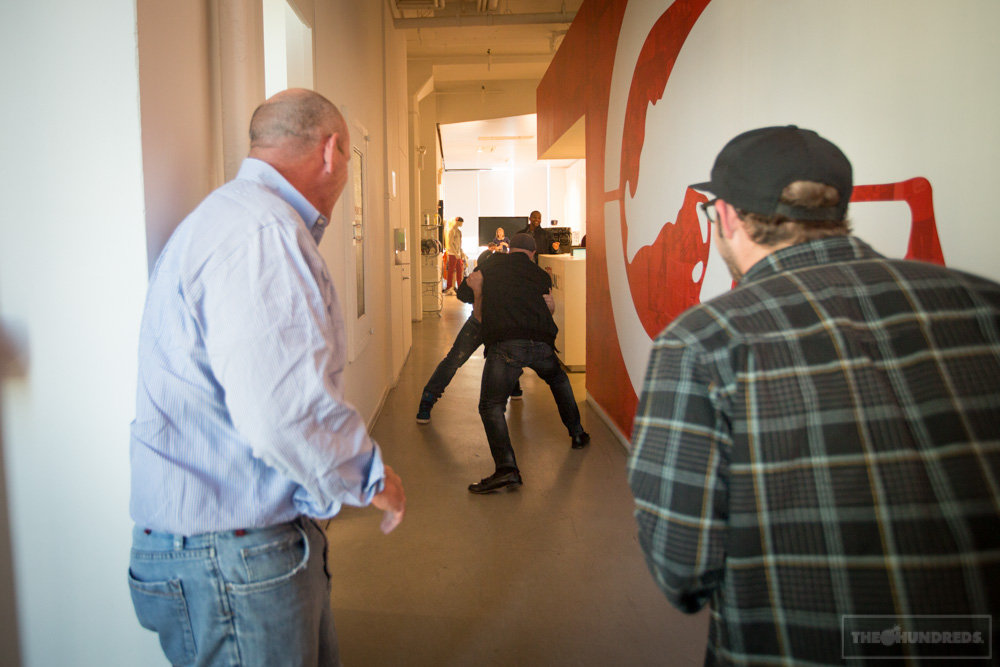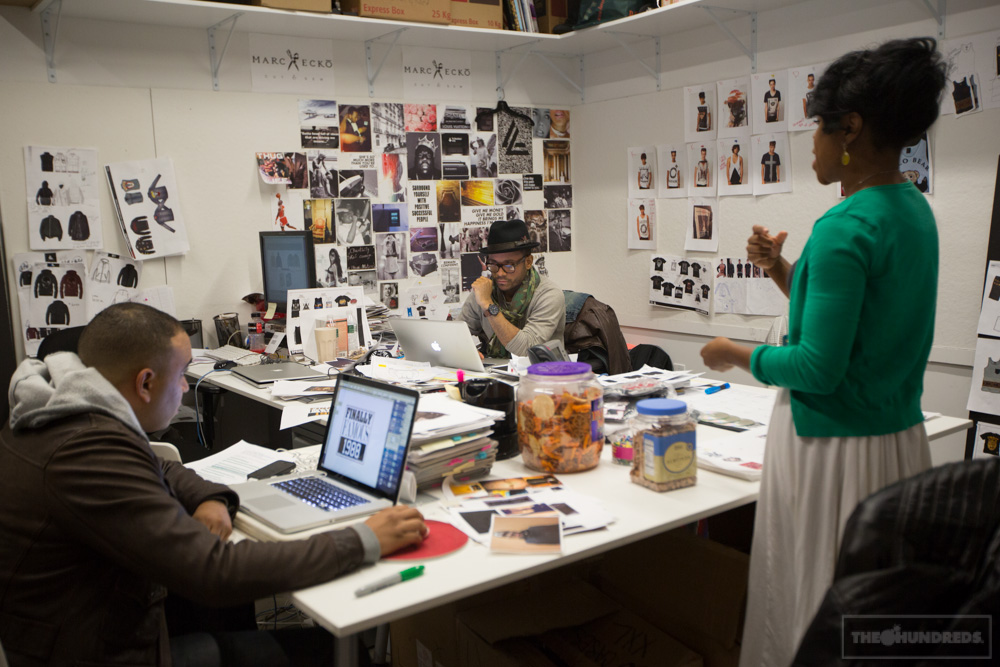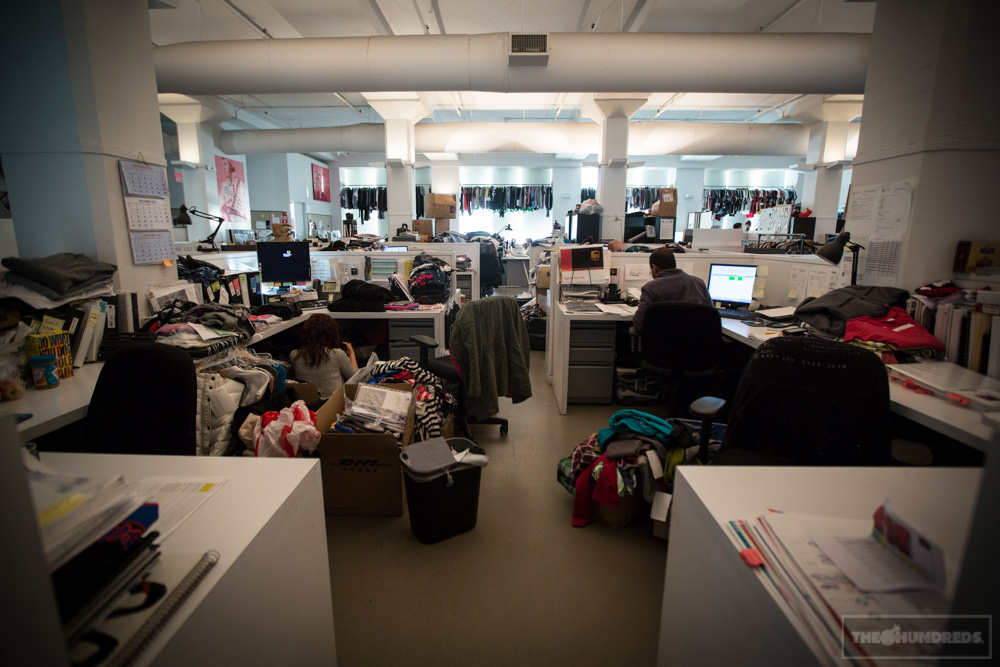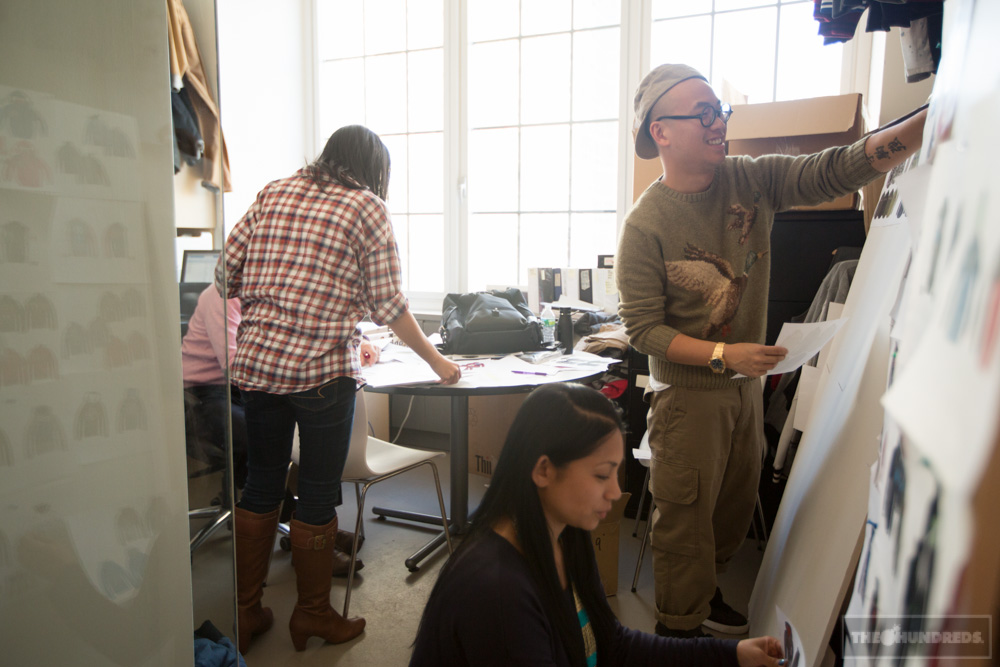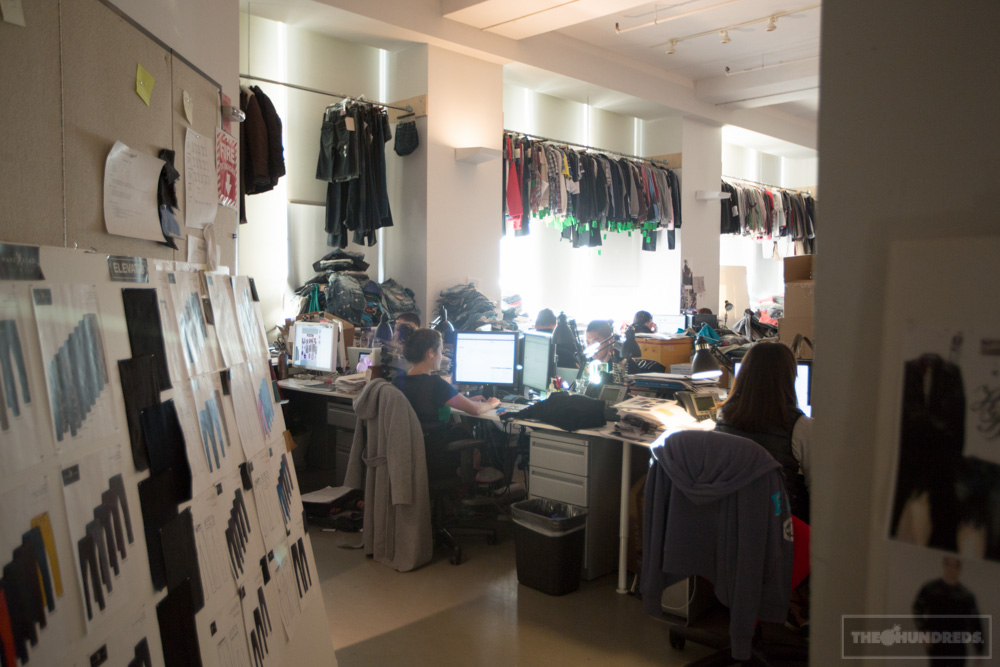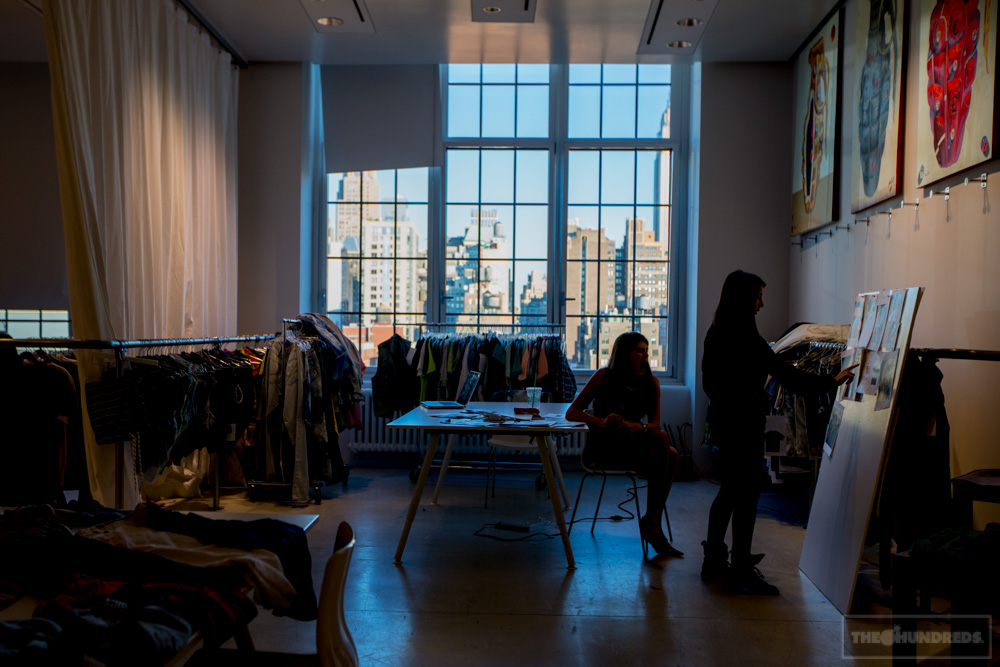 Ecko.
What can The Hundreds learn from Ecko? The Do's and Dont's.
The lessons are the same. The context changes, the examples are different, the presentation and situations are new. But the lessons are the same. They are always the same.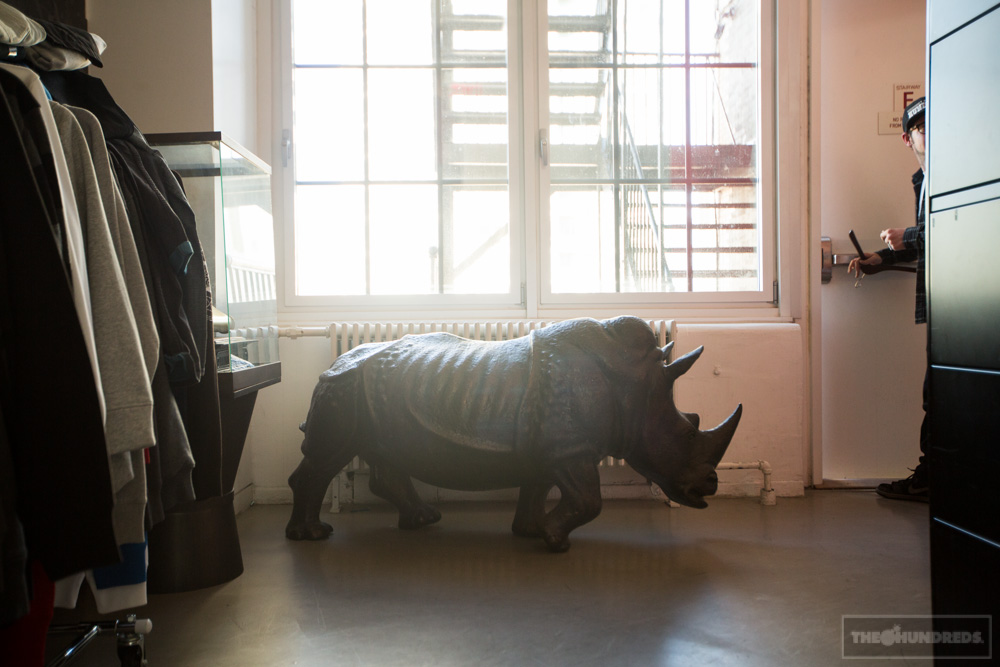 by bobbyhundreds