Mari (Marillest) sent us this 4-piece custom skateboard set. Madam Bomb always creepin'.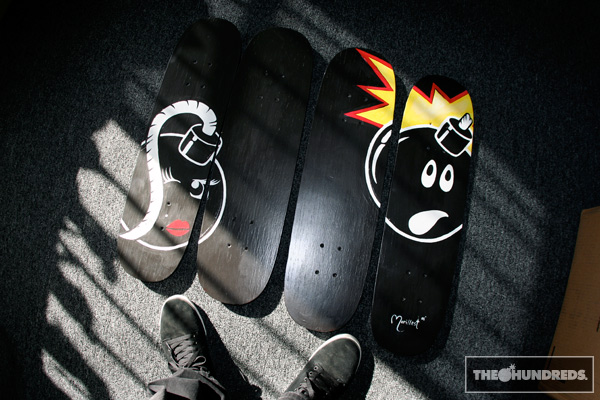 It trips me out that the kids today never even got to see Jordan play (well, at least on the Chicago Bulls). So I wouldn't be surprised if they don't see the significance of all these Jordan re-releases. Nike sent us these High-Strap Air Jordan 1s this morning. I'm just glad to see that they reverted the 1s back to a true high-top. Don't email me asking questions, I have absolutely no clue what's going on with these shoes other than they drop later this month and that they ruin people's lives.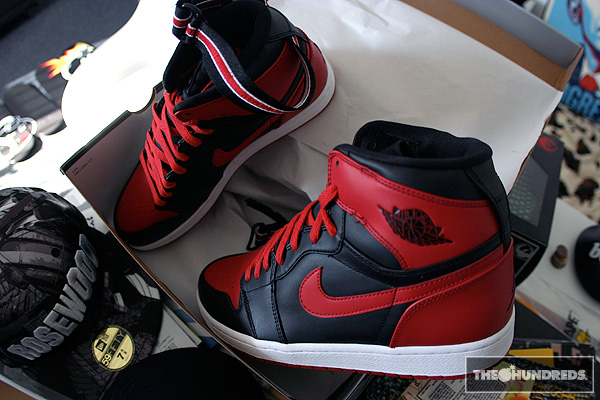 Now all I gotta do is remove the straps and throw on some black laces.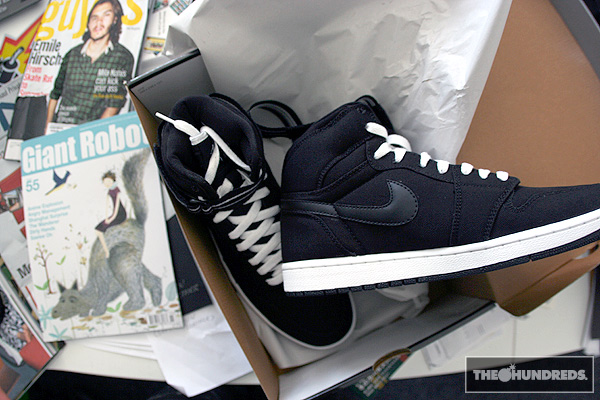 by bobbyhundreds