In what was probably the most Instagrammed image of the weekend: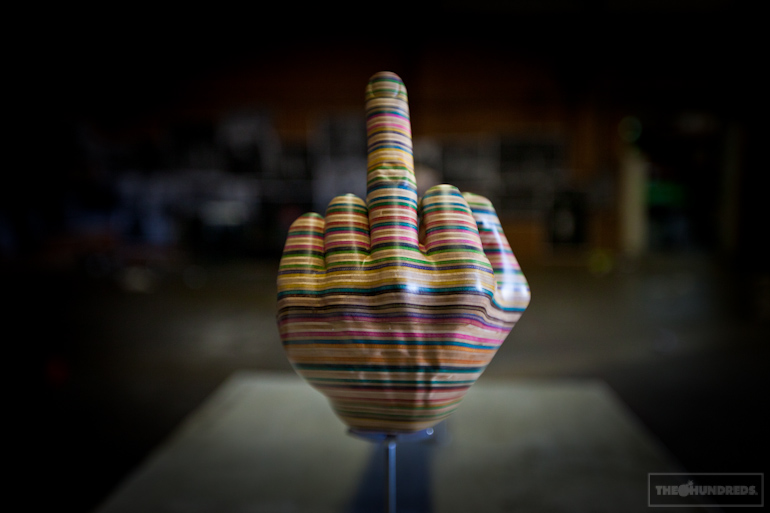 Keith Hufnagel and Haroshi presented a special collaborative exhibition with DLX, by which the Japanese artist submitted six new works of his renowned skateboard sculptures. Taking over 6 straight months of work to accomplish, the pieces are constructed of old Real skateboard decks. There were 200 boards involved in the process, all having being skated by Dennis Busenitz, Peter Ramondetta, Tommy Guerrero, and Keith Hufnagel himself.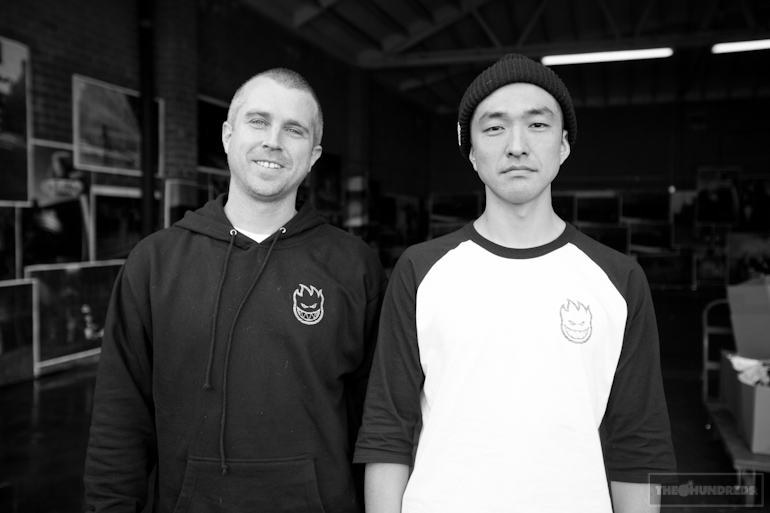 Each piece represents a different skater. This one is Ramondetta's arm: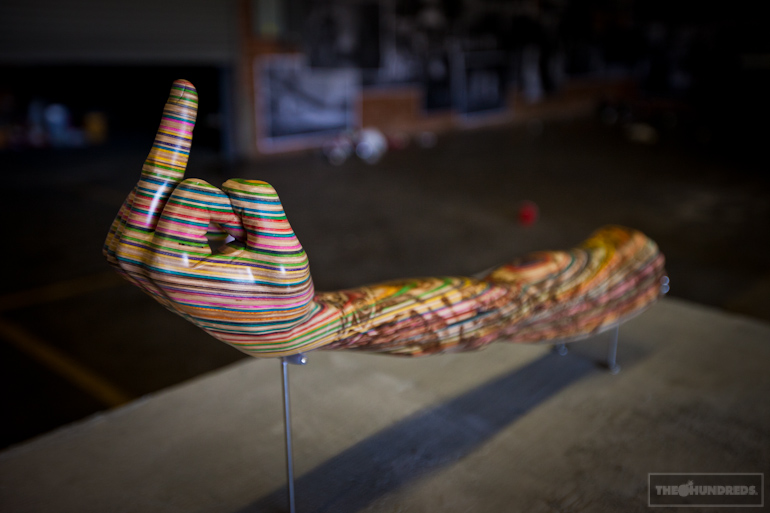 The method is secret, but you can see how intricate and complicated it is to create these sculptures – mainly because of the skateboard's concave shape. Haroshi has to be careful to relieve stress in tight spots, as you can see in some of the gaps here: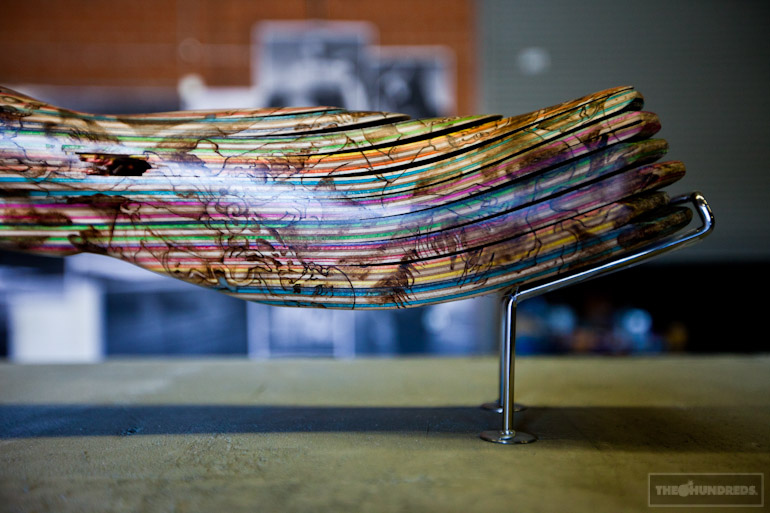 He even drew on the skater's tattoos: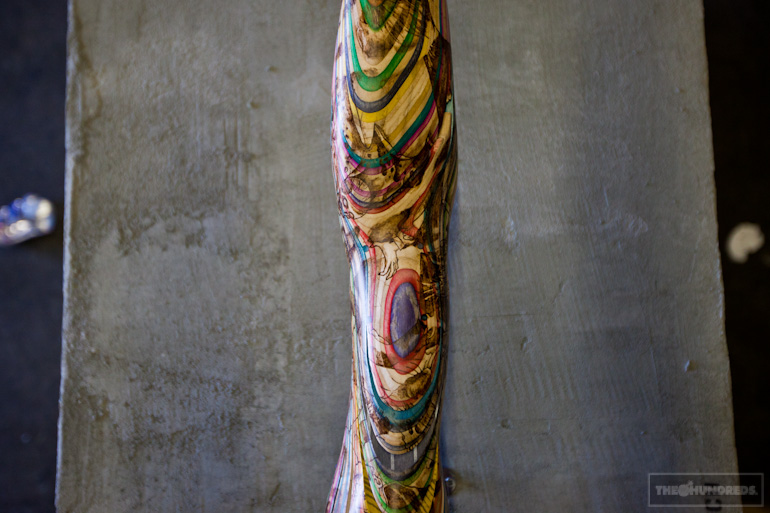 The Spitfire classic wheel is my favorite and as of tonight, is still up for grabs. (Most of the pieces have already sold, anywhere between $20,000-$30,000 each!) I could only imagine how difficult it was to achieve the perfectly rounded shape of a wheel using skateboard noses and tails. And the wheels as bearings was a clever touch: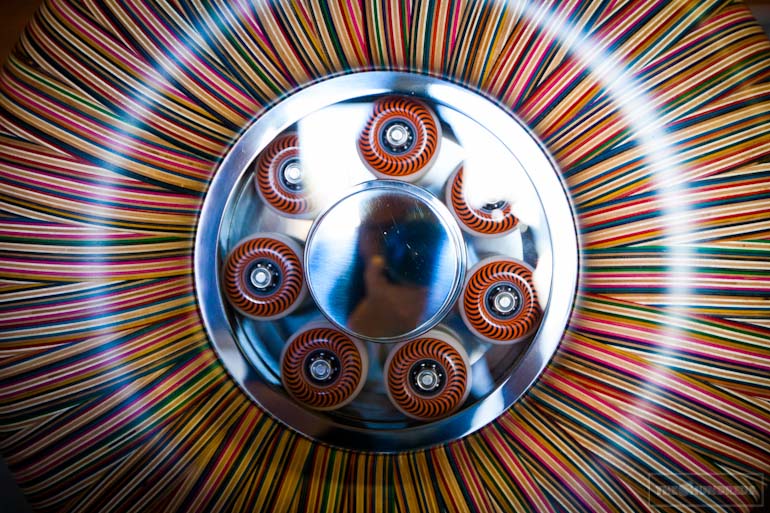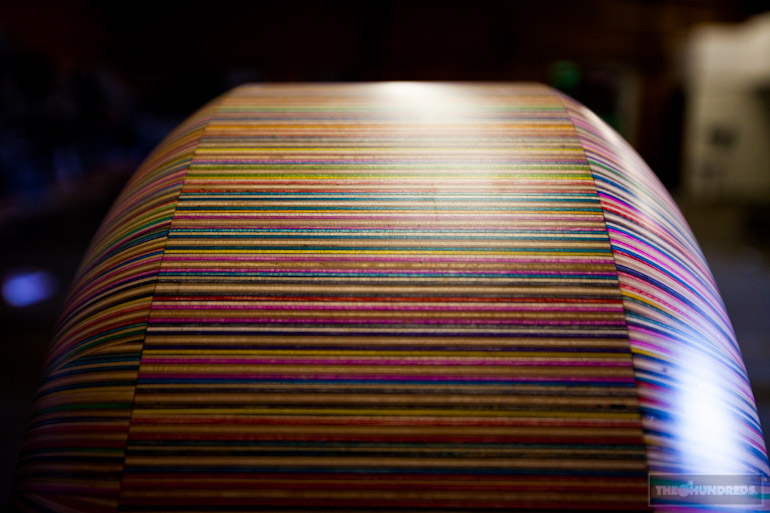 So the exhibition revolves around the fire hydrant as it's centerpiece. This is an L.A. hydrant – he's done one more before this, a New York hydrant.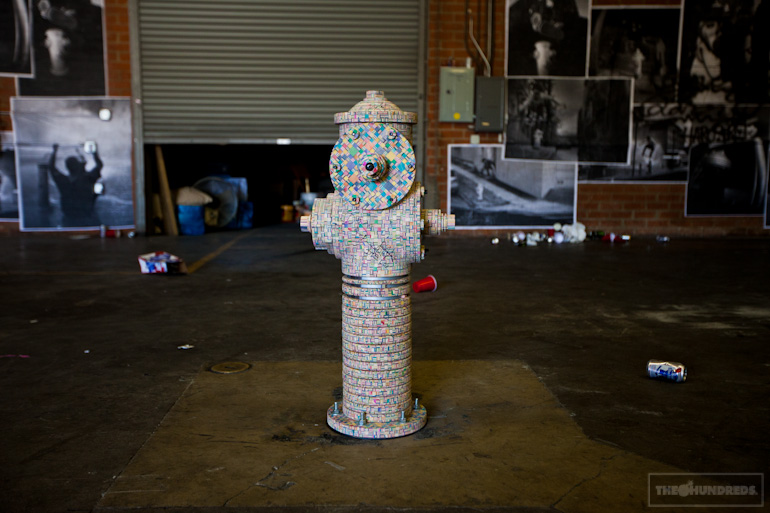 The walls of the space are plastered in wheat-pasted posters of skaters leaping over hydrants. Accordingly, they had an opening night ollie contest over the hydrant.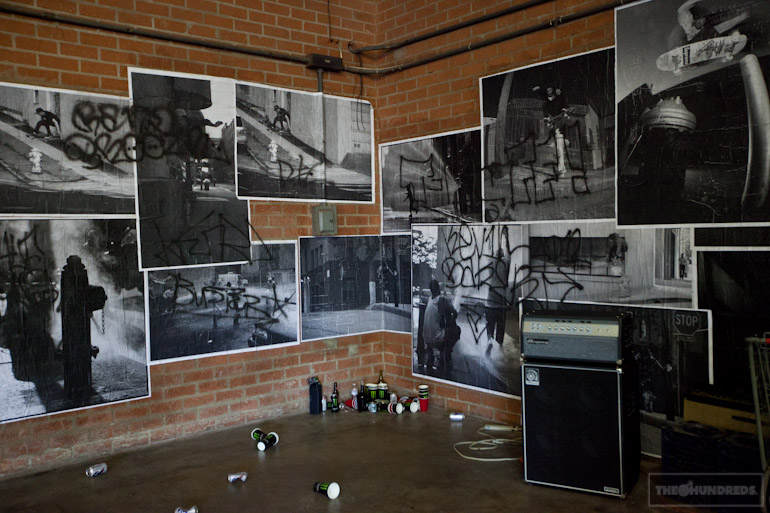 Everyone who successfully flatground ollied the hydrant signed it. Haroshi is now taking this piece back and engraving the autographs into the wood.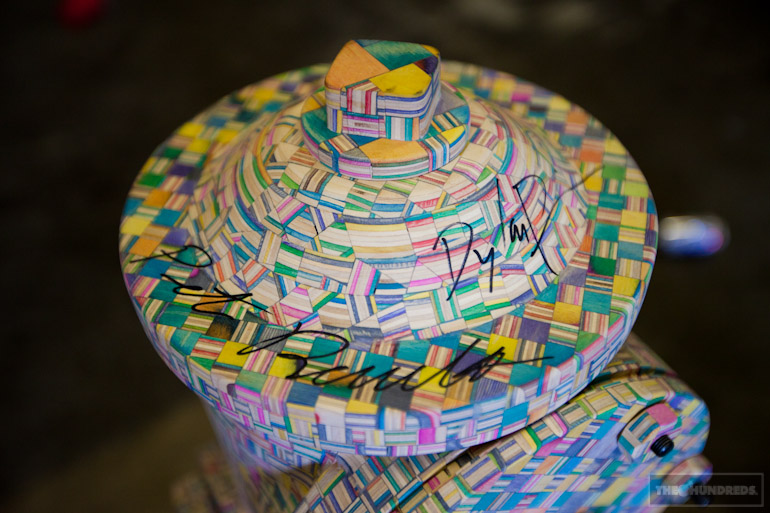 There are over 20,000 cubes in this hydrant: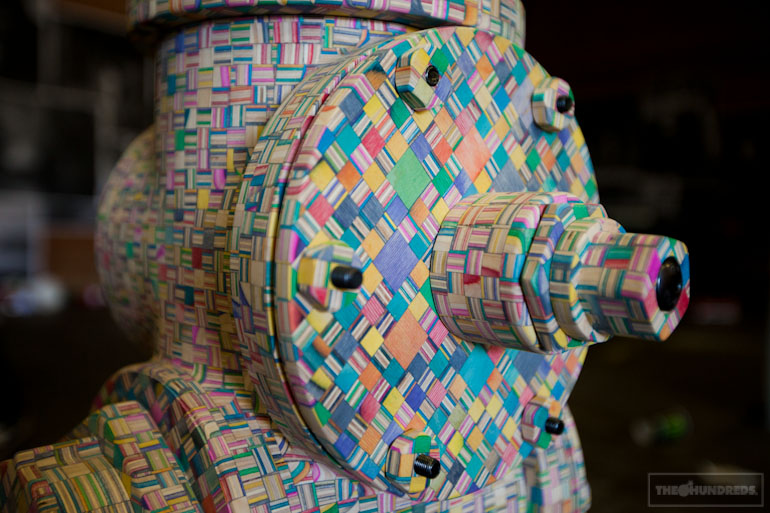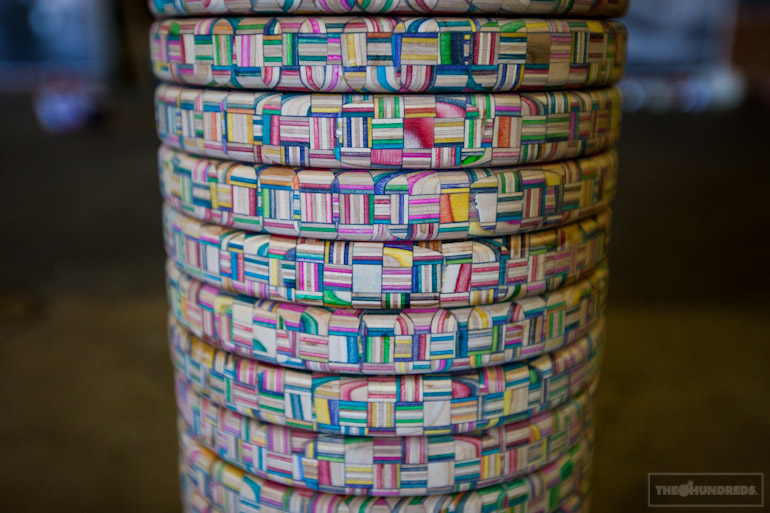 Busenitz's dog Gary: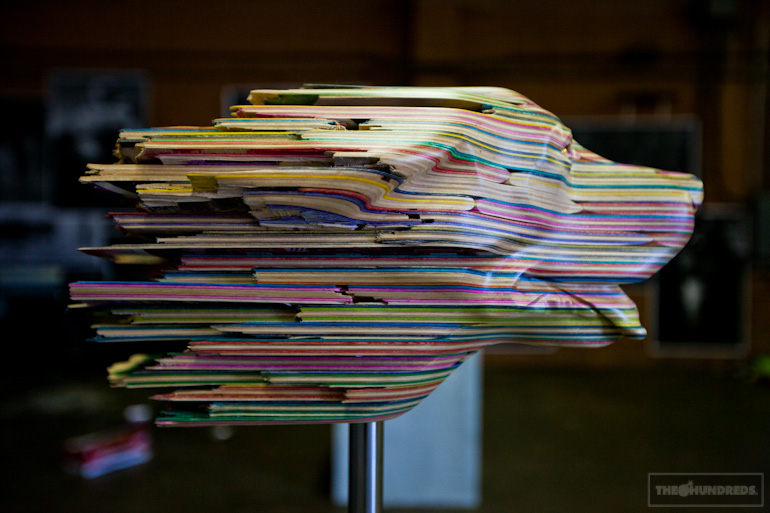 The eyes move, and I like how he did the tongue.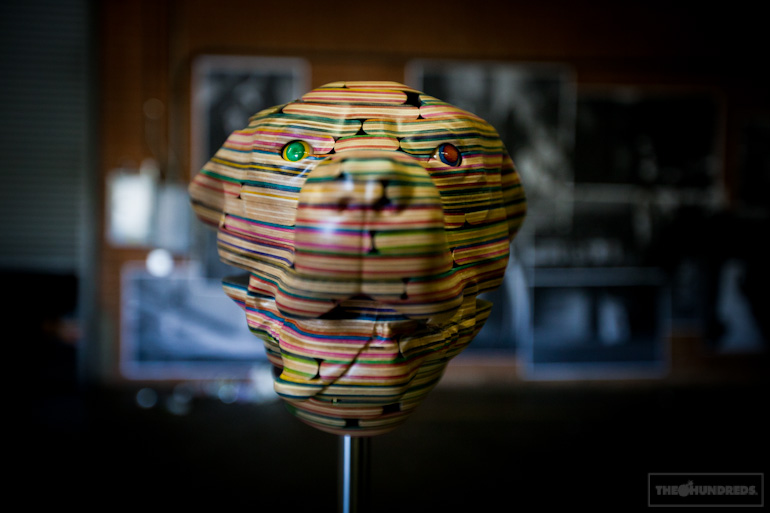 The retriever's head results like this in the back. Awesomeness.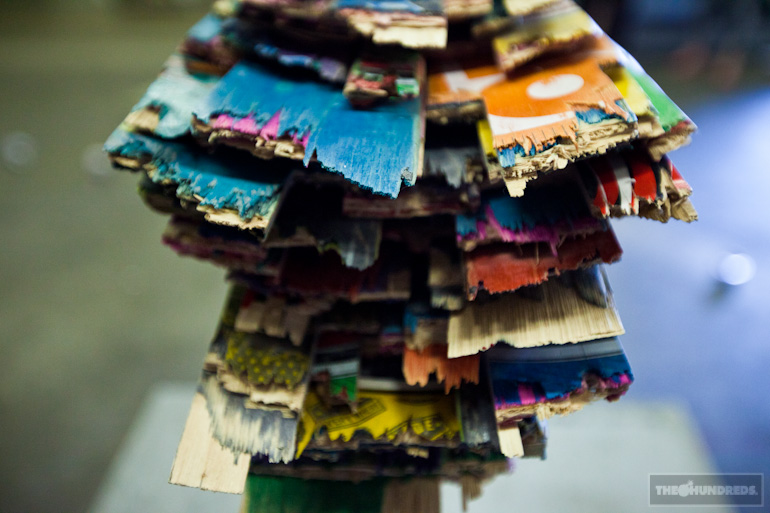 And lastly, the guitar. Yes, it works.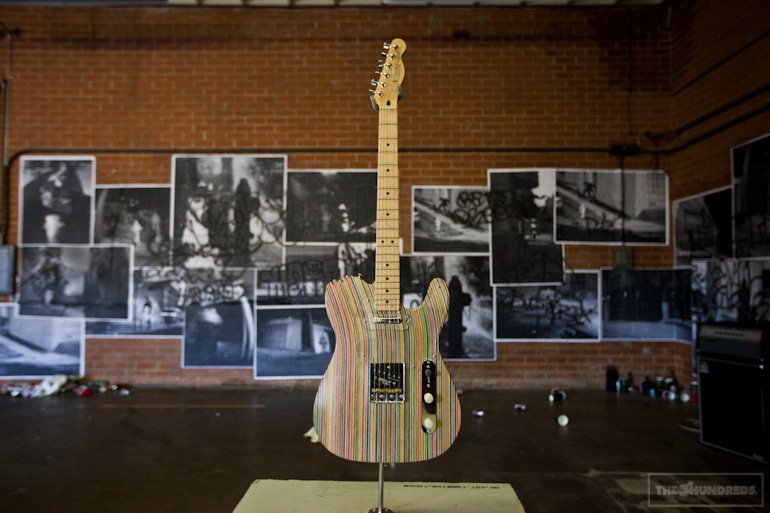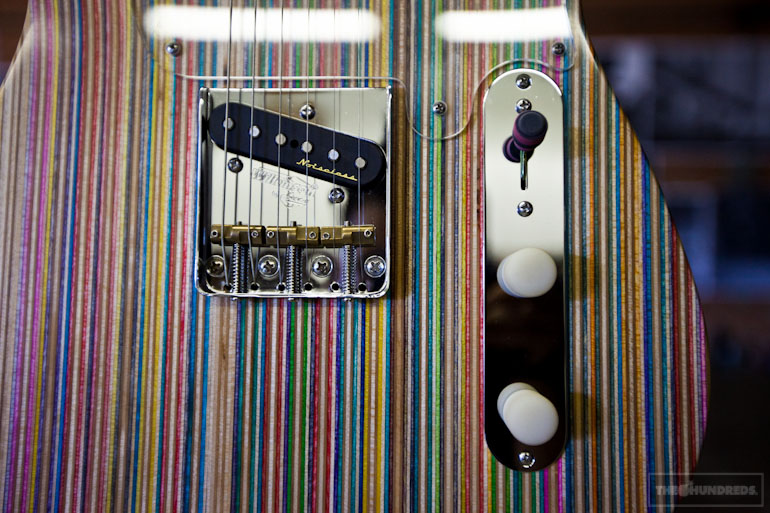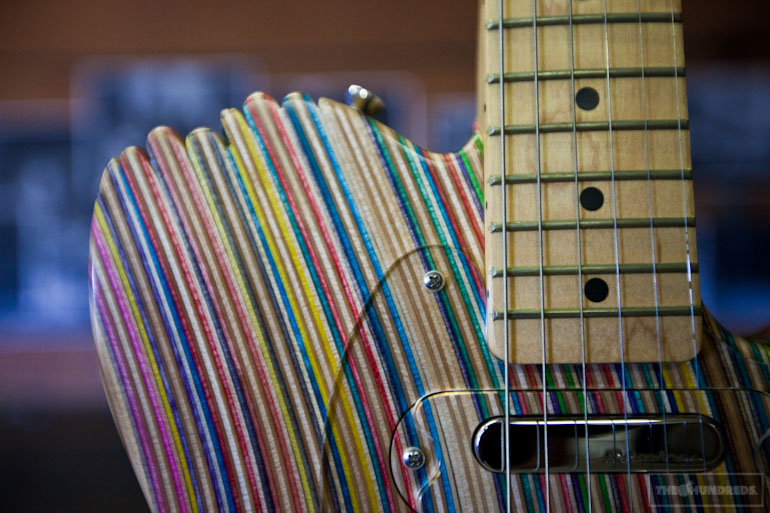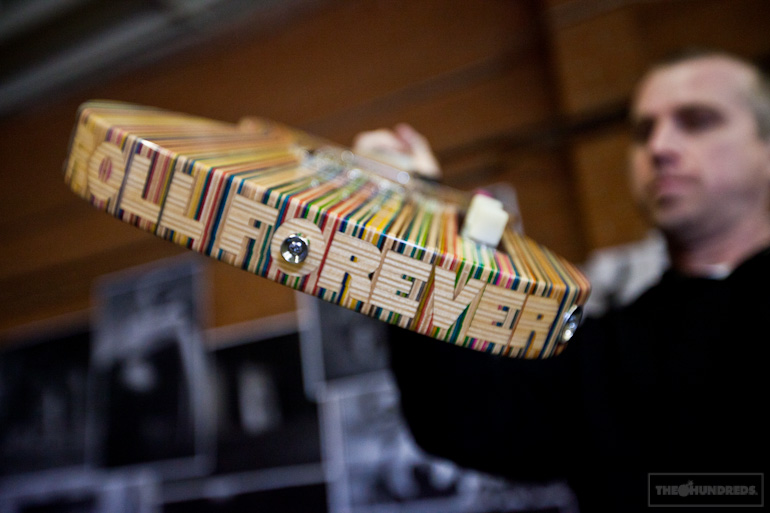 Huf worked with Haroshi on a pair of shoes that features this artwork: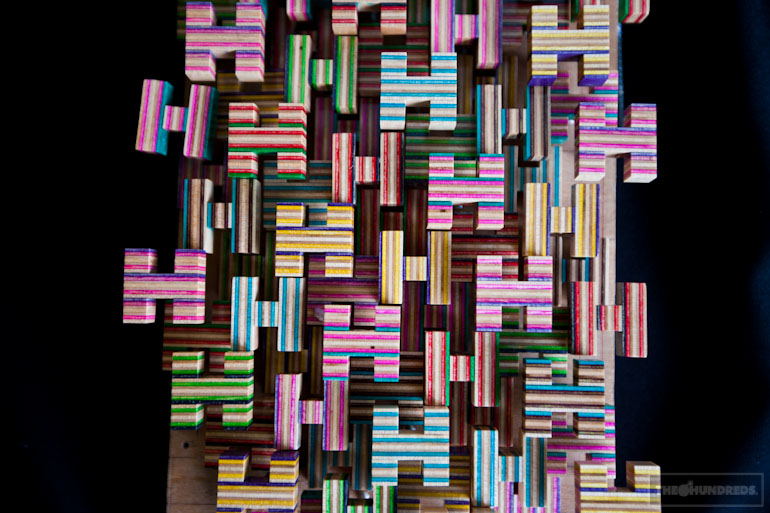 And Haroshi also lent his hand to this Hufzinger…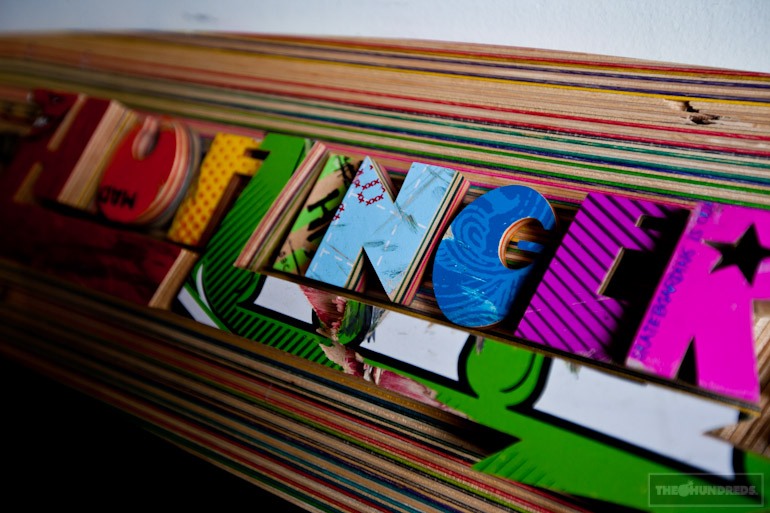 …which was then photographed and imprinted on the bottom of the mass-produced version.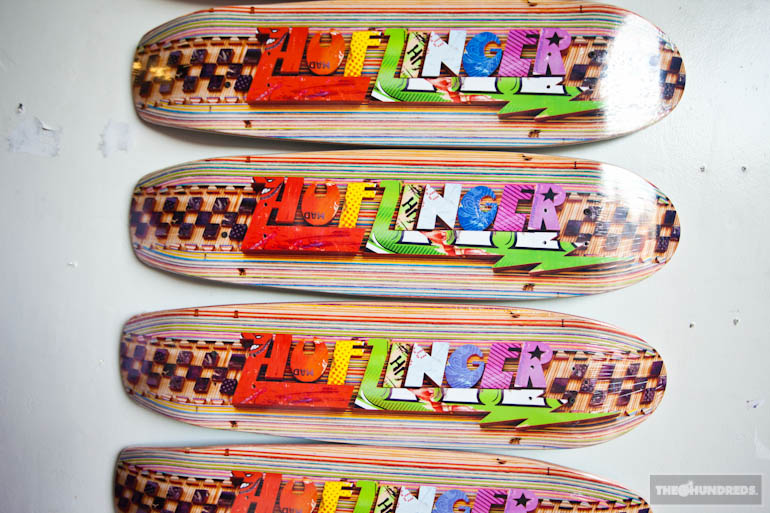 Unfortunately, if this is your first time hearing of the show, you just missed it as it closed up yesterday afternoon. But for more information on the project, click HERE. For more on the artist Haroshi, click HERE.
by bobbyhundreds