When you're going to sleep at 6am and waking up at 2 in the afternoon, does that mean you're still jetlagged? Or even moreso?
Started off the night having dinner with our old friends and German distributors, A-Game. It's a great feeling to be halfway across the world and know that there's an entire squad that's as down for you as the boys back home.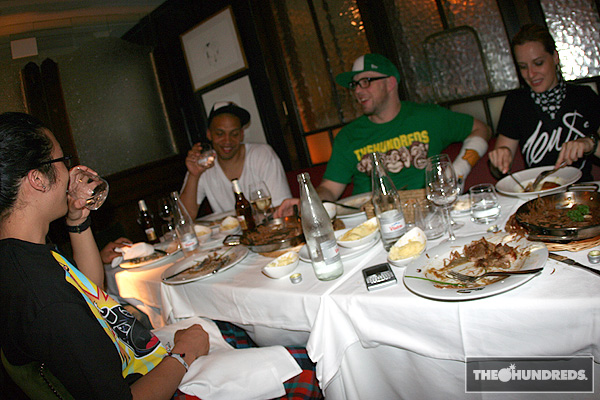 Also with us was 7-foot-tall European (and former Orlando Magic) basketball star Mario Kasun, his amazing fiancee Raquel (she's not Mexican), and the slightly smaller and balder version of Mario, Jeremy (UndrCrwn).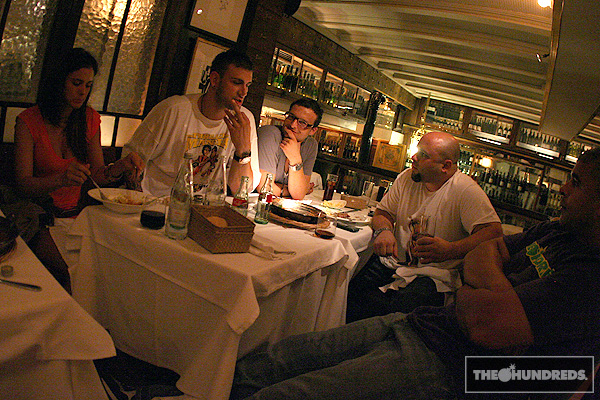 See what I mean?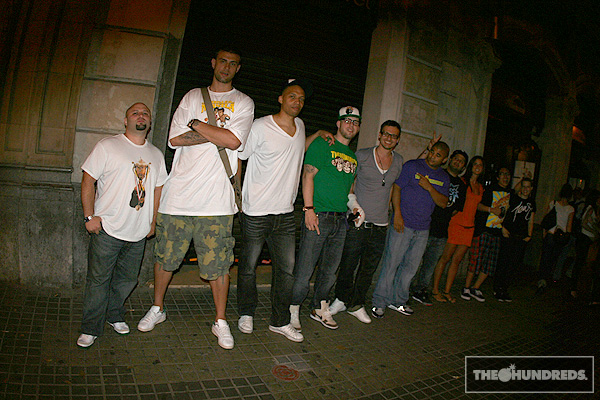 Off to another successful Frank151 (in conjunction with Crooks and Sneaktip) party at local club Otto Zut's. Unlike streetwear parties in other parts of the world, there were actual, live, breathing, girls at this one.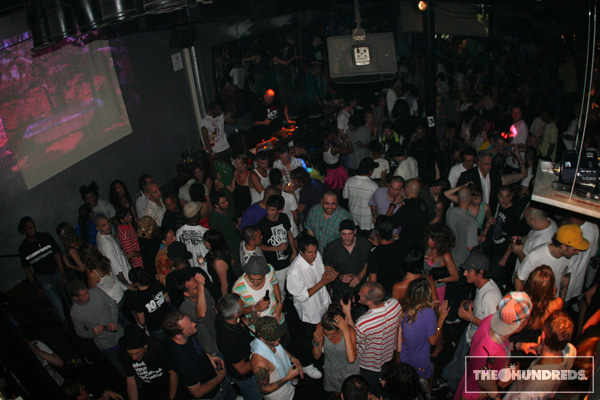 Pop the paparazzo.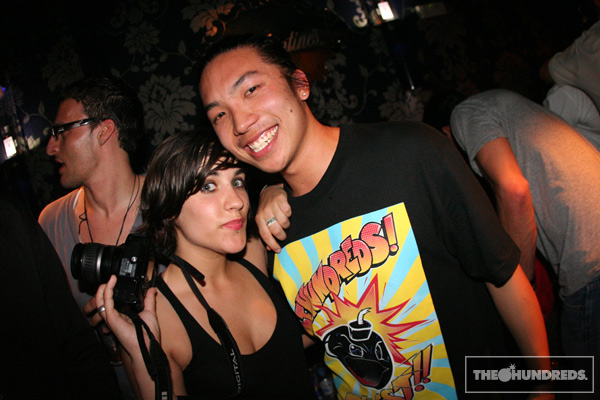 Buba and Julio have Barci in a headlock (Trust Nobody).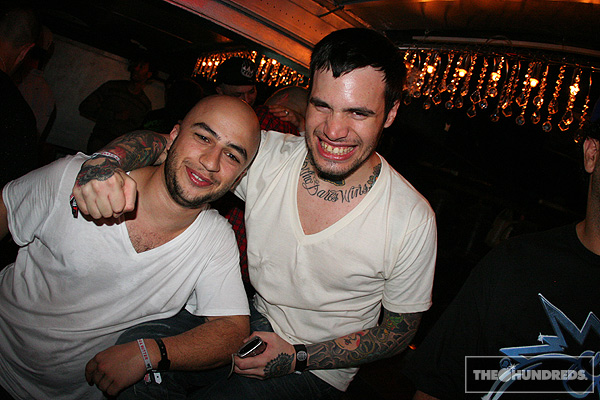 The best part about these Barcelona parties is that every single person you run into is from a different part of the world. First, you start the conversation off with a modicum of Spanish, delve into the English zone, and then start claiming your turf. Last night, I got into it with Germans, Brits, Spaniards, French, Swedes, Muggles, and Klingons.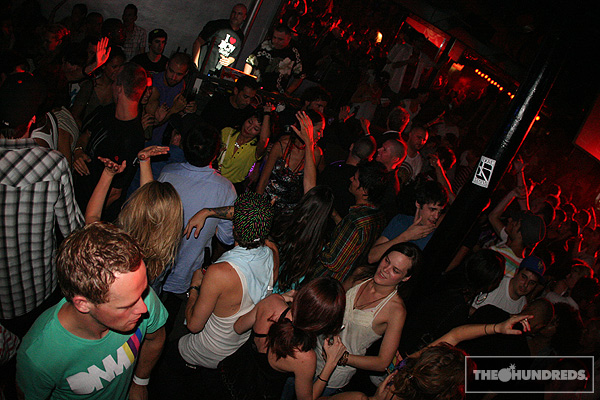 Super Mario and Raquel. And she's still not Mexican.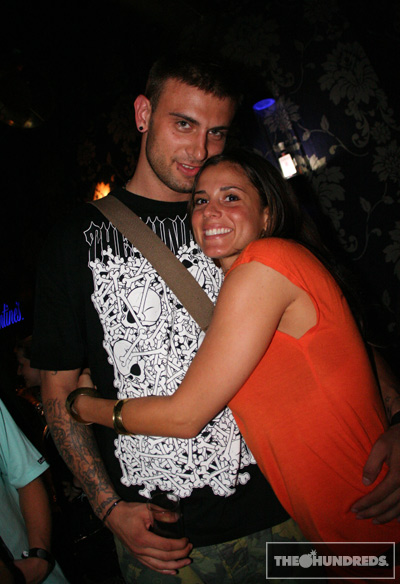 The one on the left was (one of) Brien's Pick(s) of the Night. And then he realized that everyone in the VIP room had picked her also.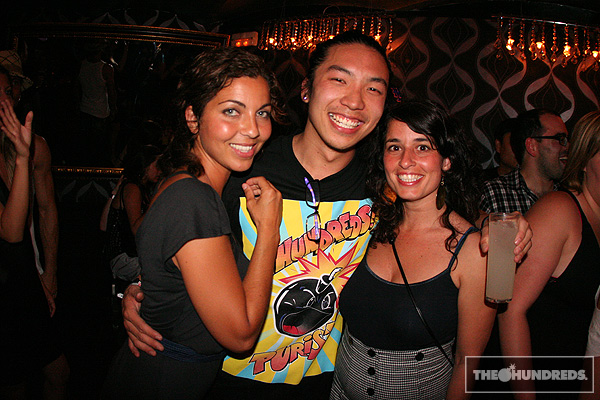 Jeff Carvalho (High Snobiety) is stalking Radiohead around Europe. After seeing them perform in Amsterdam a couple nights ago, with the sun still up at 11pm, you might as well call it quits, right? Life can't really get any better than that.
Winning the lottery?
Eh, I saw Radiohead in Amsterdam.
Climbing Everest?
RADIOHEAD. AMSTERDAM.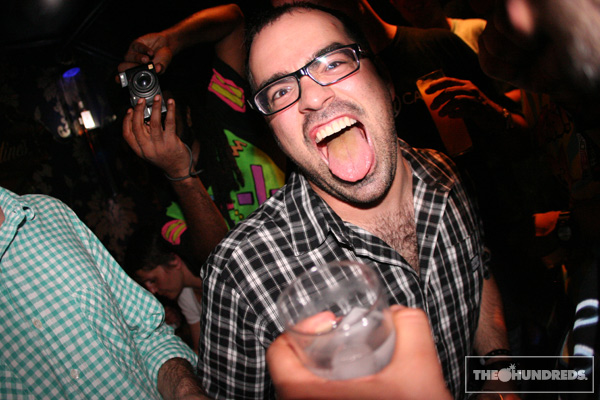 Sean (Rockers NYC) is all love, all the time.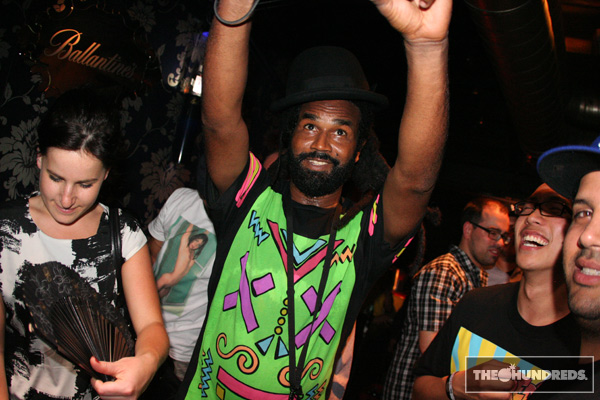 The cast is the new shemagh.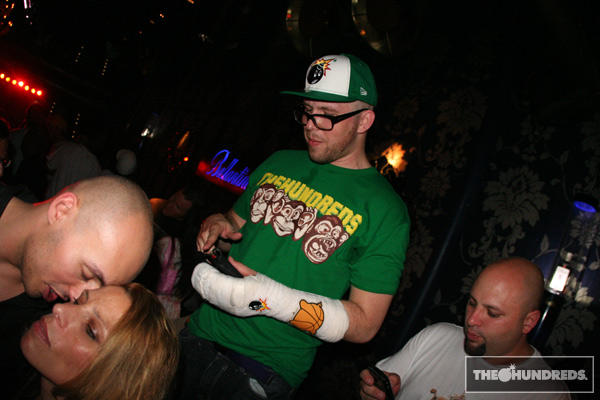 Twins.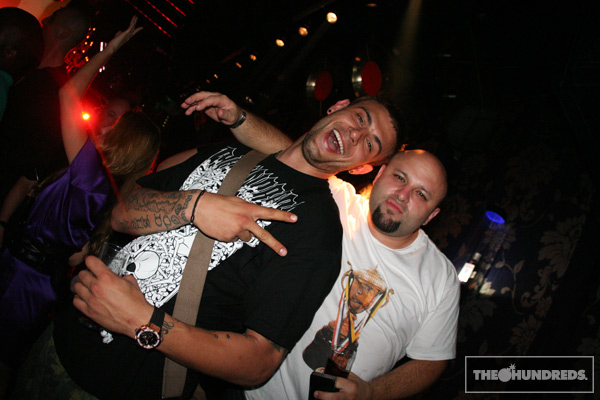 by bobbyhundreds