It's Tito's Tacos time at The Hundreds HQ. Tito's may quite possibly have the worst, and poorly written, jingle in the history of TV commercials, but their food makes up for it. They banged out 100 tacos for us in 10 minutes. No problemo.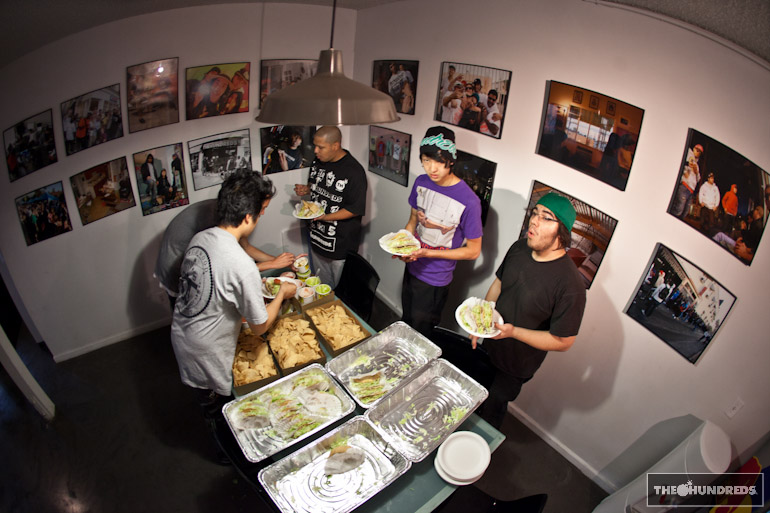 Family style.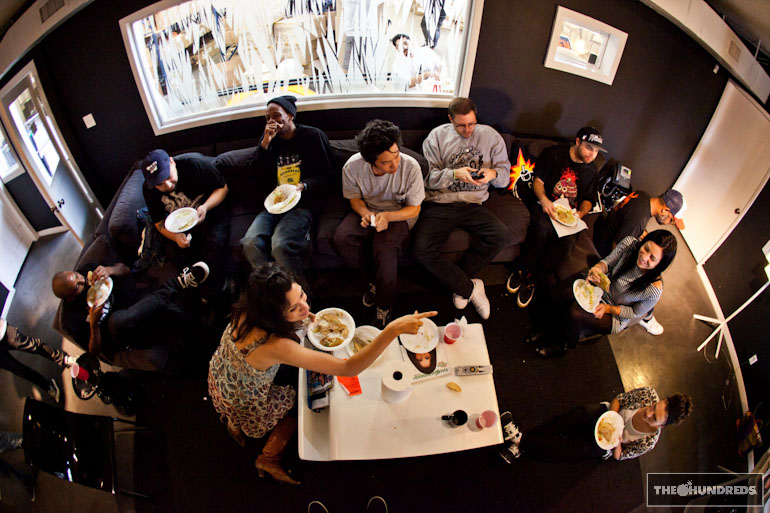 Robert's wondering where the cheese is. That's a good question for intern Robby. Where's the cheese, Robby?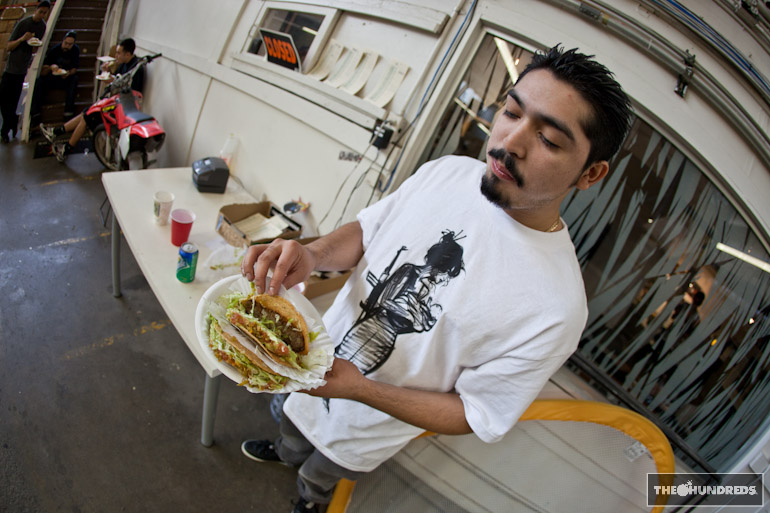 After a couple years, Tide is back at The Hundreds. Tide can also bench 400 pounds on the weights in the warehouse. But what he really wants to know is where's the cheese, Robby?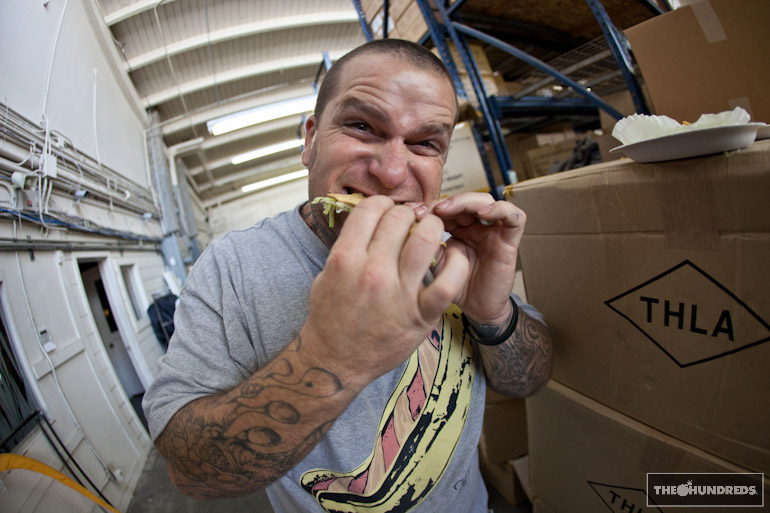 Speaking of athletic achievements, Switch is flatground-jumping here. WHERE'S THE CHEESE, ROBBY?!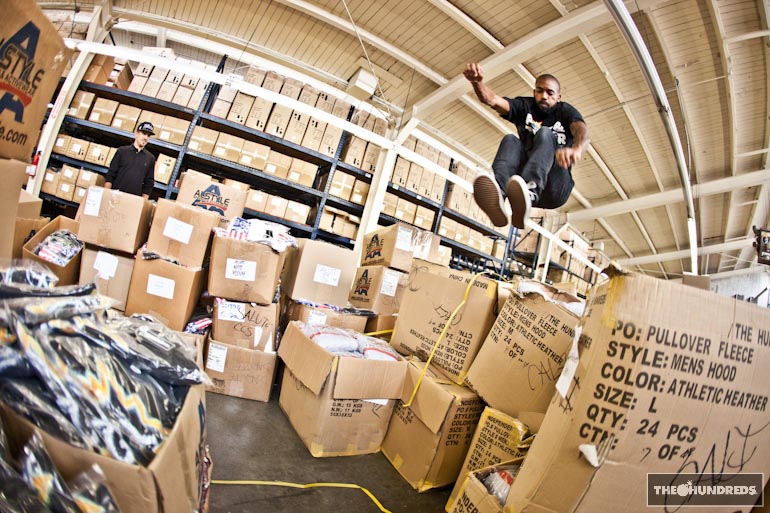 by bobbyhundreds