This is an acrylic painting called "Eye Scream" that I'll be contributing to Benjie's group art show at Backside in Echo Park. Since the exhibition is dessert-themed, I wanted to go with something a little more lighthearted and fun, so I turned it up a notch with some very Adam Bomb-reminiscent ice cream characters… And if you're a Thrifty's/Rite Aid fan (like I am. Every night. Like, a really big fan), you'll get the cylindrical scoops and flavors.
Along with my piece, "Sweet Tooth" will showcase the work of Sophia Chang, Eric Dressen, Twinkie Chan, and Benny Gold, amongst others.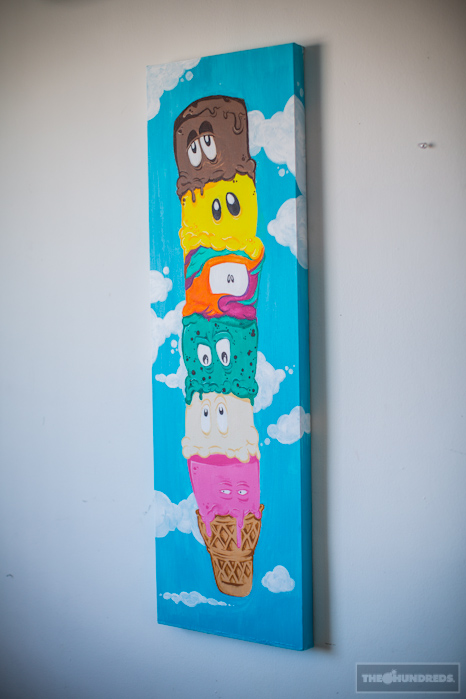 Benjie is our head Graphic Designer here at The Hundreds – chances are the The Hundreds t-shirt you're wearing right now was designed by his (and his team's) hand. Here's that grubby hand from behind his filthy desk, holding the flyer for tonight's show.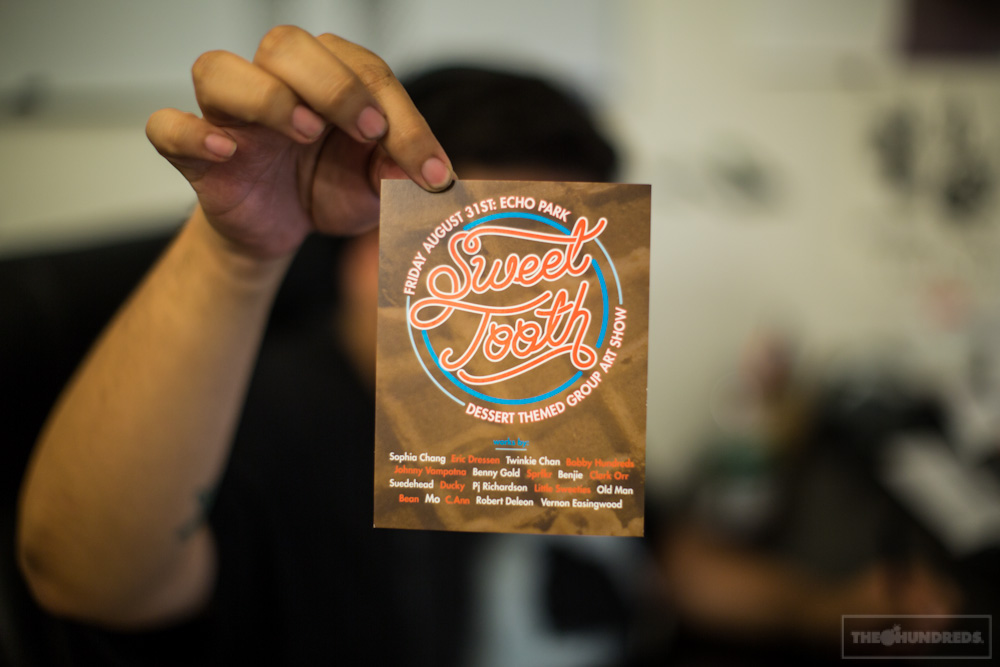 That's enough of Benjie. Bri plays a much better ring card girl.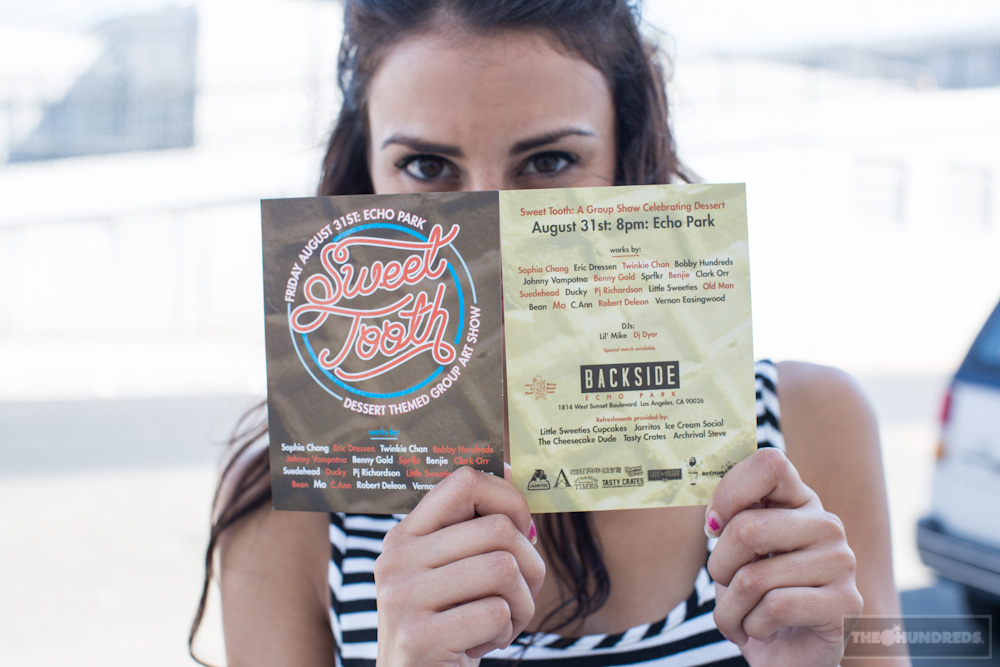 by bobbyhundreds