Anti-Orange Pat put up the new storefront stickers at THLA. It's pretty interesting to see, our entire logo set, including the newest The Hundreds iconography on display.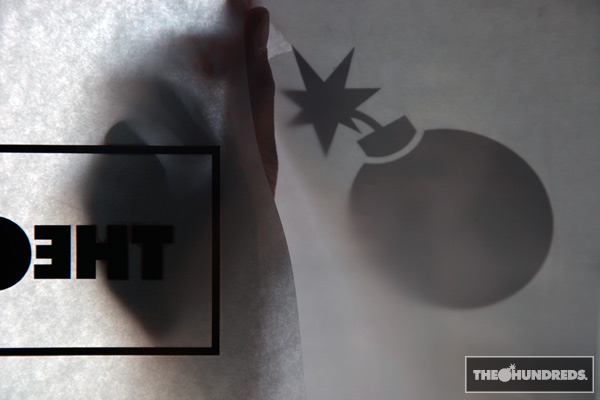 Believe it or not, this is much harder than it seems. At this moment, I wanted to throw an orange at Pat's head. But a window was in the way. And I didn't have an orange. But if there wasn't a window in the way, and if I had a bag of mini mandarins by my side, I would've nailed that Canuck right in the domepiece.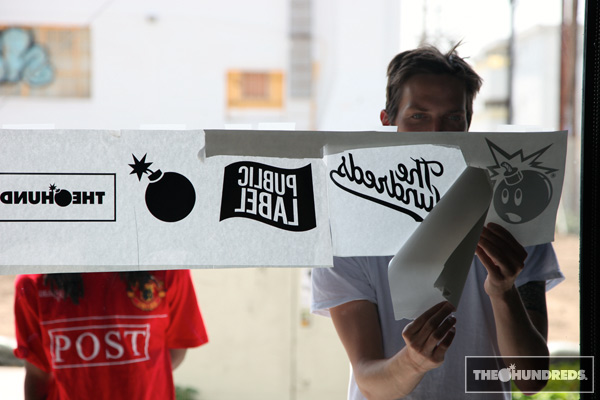 So anyone who's roamed Fairfax knows that the only thing missing is a convenient eatery. Eat-A-Pita and T both closed years ago, Canter's is good if you wanna run into your grandparents' bowling team, and (Crazy) 88 Sushi's new menu and prices suck since they changed ownership and replaced that really nice waitress.
Which leaves a wide void for The Golden State to come in and own your soul.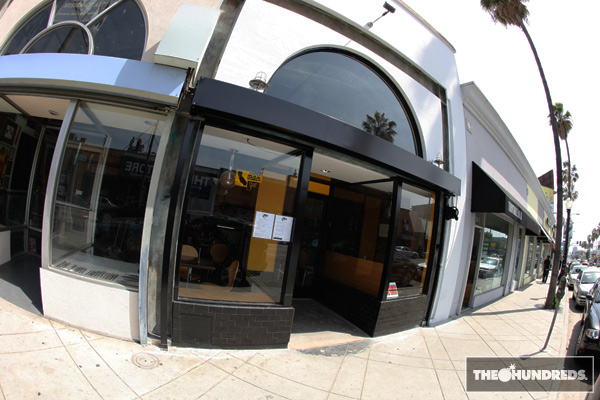 This has fast become our very own Peach Pit. Right across from the aforementioned Canter's Deli, The Golden State just opened and is already Fairfax's casual dining anchor. First-timers, go with the burger. Top-grade beef patty, with a few sides to choose from, like sweet potato wedges. I went with the slaw, I'm a slaw type o' dude. There's also hot dogs, sandwiches, healthy selection o' beer, wine..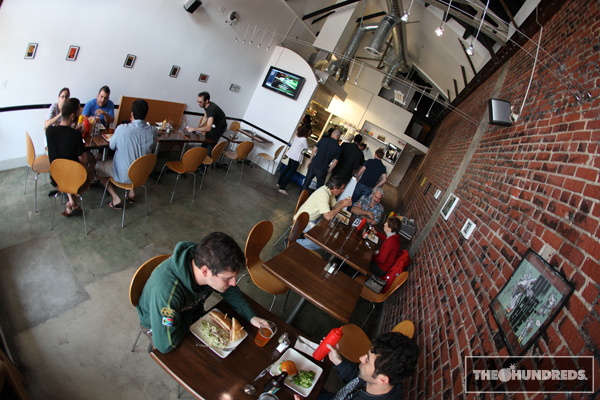 That's James Starr, he's half the brainchild (with co-owner Jason Bernstein) behind The Golden State and understands how Fairfax operates. Expect some interesting surprises from these guys in the near future. Just like how James surprised me with a couple scoops of their ambrosial gelato for the road. Which might have been the best part of the entire experience.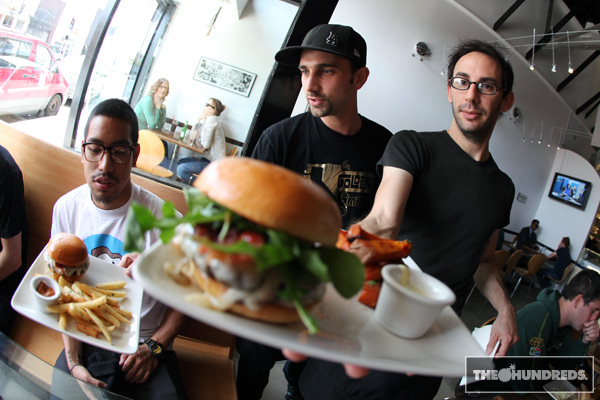 by bobbyhundreds