Back in the Bay.
New at Huf. But already selling out. Get yours before it's.. yeah, it's probably gone already. Suckstobeyou.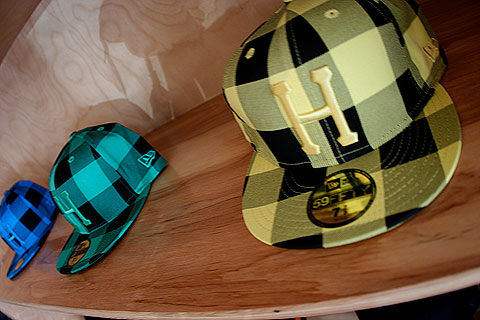 Mega, Huf, and Huf's newest register guy, Ben. Thanks for taking him, Keith, we owe you.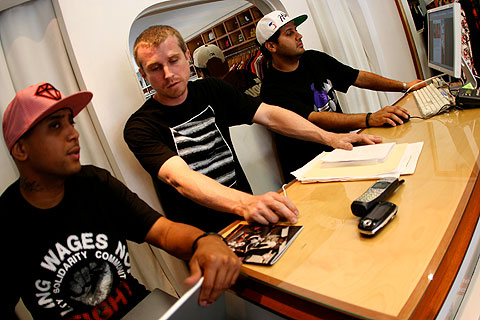 Huf's also got new Married to the Mob. The print quality on that Sweet Sixteen photo tee is one of the best I've seen. Except for the time I actually scotch-taped a photograph of Sarah on a t-shirt. That worked until people kept telling me "Hey man, you have a photograph of Sarah scotch-taped on your t-shirt."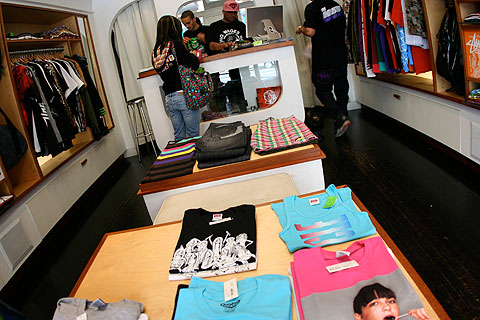 Oh and then Barry Bonds almost scored his 732,024,121st home run. (Please note the wild-eyed man's facial expression in the bottom left corner of this photograph. He is truly amazed.)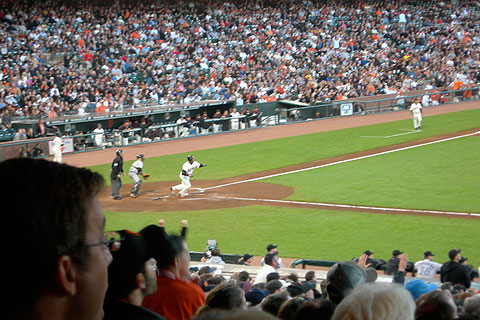 Back at DJ De's crib for a Tribute powwow with the Huf crew.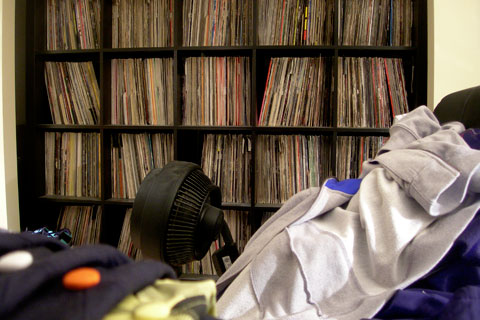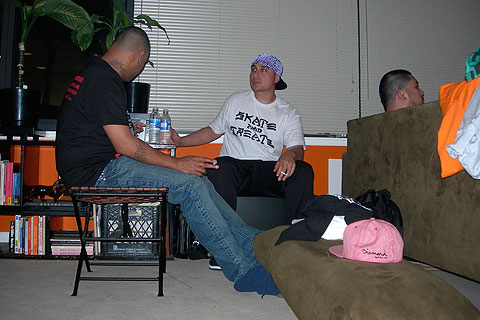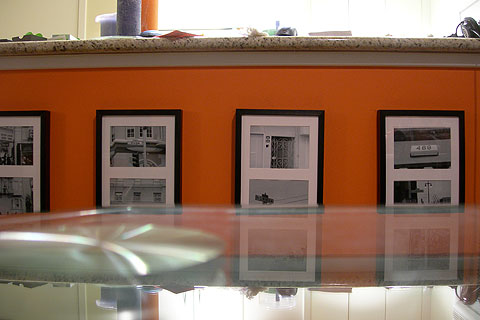 Marcus makes no sense when he's artifically charged with chemicals!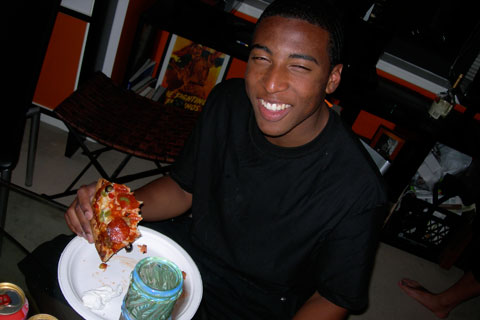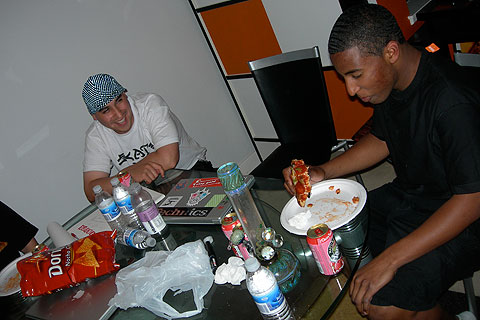 Happy Birthday Marcus!
by bobbyhundreds