Remember the other day when I was recounting a lunch while on a 2006 trip to Germany? It reminded me… That same afternoon, Ben and I were walking the streets of Berlin when out the corner of my eye, I spotted this music book in the window display of a vintage piano shop. It was an awesome illustration, and I was compelled to use it for a graphic for our upcoming Holiday season, but of course, the store was closed. So I got my SLR and photographed the book cover from the street, through the shop window. This was the best I could do.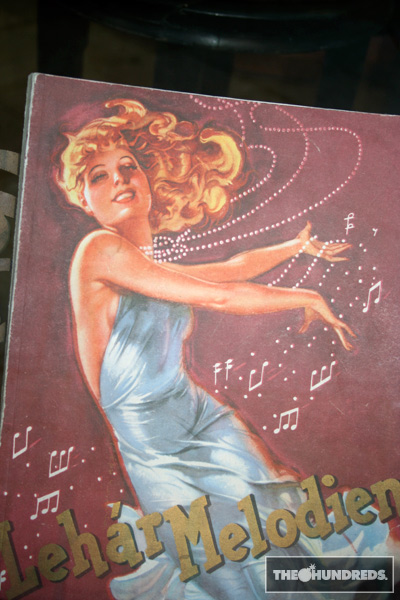 When I got back Stateside, I processed the illustration in Photoshop, separated the colors, and got it ready for screenprint. But something was missing.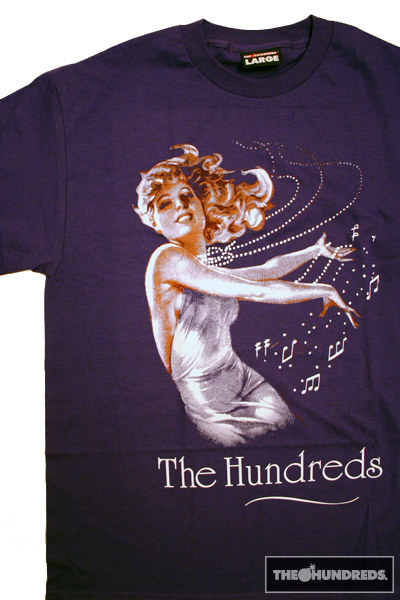 …the back graphic. Believe it or not, my favorite poet is Rainer Maria Rilke, who also happens to be a conveniently German writer. And one of my favorite Rilke poems, To Music. Considering Germany as the birthplace of the concept, and the subject matter, seemed appropriate enough.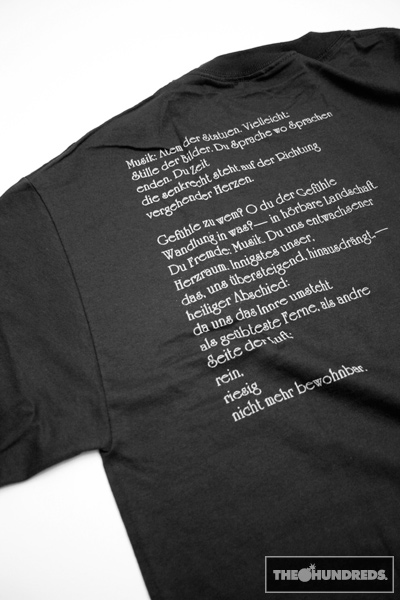 Sorry it took me 3 years to explain that one. You were probably super confused if you had this tee back when it came out. Or maybe you just like drunk white girls.
by bobbyhundreds