This isn't a story about skateboarding. It's a story about a skateboarder. This is a story about Steve Berra.
On this day, just like any other day, he begins here.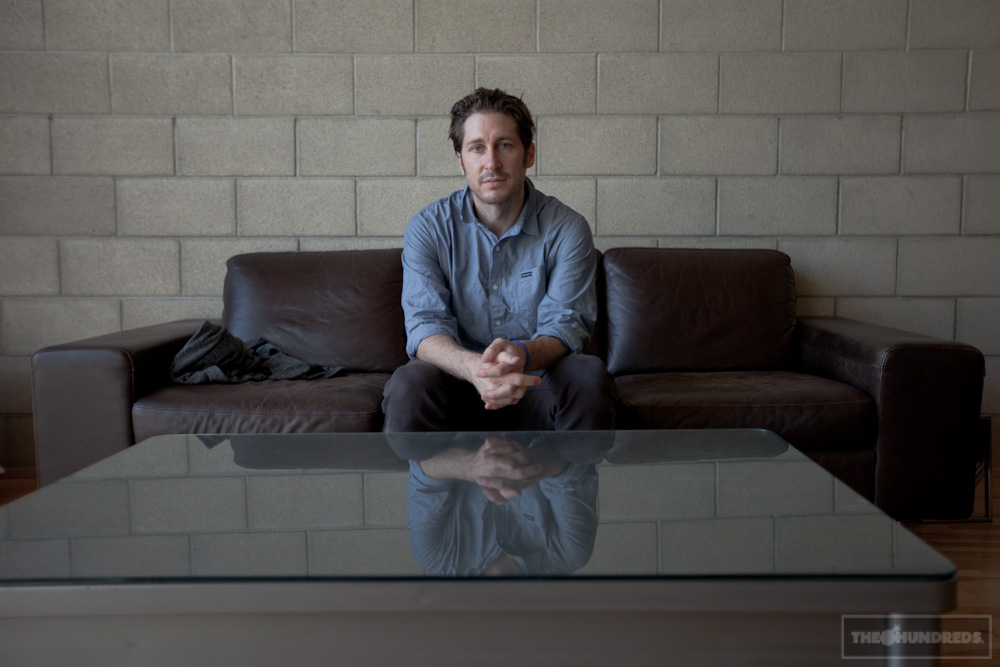 Here, in his house in Hollywood, California. It's not very well lived-in, it feels staged and bare. Here, Steve Berra begins, with no TV, emotionally reeling mere hours after his 18-year-old daughter walked out of her room, rest her hands on his shoulders and flatly stated "Dad, I'm moving out." Not just out of the house, but out of the city, out of the state. Leaving Steve out of his mind.
"This is the worst day of my life."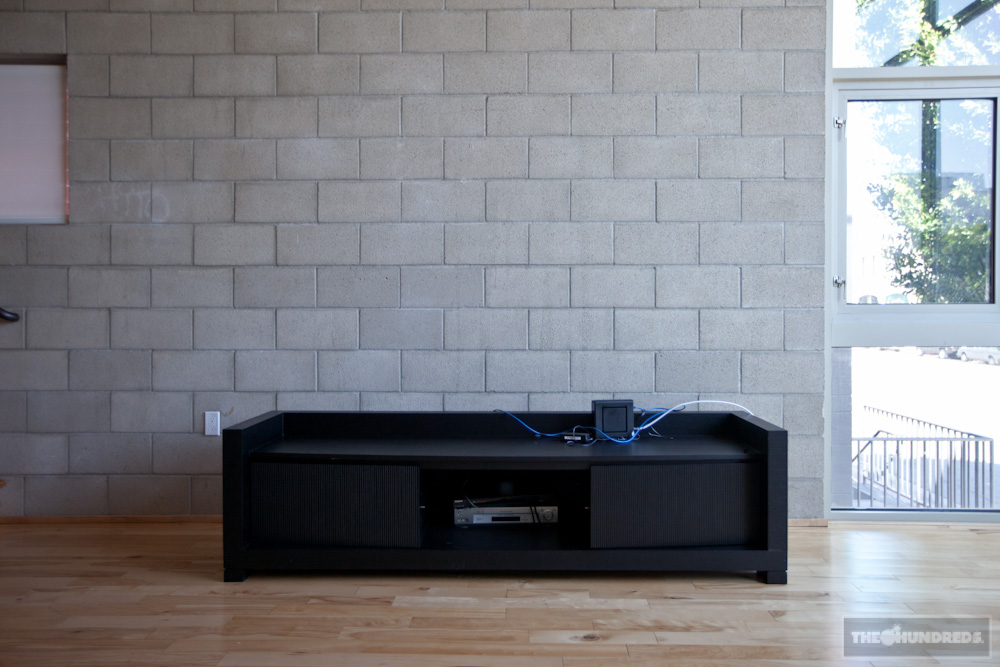 Cafe Gratitude is nearby. Everyone knows him here, all the buoyant waitresses and busboys give a nod, a wink. This is his Cheers or Peach Pit (or Max), but he's soon absorbed by his text messages and another unfolding maelstrom of personal relationships and emotional matters. Today he is coordinating a project with a new upstart agency he's founded, working on creative endeavors with the likes of DC's Ken Block and RED. On top of all this, Steve, along with skateboarding legend Eric Koston, helms probably the most prolific skateboarding media on the planet, The Berrics.
We talk about skateboarding. I guess we talk more about skateboarders. Me, I've intentionally distanced myself from as much of the skateboarding industry as I can. Not because of hate, but because I love skateboarding so much and am tired of confusing heroes with villains. I'd like to remain a fan. Skate, like street, is a dog-eat-dog community, primarily dominated by male ego and hubris. The relationships, and breakdowns of such, suffer from the politics and backbiting.
But Steve Berra is the exception, not the rule. He's always been a cool, regular guy to me, as a teenaged follower, now as a professional peer.. And that goes a long way in defining success. Not just by career, but of personhood.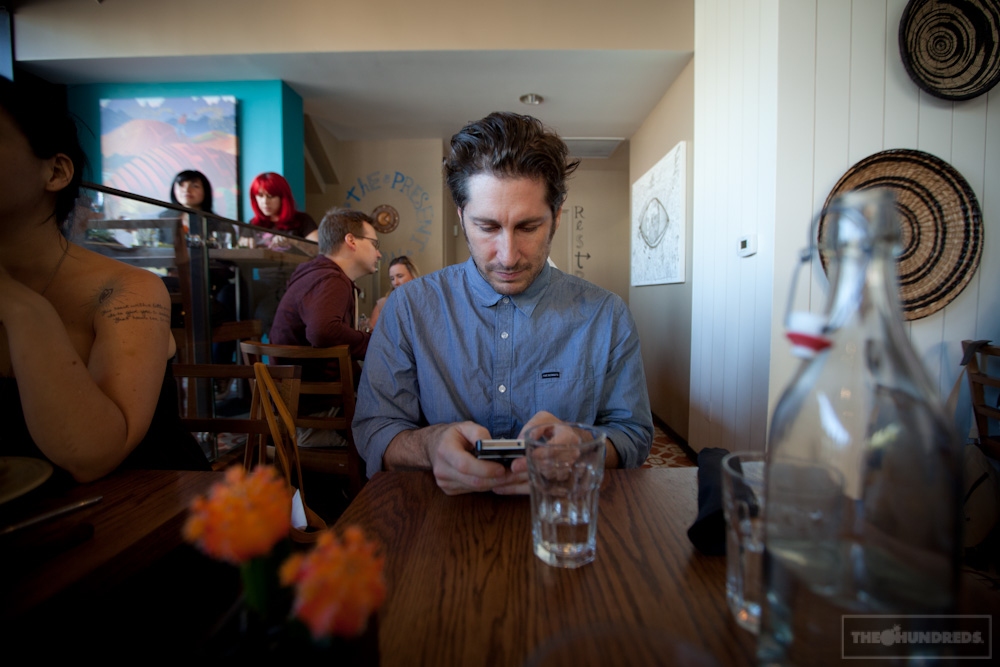 The business end of The Berrics lives downtown in a cold, mildly azoic, facility. Behind every door, there's a desk, a computer, and another skateboarder. These skateboarders work diligently on maintaining the #1 skateboarding website on the Internet. And whether they like it or not, every skateboarder in the world – if they don't check it twice a day – well, they're keenly aware of it. That's how big and influential The Berrics is.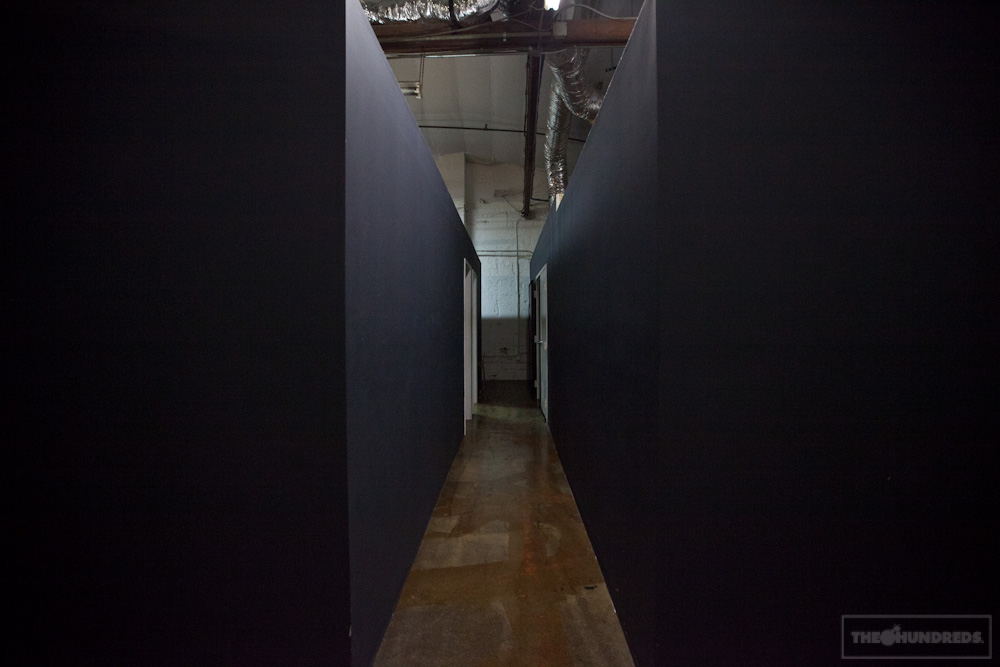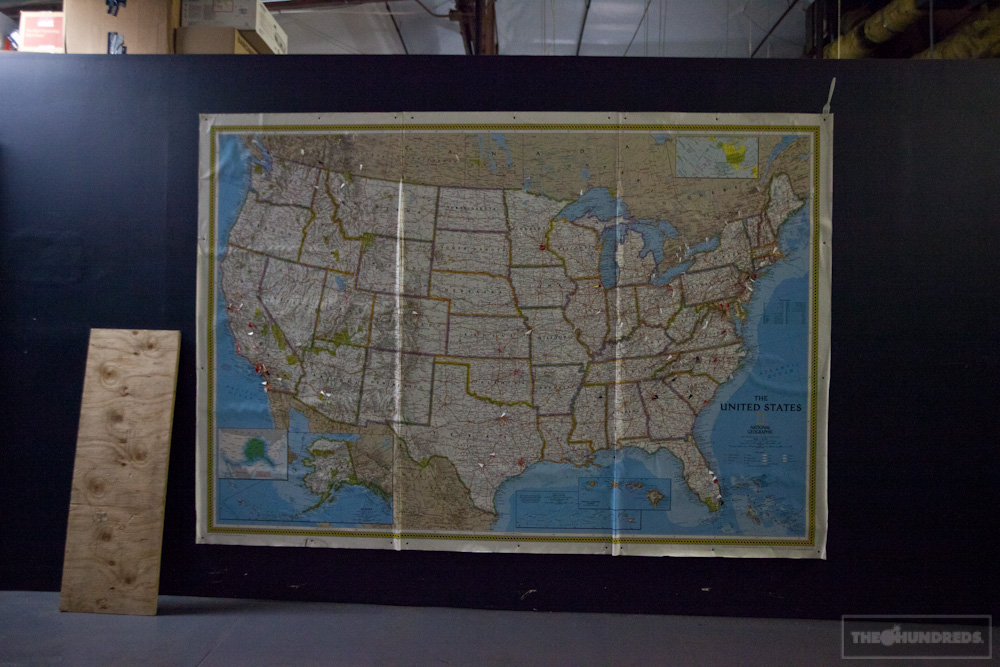 Outside waits Pepper. I can't exactly say he's homeless (you'll find out why, later) and I really can't say he's poor and destitute. He's sound and coherent and maybe the happiest person I've met in a while. This man is rich with life and joy.
Pepper is the mayor of Skid Row. He can't move 500 feet downtown without whistles and shout-outs; they come from all directions, the confines of cardboard boxes and street corner hookers and lackadaisical police officers parked curbside. Even Saber made a mini documentary on Pepper.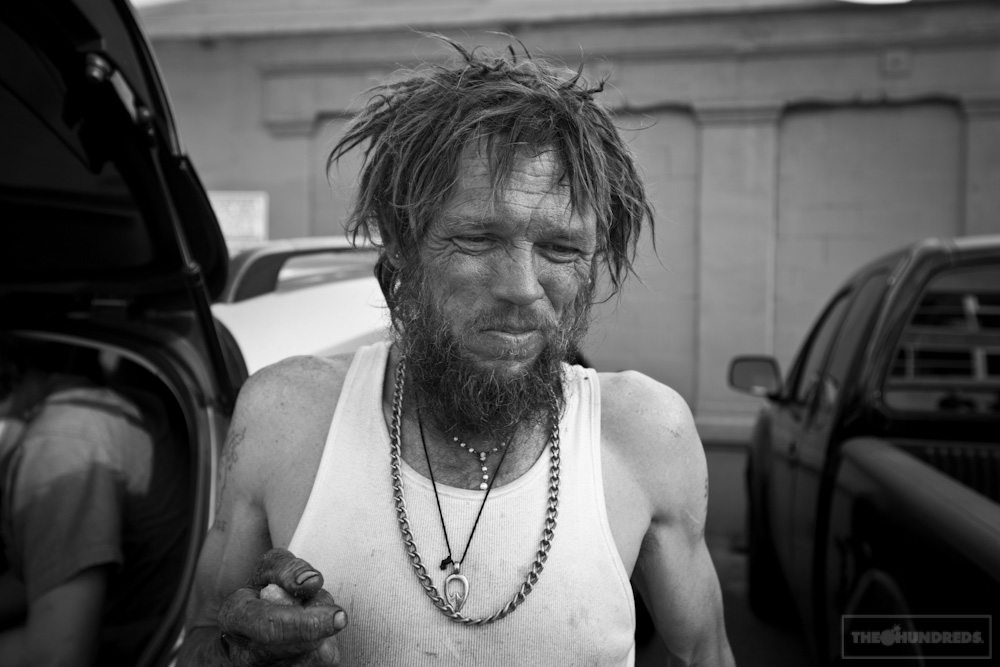 As it turns out, Pepper is the subject of Steve's project this afternoon, a piece for RED, some kind of chronicle on Pepper's life.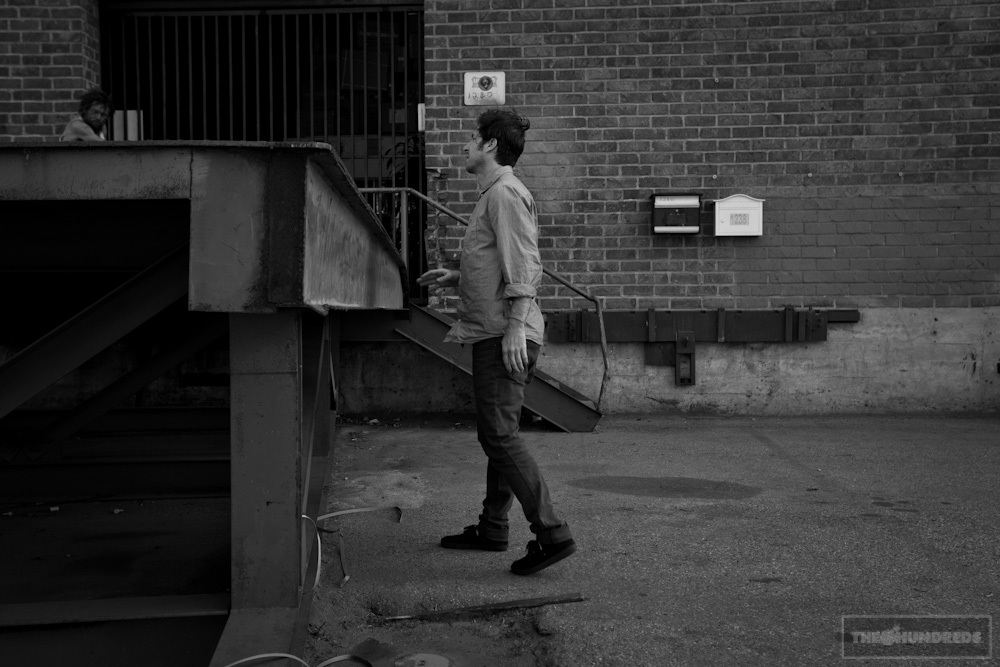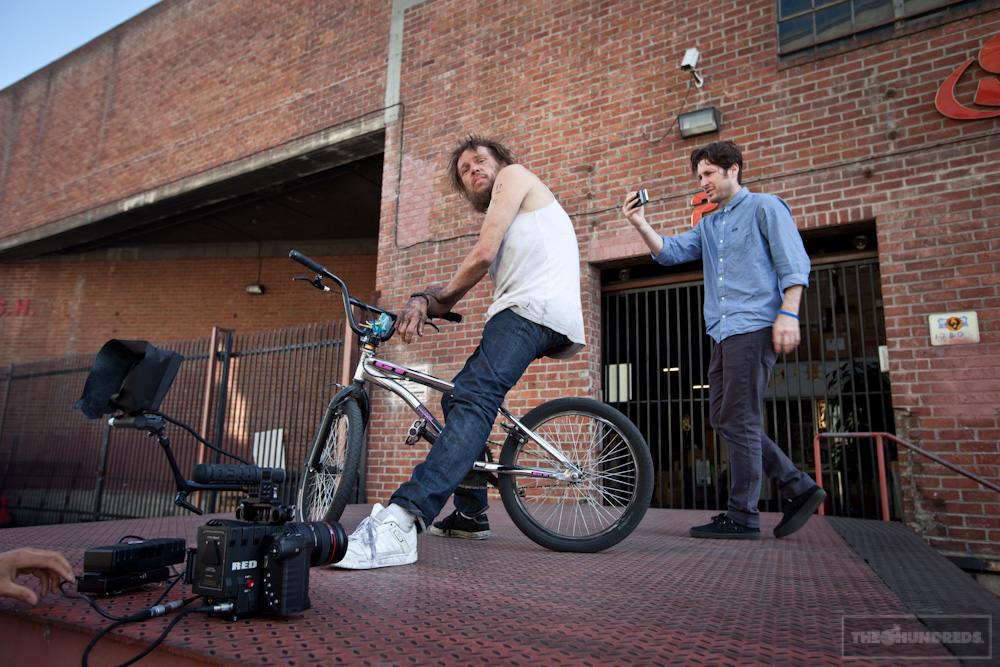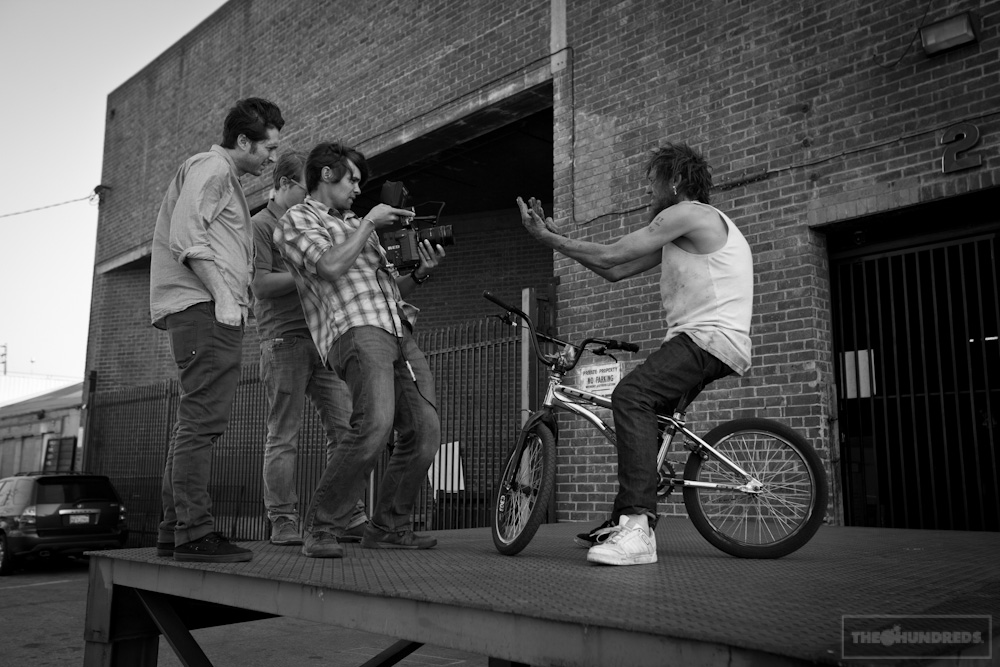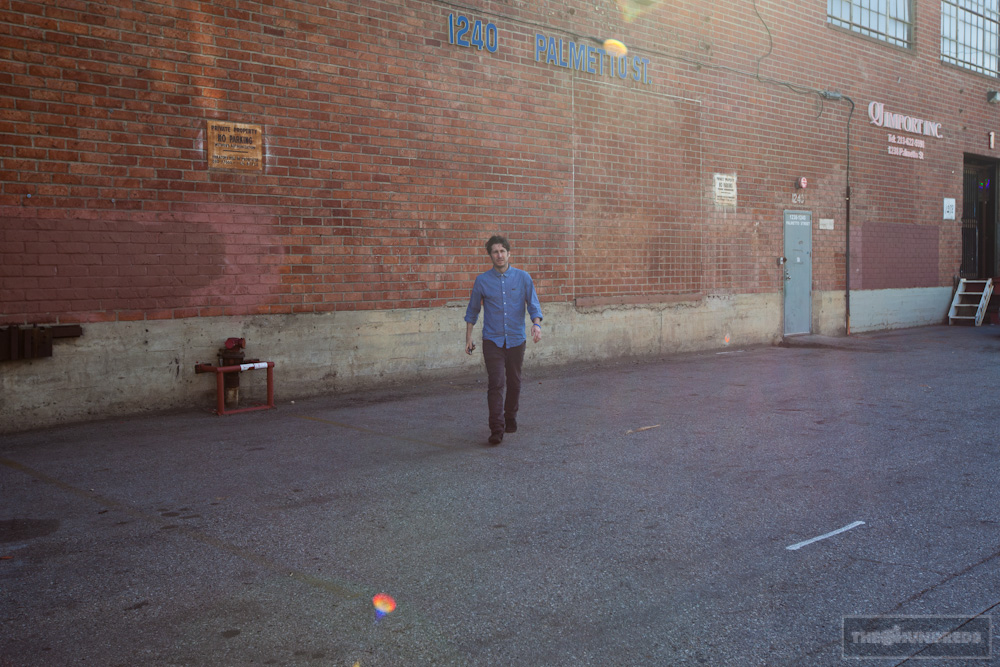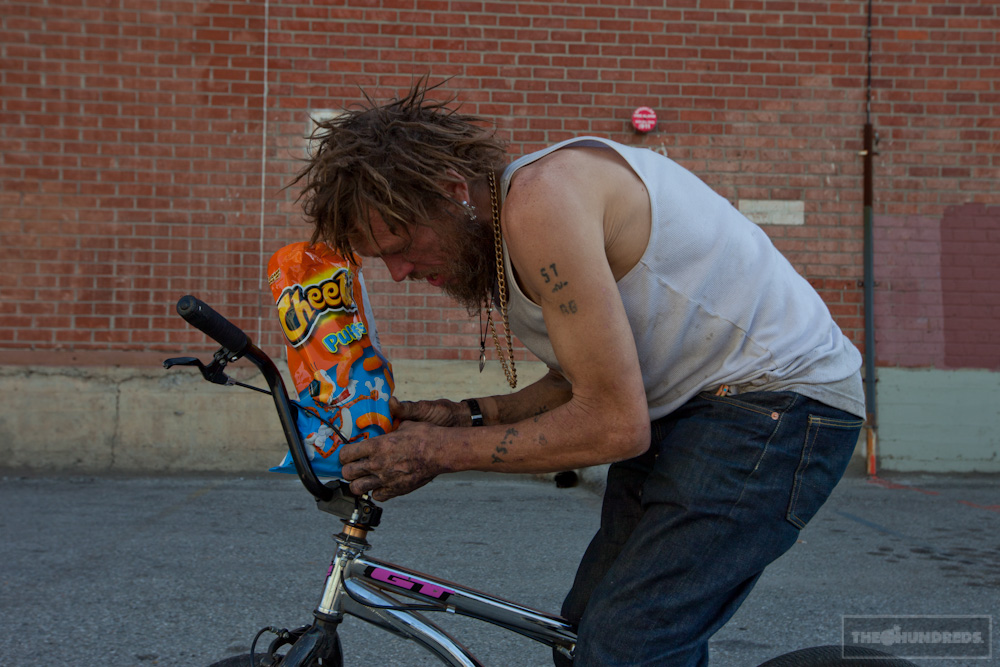 For the next hour and a half we navigate the serpentine halls of Skid Row and San Julian out the back of a moving car, verbally accosted, mean-mugged, lives threatened by downtown's dwellers. But Pepper keeps the barks from bites, he's the star today. "I've always been the star!" he proclaims to the streets.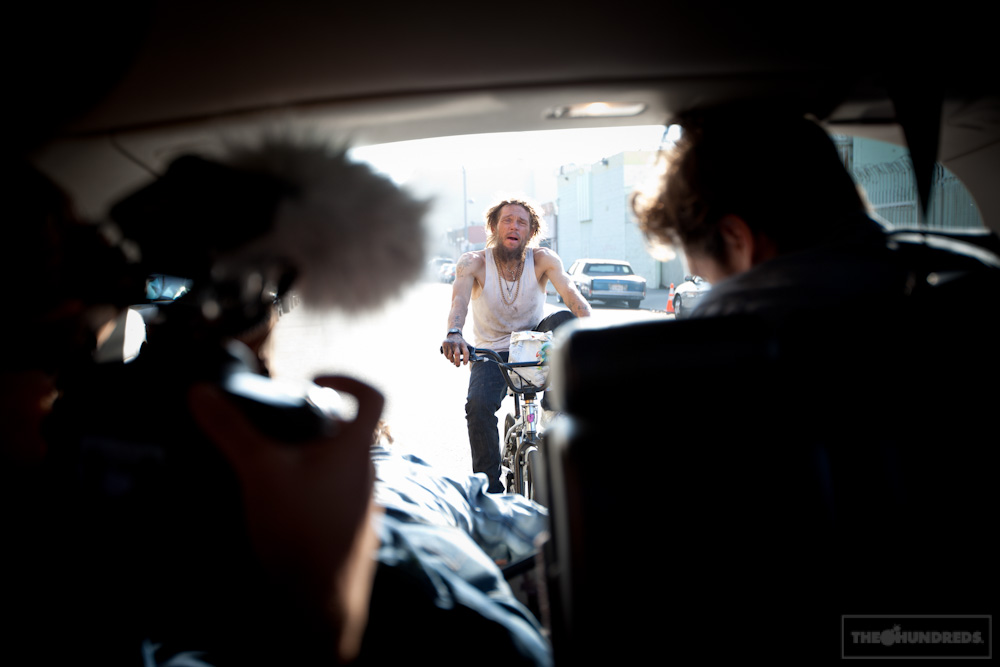 Now it's Steve's turn to play catch-up.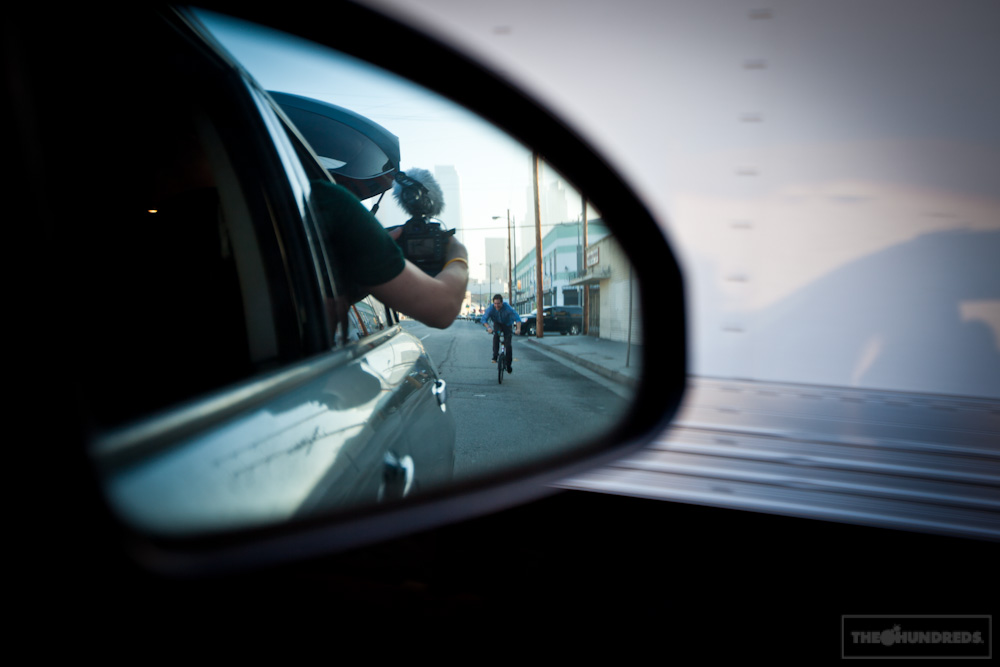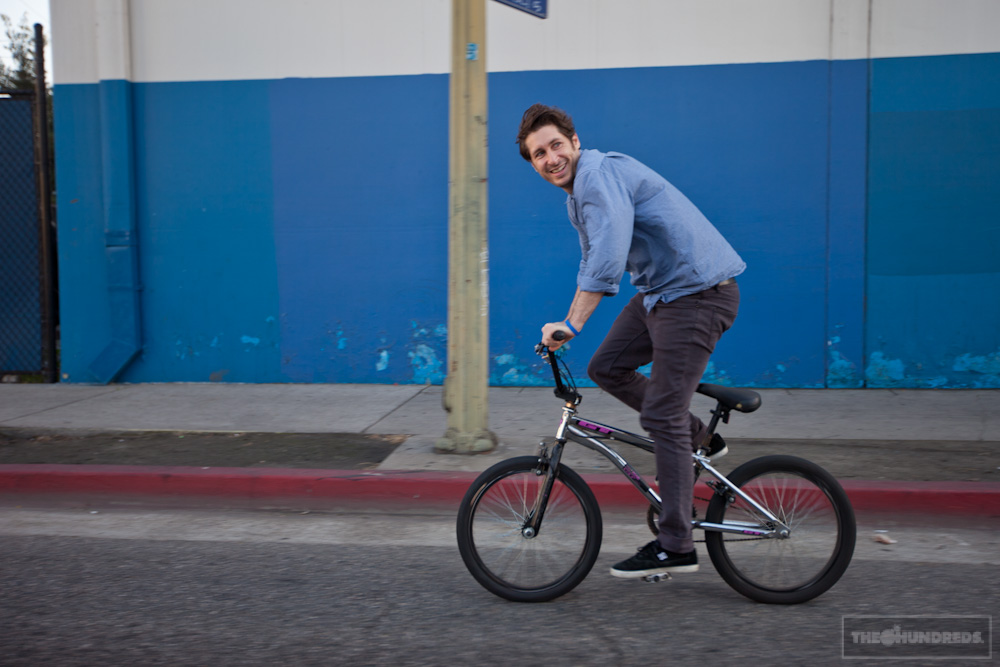 The Los Angeles River is webbed by a series of historical bridges built in the early 1900s. Some of the most recognizable have been subject to car commercial shoots and explosive movie chase scenes.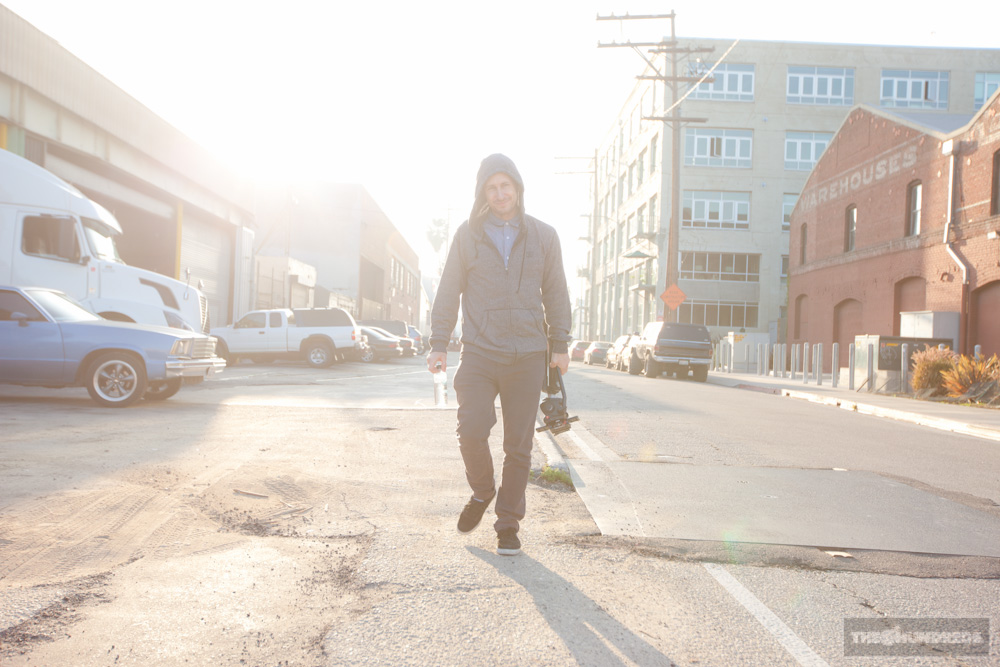 But one, in particular, is home to Pepper. Every night the urban nomad returns to this arch a half-mile down the bridge, disconnected from civilization, his head lying less than ten feet from semi-trucks barreling down the road.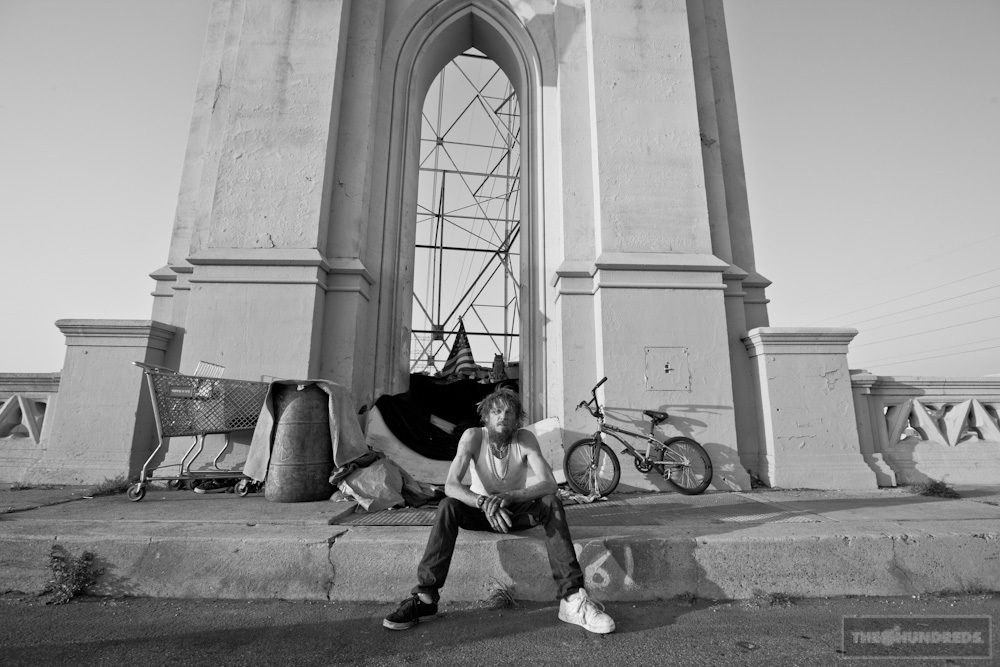 Steve directs.
It's been a long day.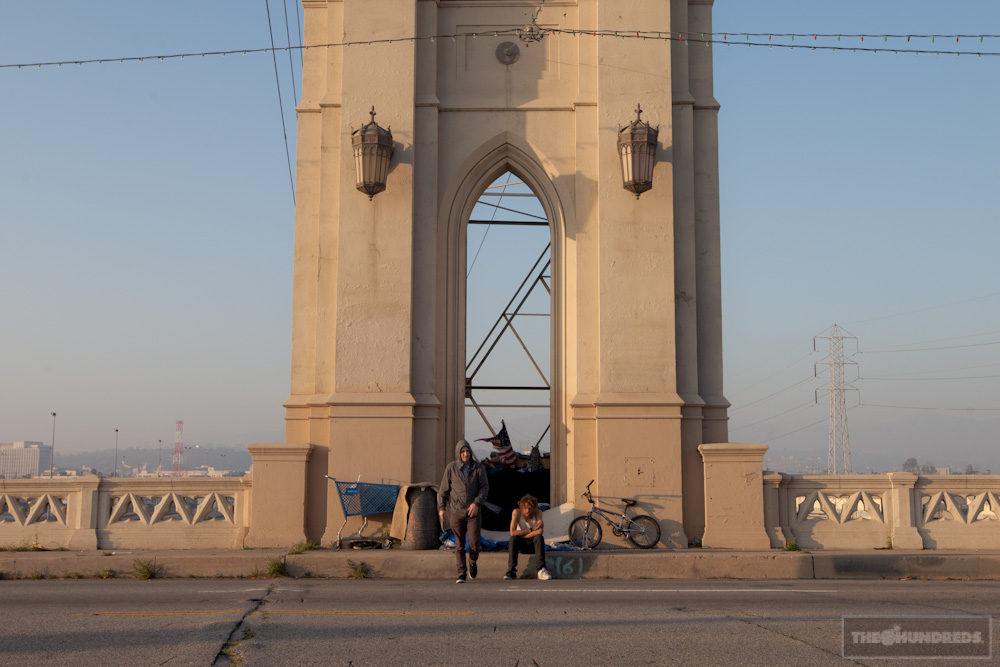 Some awesome light this afternoon. A perfect day for filming.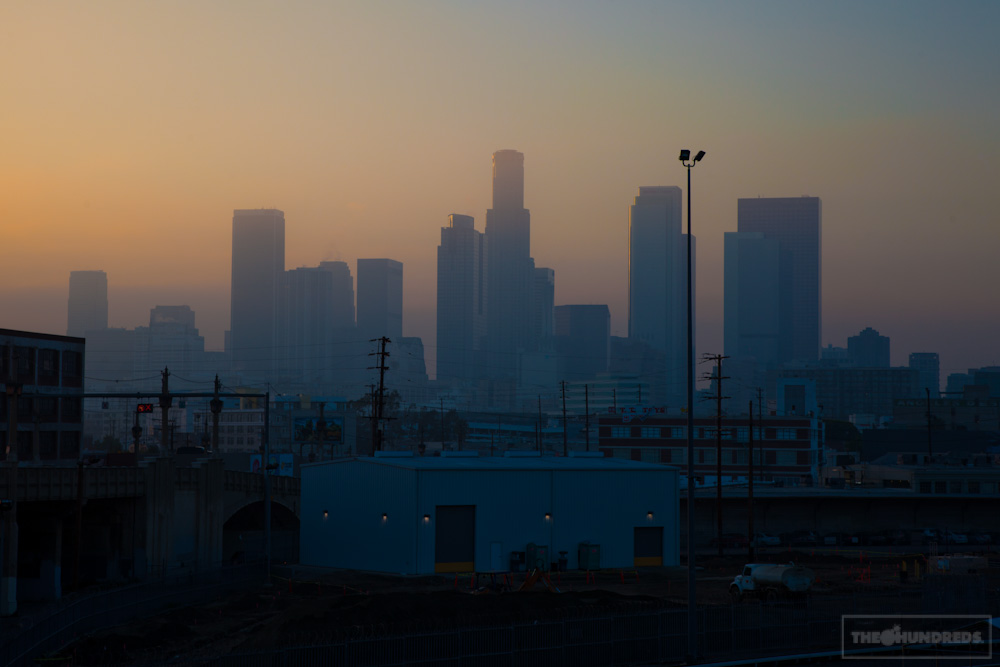 I guess this encapsulates Steve's day. Or life.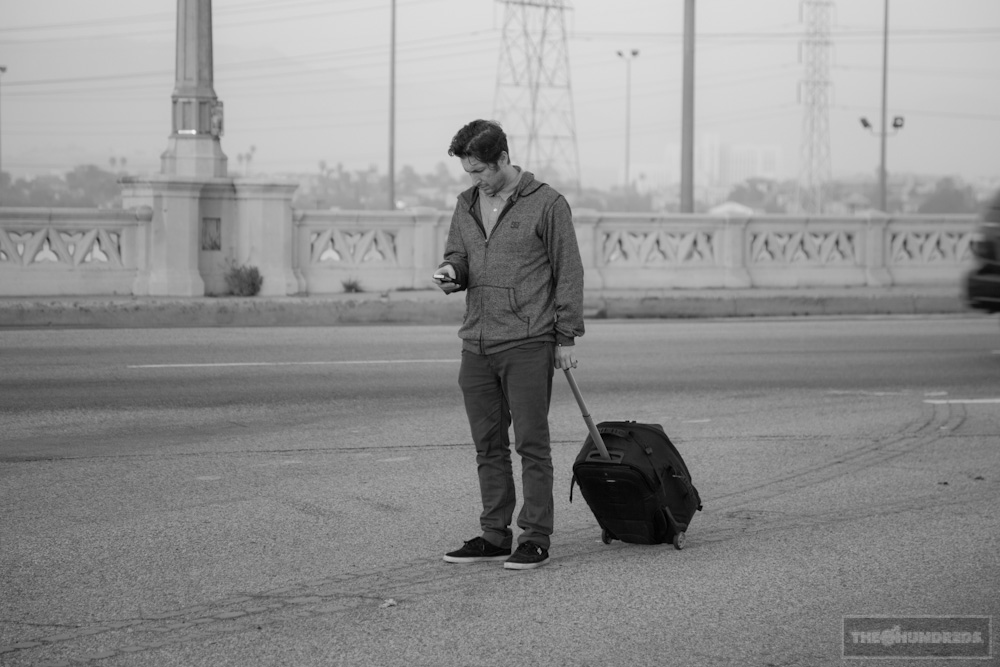 After dinner, Steve wants to show me (and you) The Berrics' new home, offices and park combined. It's a massive space, clean, ideal for events, and plenty more room to ride. Set to open within the next few months…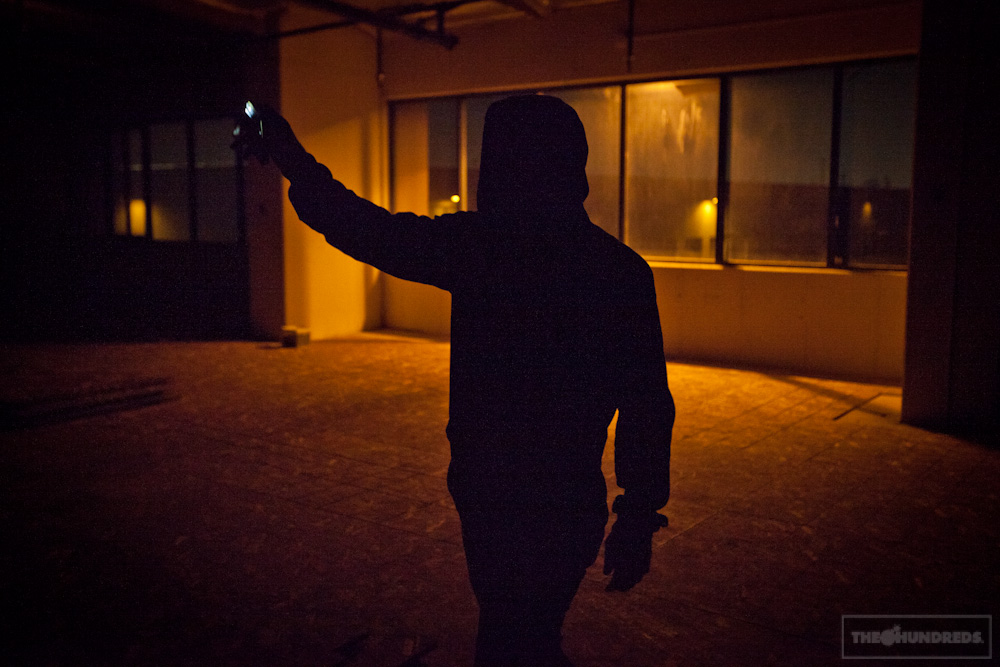 Next level.
From skateboarder to actor, filmmaker, entrepreneur, businessman, visionary… I really enjoy watching my friends elevate and excel in their game. The movers and shakers like Berra are the reasons why I get up every morning. I want to be like this dude, do what he's done, think young, piss off the old guard, setup the upset, upset the setup. Win.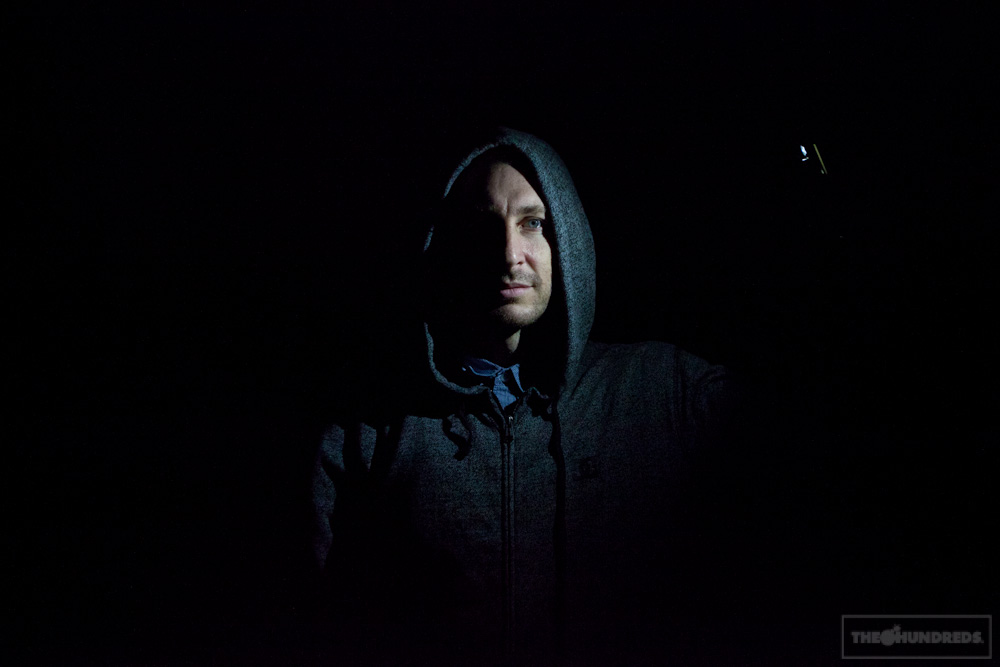 The night winds down at Giovanni Ribisi's house. The accomplished actor and Berra have been friends for almost two decades and they're trying to piece something together. There's lots of discussion, a sharing of ideas; creation.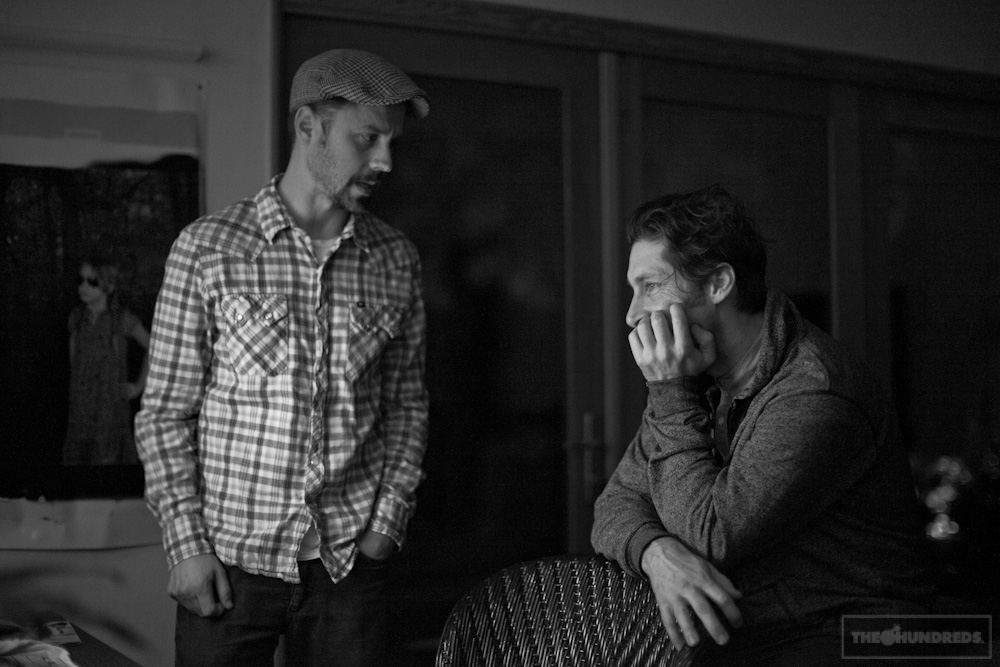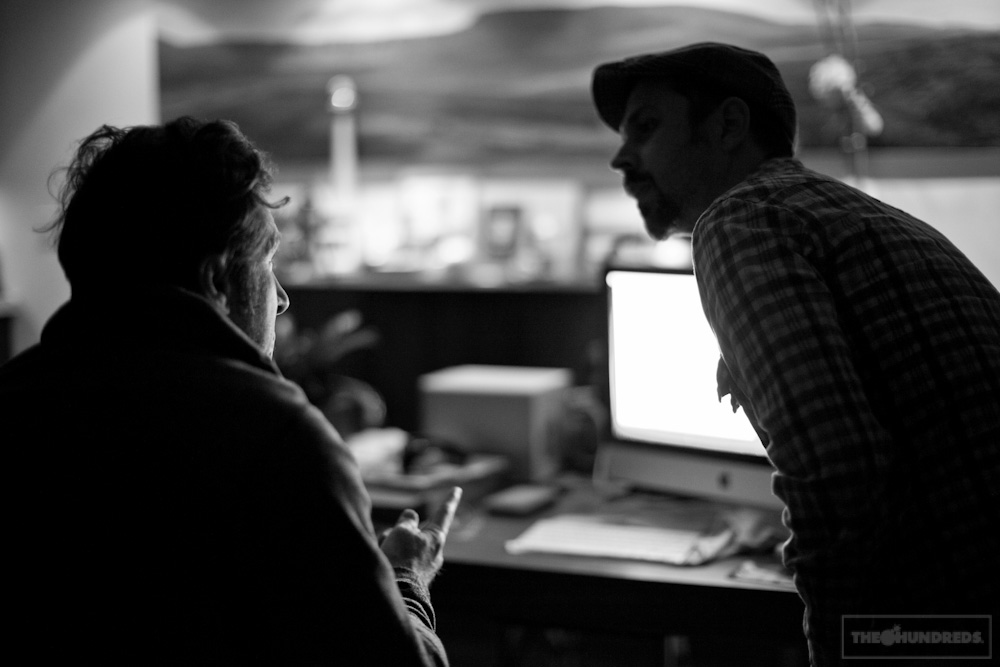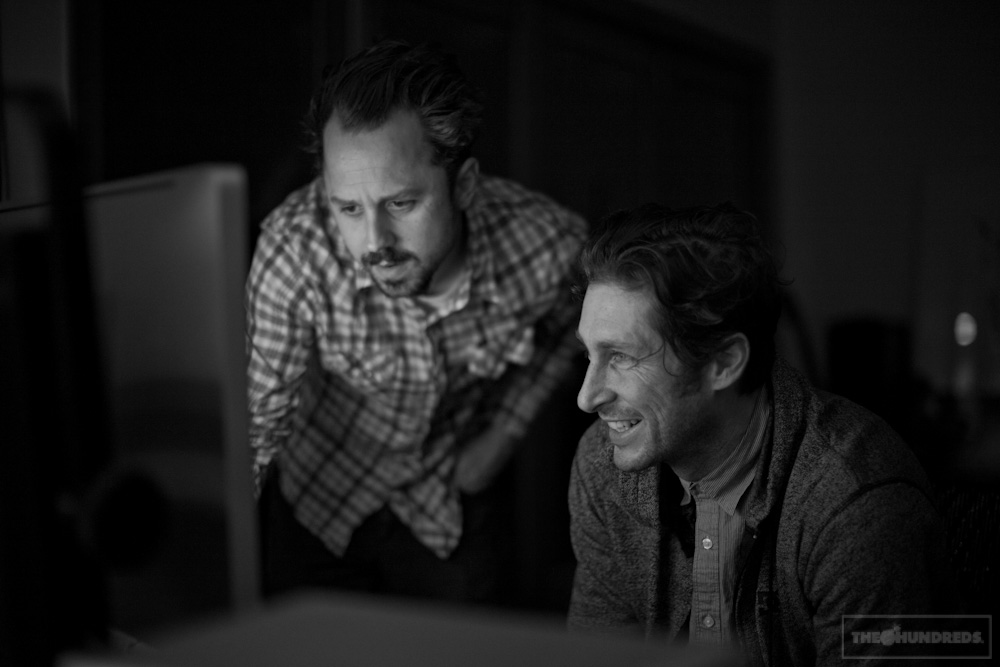 Skateboarding is a story of its skateboarders. Skateboarding is a story of Steve Berra.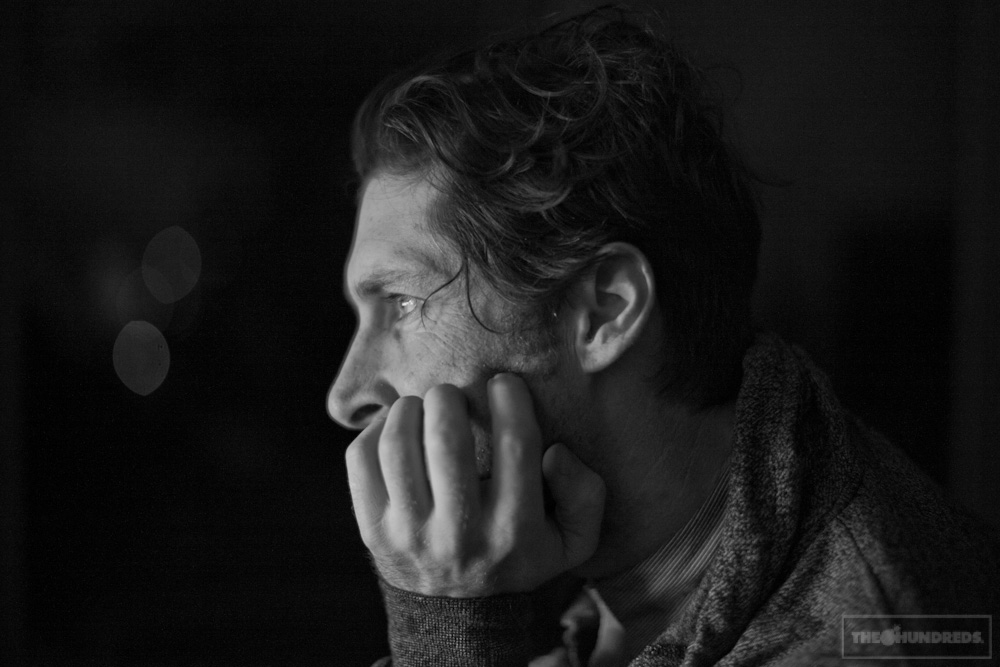 by bobbyhundreds