As you may already know, Chi Mcbride (Pushing Daisies, Boston Public, Gone in 60 Seconds) is a ginormous sneakerhead (literally, figuratively), but he's also quite politically versed. He broke it down for us yesterday afternoon, his thoughts on the new president, universal healthcare, and the government's involvement in our choices. And it may not be what you think.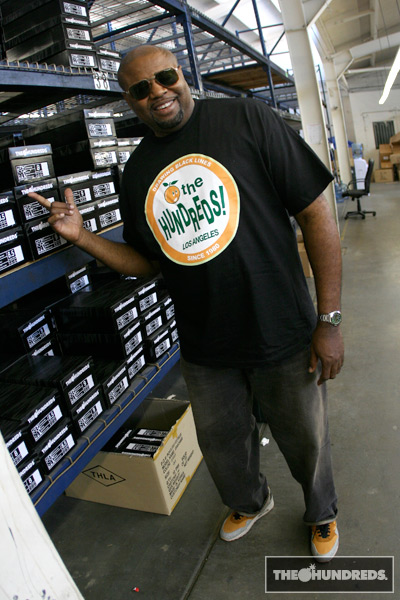 As you can tell from the photo above, The Hundreds Footware's Johnson Mids are starting to fly. Here's the setup at The Hundreds Los Angeles on Rosewood Ave.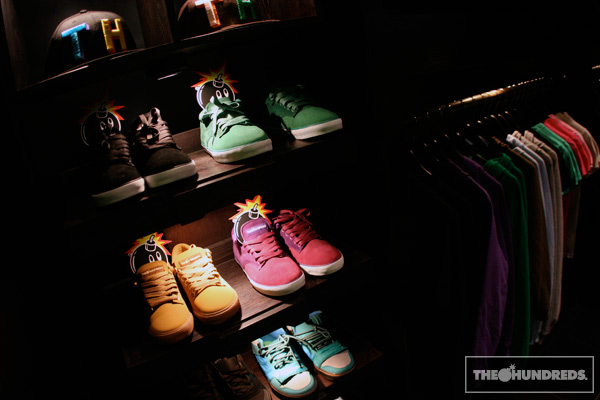 Pillows.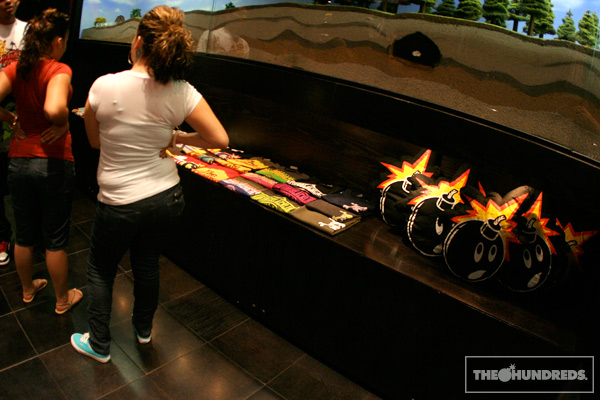 Speaking of THLA, our bathroom's starting to look like the inside of the Gilman. Well, not quite.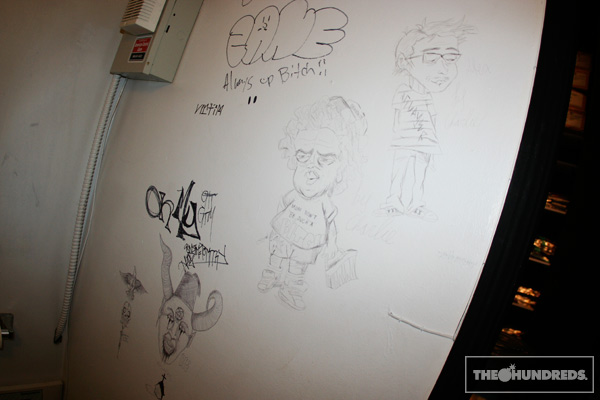 The Devil made Alex do it.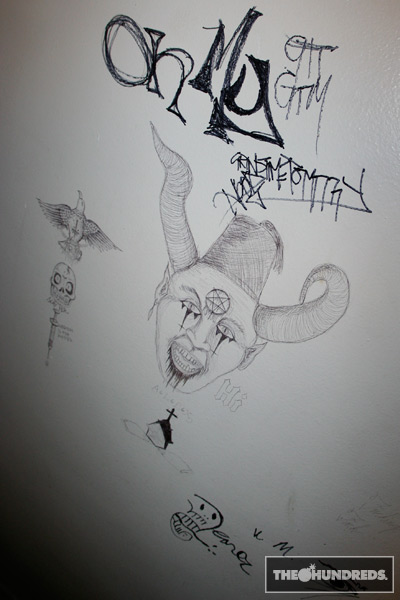 Believe it or not, the guy who drew this didn't even know who Ben was, nor had he ever seen him before.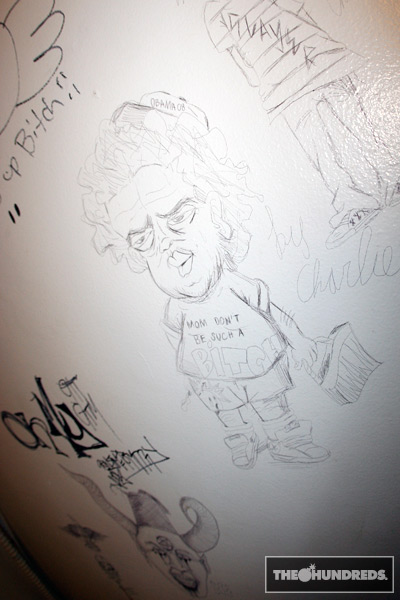 Diamond Supply Co. Nick's flossin' the samples. Flannel. Check. Fitted. Check check.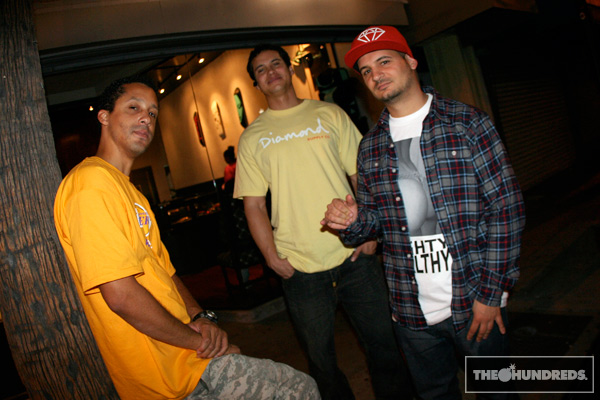 Danille just keeps truckin'. Here're some added embellishments since you last saw her in the "Everyone Knows Us" music video. And I thought Carter was bad.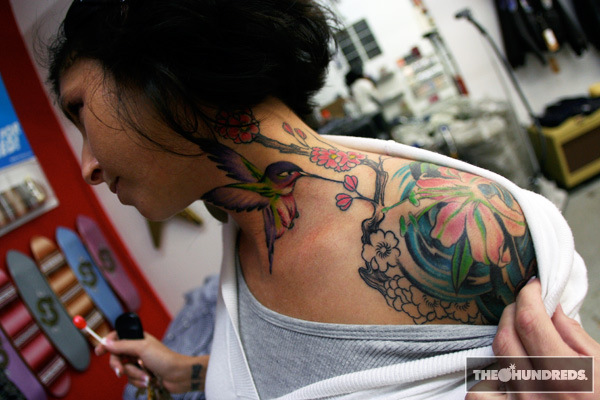 by bobbyhundreds