The idea of a genuine Streetwear brand to us – back when we started – was one that was limited, exclusive, and rare.  So we wanted to stave off selling The Hundreds to any chain or mass-distribution stores for as long as we could.  We pulled it off for a few years.  At the time, there were about 50 proper "Streetwear" boutiques worldwide and we knocked 'em down one by one. Outside of our own e-commerce, it was just Digital Gravel.  Our brand was cool and special, hard to find (almost impossible, actually)- exactly what we were going for.
A few years later, I was visiting my parents out in Riverside, a suburban pocket an hour inland from Los Angeles.  I'd grown up in this town, where everything was brown: the air, the dirt, the people.  When I started skateboarding in 7th grade, there was only one skate shop in the area called Rebel with a few t-shirt racks and dusty decks on the wall.  Then a store called Color Crazy (eventually C&C) opened, but that was about it.  So when that initial wave of Streetwear started hitting in the early '90s – Stussy, Jive, 26 Red, Sjobeck, GAT – there was nowhere else to find this stuff outside of the mall.  A store called Beach Access at the Tyler Mall (now Galleria) stocked Jive, Nordstrom had Stussy, and 40 minutes west, a Pacific Sunwear at the Montclair Plaza was a goldmine.
And so, all this time later, I wanted to sell The Hundreds to my 'hood.  My community.  But where?
I visited Active in the Riverside Plaza, and one of the staff, Graham, approached me.  He was familiar with The Hundreds and asked why we weren't carried in Active yet.  It had crossed our mind on a couple occasions, but again, we thought it served our brand best to be outside of a commercial distro channel.  But Graham was a smart kid, he obviously knew what was up in Streetwear, educated and cultured on it all.  In fact, a couple years later, he'd leave Active to start his own brand called Us Versus Them.  And I wanted someone like Graham as my customer.  After I left the shop, I started thinking about my own history and how even I wouldn't have had access to The Hundreds growing up in Riverside.
That not only seemed a little unfair and arrogant, but stupid.  Some of the most impactful tastemakers, innovators, cultural leaders, skateboarders, artists, and musicians come from small towns, not the big city.  In fact, our Sales Director (and third musketeer) Scotty iLL started off his career at the Active in Valencia.  So it only made sense.
Let's open Active.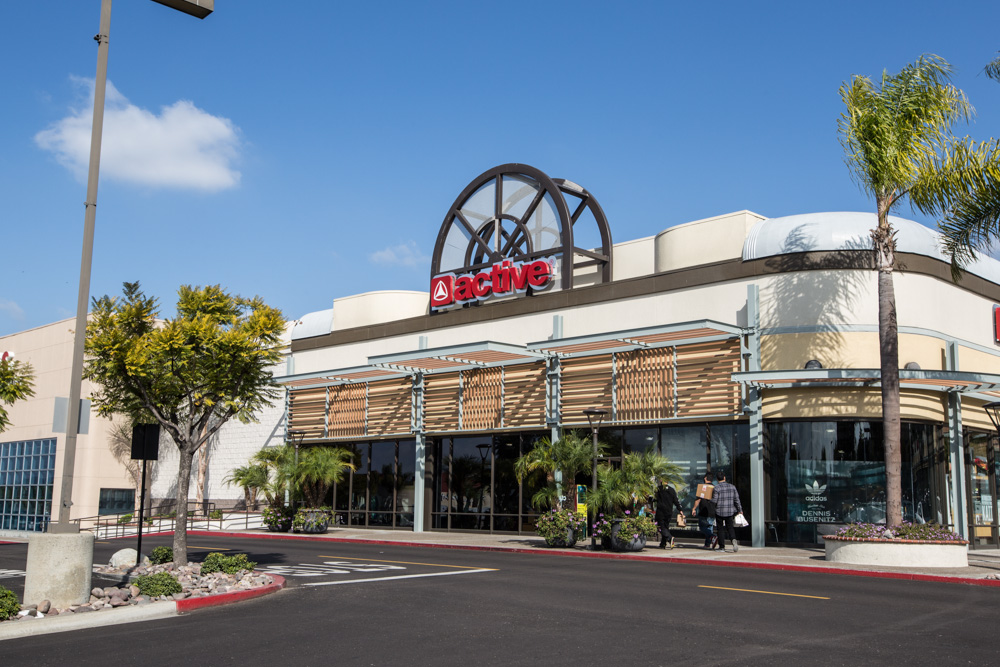 That was years ago and since that time, The Hundreds has obviously evolved.  We obviously don't sell to the same 50 doors anymore, but we maintain our "special" factor by releasing limited product through our 4 flagship stores and through partnerships with our stockists.  And Active has grown and changed as well, pioneering the diverse Streetwear selection that is now commonplace in skate-oriented doors, and setting the tone for what a lot of the bigger mall chains are just now catching wind of.
This past week, Ben, Scotty, myself and our Marketing Director Albie, paid unannounced visits to ten of our Active accounts across the Southland with boxes of donuts or In-N-Out or coffee.  The goal was to not only cement our longstanding relationship with this retail partner, but to make a personal connection with the shop staff, who are ultimately the face of our brand to the end-consumer.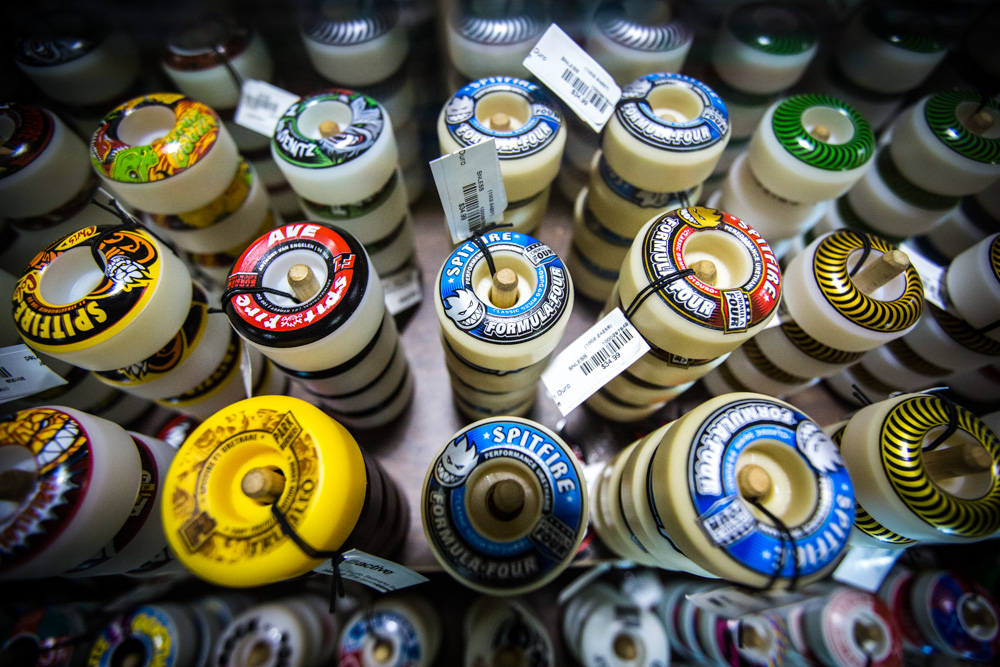 A longtime sneakerhead feeding grounds, the skate/snow/street retailer recently stunned the action sports community by dropping Nike from their shelves beginning 2014. The move was intended to question the Swoosh's dedication to skateboarding as a culture and lifestyle, confront it's mass commercialization, and maybe most importantly, bolster the platform for authentic skate shoe companies and indie brands like ours who have been eclipsed by the corporate giant over the past several years.
Obviously it was a controversial decision, one that goes against the grain, incites discussion, and makes kids think.  No one knows if this will prove the right decision in the end, but from a PR and internal company morale angle alone, I feel it was brilliant.  And necessary.  It's moves like these that keep the Active brand exciting and progressive.  And that's what Skateboarding is all about, right?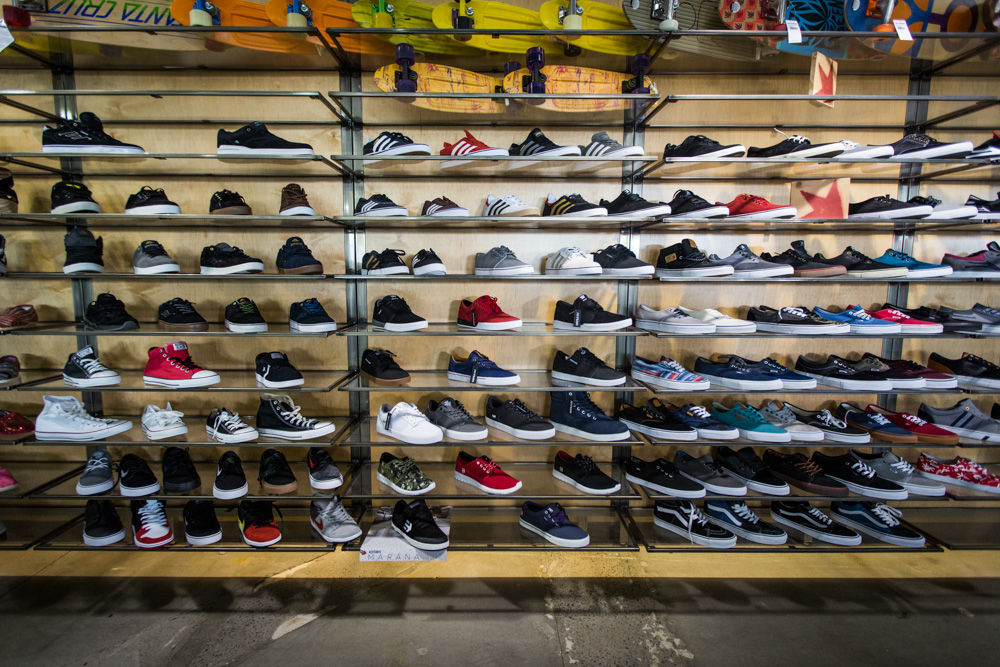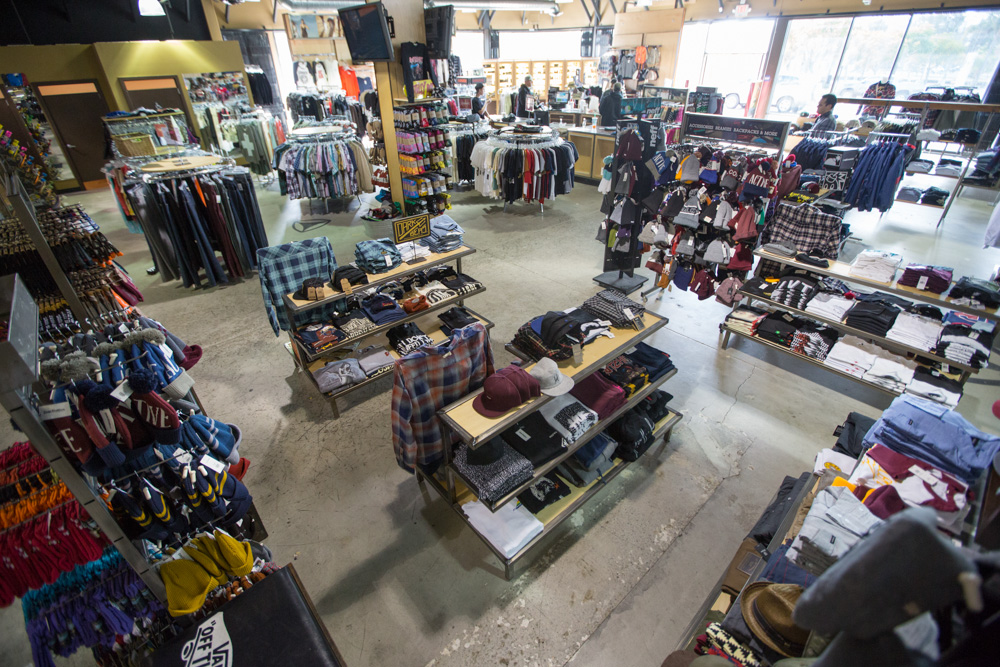 The first Active we visited was Active Escondido, and this was the morning staff (with some Active Temecula in there):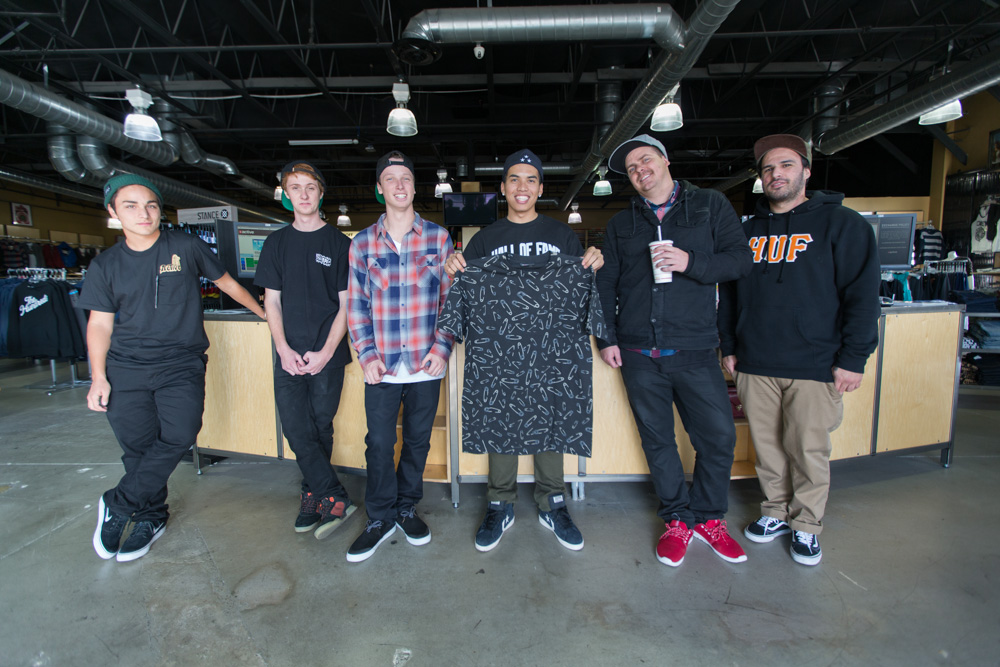 Next, we headed down to San Diego to check on Active Mission Valley: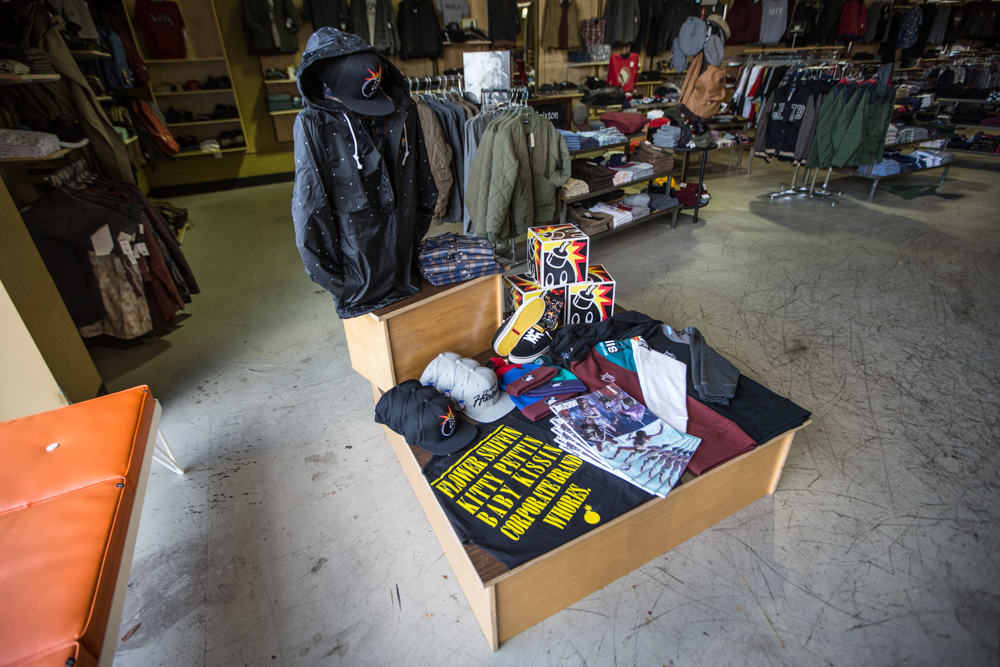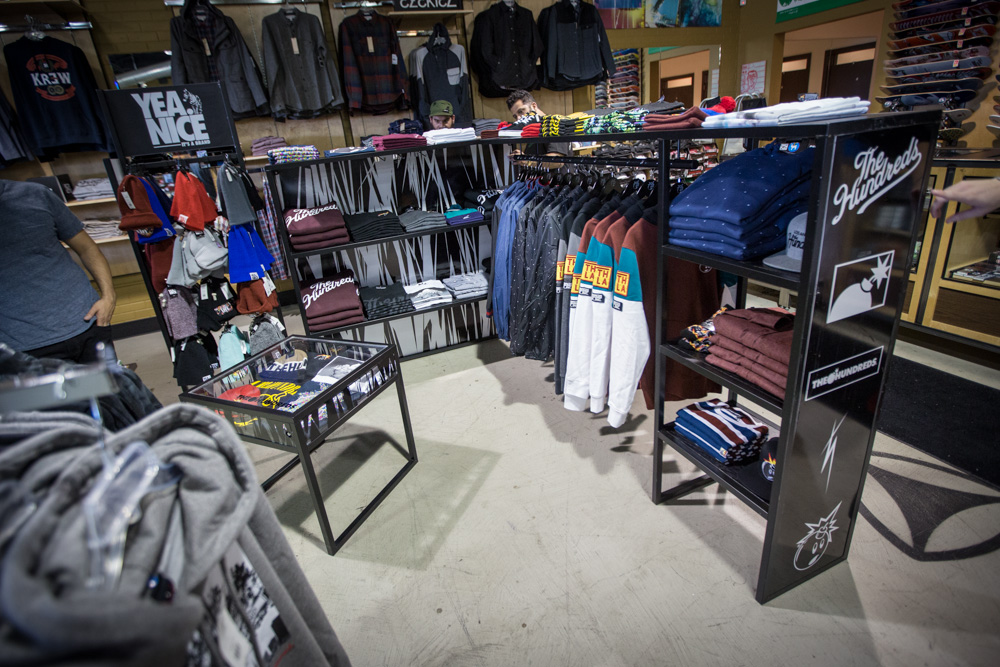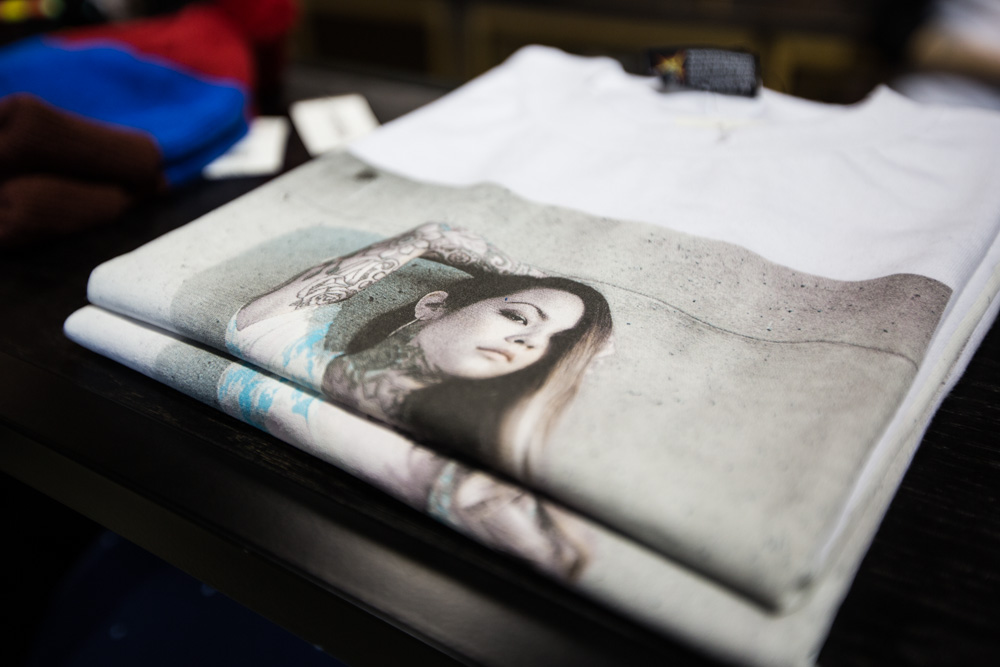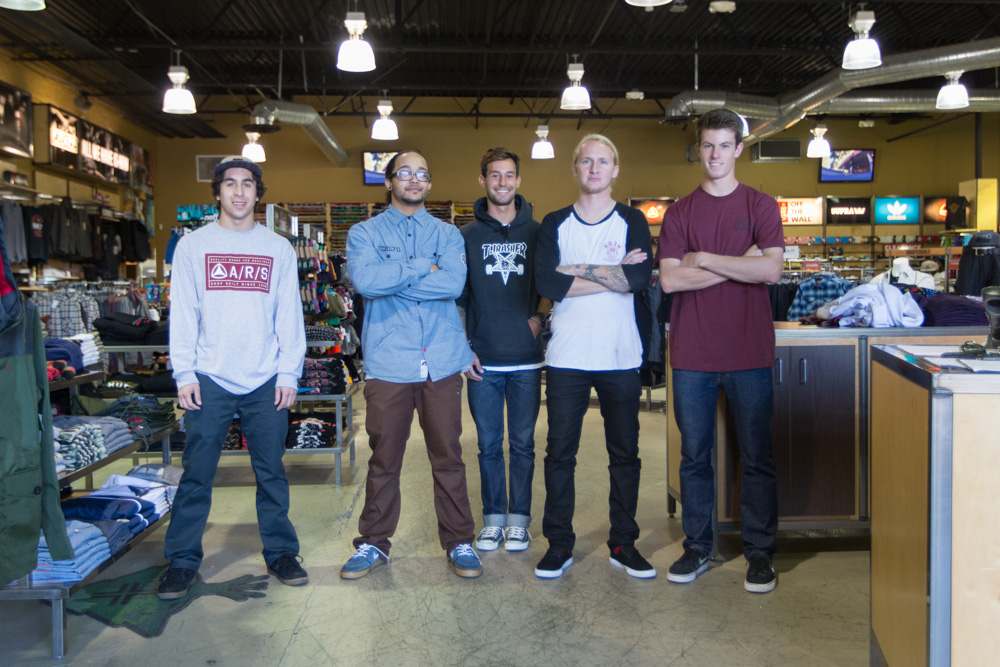 (Doesn't Active have the best socks program?)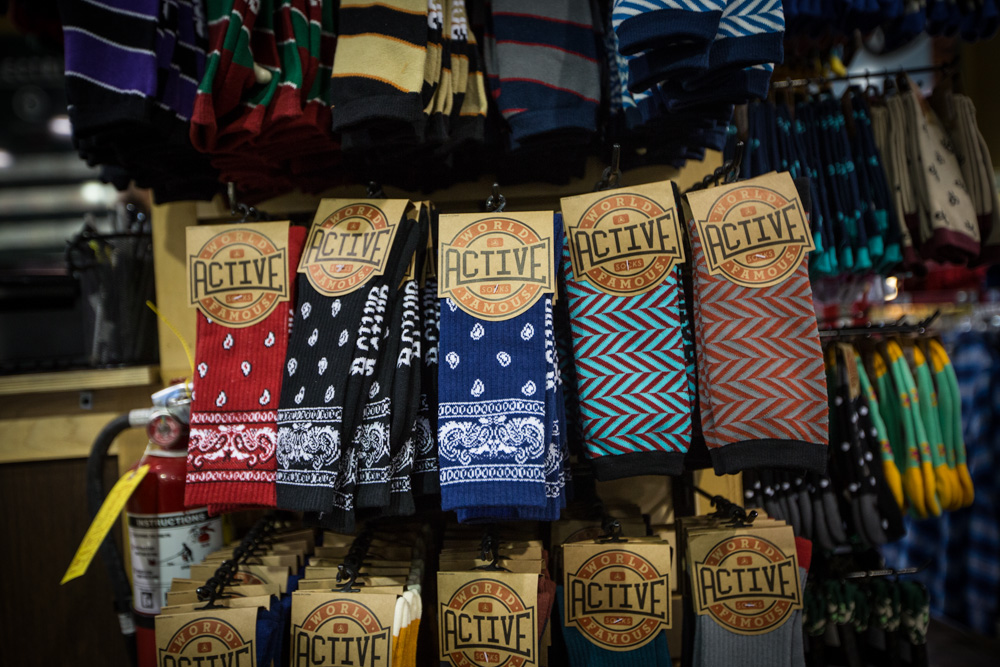 We had heard so much about the Active Temecula store that we added it to our list: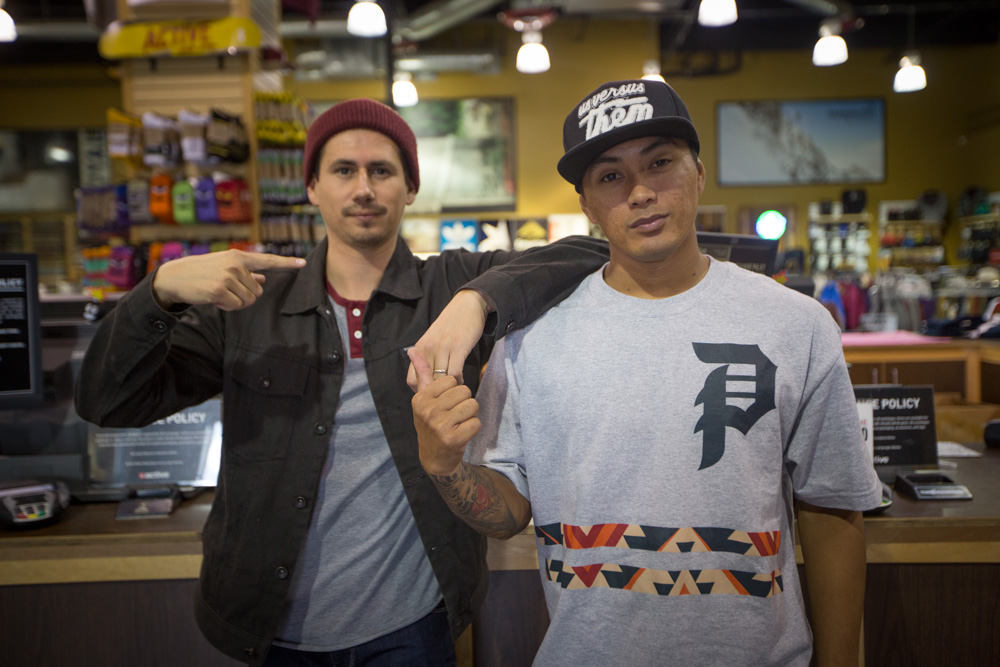 Back to square one: Active Riverside: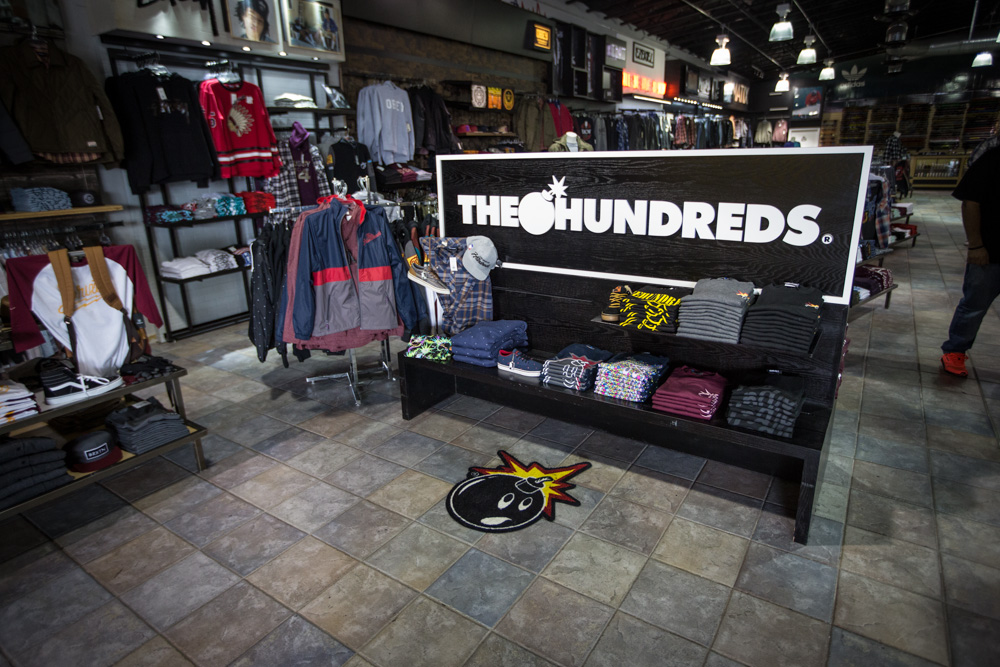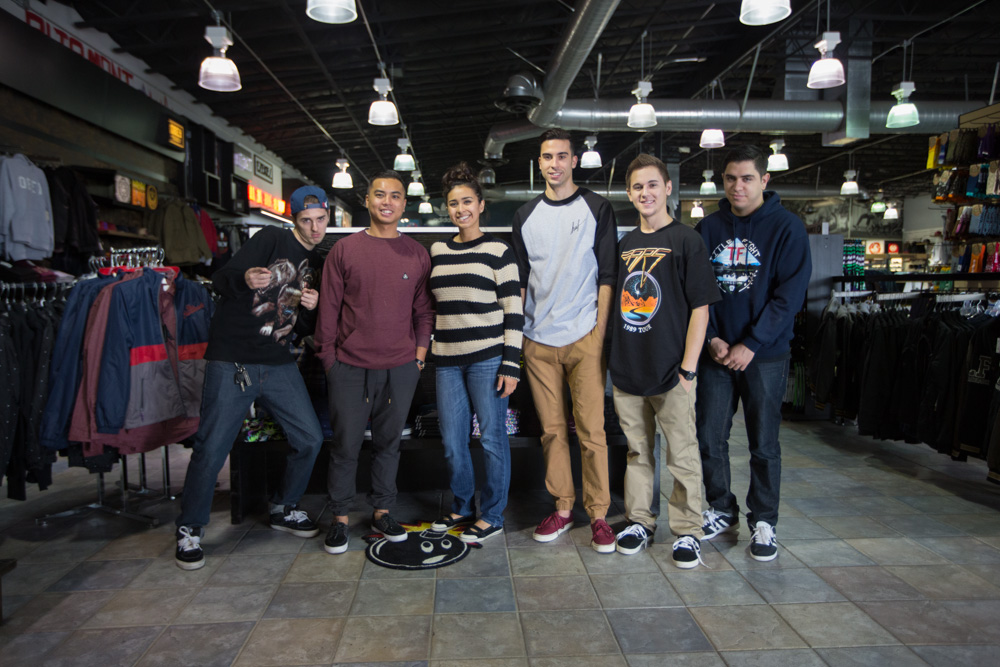 Active Chino: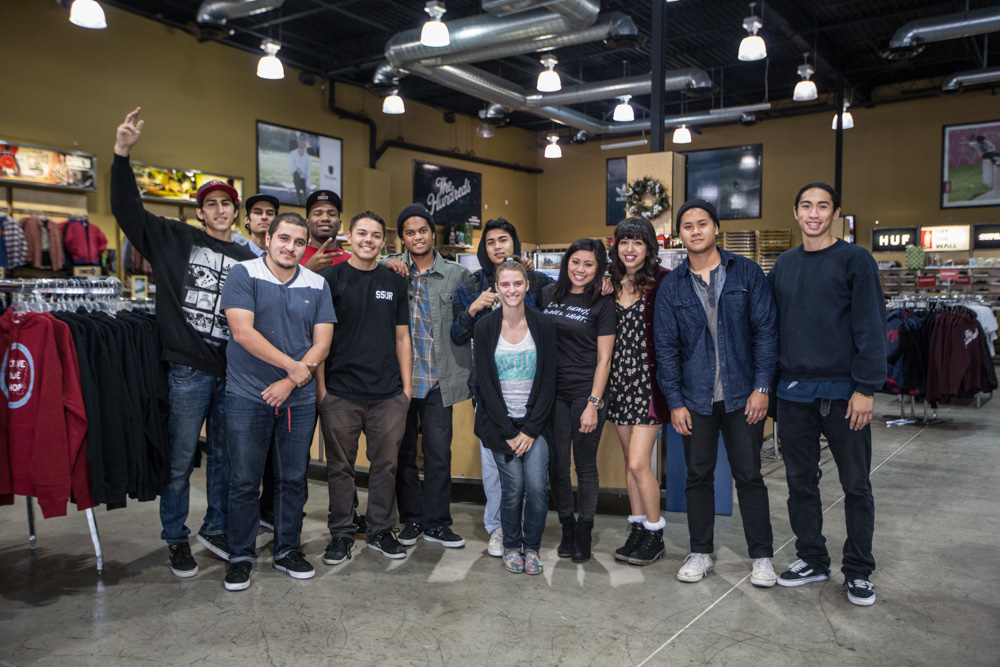 This is Active Rancho Cucamonga: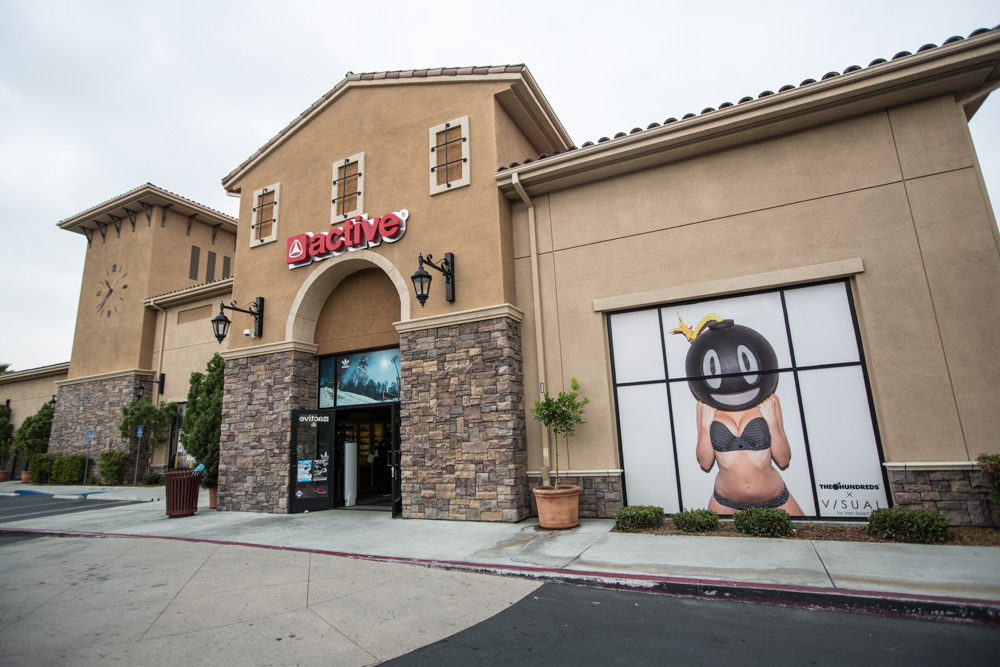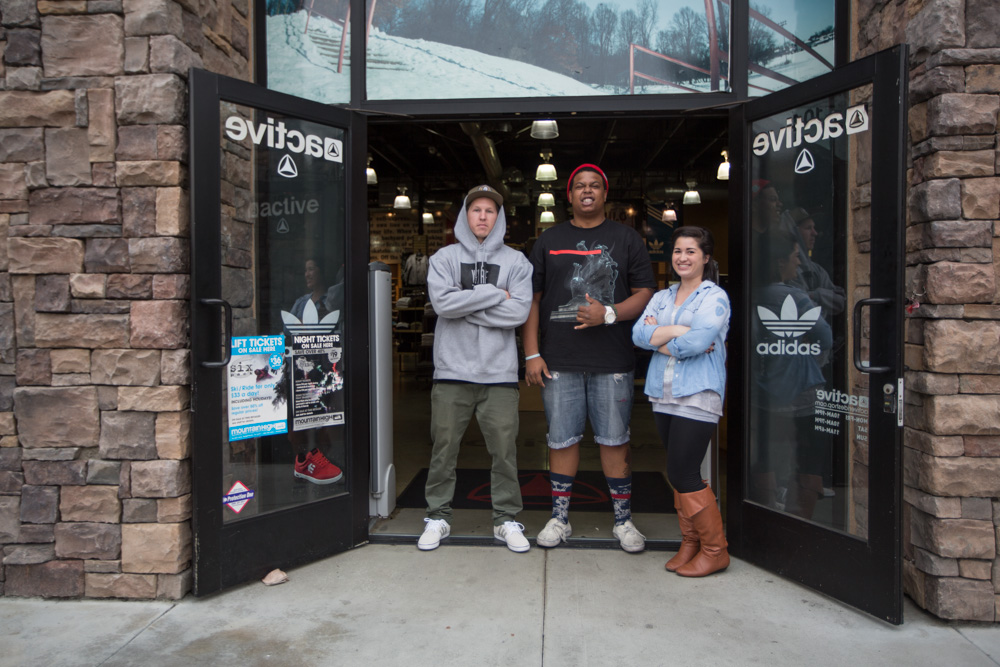 Active Valencia: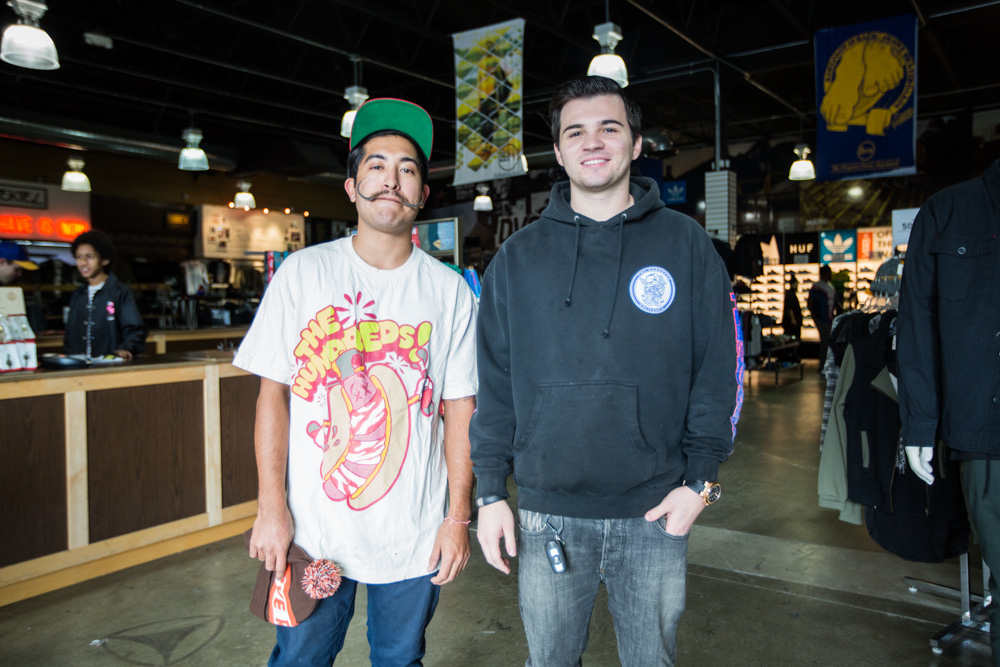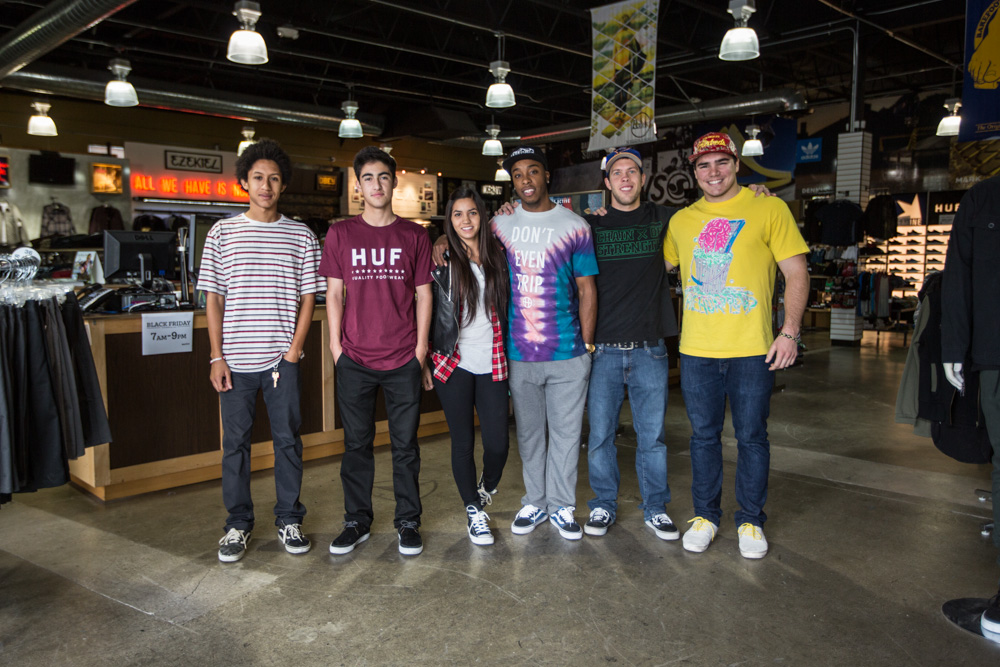 Active Burbank: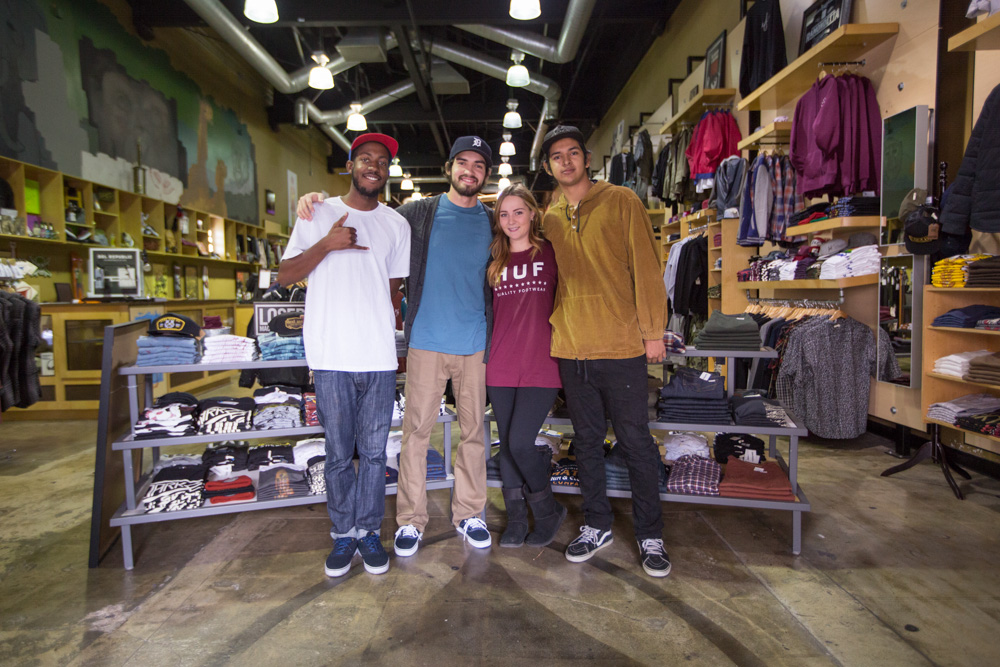 and maybe my favorite of them all, the new Active Pasadena pop-up shop.  And why's it my fave?
Because it feels like a core, independent, underground, off-the-radar boutique, of course.