Lately, one of the most frequent questions I've been asked, whether in interviews or by TH fans, is what is my favorite project that I've ever worked on. I know for Ben or Scotty or others in the company, the answers vary. But to date, I'd have to say it's the Forum x The Hundreds snowboard set, and Special Blend x The Hundreds outerwear…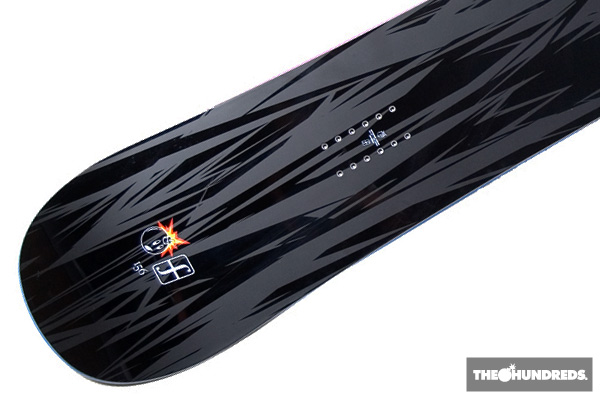 ..Partially for sentimental reasons, partially because of the cohesiveness by which the collaboration came together on the concept/design end.
I spent the majority of my life's winters on Big Bear mountain, careening back and forth from Bear's Outlaw to Snow Summit's original Westridge snowboard parks, (and even Green Valley!) where Forum and Special Blend have always been key players in the snow game. When they approached us to work on a collaboration, I immediately knew that I wanted to incorporate that nostalgic tip-of-the-hat to snowboarding's mid-90s glory years.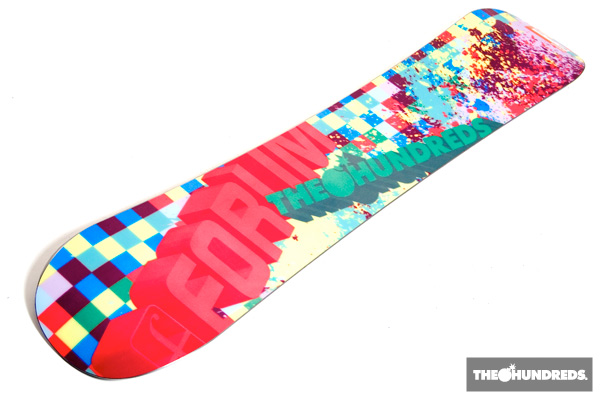 The art concept was for that historical snowboard aesthetic to collide with the more minimal, pattern-driven designwork of today. I was there at Snow Summit the first time that snowboarders outnumbered skiers on a season-opening day, when a 10-year-old Shaun White was launching off Wiseman's in a helmet, when bluntslides on rails was a bizarre idea. And those were the years that a street-skate mentality was seeping into the snowboard circuit. That translated into graffiti-oriented, colorful snowboard graphics with spray-paint splatters and 3-D drippy lettering.
For the boards' bottoms, I wanted to carry over that style but mash it up with the more familiar repeating graphic treatments you might see in today's trends. The result is an explosion of color that falls in place succinctly. The top surface relates more with our general branding, a sleek monochromatic black with minimal logo hits and a clear JAGS all-over-print overlay.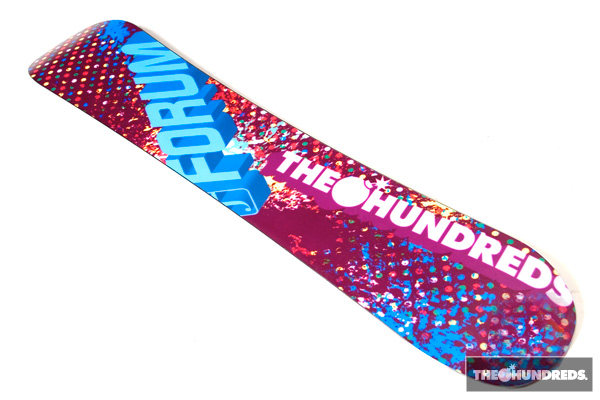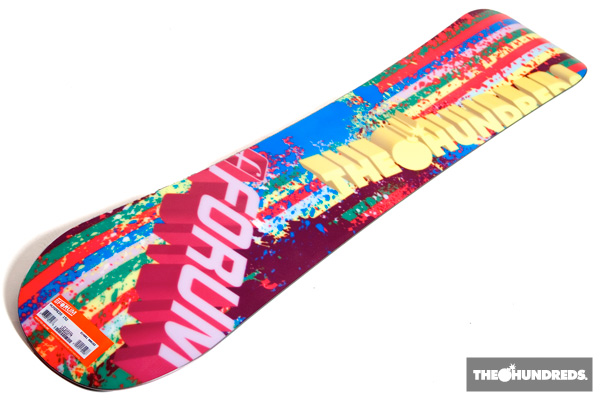 And when it came to the Special Blend outerwear, The Hundreds' signature bright/dark contrast transferred over from the snowboard designs. The black colorway is trimmed with a fur-lined hood and alternating pop colors under the pocket flaps and placket. As with the snowboards, a clear JAGS all-over-print overlay on specific panels.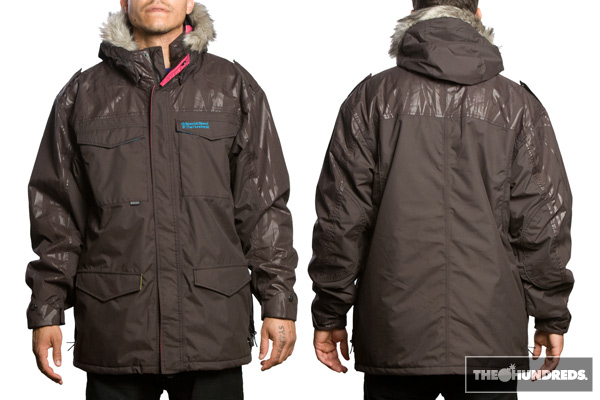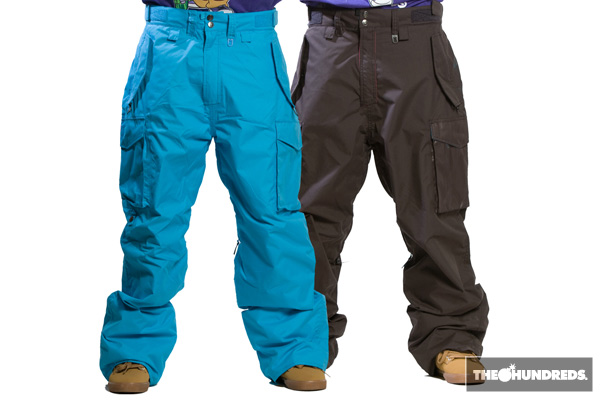 The louder colorway is for that more ostentatious rider on the hill. Trust me, you will get noticed.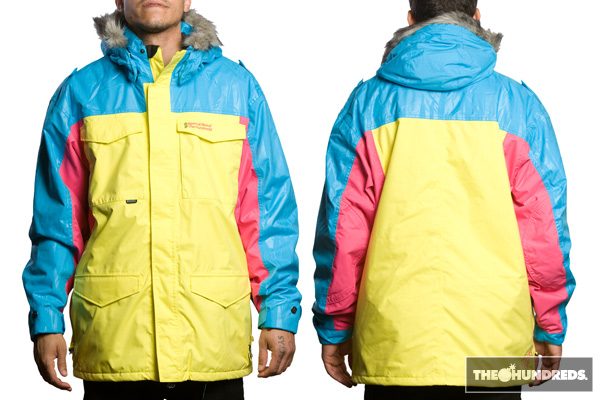 JAGS strike on the back pocket.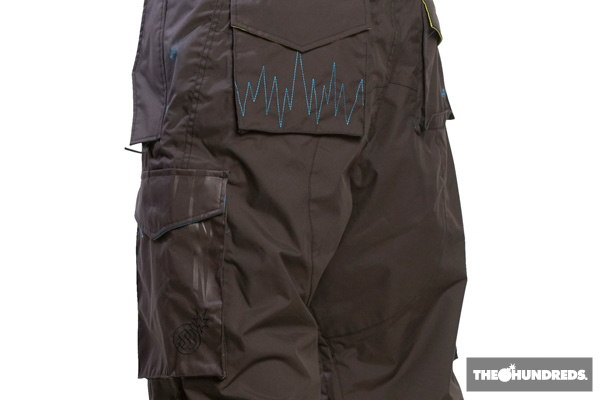 The pixelated motif encapsulates the entire project. The black/grey squares cascade into the rainbow of colors.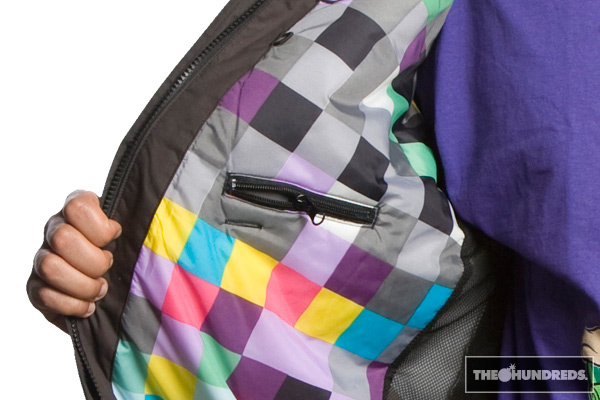 Details, details.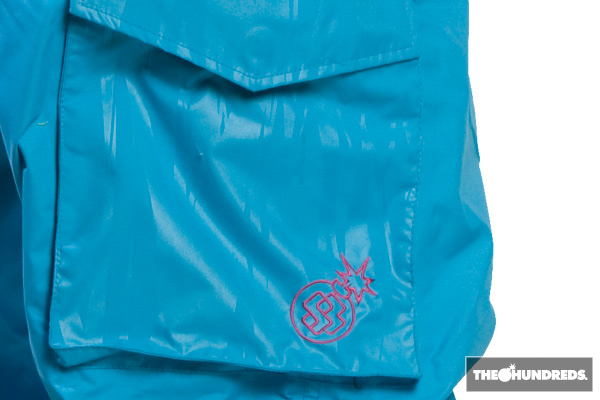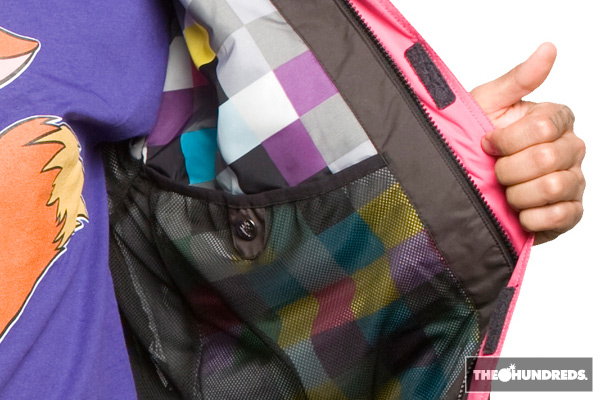 The Hundreds x Forum and The Hundreds x Special Blend drop at both THLA and THSF this Thursday morning.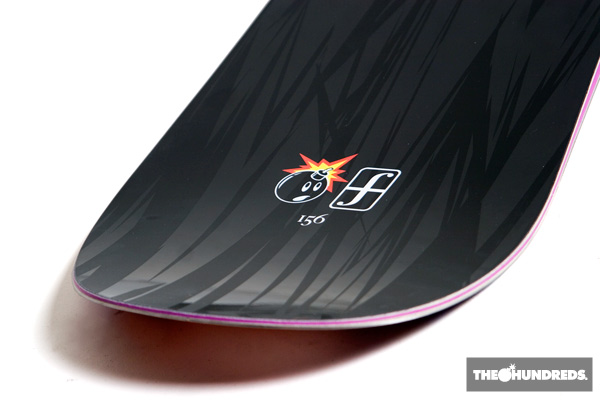 photography by Paul Sun and The Social Trust
by bobbyhundreds