Up until a few years ago, it was just Ben and I, and Scotty here at The Hundreds. And then we got an email from a wily kid named Alex who wanted to be our intern. I'm not sure what it was about that email, but to this day, his was the only one we considered with an internship offer.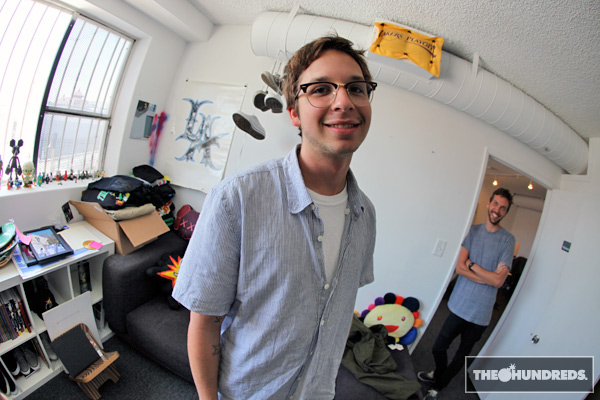 Alex was just 16 years old at the time, he came down to our studio (which is now THLA) dolo and Ben and I drilled him with our Spanish Inquisition. He didn't flinch, explaining to us how his favorite line was Number (N)ine and who he admired in the fashion realm, and what constructive changes he could bring to The Hundreds, like getting rid of Ben and I. It took us 8 minutes to figure out that this kid was smarter than the two of us combined and we'd be stupid not to hire him on the spot. To prove we weren't stupid, we hired him on the spot.
Over the years, Alex did everything at The Hundreds, from packing orders to working the shop to drawing Satanic imagery all over our bathroom walls, and if anyone has seen this brand evolve into what it is today, it's Alex the Super Intern.
Goodbye Alex! He's off to New York now, to embark on his next stage in life. For his sake, hopefully one that doesn't involve so many rainbow sneakers.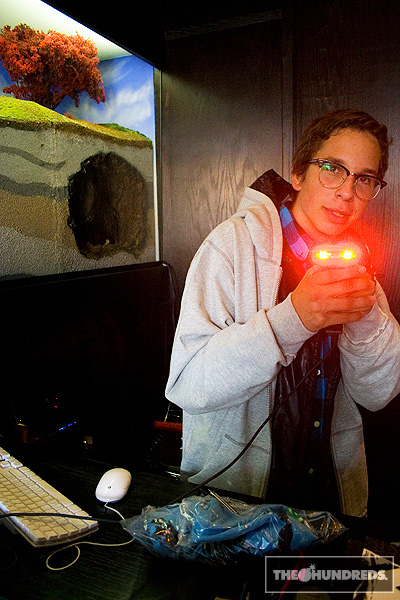 You can read Alex's old Staff Interview HERE.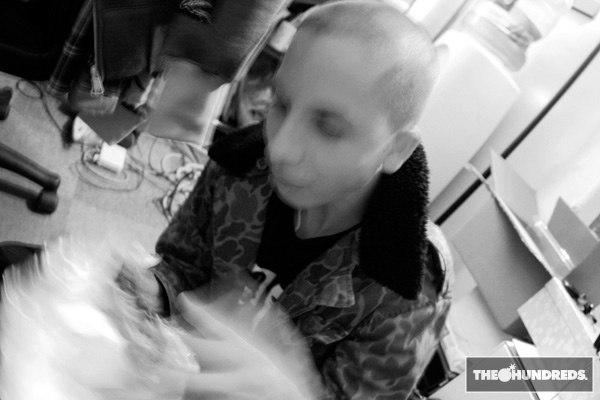 Alex creeping Aska out at last year's block party.
With Jon, Brent, and Tyler at THLA before it became THLA.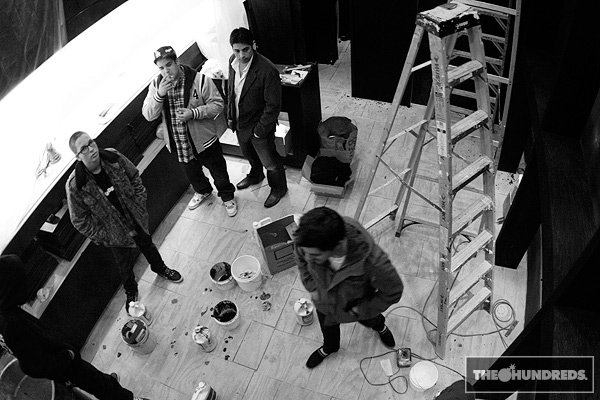 I think this might be my first photograph of The Kid.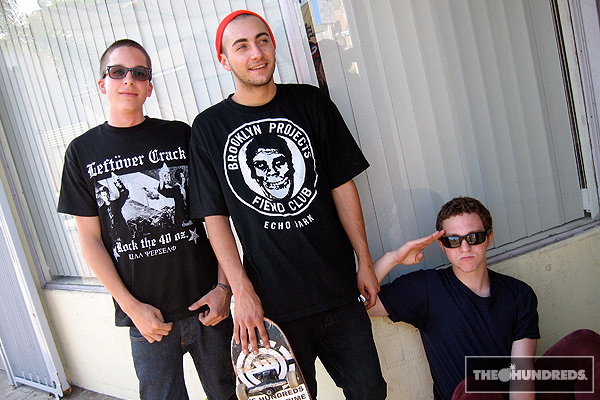 I shot this for a Magic Trade Show poster. With all the teals and purples in the outfit, Alex was stoked I flipped this look to Black/White.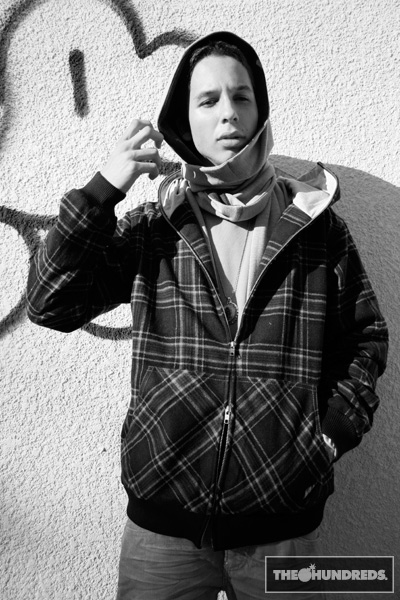 Even back then, Yasi kept it concealed.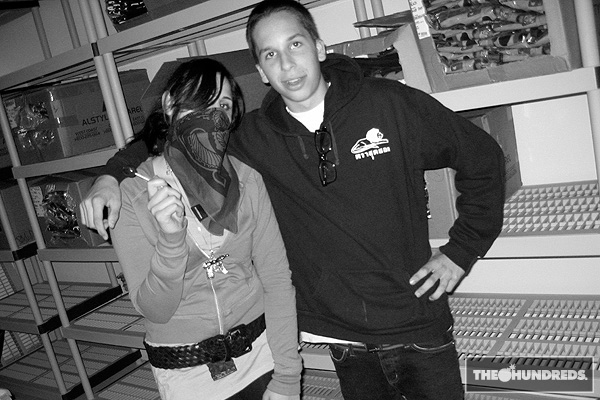 Again, for another photo shoot. Alex hated posing for our photo shoots, but we couldn't afford or find any models, so crew had to do. He also despised wearing hats, so I took advantage of this moment while I had the chance.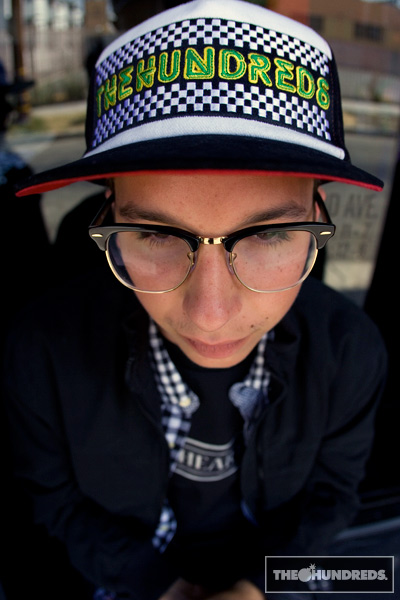 Chillin' at Reserve.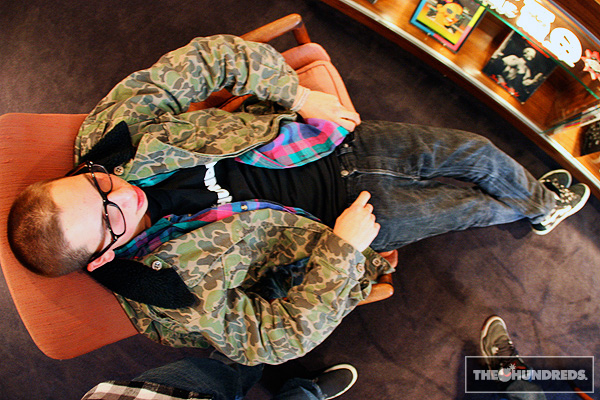 Back-in-the-day, popping buttons with Abby.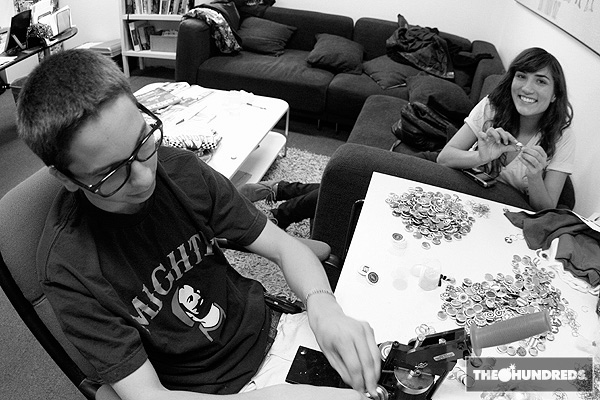 And just some of Alex's Greatest Youtube Hits:
by bobbyhundreds