Caught a late afternoon sodapop with Pixie over at Swingers. Her vegan cookies are the best and totally made up for my Diddy Riese fail.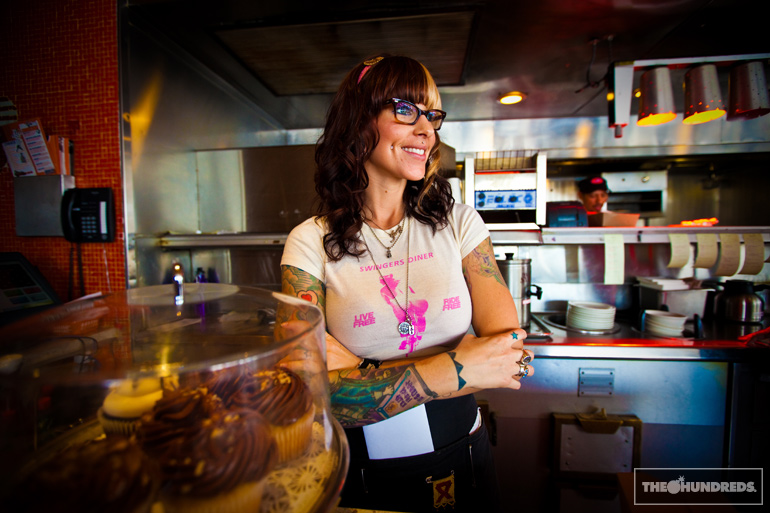 Have you guys been keeping up with HBO's How to Make it in America? If so, you'll understand when I say I FOUND WILFREDO GOMEZ! Otherwise known as our friend Javier Nunez, and yup, just like Sunday night's episode, spotted him as usual in front of Supreme. So anyways, follow the show this season as they chronicle the mysterious legend of Javs' fictional character Wilfredo.
And in the meantime, follow Javier/Wilfredo on Twitter, and watch the behind-the-scenes doc on New York's most enigmatic skateboarder HERE. C'mon they pulled interviews with the Gonz and Heath Kirchart, the least you can do is dedicate some minutes to it.
One last thing: Deadline represent.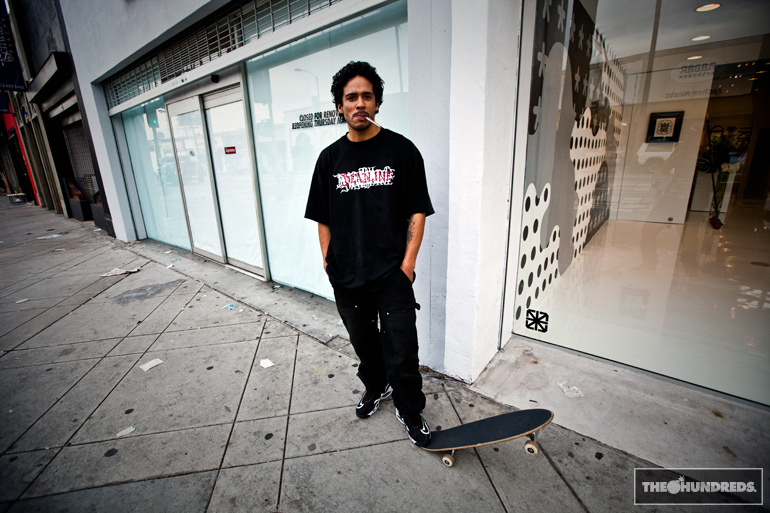 Hey that's Chris Kennedy and Amanda Blank in front of The Hundreds. Amanda is taking a break from touring to lay down some recording here in LA. She has the best stories from Australia, actually she just has the best stories period. Good thing she holds the microphone.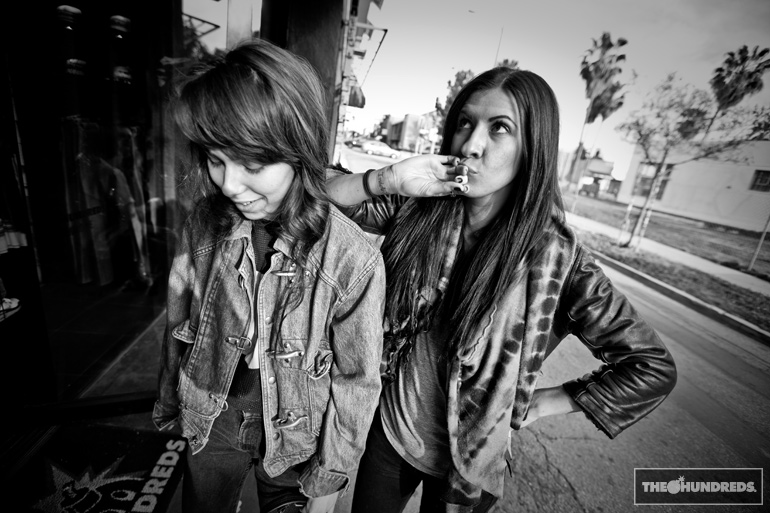 Julian eats pavement in front of the girls. Rosewood!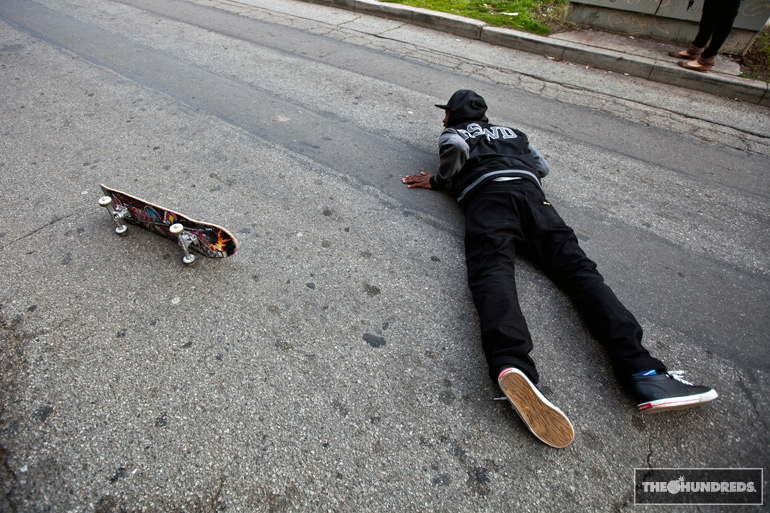 by bobbyhundreds