The red "Side Adam Bomb" New Era had a short-lived run on Rosewood this morning, clocking its lifespan at just under 2 hours. The Side Adam shirts are nearly sold out as well, so get down there soon if you're fiending.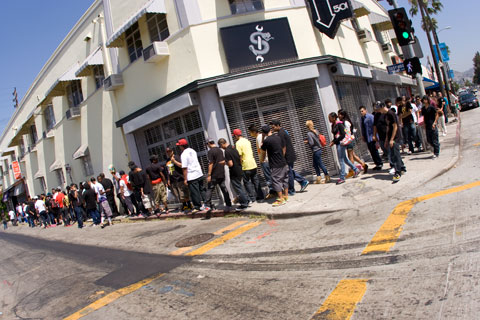 This man tried to sell me his drawls. And boy are they comfortable.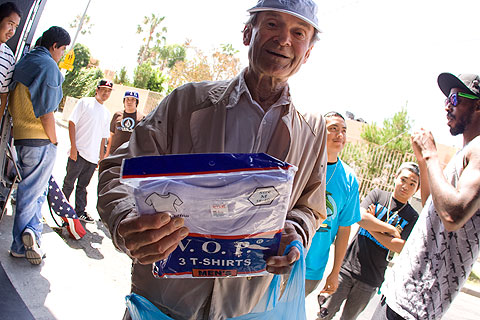 King James holds down the fort, and our new Fuct collab which dropped today.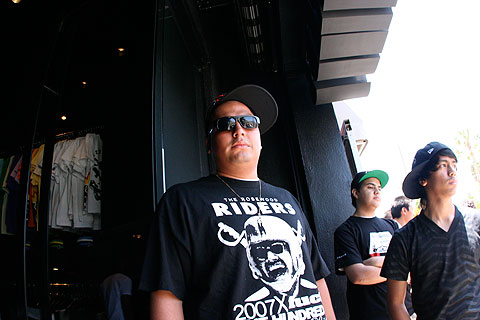 Marlon and Hawaiian ohana.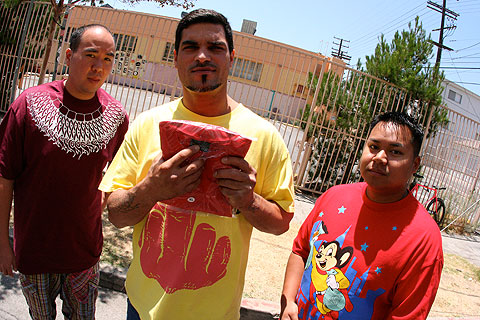 This dude skipped school to be here today. And to prove it, he actually wore his school uniform.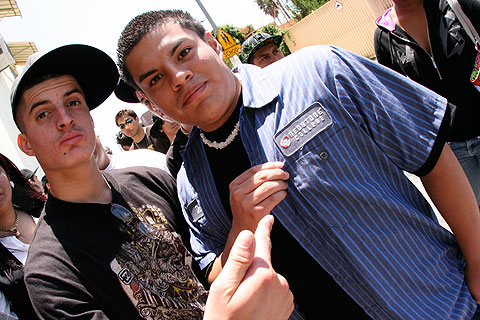 Everyone wants the Evan O'Dorney button. Goin' for $400 on Ebay.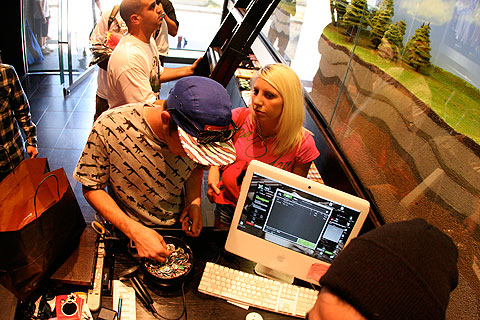 I might as well just start a collection of these photos.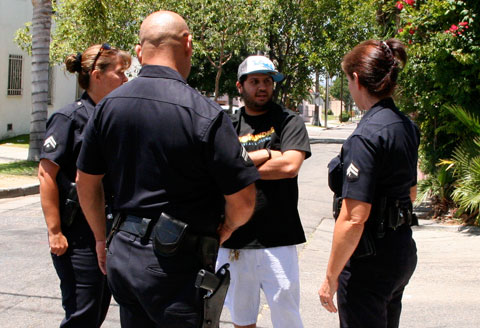 by bobbyhundreds