Late afternoon at Tofer's.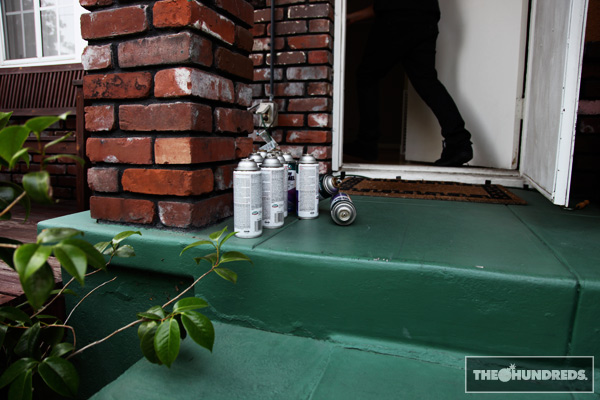 The welcoming committee.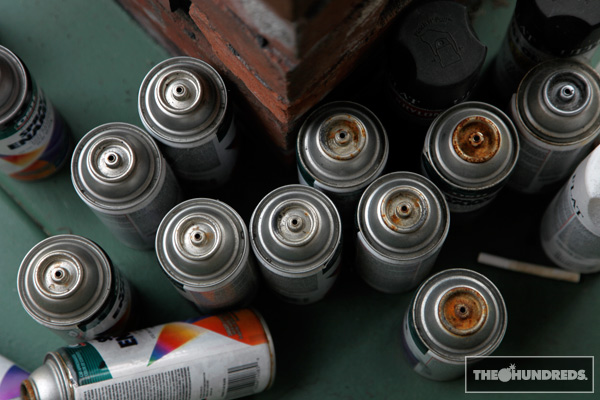 Tofer's crib is riddled with original art, not only his own, but from artists like Yoshitomo Nara…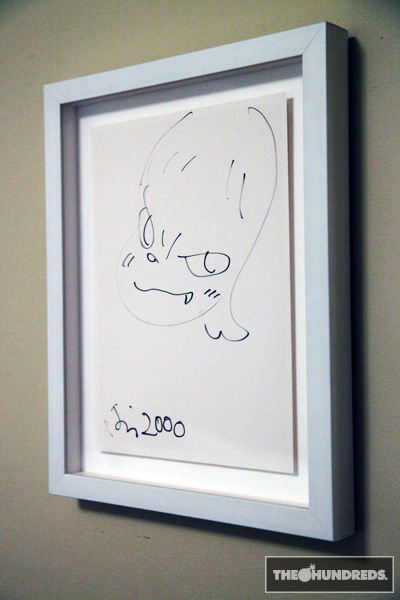 ..to Barry McGee, who drew that sideways face of Tofer.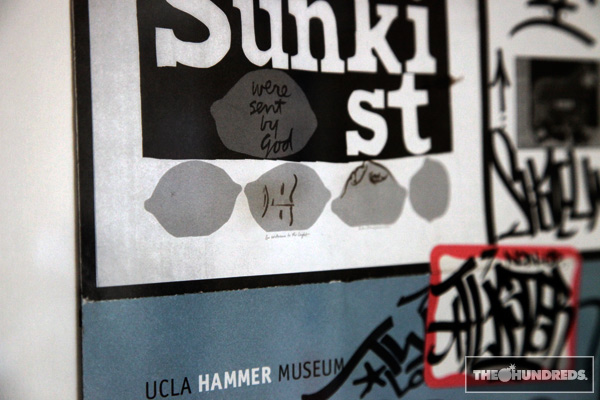 Taking a piss in the bathroom, above the can is Tofer's photo of Ludwig, Kat Von D's hairless.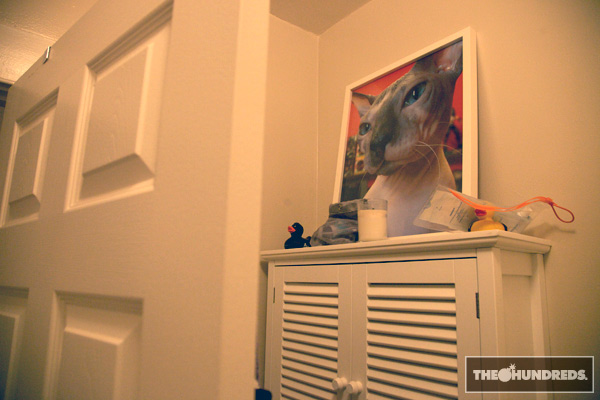 Himself. And his some of his most recent Op Art work.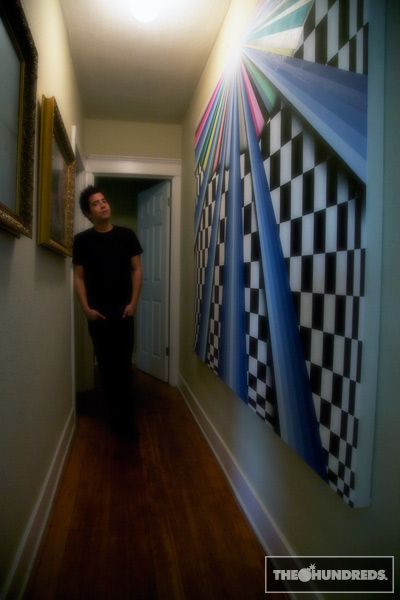 Here're some contributions for FLAUNT Magazine. The originals, and final print layout.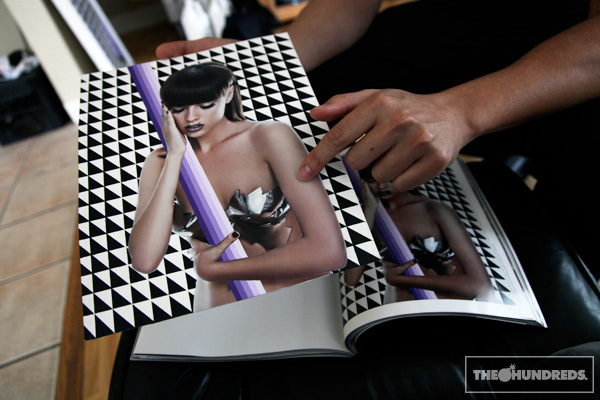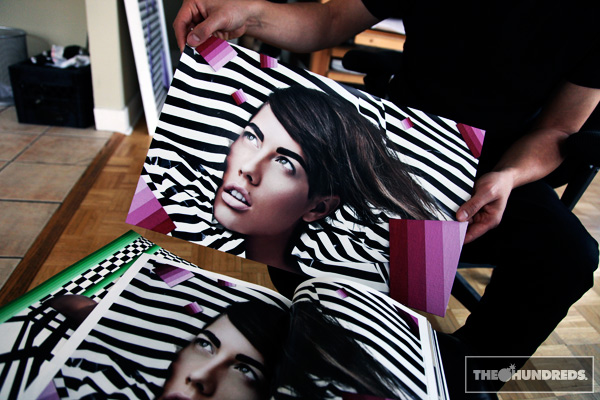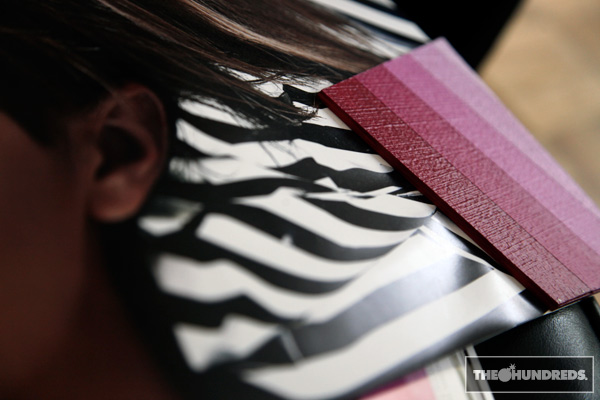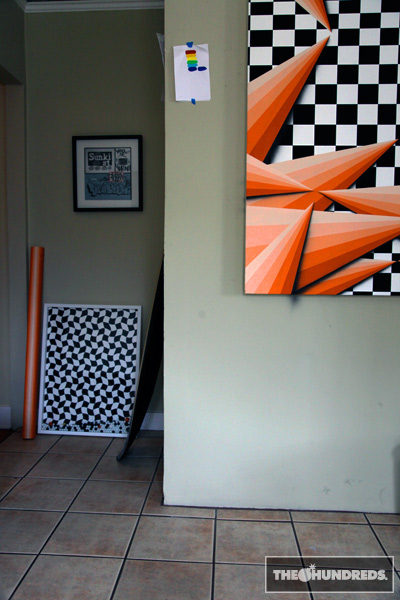 Aside from his op art paintings, photography, and installations, Tofer's also well known for his ubiquitous Eggman character.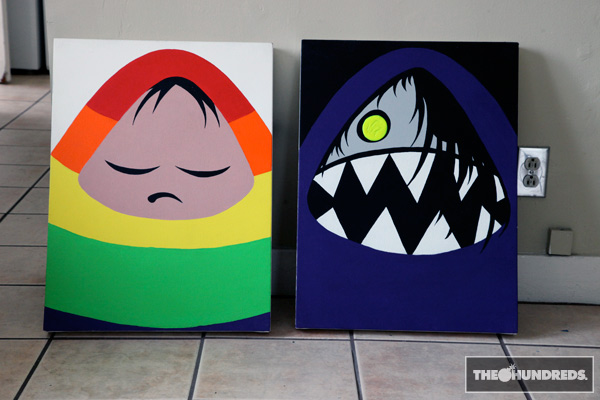 Like all of his art, each one of Tofer's eggmen are painstakingly created, utilizing shaped wood and a deliberate dipping process.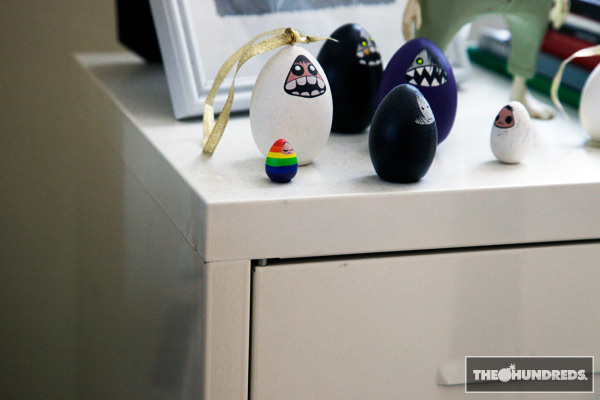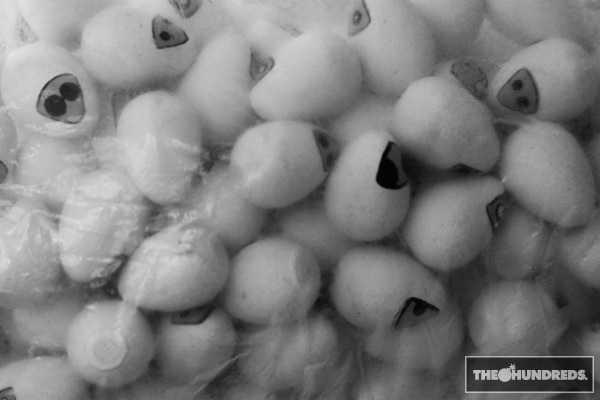 Many of you would be surprised to know that Eggman is an integral fixture at The Hundreds Los Angeles shop, inside Tofer's CORN MOUTH diorama.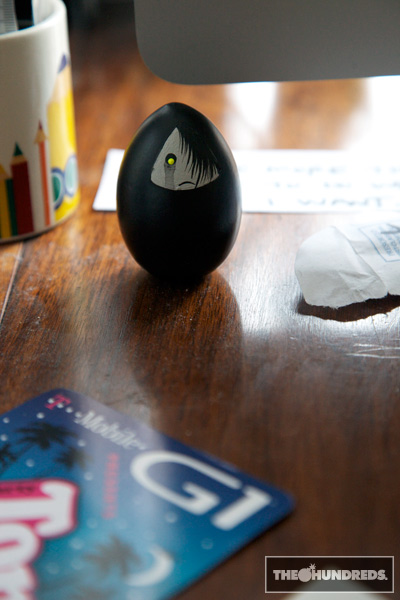 ..as well as this. Limited to 250 pieces, you'll soon have the opportunity to take home your own Eggman pendant by Tofer in collaboration with Han Cholo. This time, Eggman's gone evil, with the red eyes, black-matte face, and gun-metal black finish. Stay tuned for more info..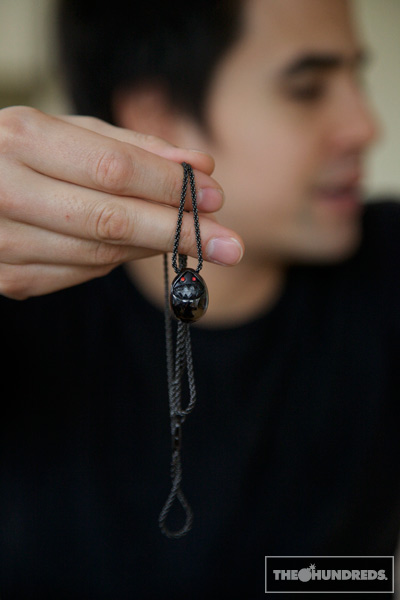 Time's also running out for you to catch Tofer's current show, DOUBLE DIP, which runs a few more days at the CERASOLI Gallery in Culver City.
by bobbyhundreds