Lights. Camera…
and plenty of Action….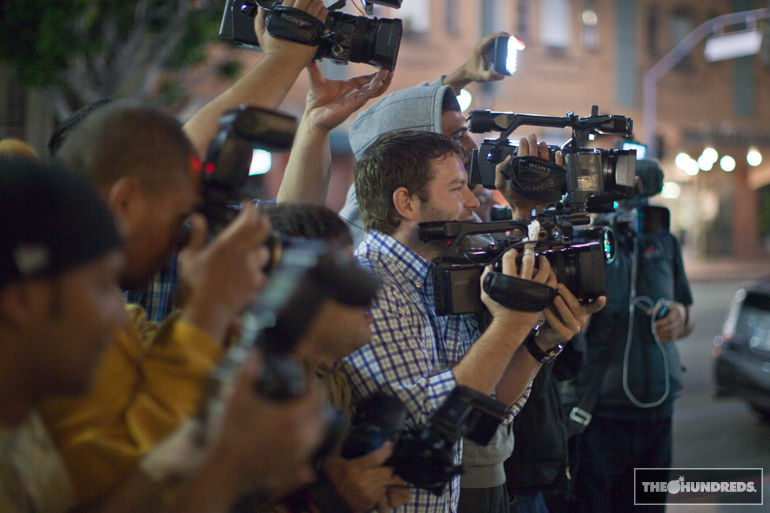 …let's rewind it a few hours earlier into the night. I'm visitingMichelle Bombshell (middle) in her hotel room at the W, with her friends Lindsay and Simona. We're listening to "Teach Me How to Dougie," I swear Michelle's the best DJ.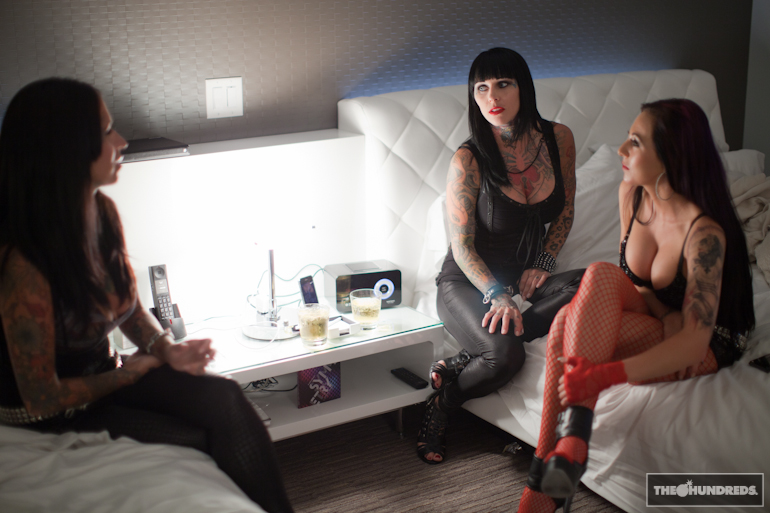 And the horseplay is already under way.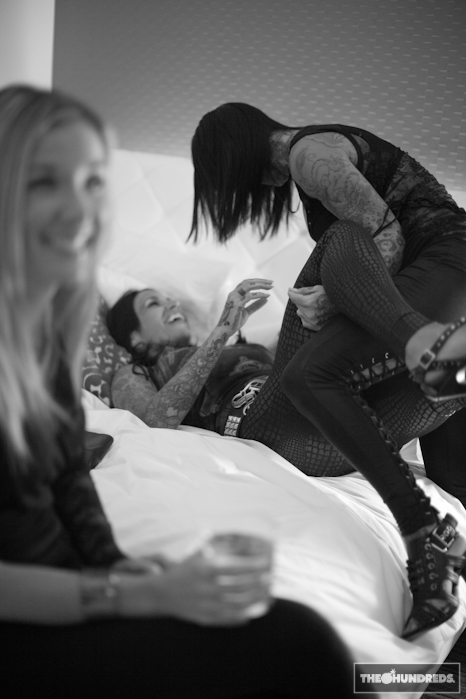 Violet stops by as well. She just wrapped up an interesting day on TMZ's frontpage.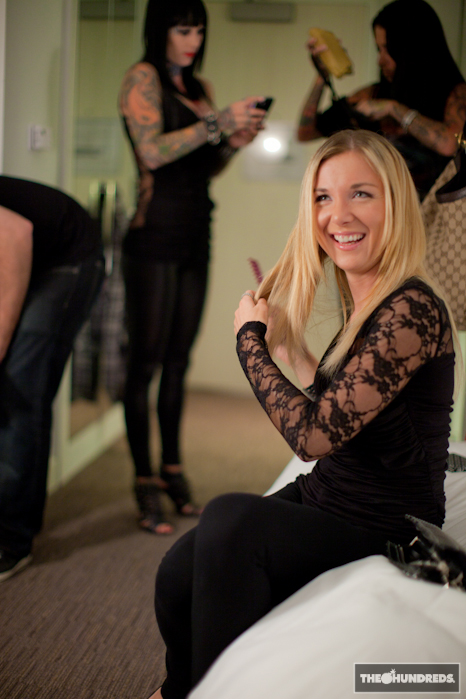 Sex and the City : The Next Generation.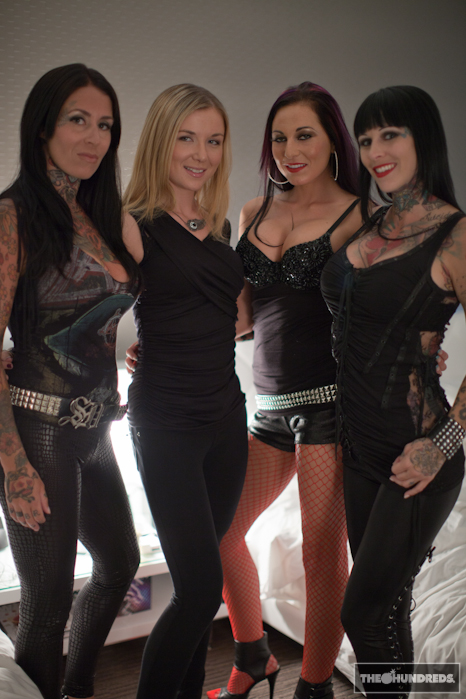 One last sip before we head out.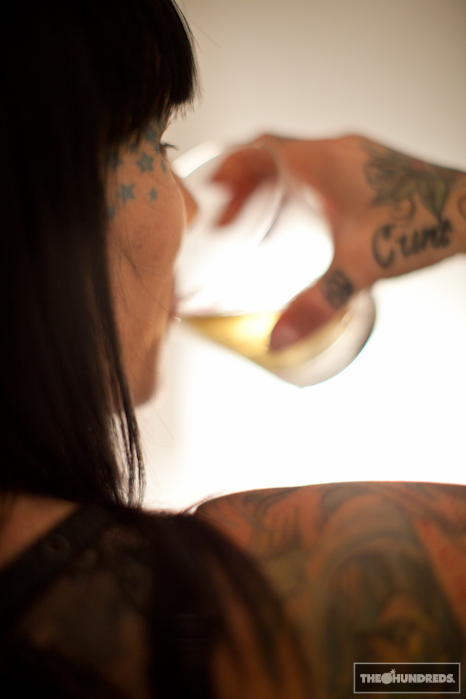 Sunday best.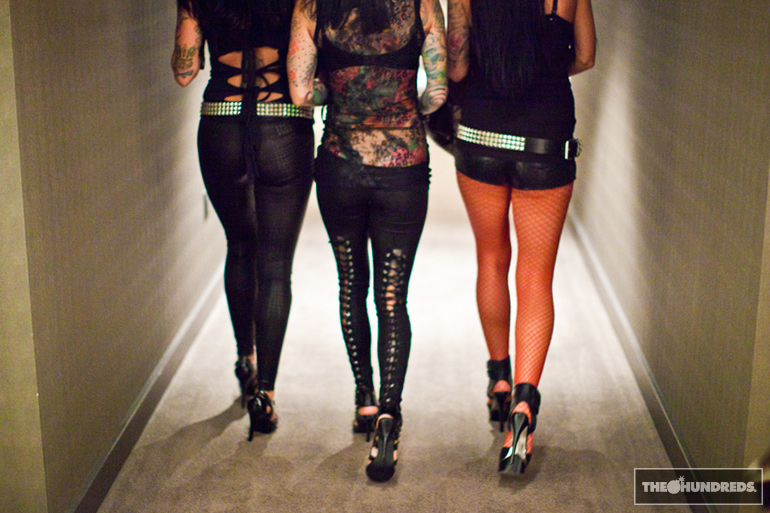 Over to Katsu-Ya to smoke on baked crab handrolls and rock shrimp tempura. Dave Navarro joins his buddy Michelle.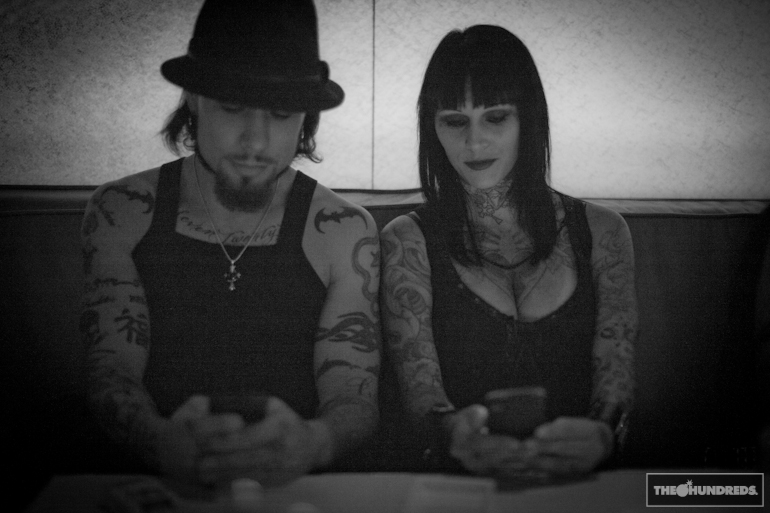 Dave's working on some awesome things, a really intriguing documentary for IFC that I'm not at liberty to discuss, and the new Jane's Addiction album. Which I'm more excited about than a lifetime's supply of baked crab handrolls.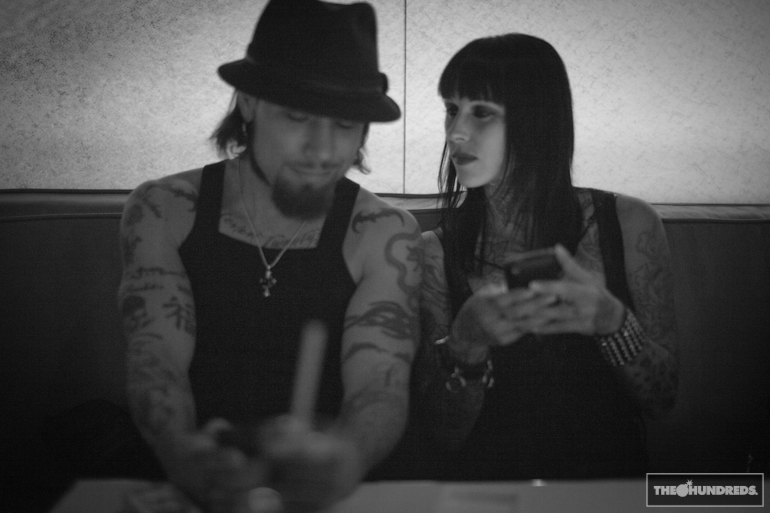 Time to venture out into the Hollywood night…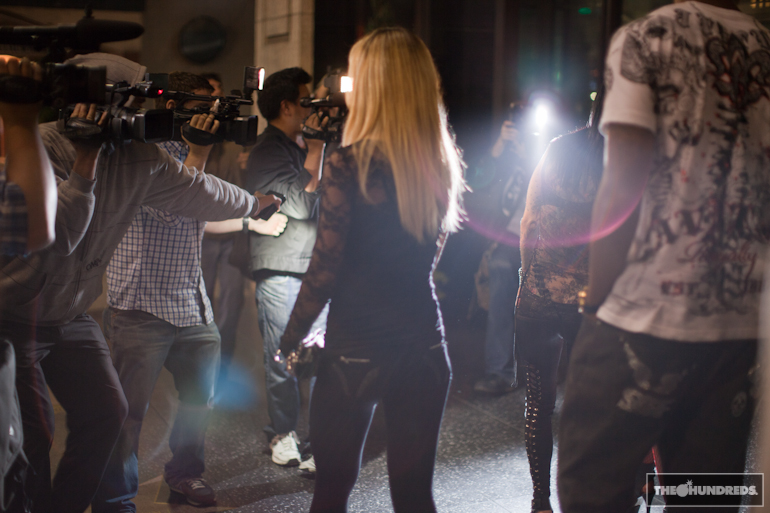 And this is just another facet of California Culture. We have skateboarding, we have lowrider culture, we have some of the best graffiti… But something that's unmistakably L.A. is the pervasiveness of Hollywood.. the entertainment industry, gossip, and the pursuit of celebrity. It starts here, and the world watches.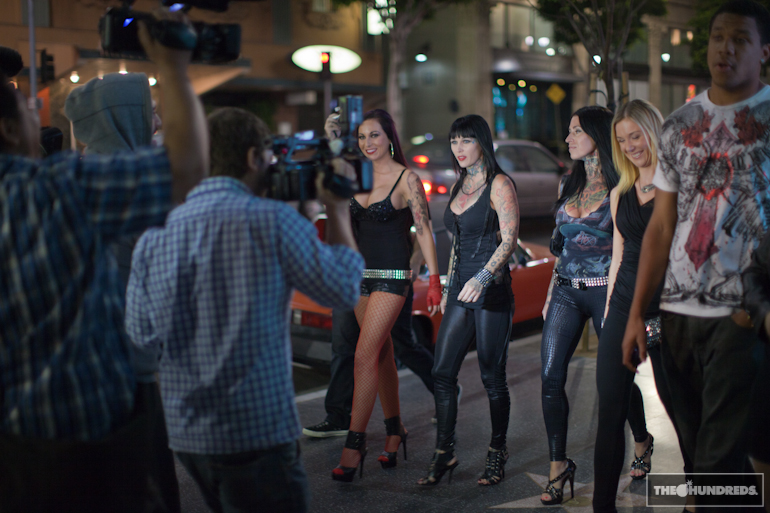 Something tells me this is gonna be on all the gossip blogs tomorrow.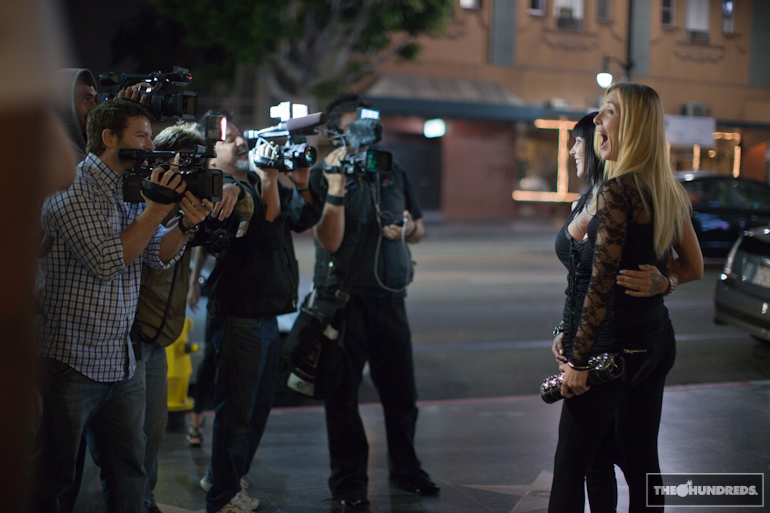 But you got it here first.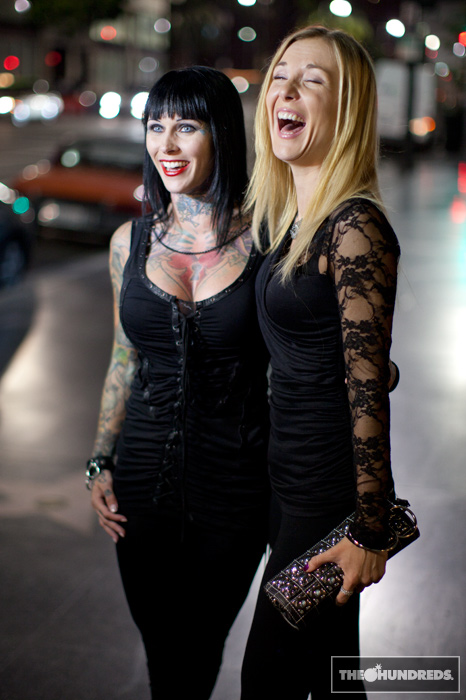 by bobbyhundreds