Let's take you behind-the-scenes now of our The Hundreds X Hook-Ups ads:
Our ads for The Hundreds X Hook-Ups didn't just materialize out of nowhere. They were inspired by the old-school Hook-Ups ads from 2001 where Jeremy Klein gets smacked up by Ming Tran in Chinatown. In fact, we photographed them from the same exact angles: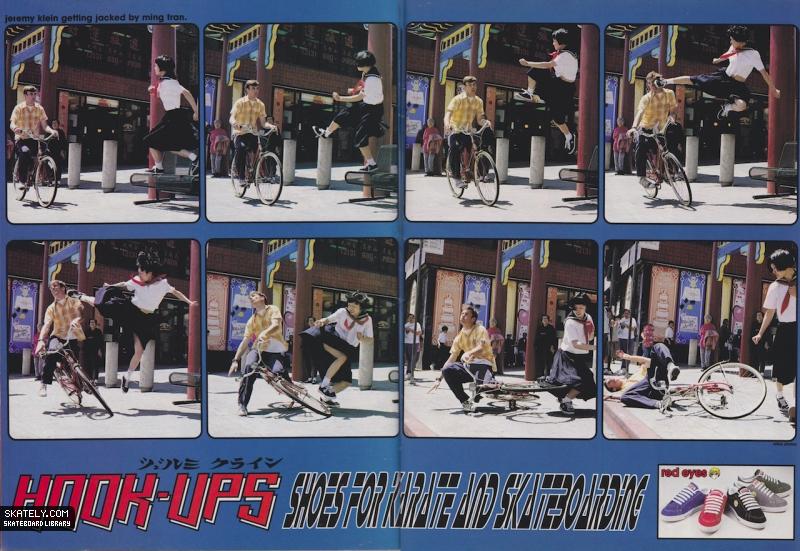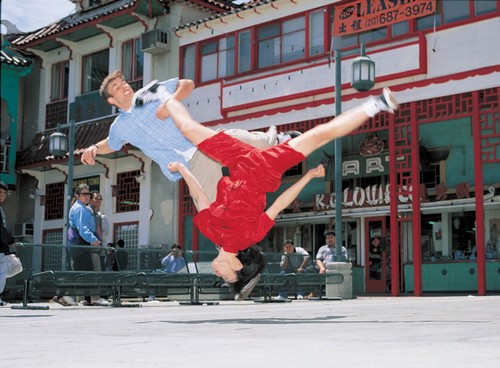 There were several renditions of this, including the scene they shot for Destroying America. In fact, the outfit Jeremy wears in our ads is the exact same one he wore in the skate video (thus the massive pants):
The Hundreds X Hook-Ups releases this Thursday at our 4 flagship stores, as well as select authorized retailers worldwide.