We were sitting around this afternoon, flipping through news coverage of Michael Jackson's passing and the NBA Draft,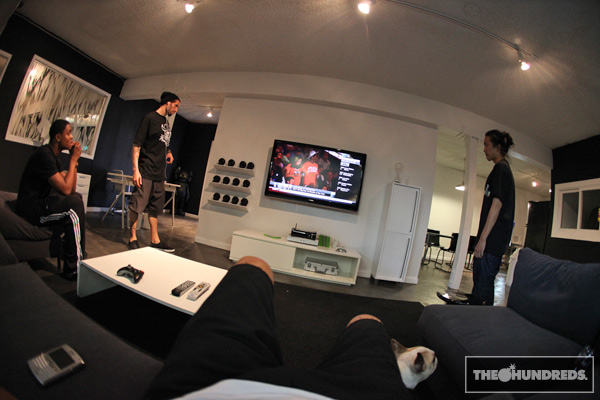 when Derrick Rose poked his head in. Derrick's a professional basketball player for the Chicago Bulls. In fact, not only is he Rookie of the Year, but was the #1 Draft Pick last year. So he wanted to stick around for a bit to catch the Draft live on TV, root for some of his friends and gauge the young competition moving into the league.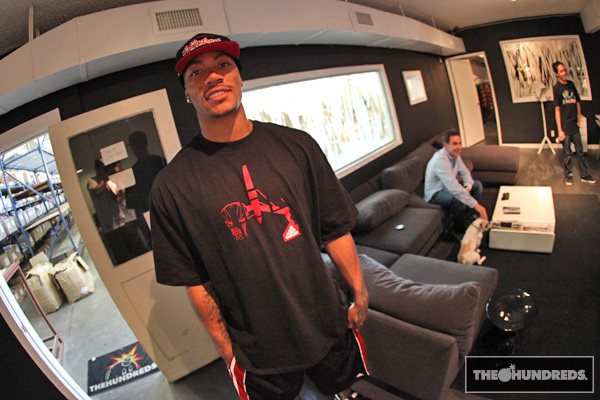 Then Ben and Robert enticed Derrick into a round of NBA JAM. It didn't go exactly as planned for this future Hall-of-Famer.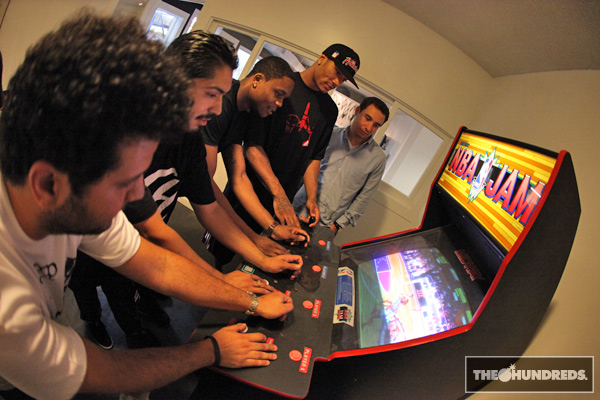 by bobbyhundreds