If there's anything Hong Kong is known for, besides the tempestuous weather and seedy sex industry and wafts of stinky tofu filling the alleys and bad guy haircuts, is the shopping.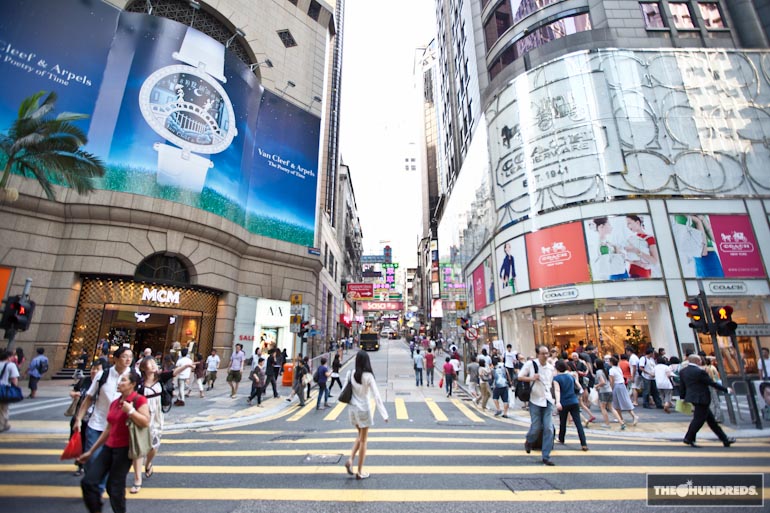 "Shopping" sounds questionable. I'll call it research.
Central is the downtown area of HK, and the Bape store used to be here. I've covered it a few times before here on the blog. On opening day, the line went all the way up that street, up the stairs, up your butt and out your mouth. They recently made the move over to Causeway Bay, so we'll have to go visit the new location later.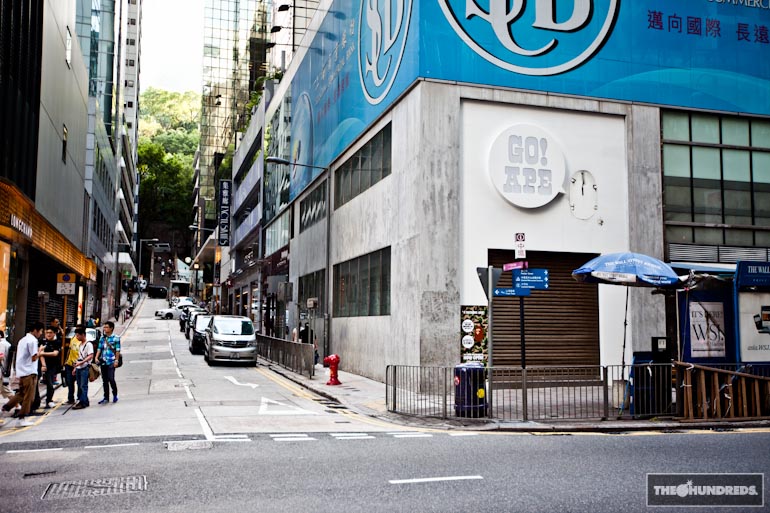 HOODS is always on repeat on my Hong Kong playlist. Neighborhood + W)Taps, and their newest kids' stuff is bonkers. Wasn't super impressed with the current collection otherwise, I think I'm more into their Fall/Winter offerings.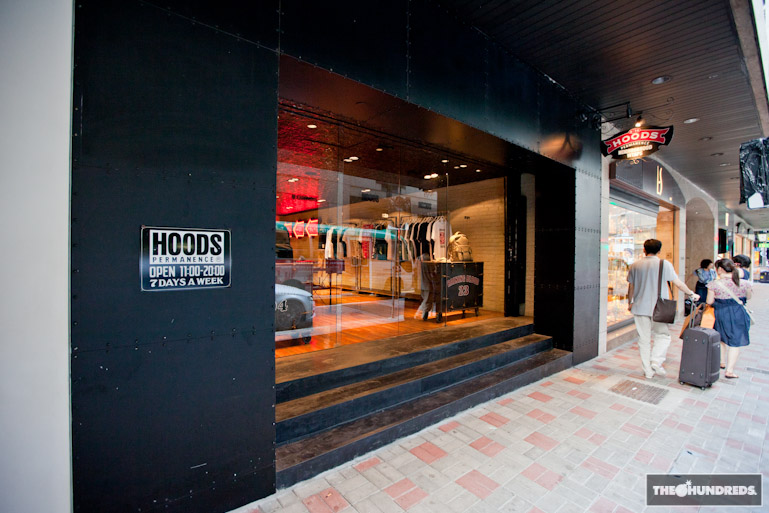 Next door's the Comme des Garcons shop. I like perusing the selection at Comme from time to time, even though I'm not too keen on PLAY. I dunno, I just don't like the logo? Highlight was the "Life in Hell" capsule collection!!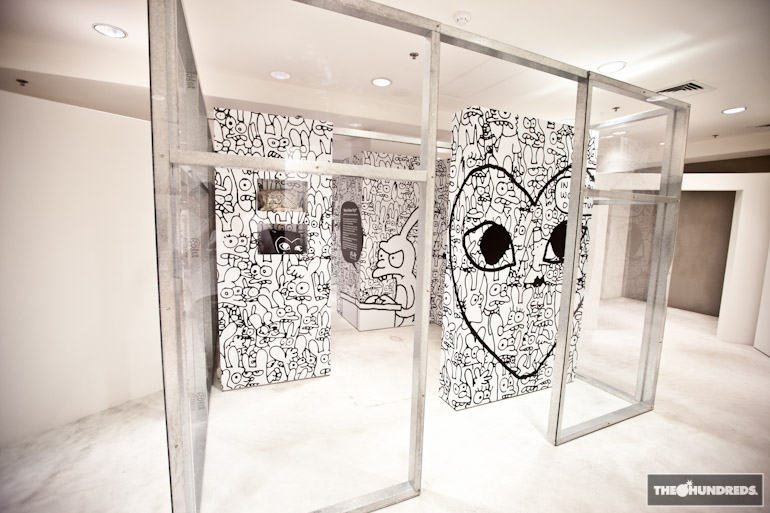 I have a secret, we've been dying to do a co-branded project with Matt Groening's early comic strip for years now. The closest we got was Ben talking to the Simpsons creator about it at a signing, so I guess that's not very close at all. Anyways, Comme des Garcons did it under their PLAY label. It wasn't executed as well as I had hoped – the shirts were pretty gaudy and the tote bags were over a bill, but whatever, it's Binky and Sheba with Comme. That's a win.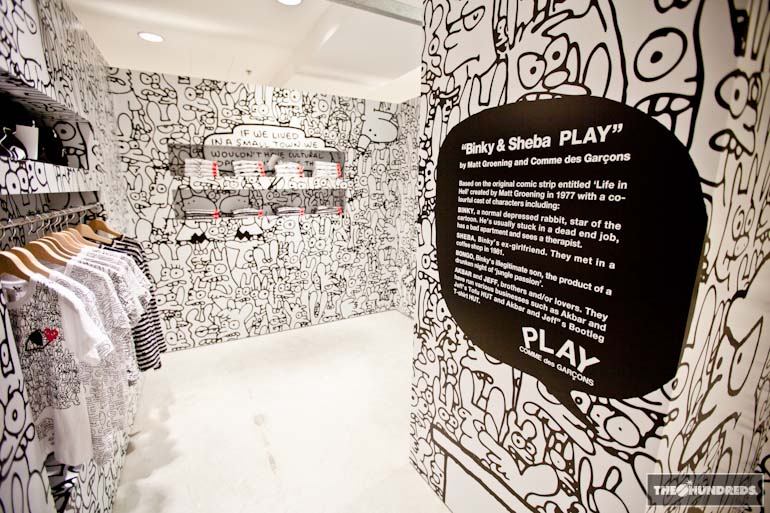 Stopped by Poon's shop, CLOT in Causeway. I forget if I said I'm here with Pat, Benjie, and Micha as well. But Micha picked up an awesome James Jarvis Porter wallet. Jarvis is everywhere in Hong Kong right now, courtesy of his Coca-Cola collaboration cans. I'll take a photo of those for you later.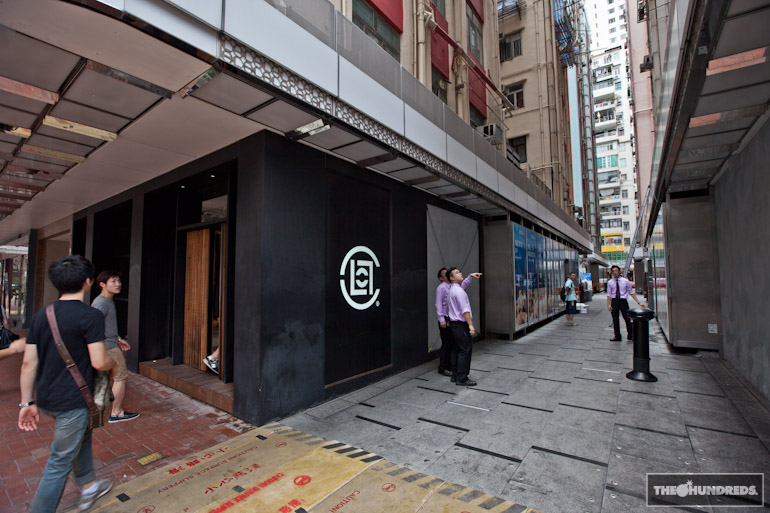 Stopped by I.T's Double-Park shop, where they're currently pumping Fingercroxxx's recent collabo with Bounty Hunter.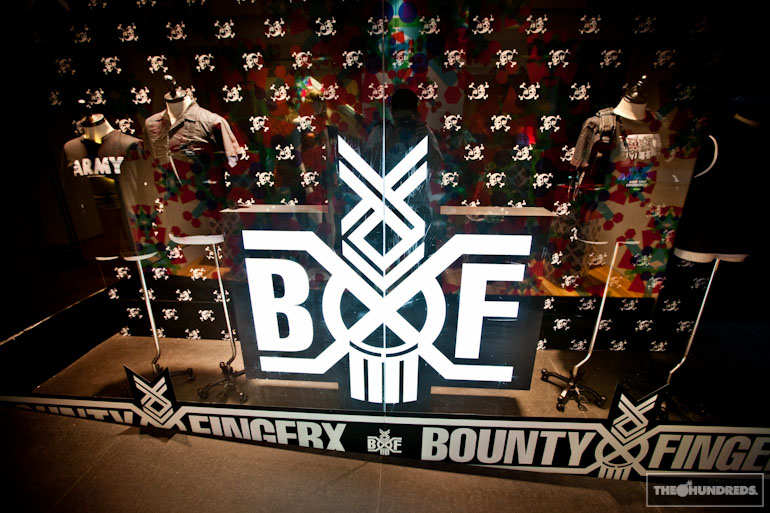 Still love X-Girl. Even if a simple plastic keychain will cost you $30 USD.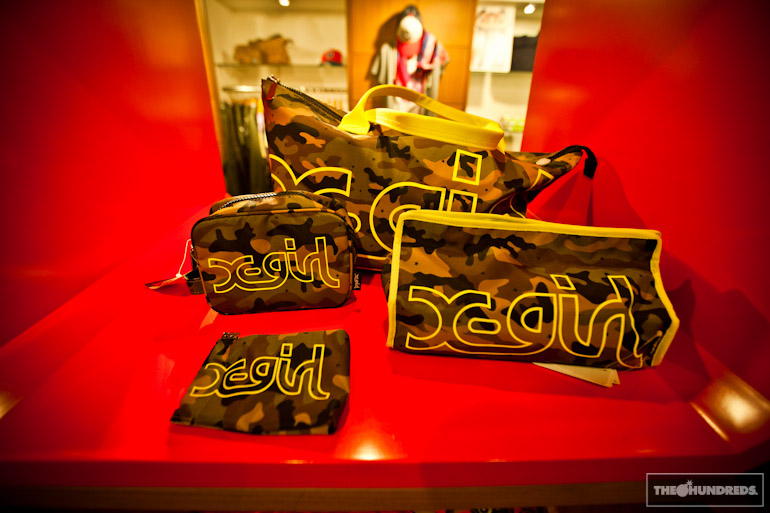 Here's our section, neatly wedged between Futura Labs and Fuct. Good company.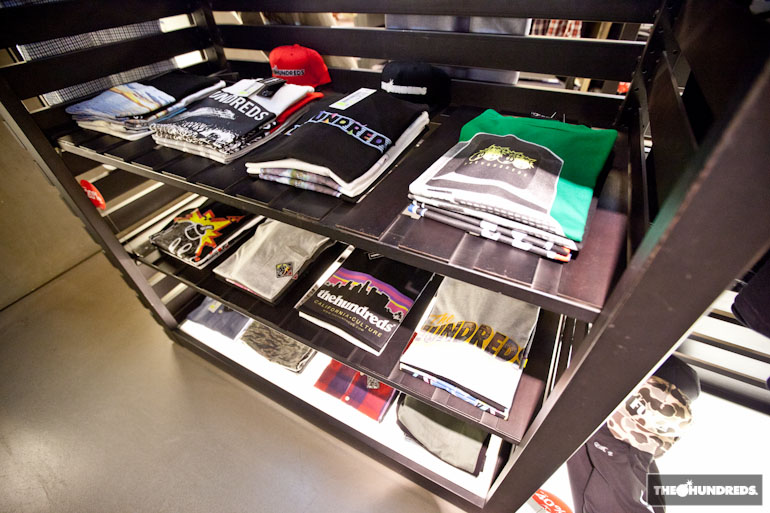 The I.T shop is a designer's heaven.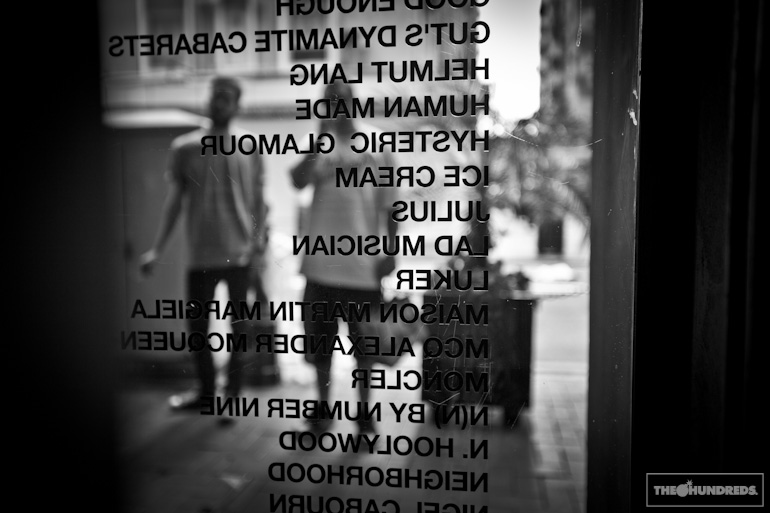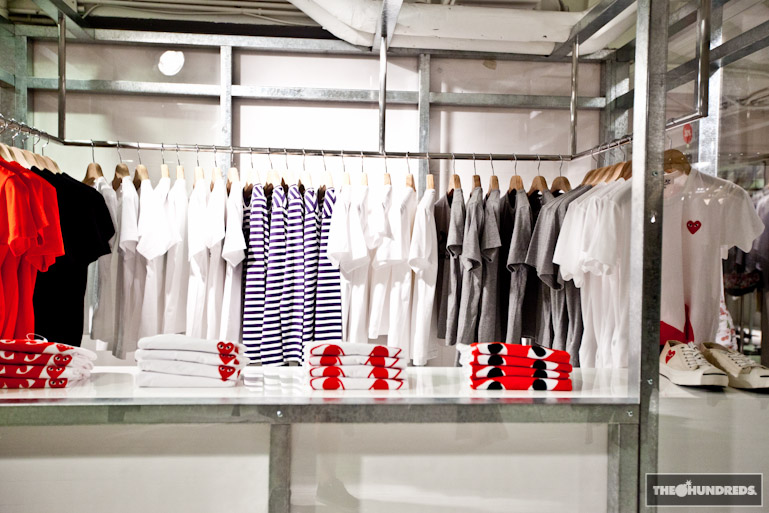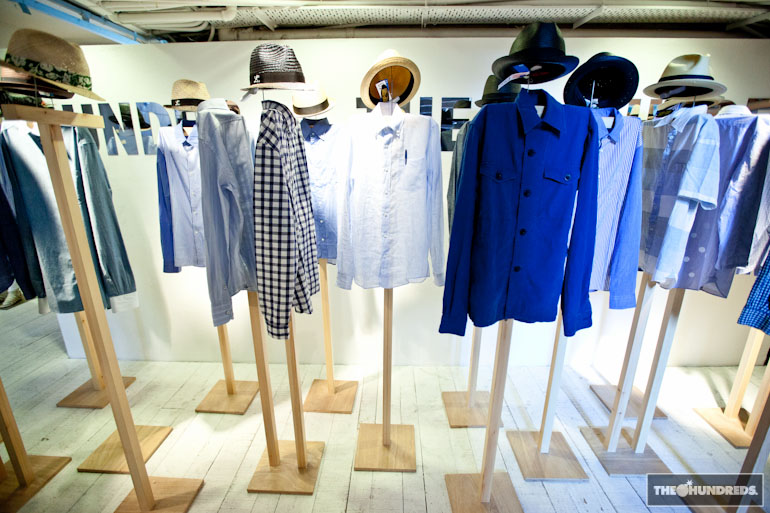 Vivienne Westwood always has some of the best accessories.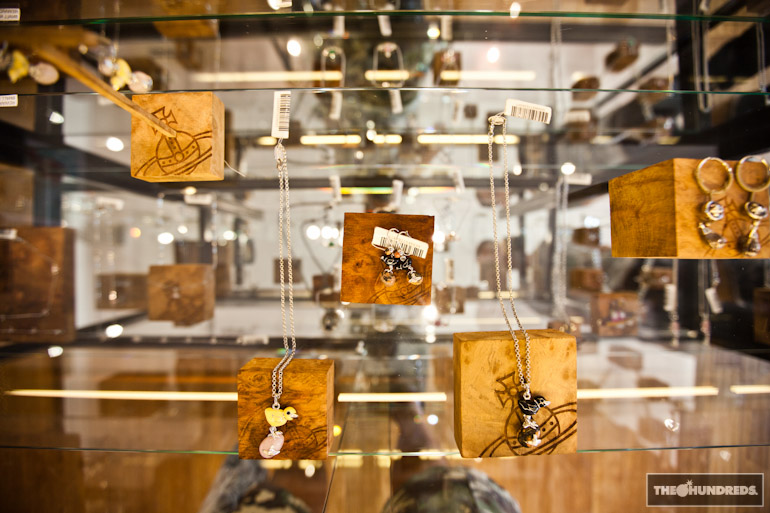 Lane Crawford at the ifc mall is also a fashion mecca. I liked some of the RRL stuff, and nonnative.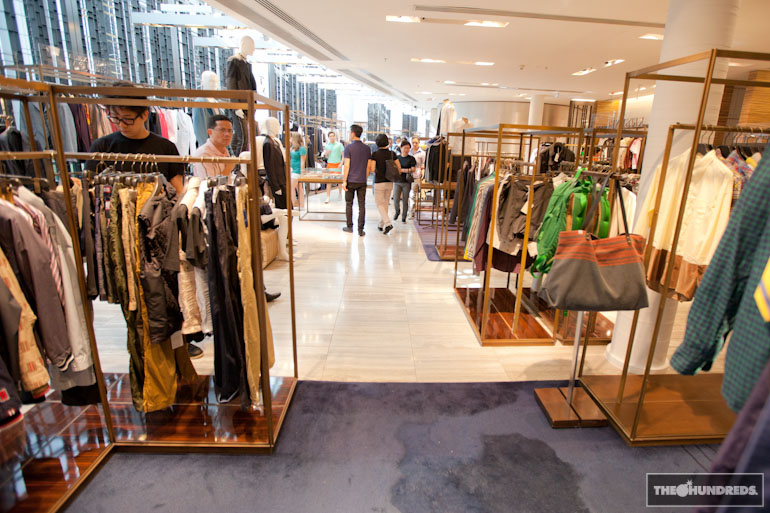 Dude, check out this White Mountaineering Gore-Tex jacket with heat-sealed zips, taped seams; super technical, super expensive, super bananas to look at. White Mountaineering is probably my favorite line out right now.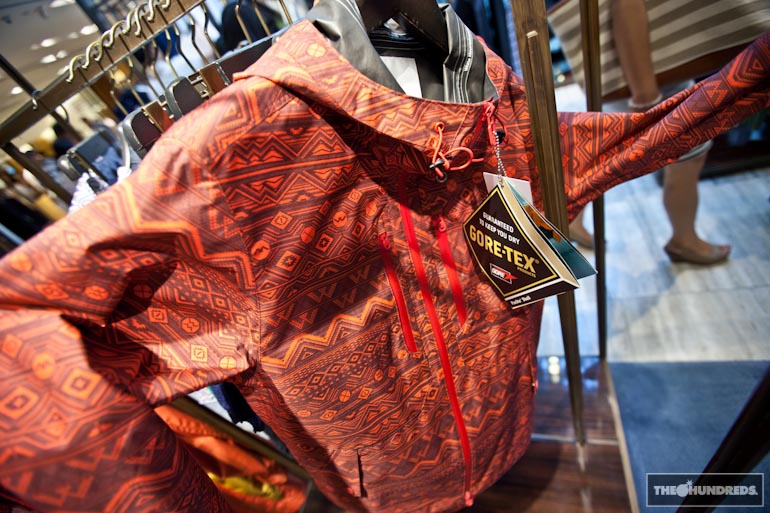 Hysteric Glamour x Original Fake collab? Cool. I don't check fashion-product blogs, so forgive me if I'm late on everything here. I'm like Hypebeast if you're into finding out about cool news half a year late.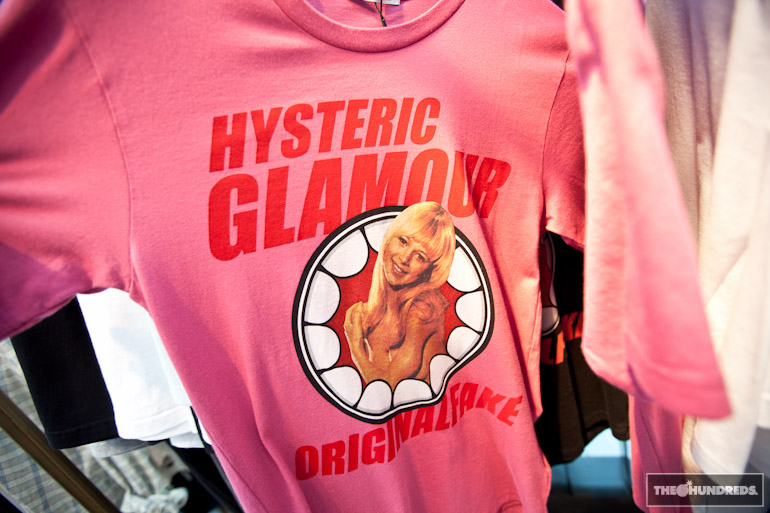 by bobbyhundreds