Heads up, folks. This Friday morning, we'll be releasing 2 special, limited t-shirts that will only be sold exclusively through 5TH, our 1-month pop-up shop and gallery in K-town.
The first is our vintage logo t-shirt offered in new colorways for the first time in years. The 3-D logo was the first rendition of what is now a very familiar brand mark. Comes in Red, Black, and Carolina Blue.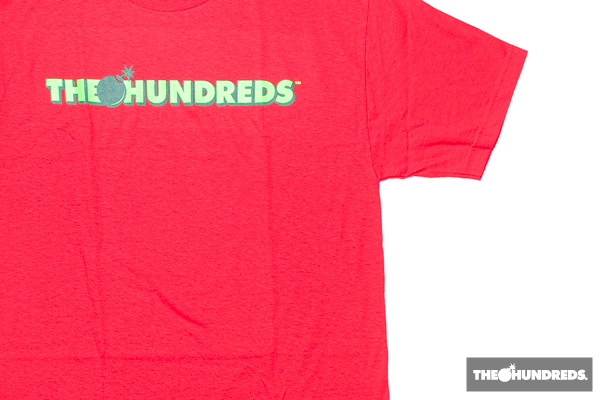 This is my favorite colorway, based off of one of our best-selling Drips colorways from yesteryear.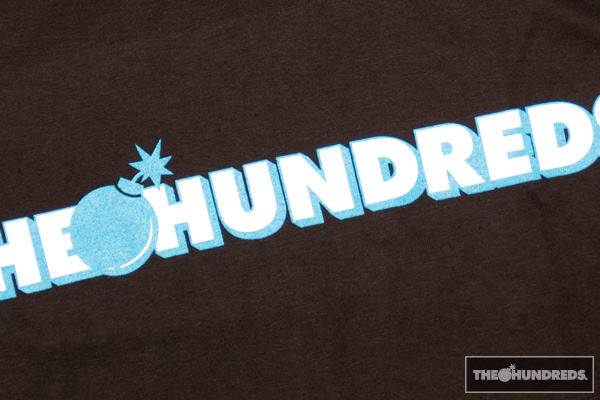 The second shirt is aptly-entitled "Anthology." You're looking at the entire breakdown, in chronological order, of our brand's logo bank. From The Hundreds' kirby-dot days to your first peek at a pixelated "TH" that will debut early 2009. A definite collector's item. Especially for those of you who've sat through it all.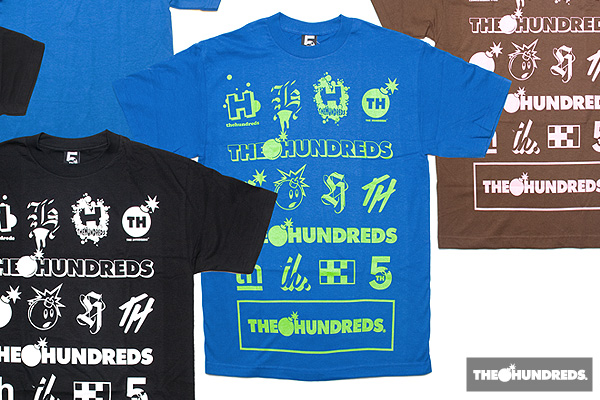 Along with those 2 t-shirt styles that will be sold exclusively only at 5TH, we'll also be unveiling our fifth anniversary Remixes, which will begin selling at 5TH on Friday morning and will subsequently drop in limited numbers at The Hundreds LA and The Hundreds SF next week.
The Remixes are another opportunity for us to celebrate the brand's half-decade. I took a look back at all the classic, most memorable t-shirt graphics, and threw in a couple tweaks on 5 of them. Like "Drips," which was one of our first logo-driven t-shirts. This time around, I subtracted the extra wording on the back, sized up the graphic, and doused it with a summertime gradient. My favorite thing about that Old English "h" was how it also spelled out "LA."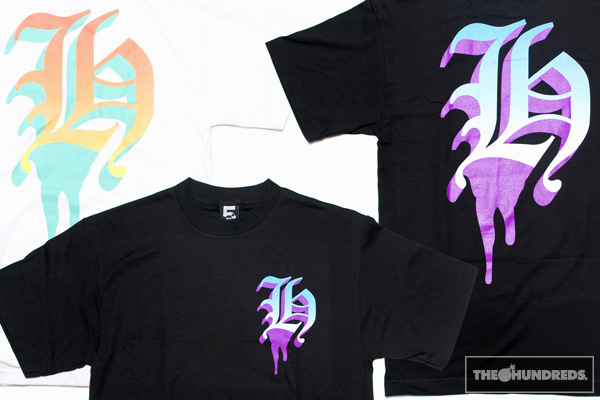 "Fight Back" was springboarded off of "Scream," one of our most popular graphic tees of all time. I'm sure you can draw the comparisons.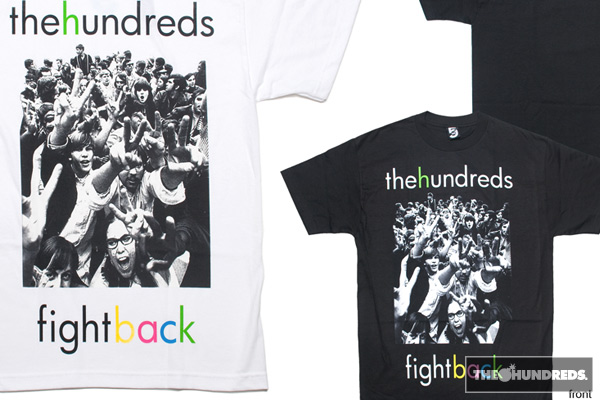 The 3rd remix is "Cans." Since our original graffiti-inspired homage to Andy Warhol's soup cans debuted several years ago, a lot of other artists and designers have flipped the Campbell's container into a spray-can. Not necessarily saying that we've been bitten, but I figured that if everyone else is starting to catch up on the idea now, might as well go whole-hog on the deal and re-appropriate the renowned pop artwork every which, ridiculous, way we can. Every version here plays a specific role in The Hundreds lifestyle, whether serving as political commentary to local subculture to pop-culture puns. Also comes in coffee brown and white.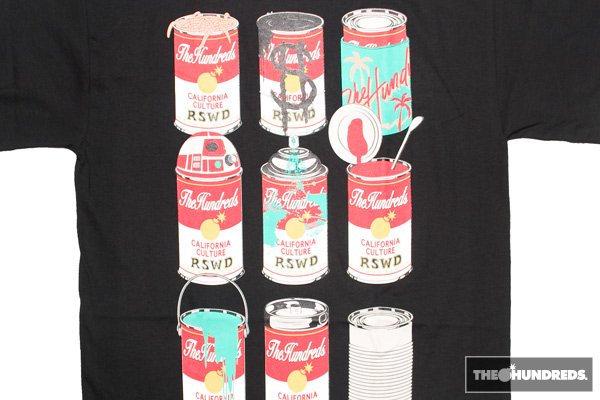 I know you loved that "Beautiful" tee from years ago. Back then, the idea behind the t-shirt was this. To conceptualize a graphic that could be pared down to the bare minimum colors and shapes, and by maintaining the illustration but alternating the colors, the overall effect would result in subtle, but sensible, distinctions.
In this case, the t-shirt body color also refers to the girl's skintone. And by adjusting particular hues, I could vary her ethnicity or even the artistic genre. The same notion carried over to this updated version of "Beautiful." This time, I moved the text from the back to the front of the tee. If you remember, it's Michael Rappaport's monologue about women from "Beautiful Girls."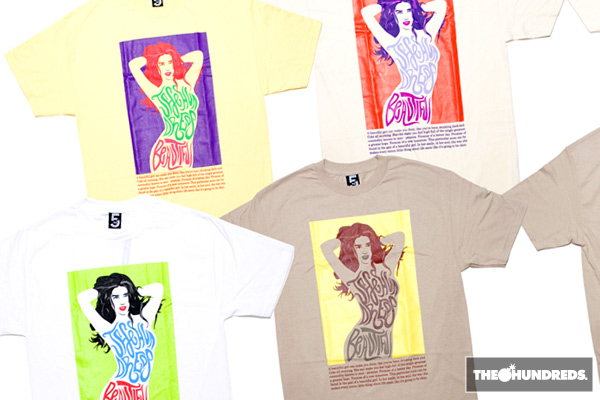 There are fan favorites, and then there are those tees that we stand behind from within. The original "Nine" t-shirt was our first foray into repping The Hundreds set, and was first sold 4 years ago. We introduced that t-shirt in tonal colorways that, at the time, most people didn't appreciate or understand. The sequel to that shirt was "Eighteen," which also ran on some hooded zip-ups. Now, we're up to the third remix, "Twenty Seven," and just for old time's sake, we've printed up the tees in their original colorways, including the tonal white-on-whites and black-on-blacks.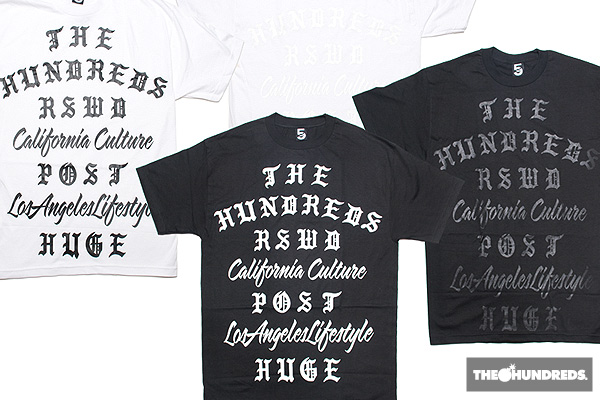 Pick up all the 5TH tees at the 5TH store starting Friday morning. The Remixes will hit THLA and THSF next week.
photos by Paul Sun and The Social trust.
by bobbyhundreds