This past weekend, The Hundreds sponsored the 2nd Annual Halloween Hellraiser Skateboard Showdown out in New York, alongside Nike SB, Acapulco Gold, Red Bull and others. With a $3000 Best Trick Contest as well as $100 for Best Costume.
Here's a shot of the mayhem by Brendan McInerney. For more of his footage from the day, check Mighty Healthy's blog, STEEZ.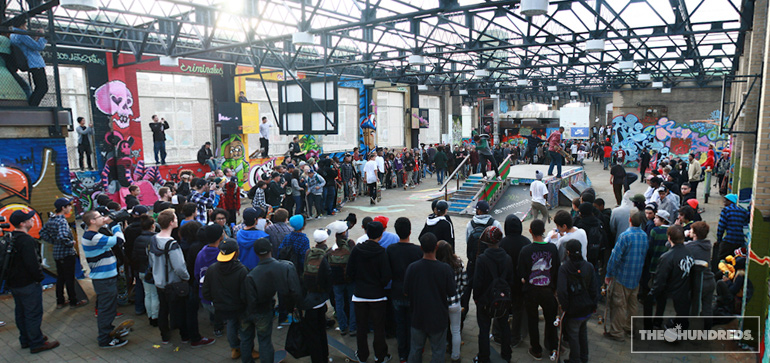 And here's a photo of The Hundreds flow rider outta New Jersey, Joe Roxbury, caught mid-flip. (courtesy: The Angry Penguin)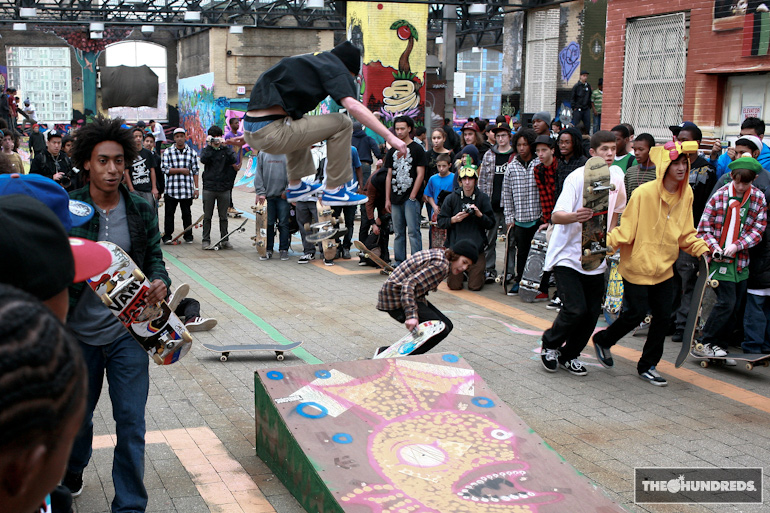 For up-to-the date information on Halloween Hellraiser, check Acapulco Gold's website, Run My Game.
by bobbyhundreds