Welcome to San Francisco.  Delayed flights into SFO (per usual) couldn't stop us.  Neither could bitter hangovers.  But the rain?  Almost.
Bummed Ben and Soggy Scotty.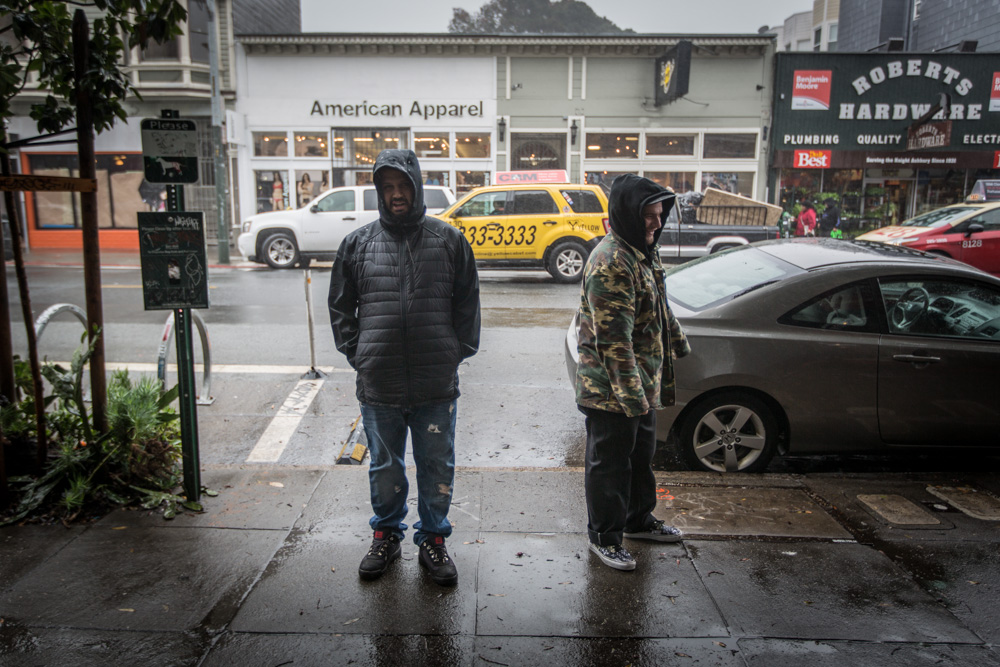 We spent the weekend in SF for our Warehouse Sale, but we also found the time to visit familiar haunts.  Of course, the first stop was 585 Post St: The Hundreds San Francisco, currently teasing our upcoming The Hundreds by James Jean collection: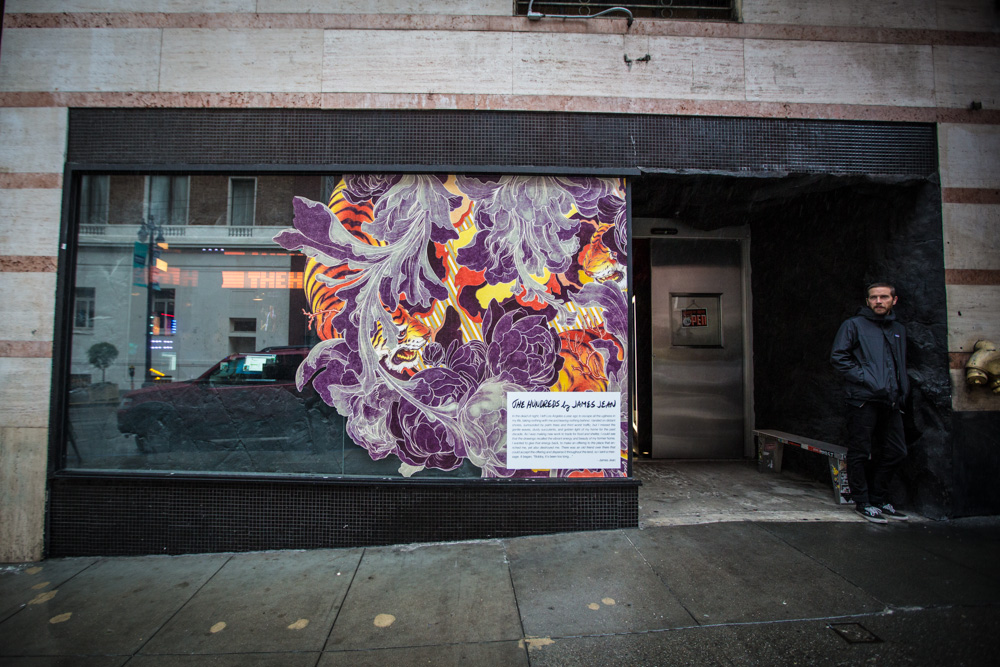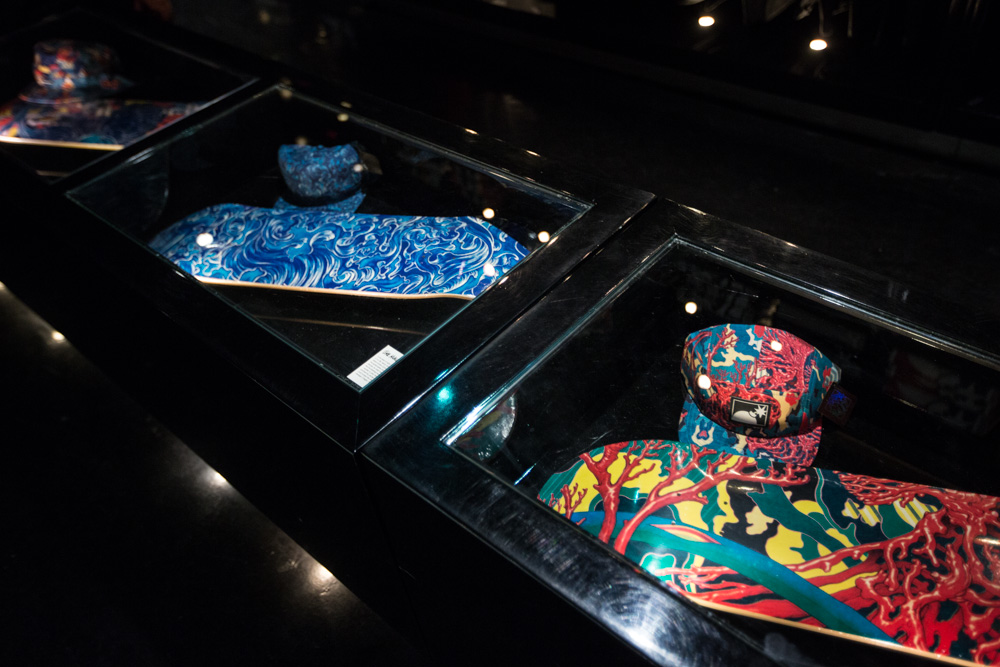 Spring 2014 is in stock.  Here are our selection of bottoms in the store: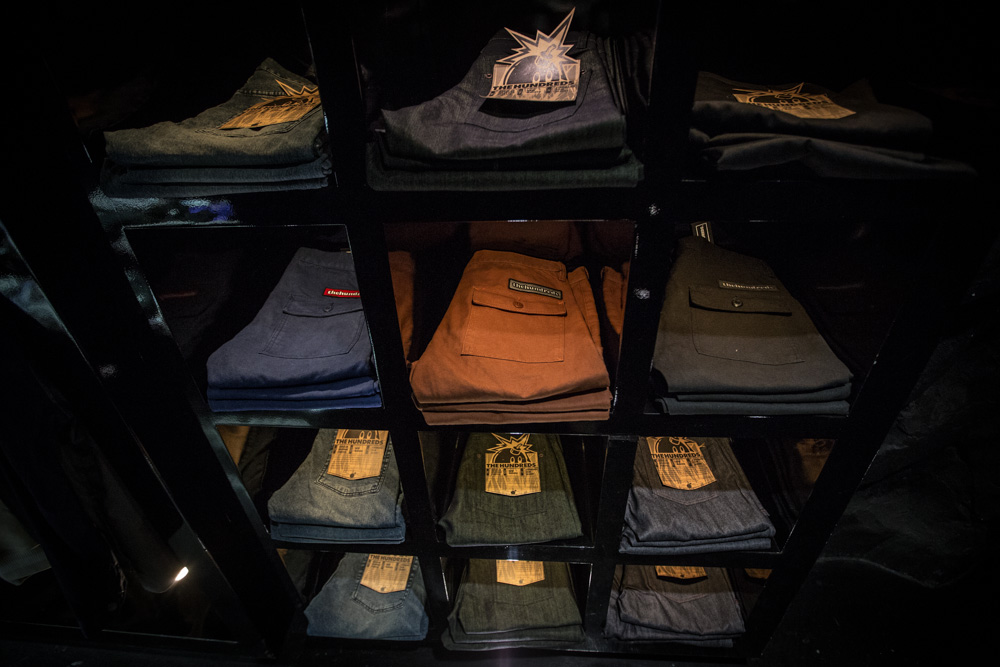 The "Scrambled Porn" pack has been a hit around here: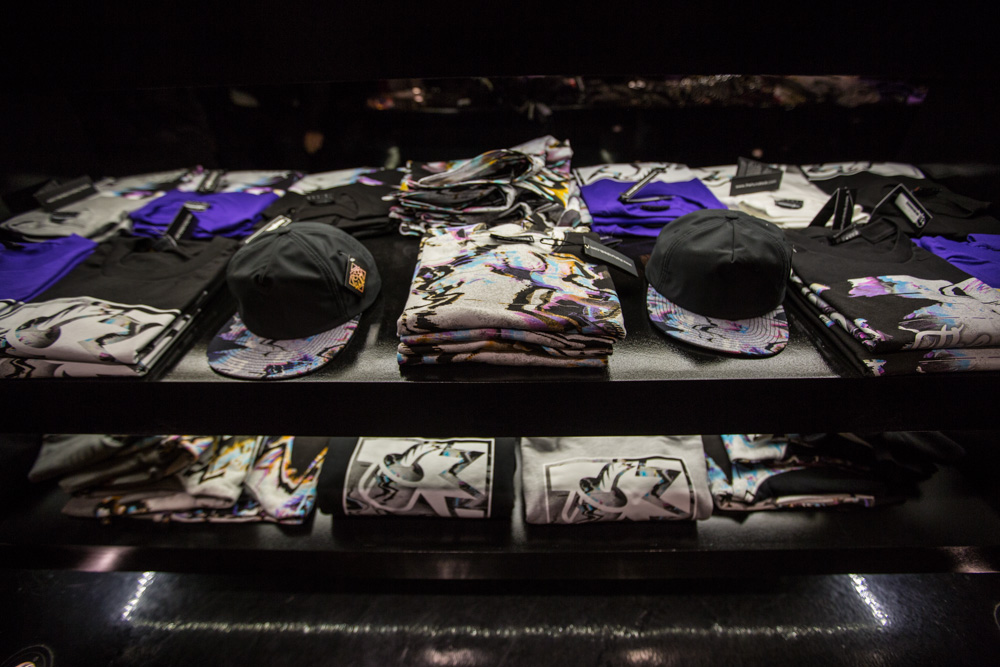 These are my favorite caps from the season: The Hill: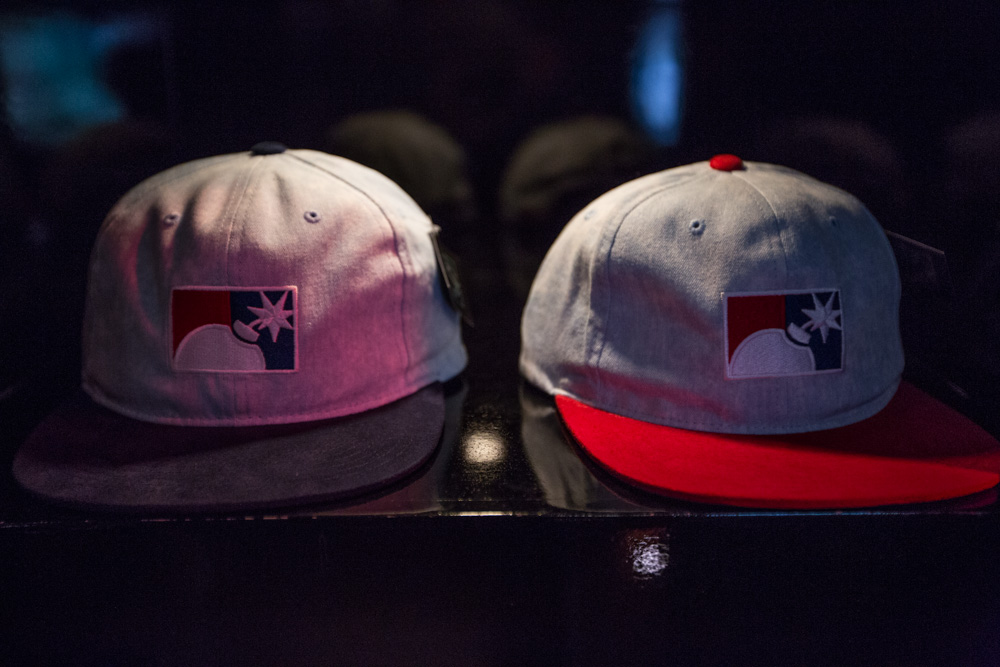 Our Marketing Director Albie and Josh (CLSC) at our literally bomb-proof door: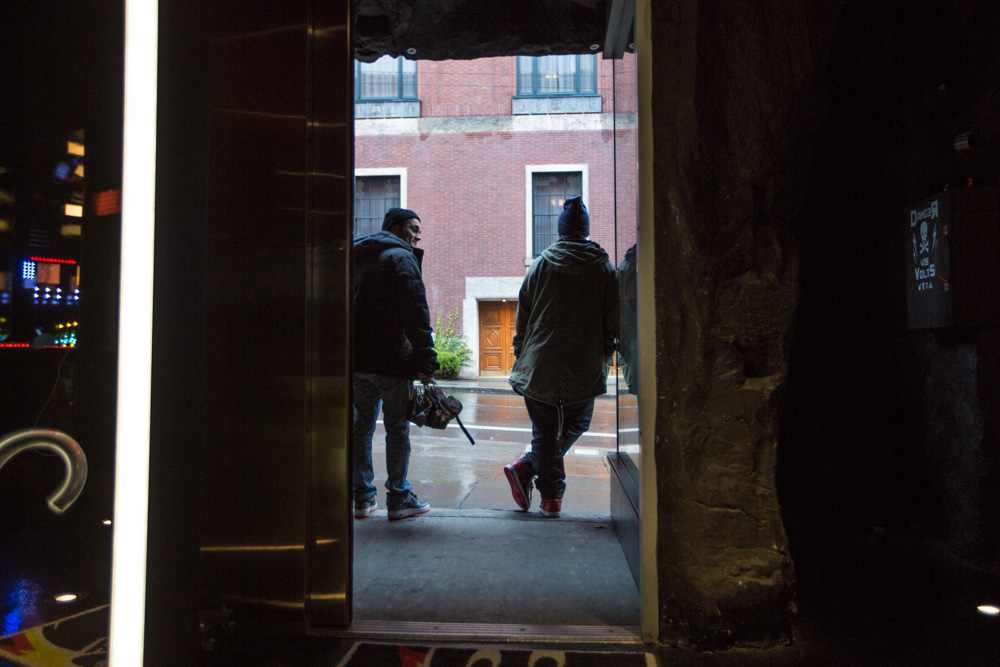 A few steps up from us is our friends at Infinite.  Say hi to Sean: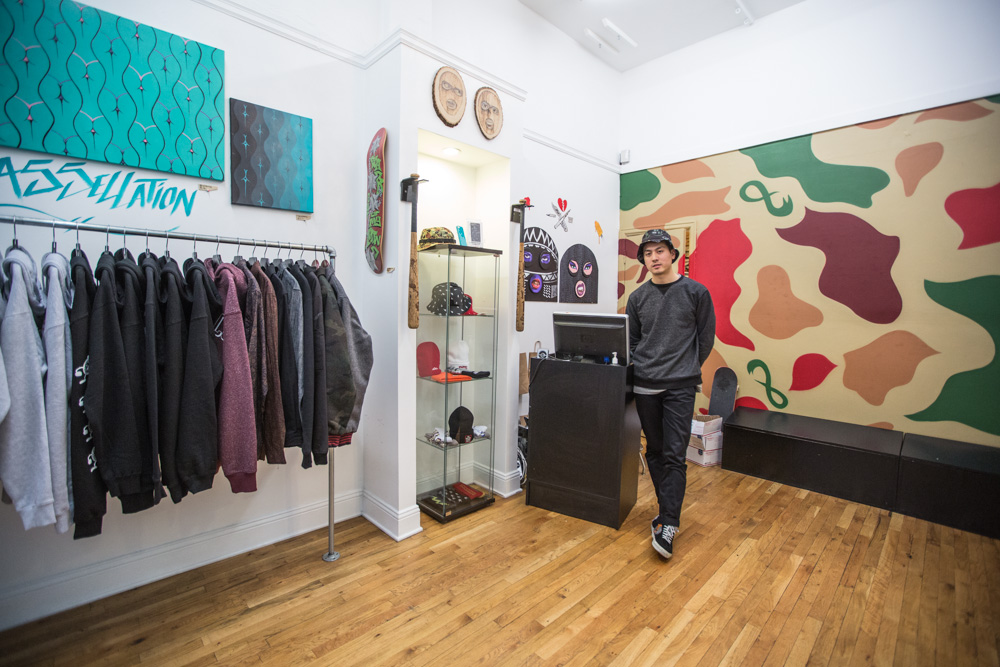 All artwork in the shop by the diverse hand of Alexander Suelto: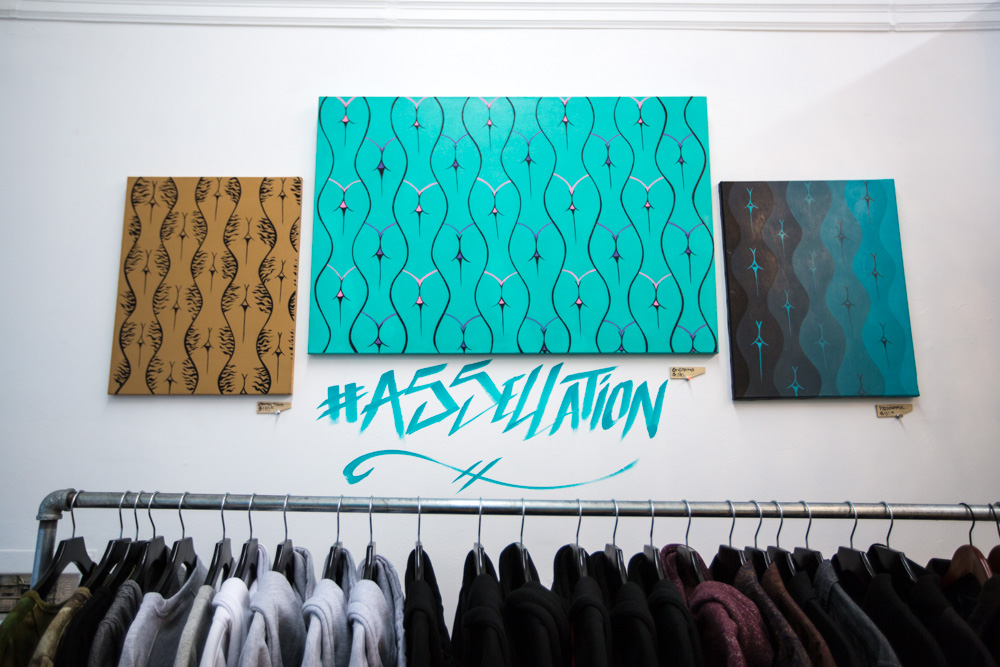 As one of the rare multi-brand Streetwear boutiques in the city, Infinite stocks the finer pieces from Acapulco Gold, Rare Panther, Deadline, and Stay Dirty, amongst others.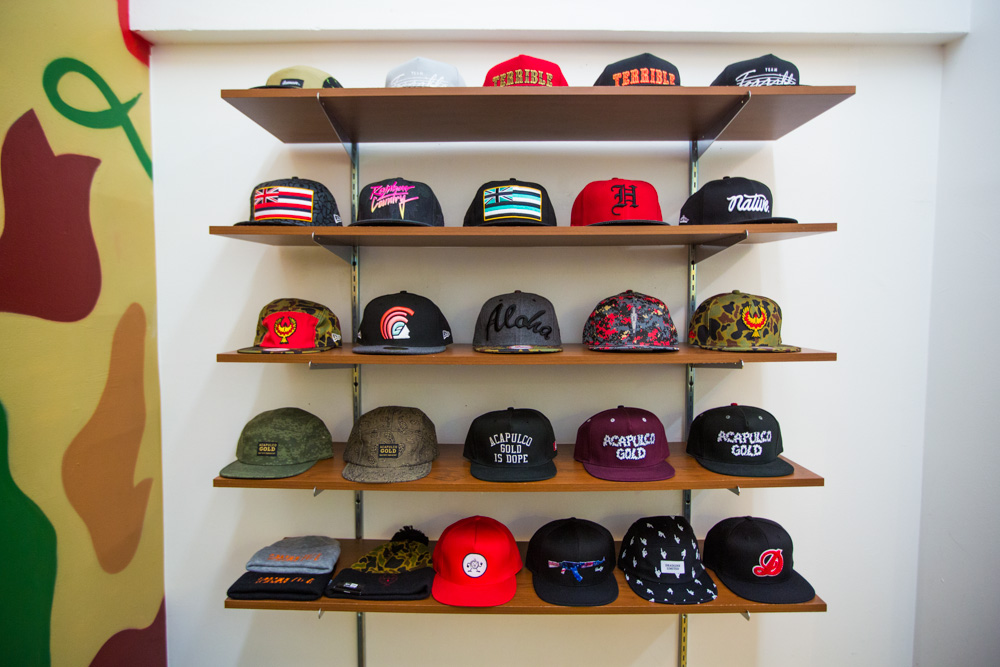 The #ASSELATION: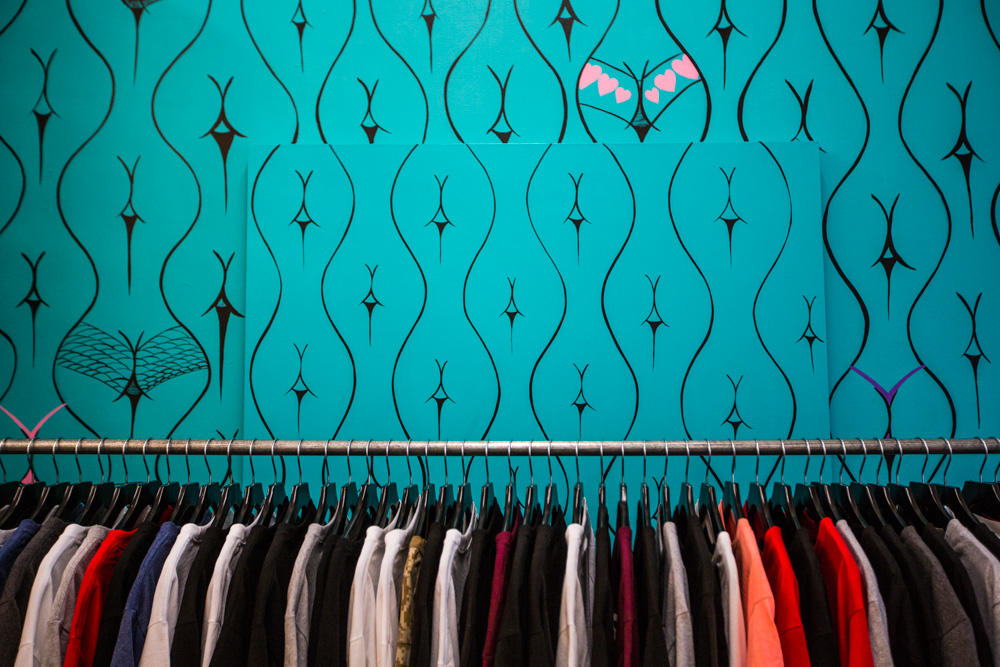 Lunch at Pancho Villa in the Mission: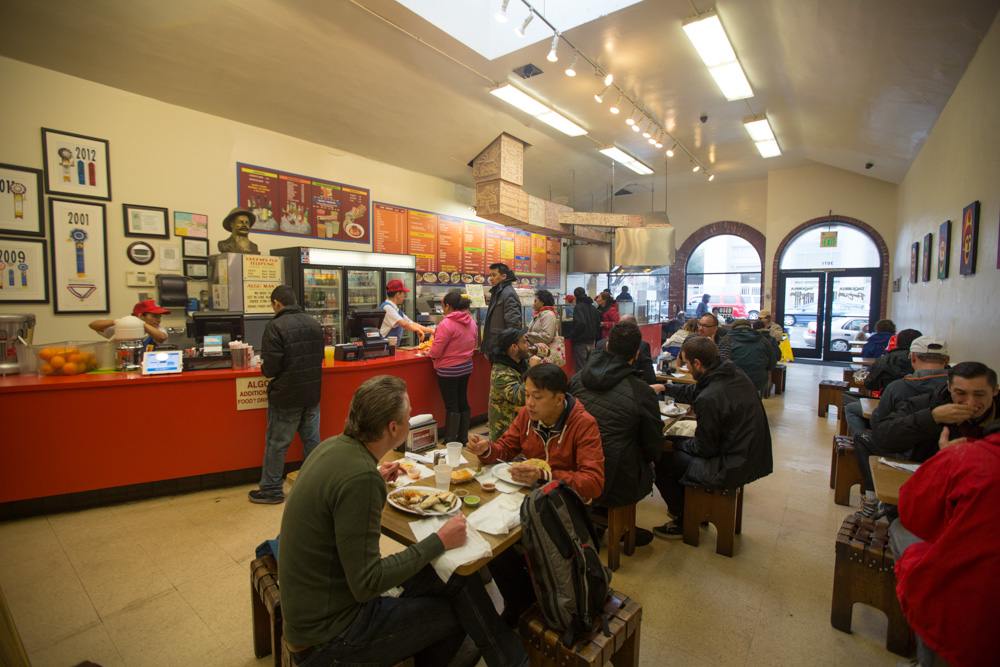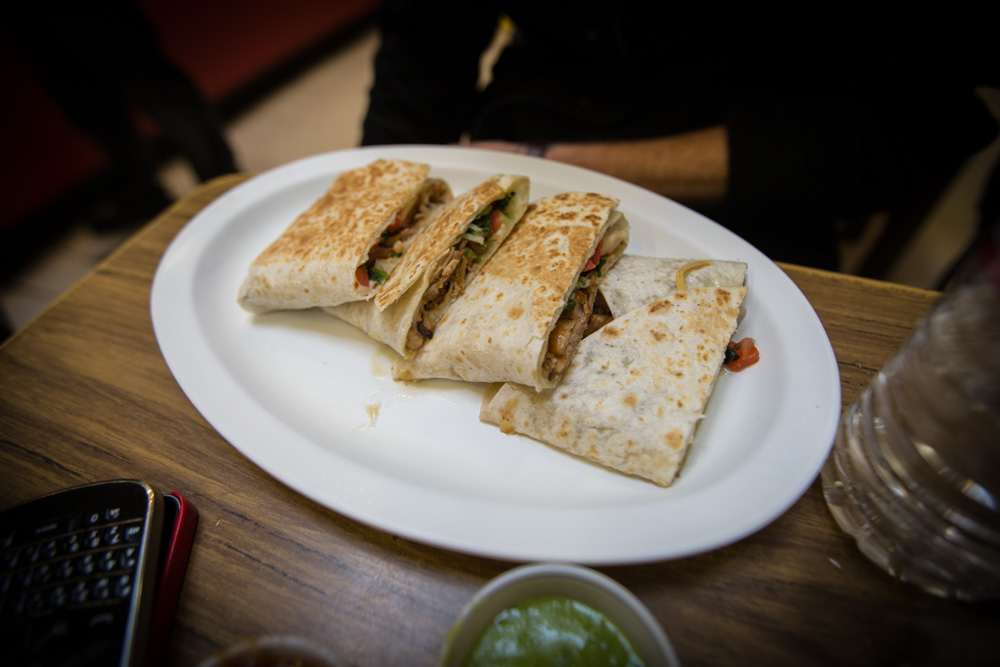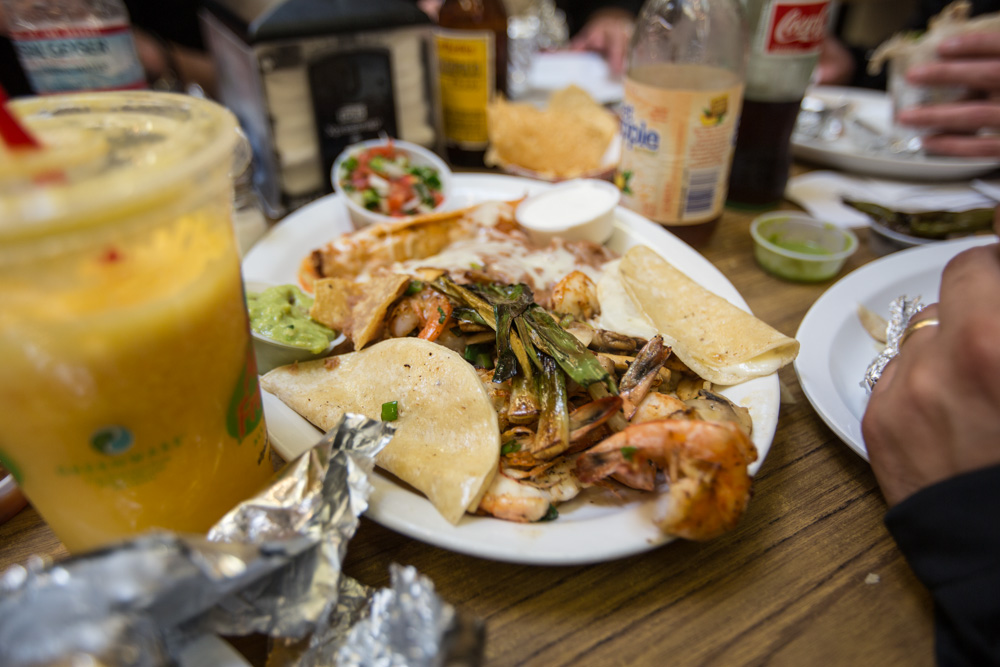 Visited Voyager for the first time, also in the Mission.  Lots of interesting retail and restaurants down in this neighborhood now.  Voyager stocks all sorts of great stuff, but I was really drawn to the Reigning Champ, Won Hundred, and 10 Deep selection…. and of course the interior: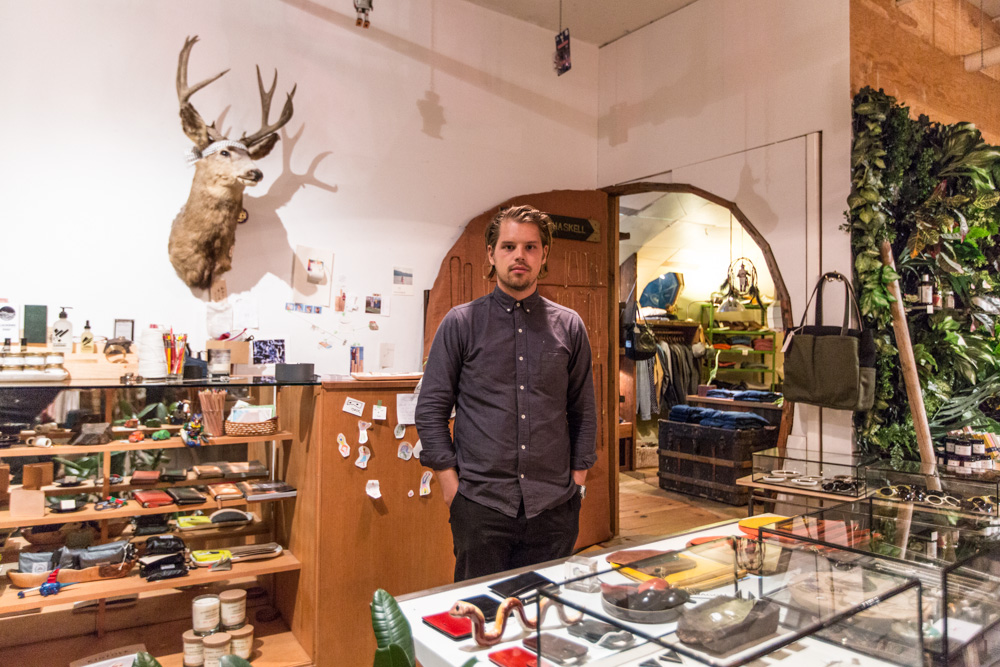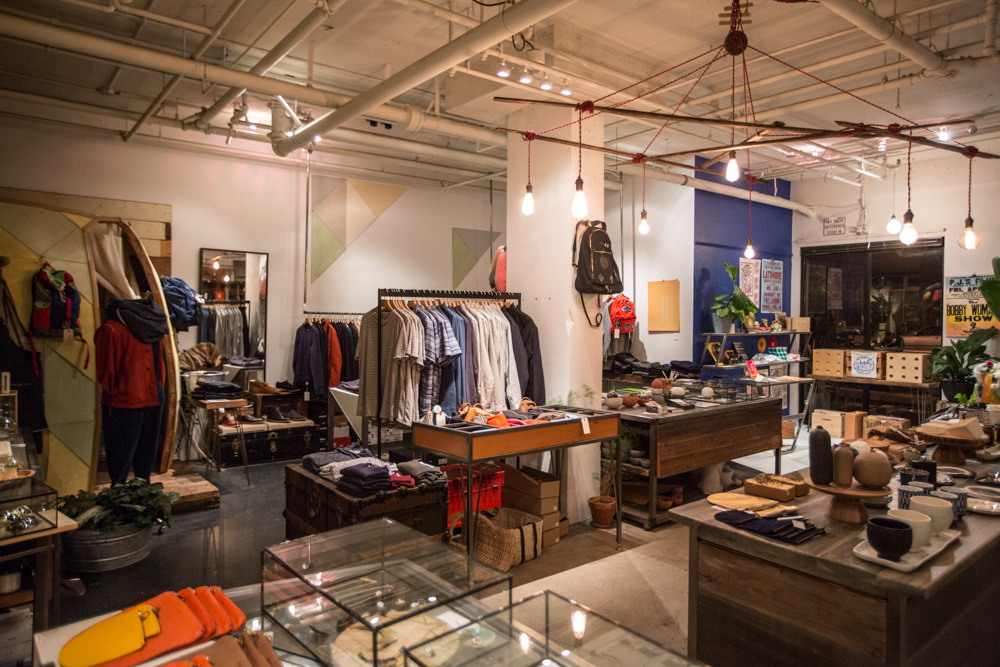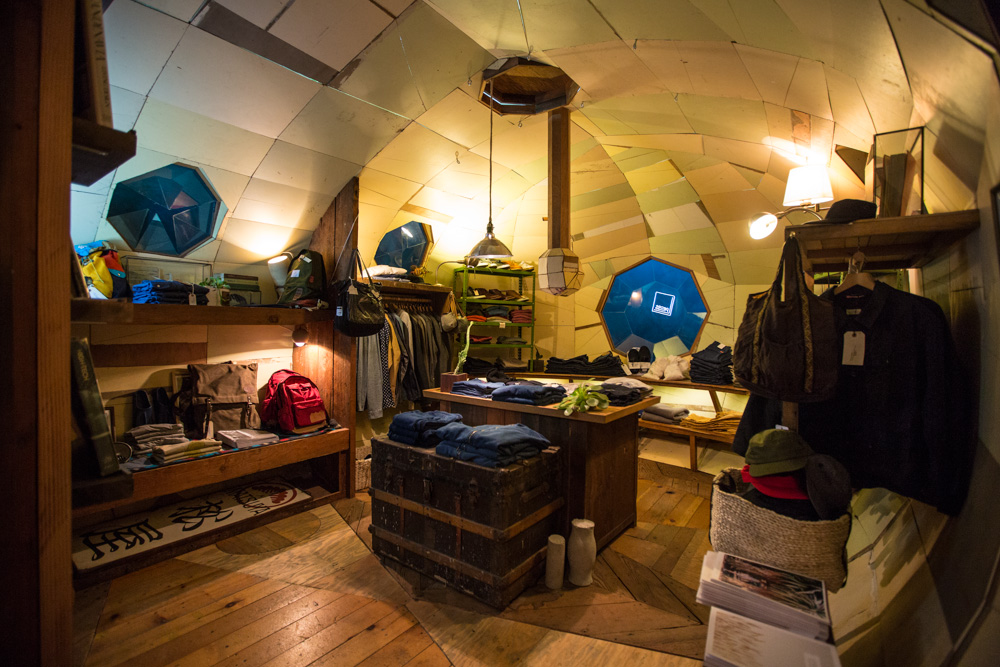 Haight Street has been the buzzword as of late with Diamond set to open the block, the new Pink Dolphin shop a few doors down from Black Scale… but the originators and innovators would have to be Mike Brown and the posse at True.  They have not only held it down for San Francisco Streetwear for decades, they are the ones to be keeping the community fresh with the hottest brands to look for.  After all, Mike was the first one to give us a crack up here in the Bay and we'll forever be grateful to him for that.  If you're gonna shop anywhere in SF,… long before anyone got here and long after everyone leaves… the alpha and omega is TRUE.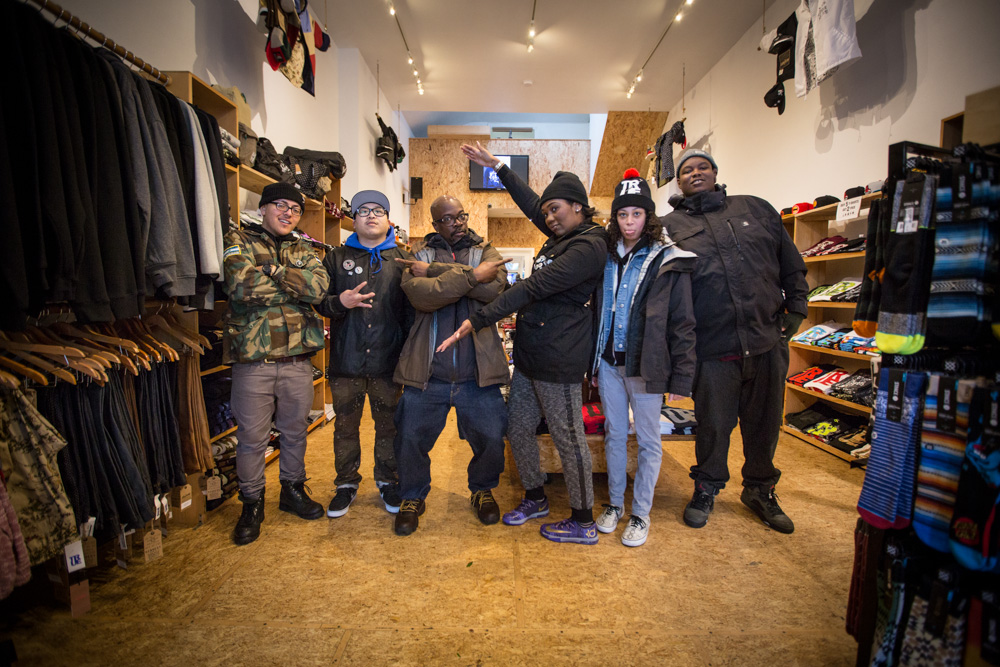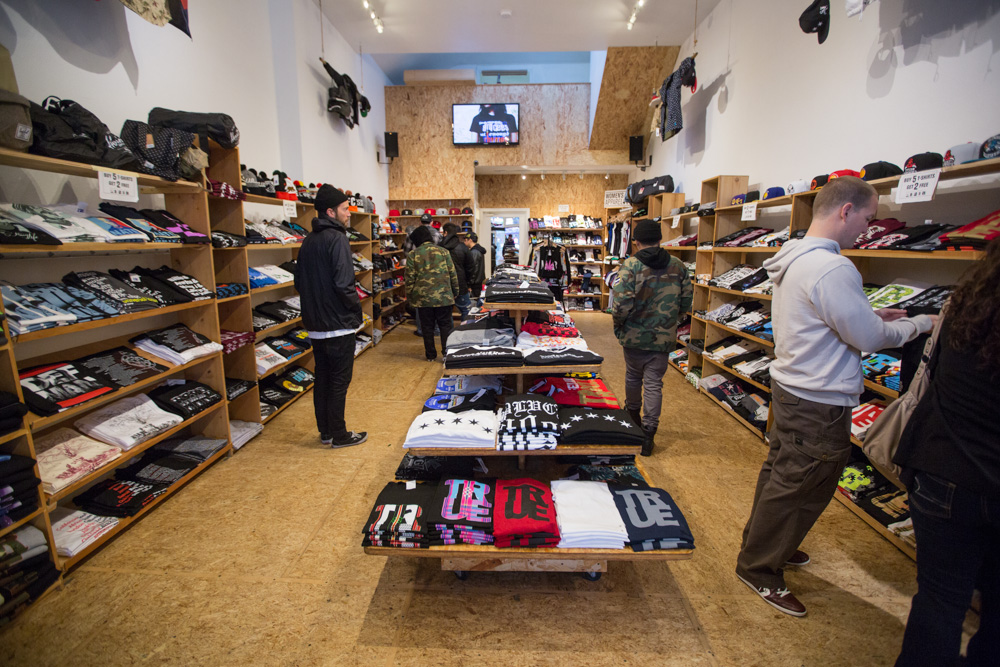 I always like stopping by Super 7 to peruse through their vintage collectibles.  Not sure if any of the '90s or millenial babies appreciate this stuff, but Star Wars figures, Ninja Turtles, Gorilla Biscuits, and Jawbreaker are my love potion no. 9.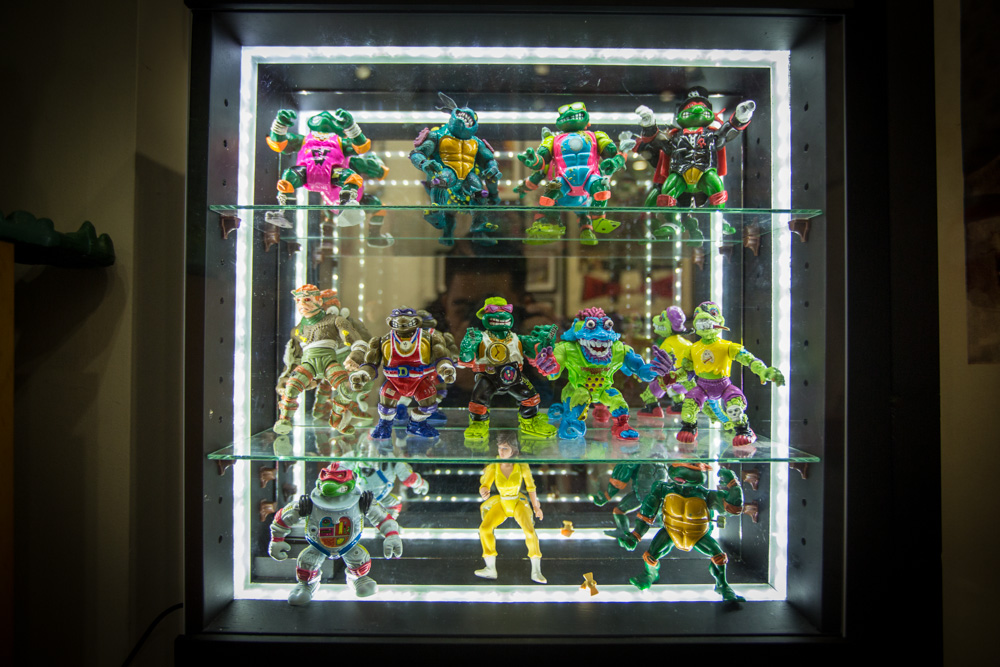 This one took it way back.  He-Man toys… had these all.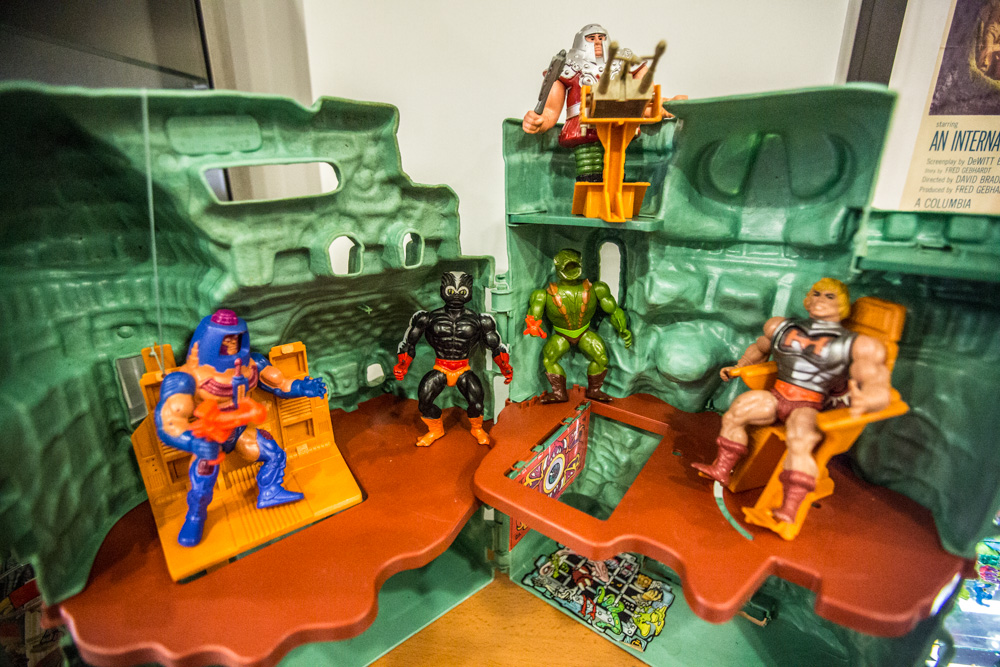 Had to stop by the Pink Dolphin shop and see what all the commotion was about. I always dig when brands incorporate a good story and creativity in their buildouts.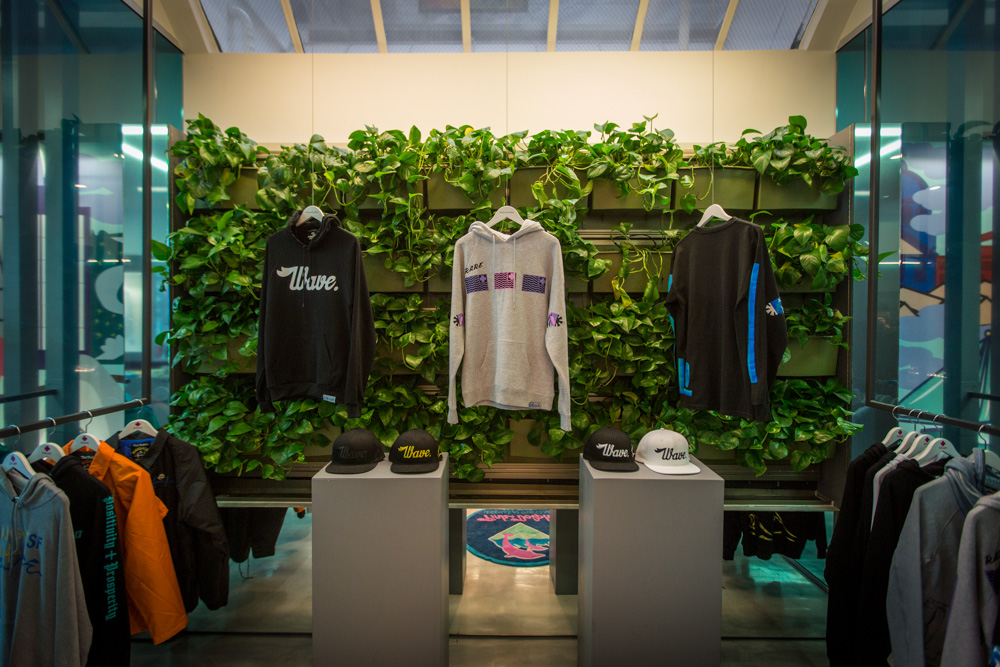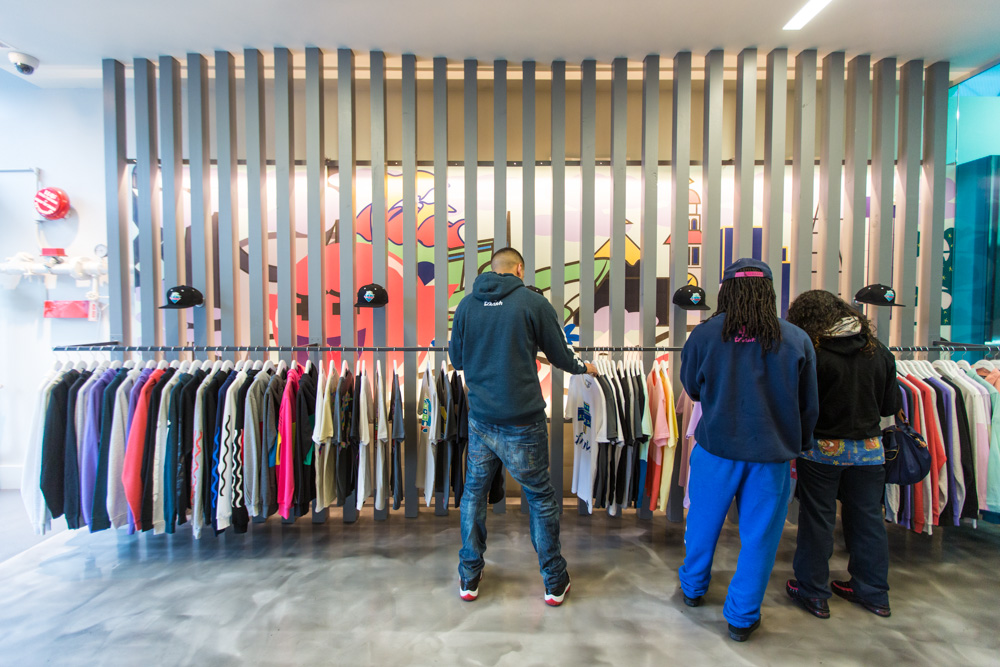 Haight is also home to the new Burton shop.  I know snowboarding has taken a heavy hit in the past few years for a number of reasons, but you wouldn't know that by seeing Burton's offerings.  Some really cool and inventive product here, from quilts to apparel, bindings to boards.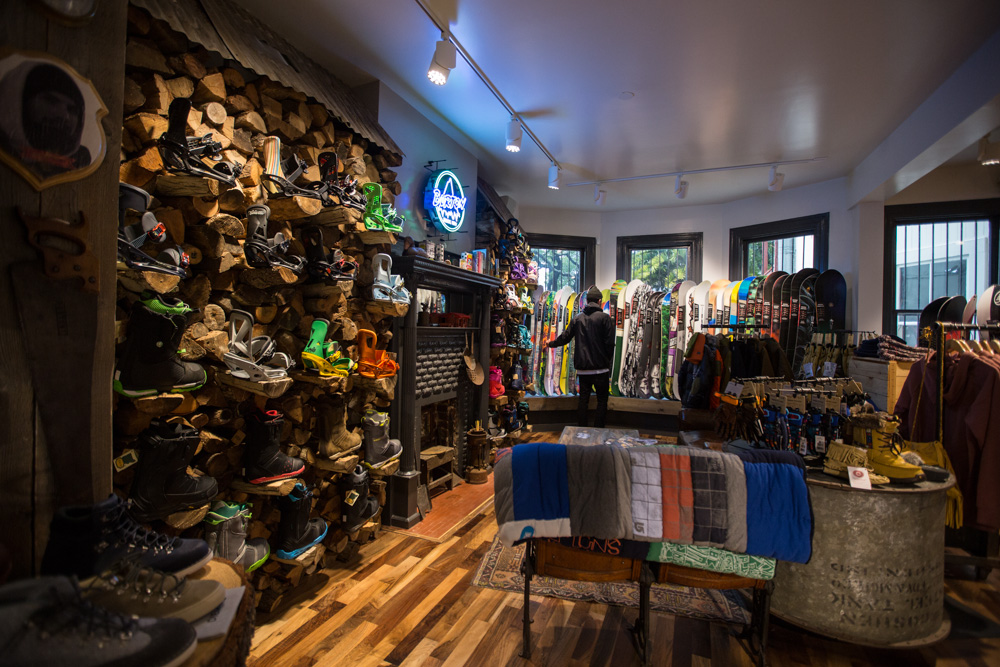 And it's nice to see so many "new" and throwback shapes entering the fray.  This is the board I was eyeing: The Cloudsplitter.  Now, if I can only find some fresh powder…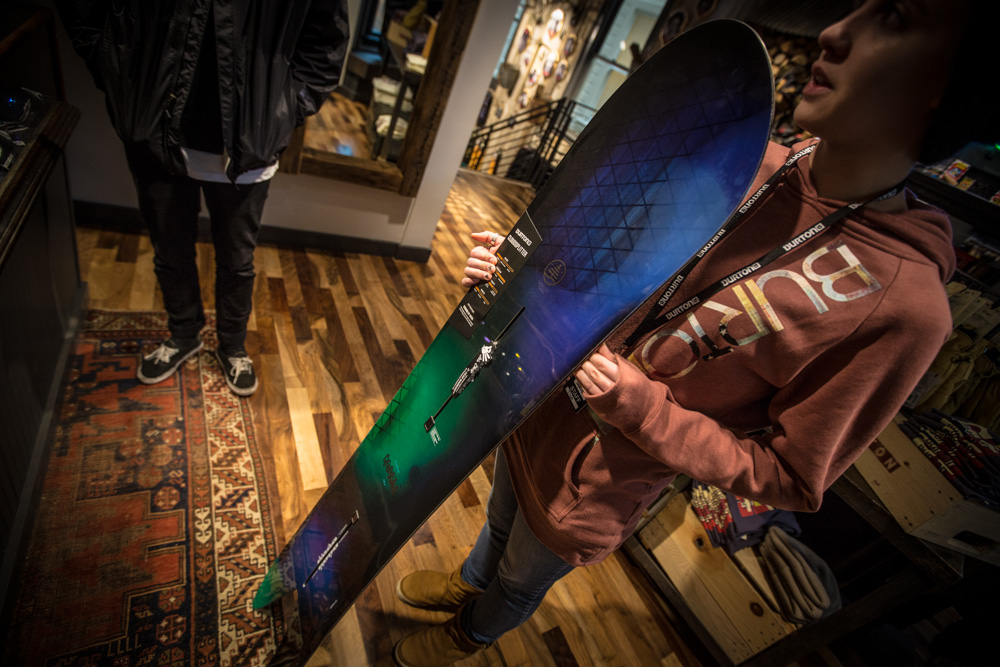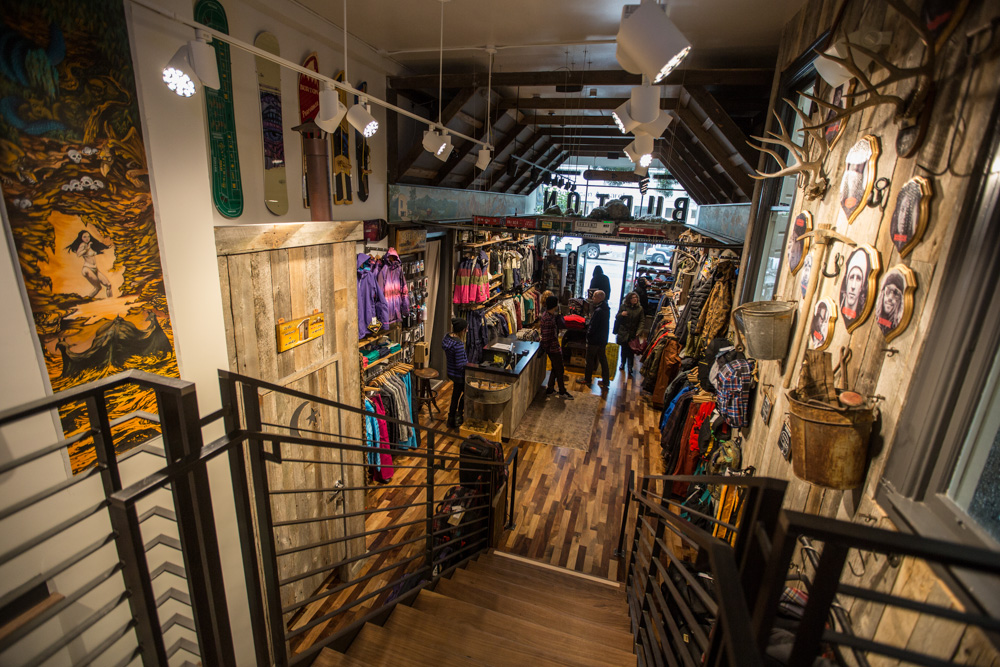 Black Scale is always a worthwhile visit.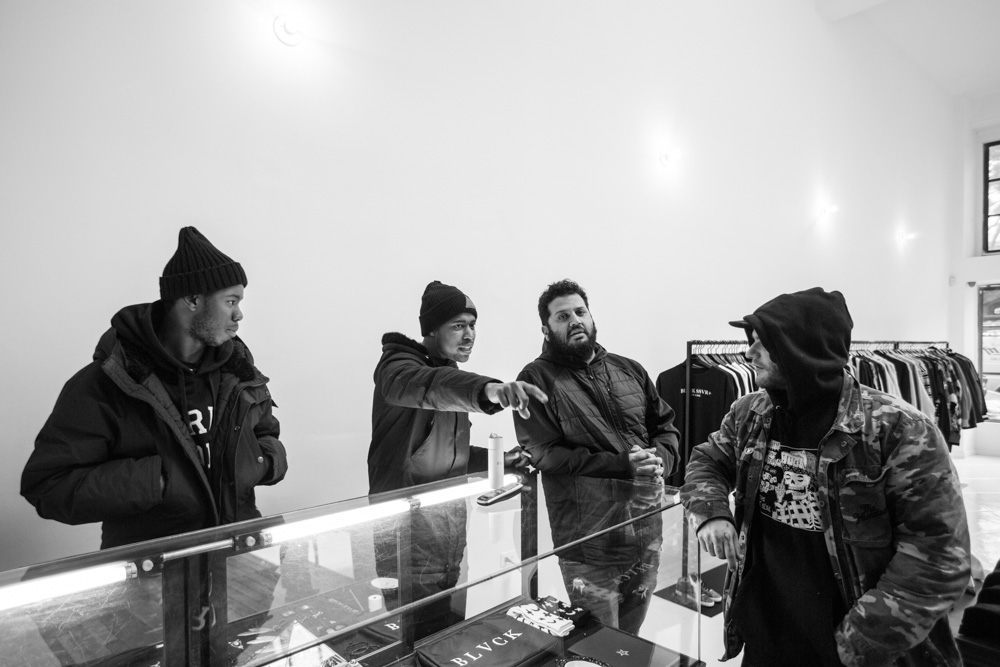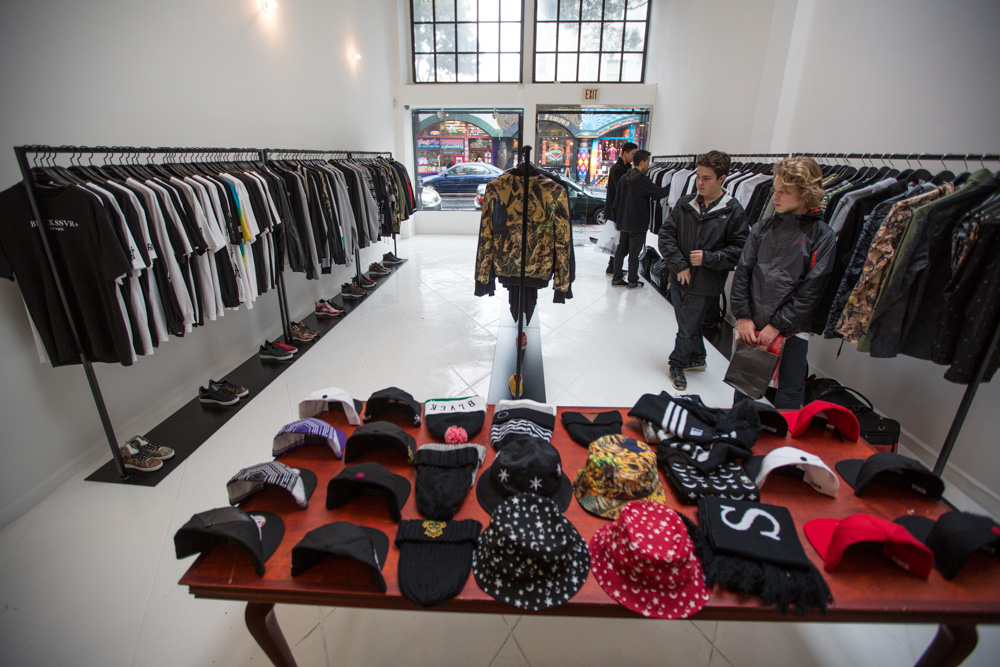 My favorite area to look in the Black Scale shop is in the accessories and jewelry display.  We don't make any jewelry ourselves and I don't wear any, so I'm always intrigued to see how our friends and competitors are doing it. In my opinion, Black Scale are some of the best to do so.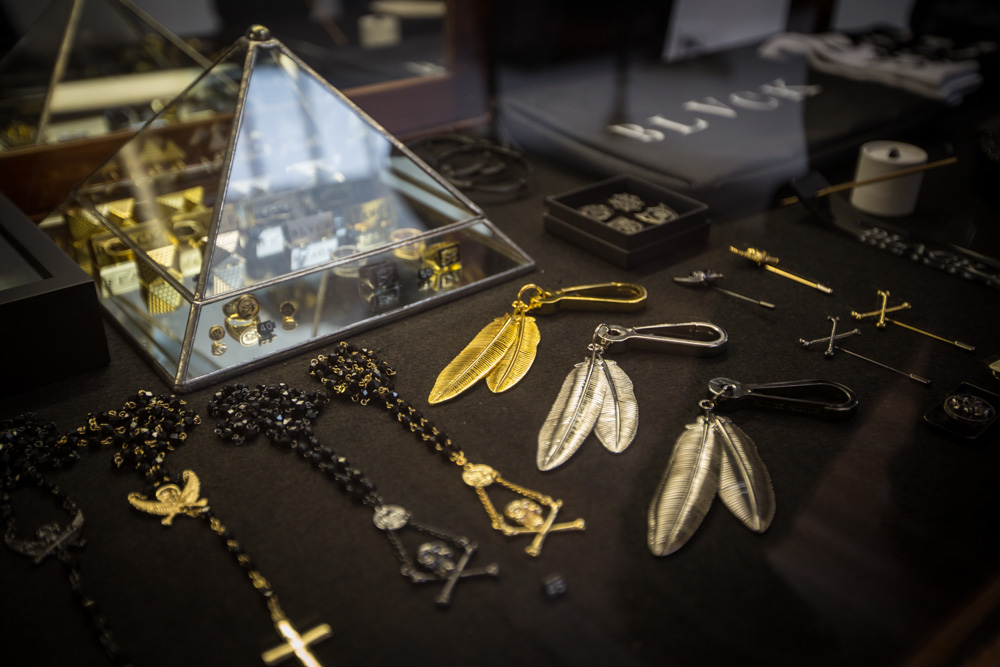 Rain, rain go away.  We'll be back another day.  Soon….