Our old friend DJ Hapa is a true jack-of-all-trades. For all the Southern Cali folk, you see him every morning on the KTLA news, but he also runs REHAB Records and DJ City, heads the Scratch DJ Academy, and is the national spokesperson for epilepsy. In other words, Hapa's the reason why your parents think you're a failure. Even if you're a brain surgeon with a 40-inch vertical jump.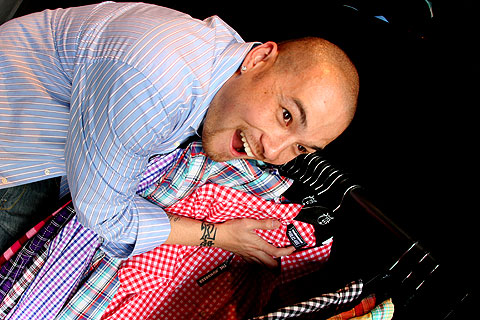 Everybody loves Ray. And Denis. MIGHTY HEALTHY IS YOUR FAVORITE BRAND. EVER.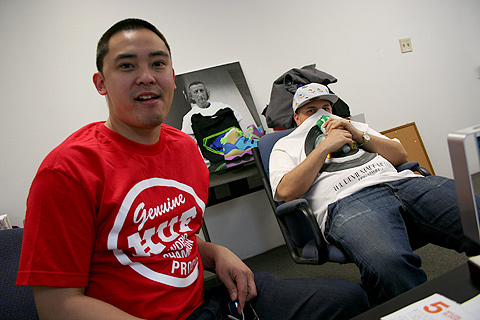 Since I'm gonna be rotting in an airplane seat for the next 14 hours, why don't you spend the time going through our regularly-updated PHOTO BOOTH? Here's a game. In the latest update (March 16), look for:
1) Starbuck's cup.
2) A single-headed pug with 2 bodies.
3) The same shirt worn by 2 different people in the same pic.
4) A Blackberry phone.
5) Something better to do with your weekend. Go outside, moron.
by bobbyhundreds