Giant Robot hosted an in-person signing with David Choe tonight at GR2. The occasion was marked by the release of Dave's first wood figure, "CHOE GAL," which is limited to 1,000 pieces. Plus, he just did the Obama cover for the new Giant Robot magazine.
Dave has a lot of female fans who really like him a lot as a friend.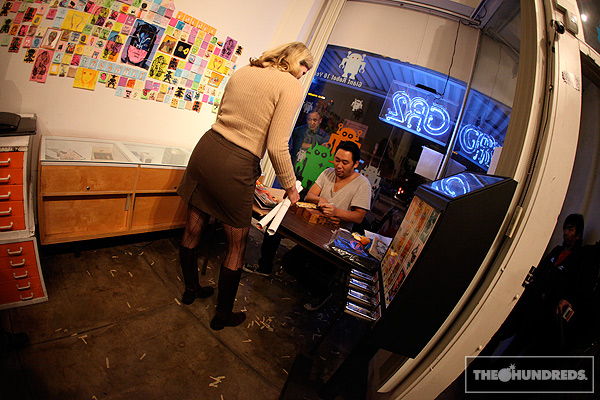 Words of wisdom.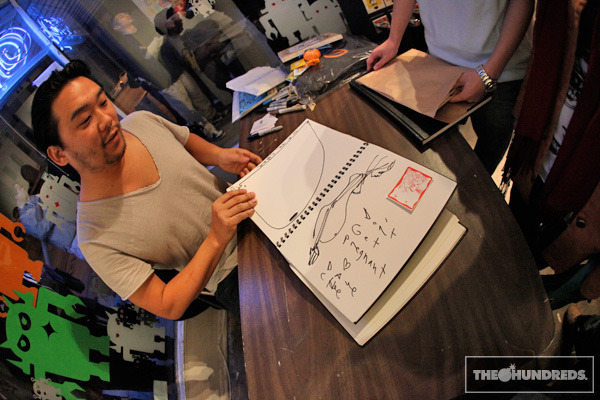 Martin and Eric of Giant Robot were pleasantly surprised with the line.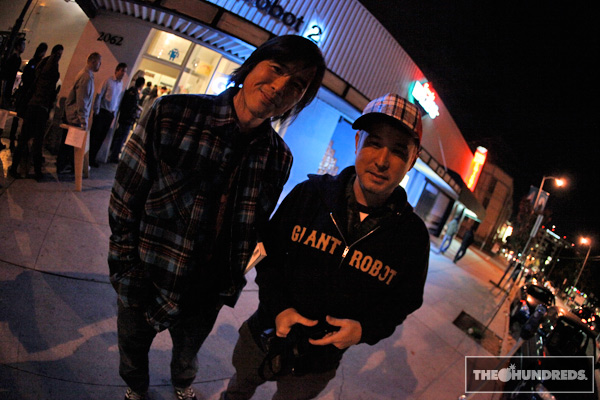 This guy directed House Party and so he wins.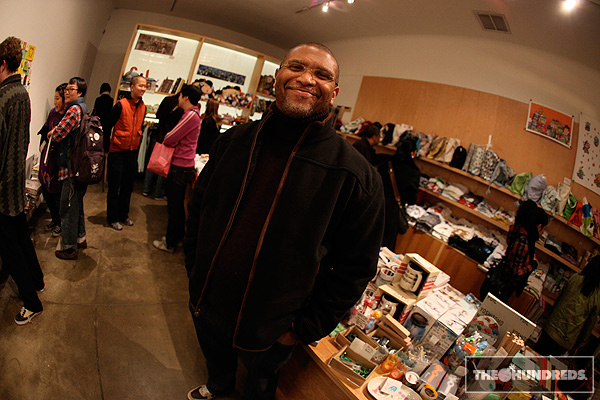 Off to eat curry.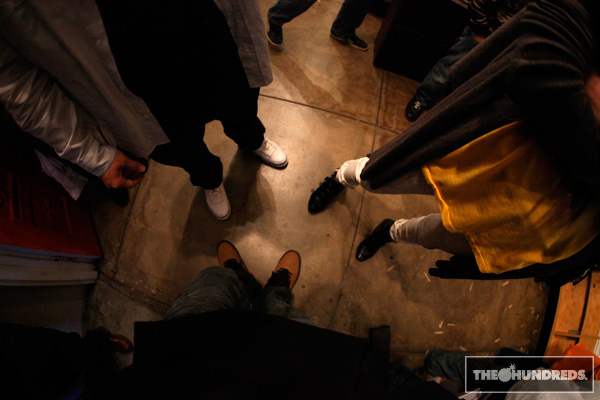 by bobbyhundreds