For the first time ever, Jensen told me to come down to his art gallery on Melrose, Gallery 1988, to check out one of his shows. Not that they all haven't been important and noisemaking in their own right, but for Jensen to politely demand that I needed to experience this latest solo exhibition by the next-big-thing artist, it got me curious. Then when he explained that it was the first time he had sold out of an entire show, and in 3 hours nonetheless, I was hooked. Turns out fans flew in from all over the country for the night's opening, sleeping on the sidewalk in a line wrapped around the block. All for an art show, and all for a designer I was admittedly unfamiliar with.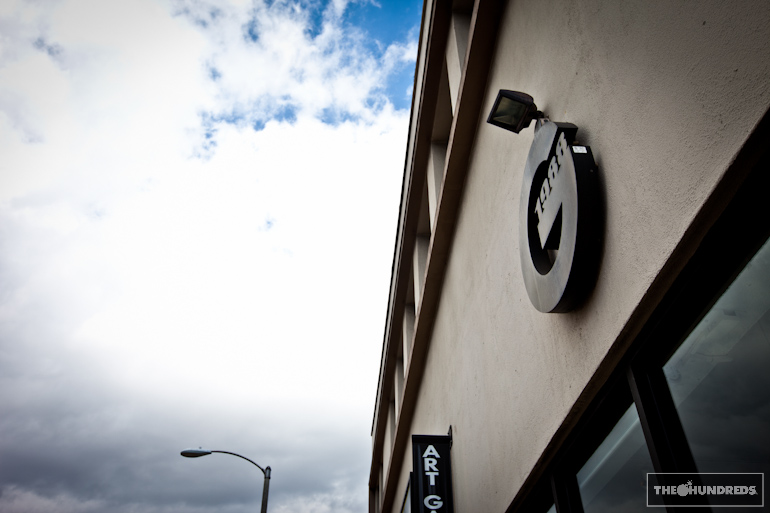 His name is Olly Moss, and he's a 24 year old, unassuming design kid from the UK who came up in the Threadless scene and then got big on the web through Tumblr and other aggregate sites. (Right now he's currently trending on Twitter for having done all the Resistance 3 video game packaging). If you're a regular on the aforementioned sites, you're probably familiar with these popular graphics which have been riding the re-blog carousel.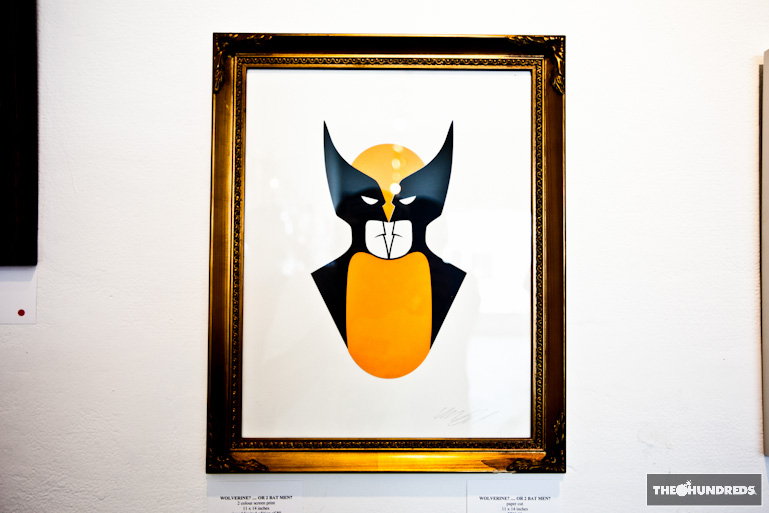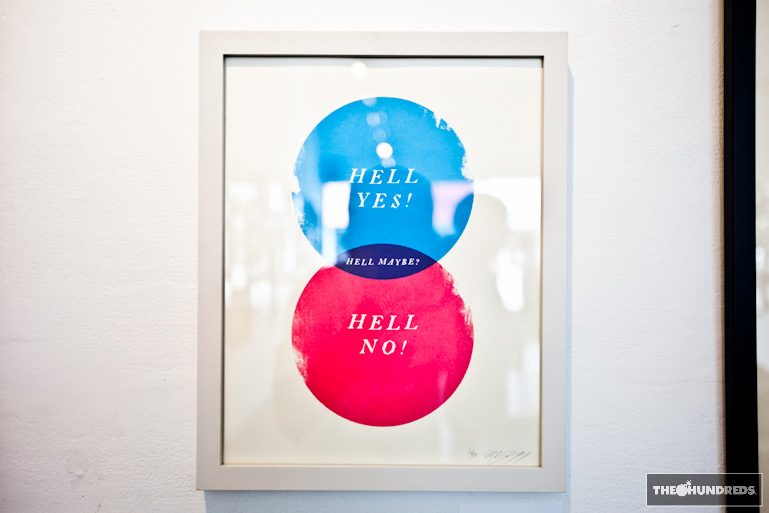 But the show was really about these laser-cut silhouettes, all of which were 1 of 1's, housed in unique frames. They're all likenesses of famous pop culture icons, mostly from the past decades, like Kermit the Frog and A Clockwork Orange. What made the overall show even more engaging were the clever twists and nuances Olly incorporated into the presentation and juxtaposition of images. Like giving Scrooge McDuck a $10 Million price-tag or hanging Statler and Waldorf (the old Muppet haters) high above the rest. See if you can recognize some of the portraits, and if you can find Waldo.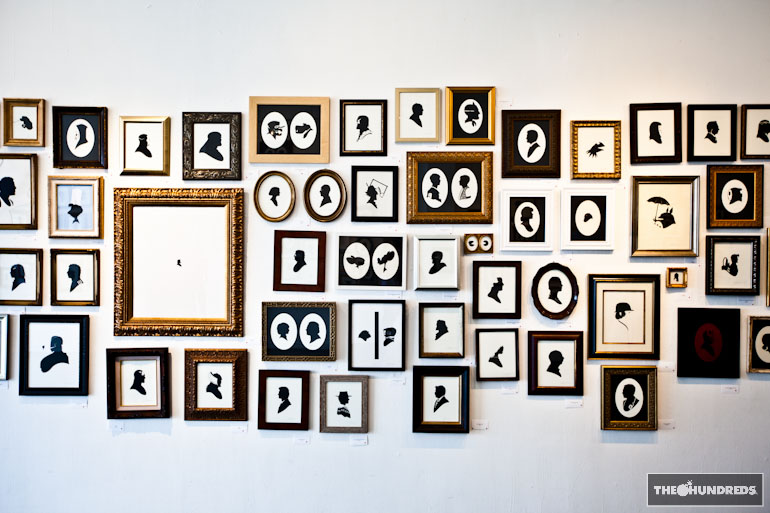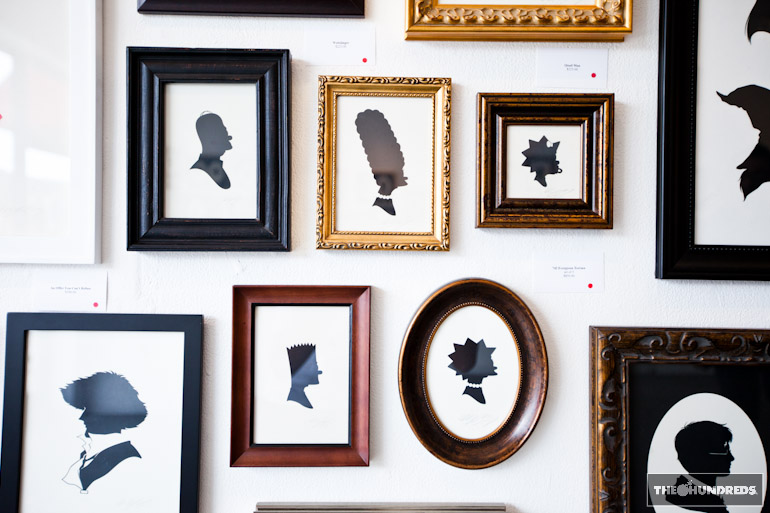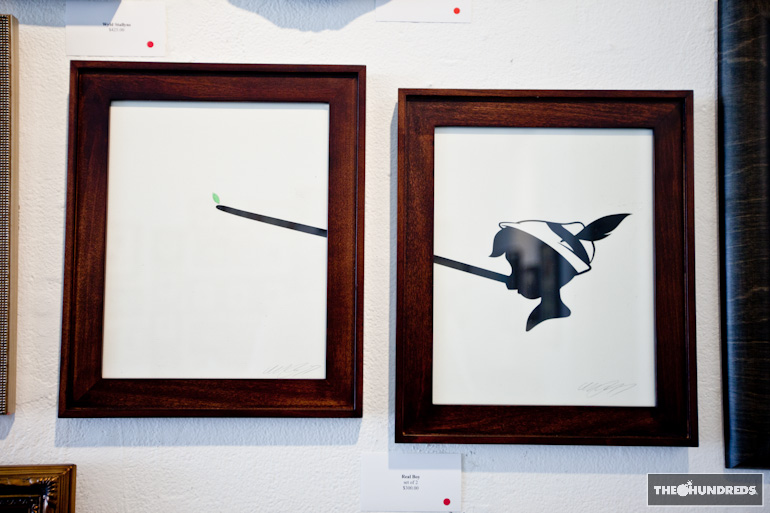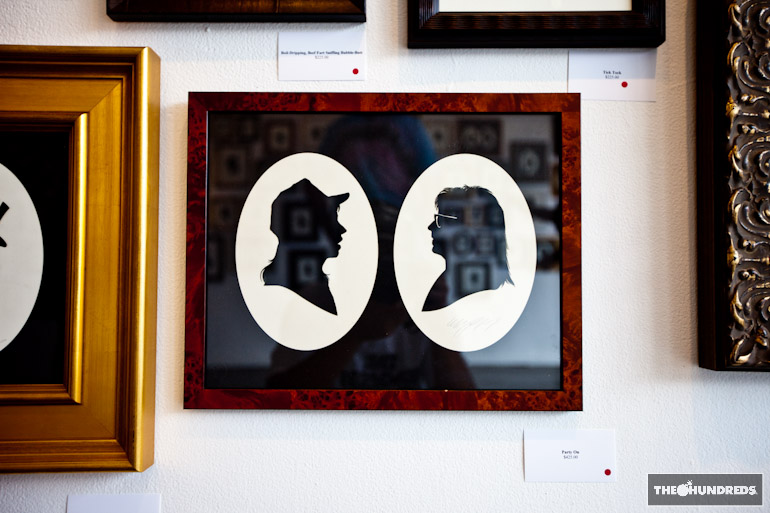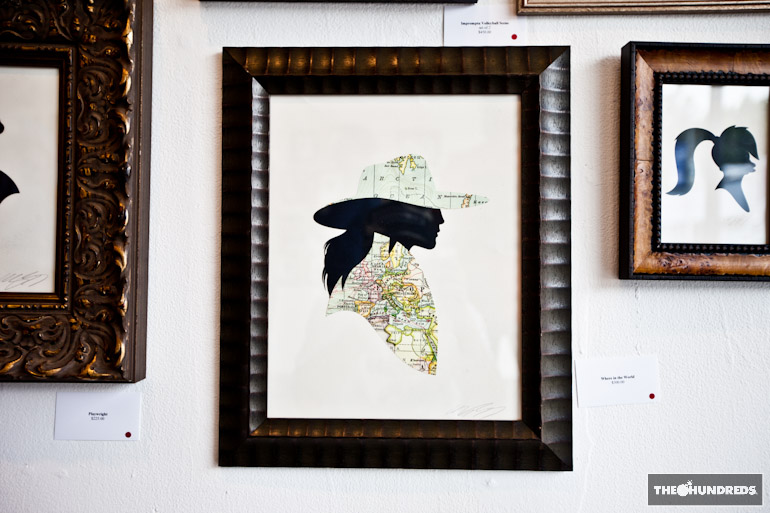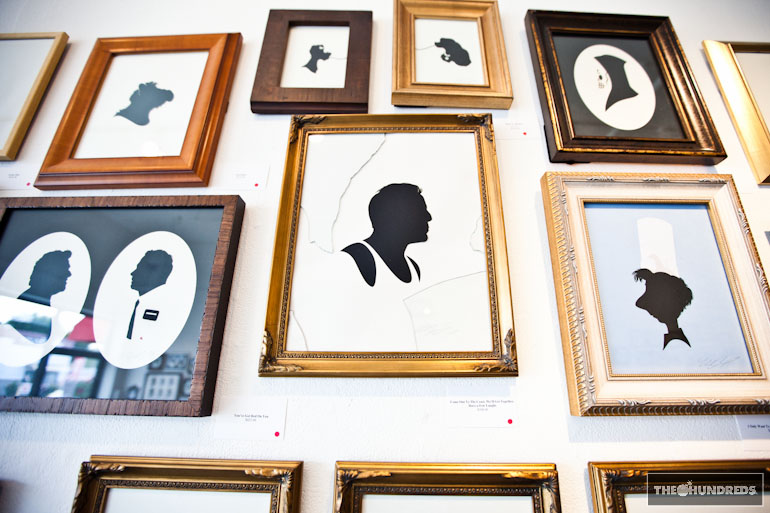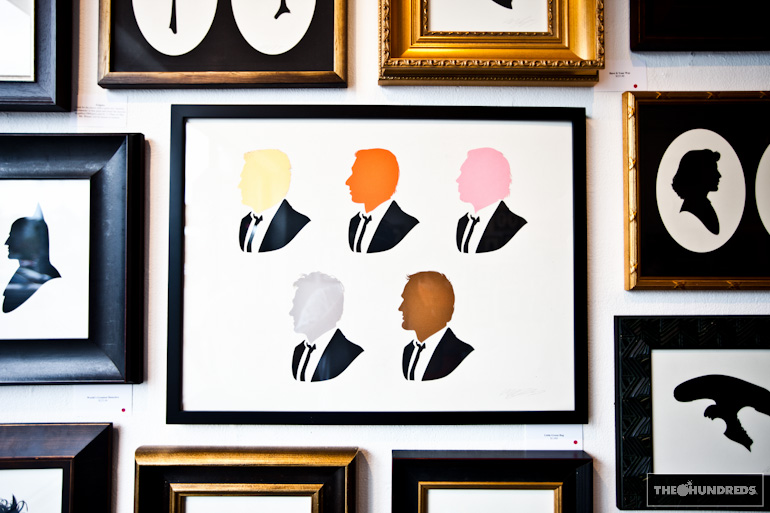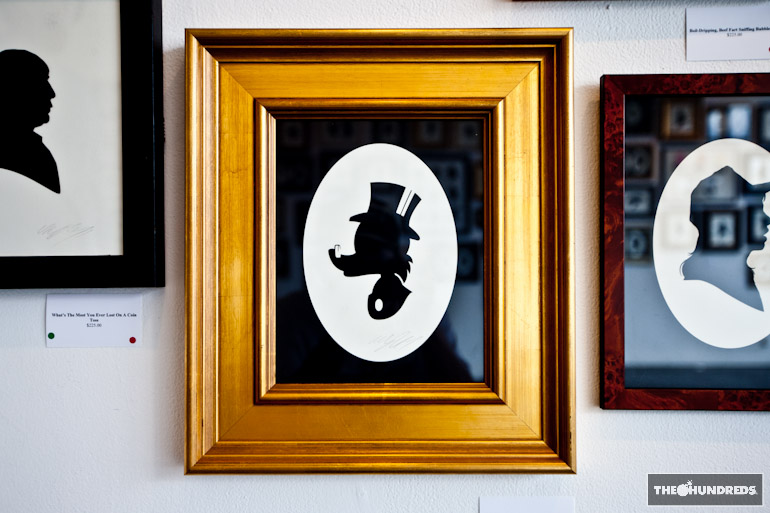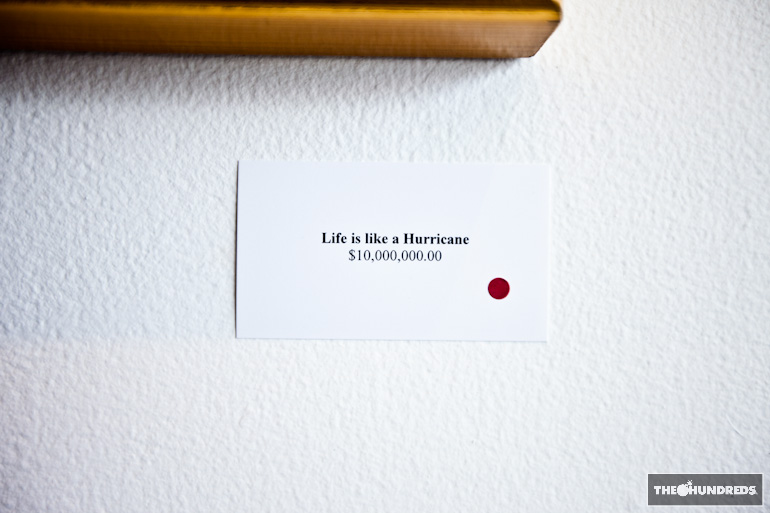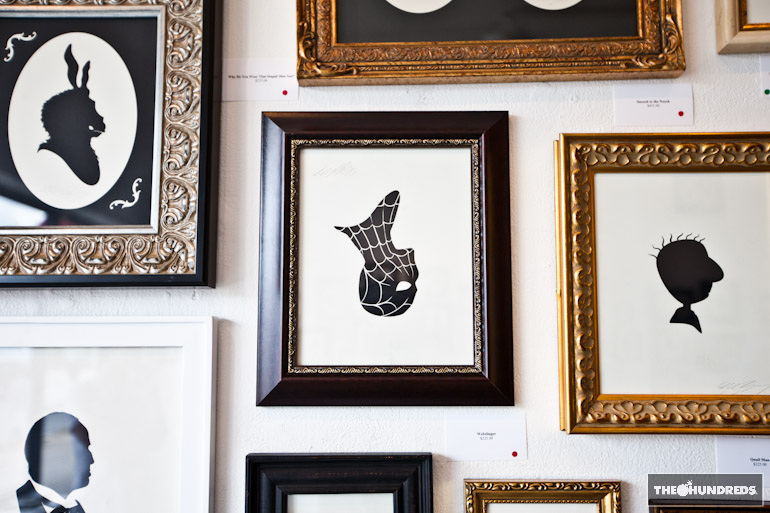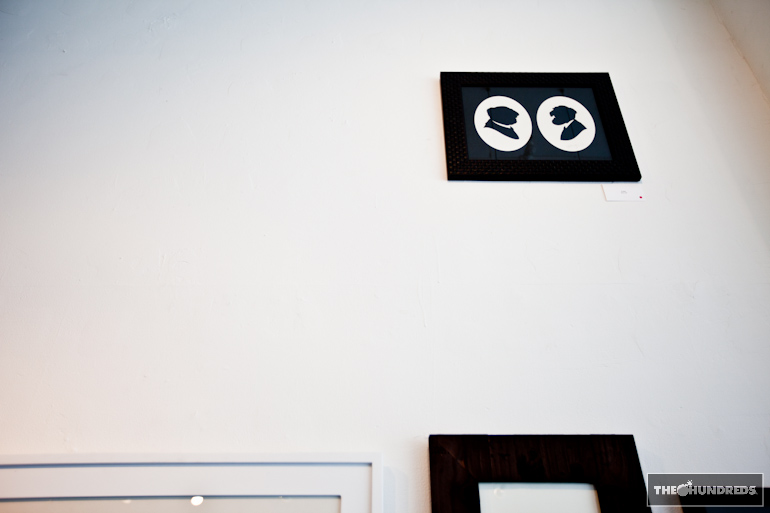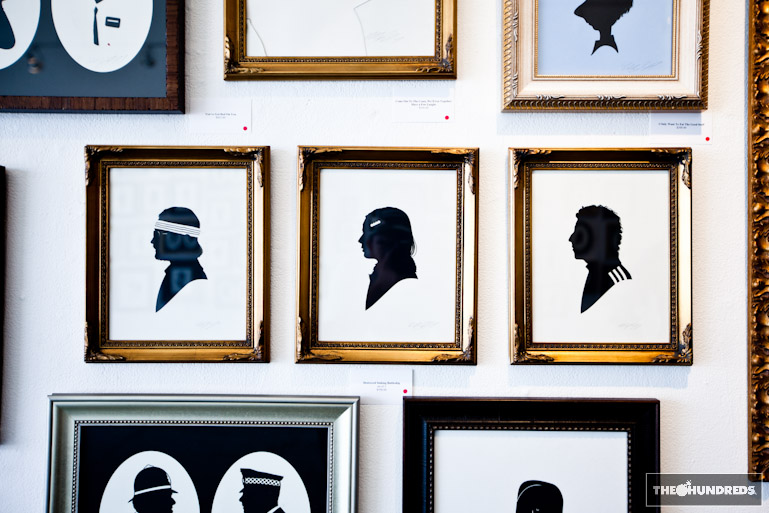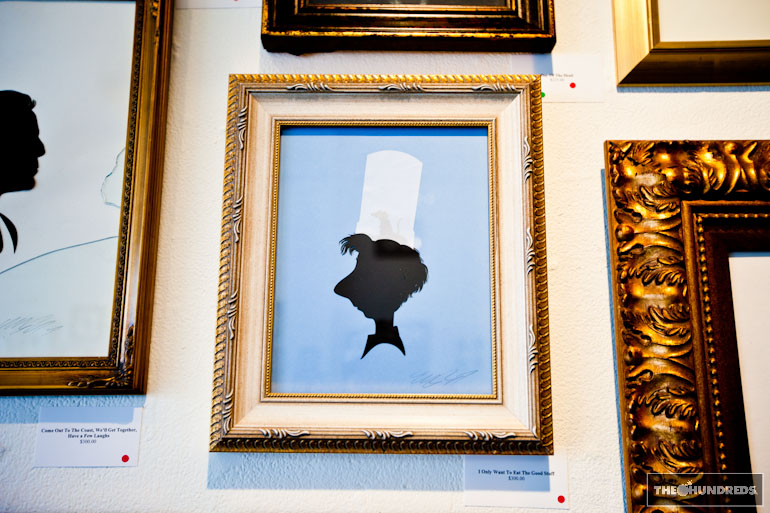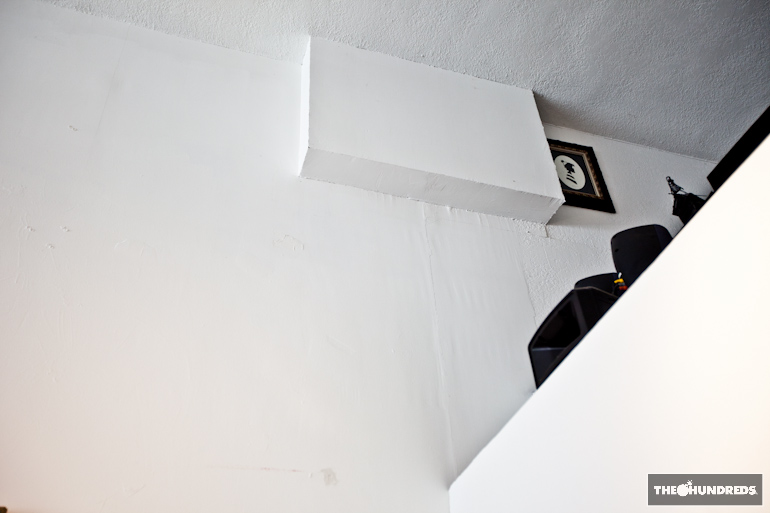 And here are my personal favorites, which you've probably guessed by now.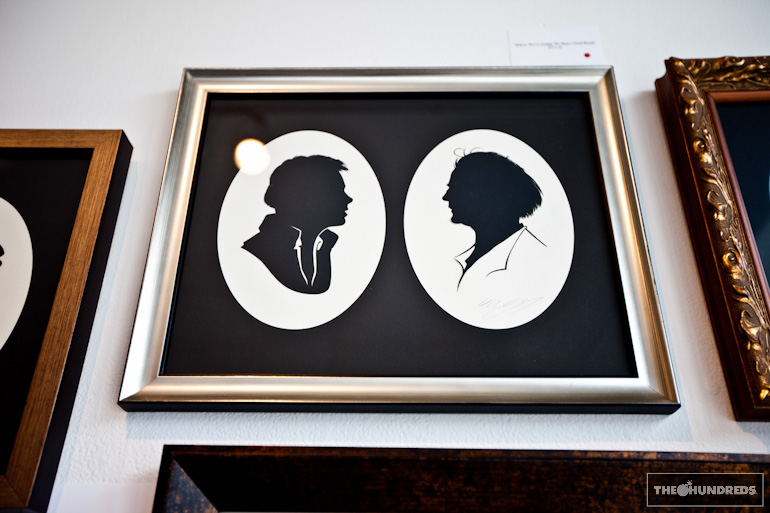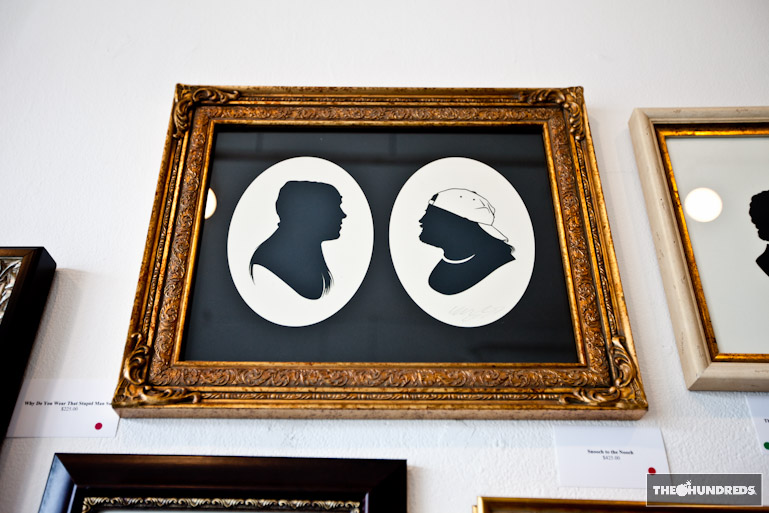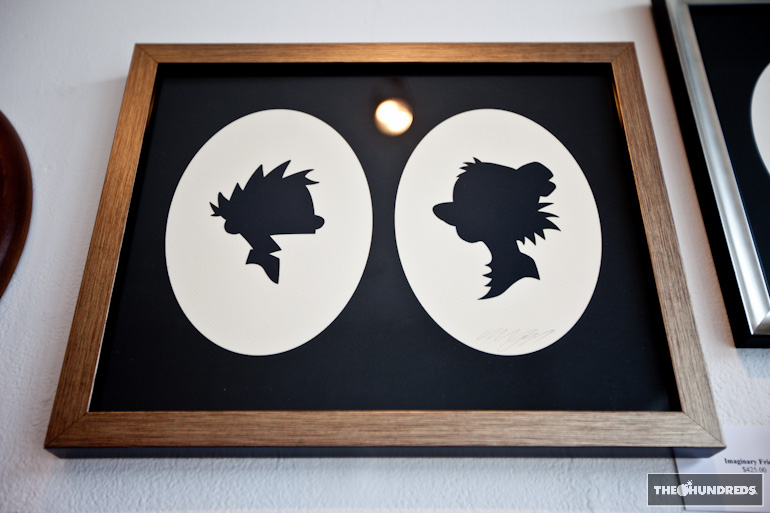 The show is only up until the 20th so you kinda gotta hurry to witness greatness.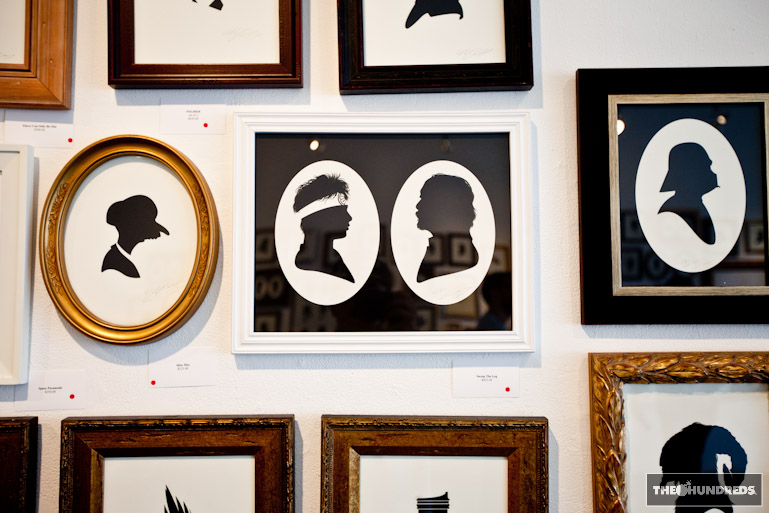 This is Jensen in front of the Olly Moss original he bought based on the Saved by the Bell cast. Jensen himself is a Chronicle that is dying to be written, and I promise to get around to it soon. For one, he has the funniest Twitter on the web outside of Ben's. He was a writer for the WWE at one point in his life, and was alsothe first white rapper signed to Interscope (you can probably guess the second). And just to add the cherry on top, Jensen makes his rap re-emergence in this recent Funny or Die! clip. Talk about a jack-off all trades. I mean a jack of all trades.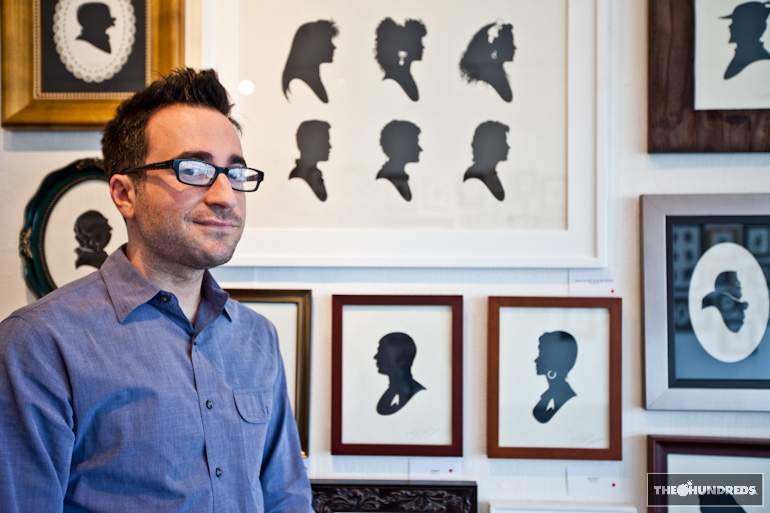 by bobbyhundreds