So while I'm over here at the Fantasy Factory, I wanna get the scoop on Y&R aka Young and Reckless. Y&R is Drama's upstart t-shirt brand, but it's a little bit different from a core streetwear brand, in that the distribution is on a mass-market scale. And obviously, there's a full-fledged television show backing it. But it's still a dream project for Drama and his plans are to go huge with it. I don't think he'll have a problem,.. this is the brand that you'll see all the kids wearing in no time at all.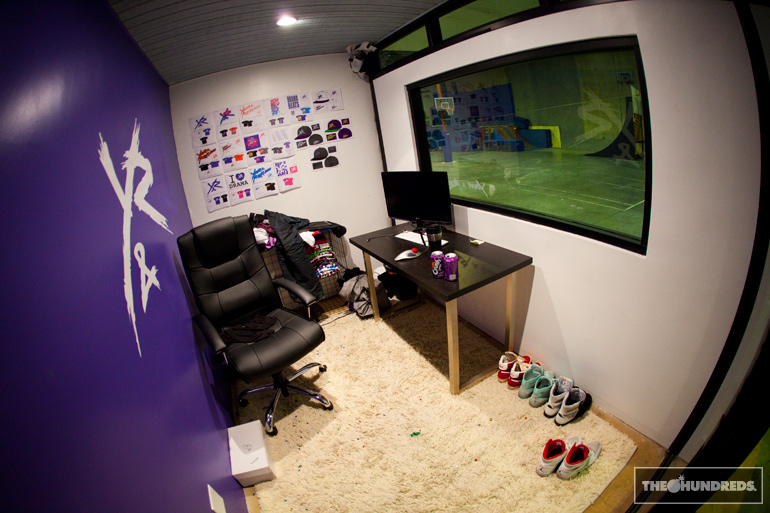 Drama's other passion lies in making music. Producing. He's got a mixtape coming out in a bit, you can hear a snippet on the video I shot with guest spots by Bishop Lamont and Ya Boy. Check out his studio, puts the office to shame! Spaceship styles..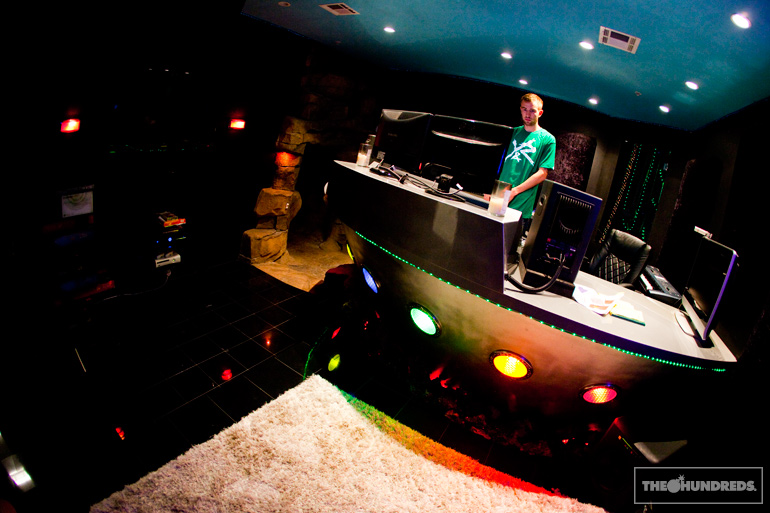 Outside, if you pop open the kitchen cabinet, you can look right into the recording booth. Kinda weird.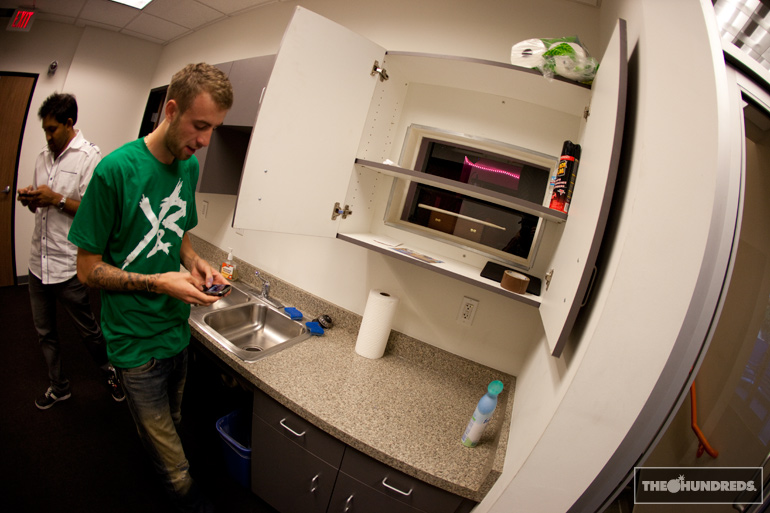 Sorta unrelated, but this was my first time playing with a Microsoft Surface.. The iPhone's proliferation has kinda taken the wind out of the sails on this thing.. it really is just a table-sized version of one.
I likened it to our generation's sit-down Ms. Pac Man. Apparently, these aren't for sale yet, but'll be 15 G's or somethin'…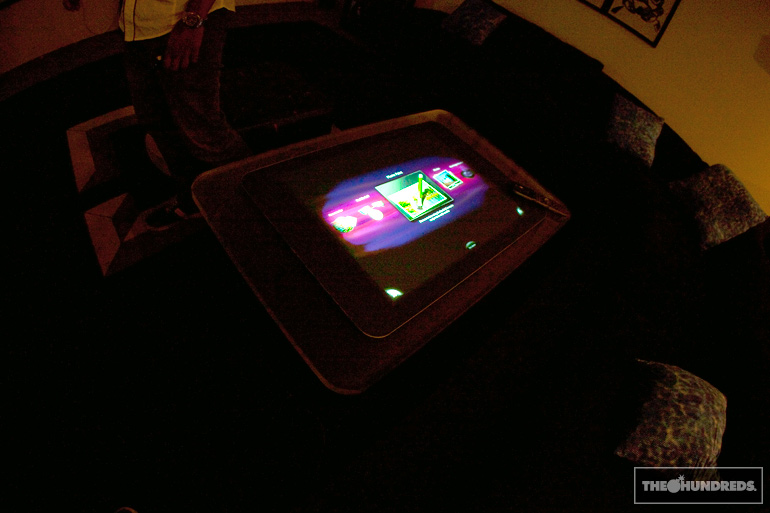 by bobbyhundreds