For some reason, we have meetings lined up in Orange County over the next couple Wednesdays. And it began today with stops at New Era, the Johnny Cupcakes lecture at UC Irvine, and to drop in on our good friend Mike at 686.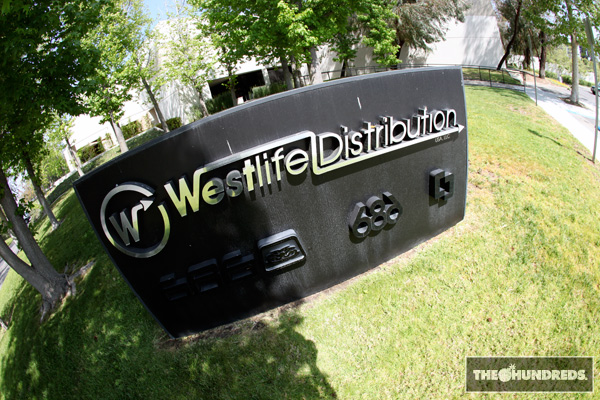 Mike's been running 686 since 1992. I'm sure that's older than some of you who read this blog. In that time, 686 has become one of the leaders in snowboard technical outerwear, having invented many of the trends that are followed today, as well as injecting a strong L.A. street aesthetic into design and interesting collaborative projects.
I like how the Shepard Fairey artwork locks up with the Bounty rolls on the fridge.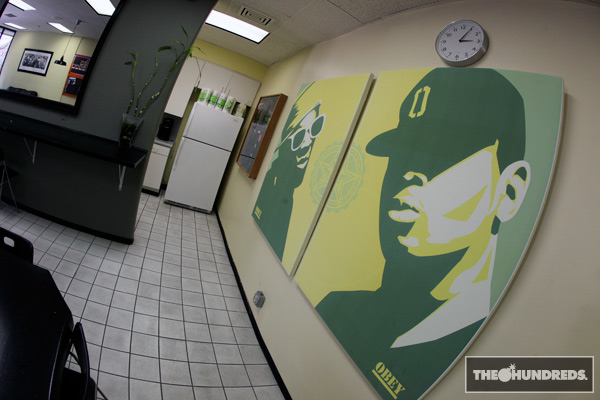 Early artist series with Hersk and others..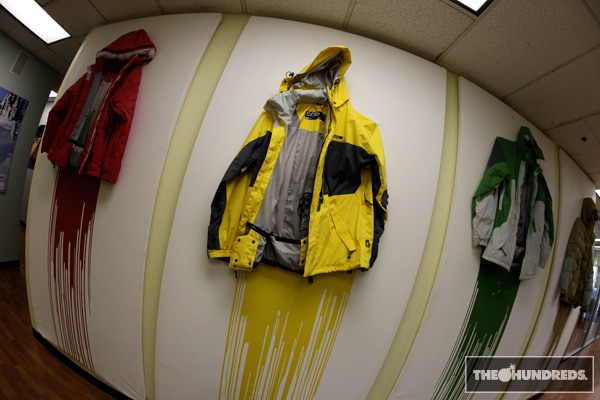 Collabo with New Era, where the fitted was built into the collar. And check the hood.. 20 1/8 sticker.. you'll never see New Era doing something like that anymore.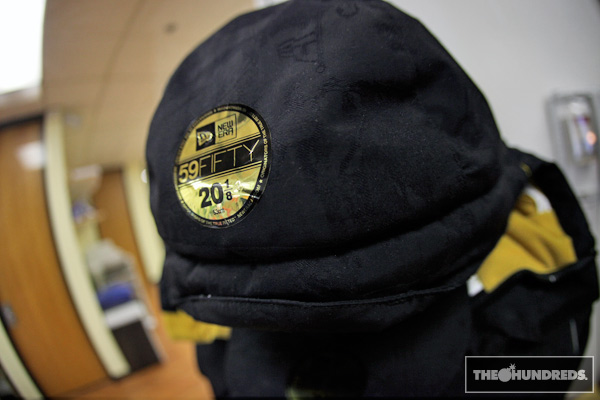 Mike also gets creative with one-off projects like a jacket constructed entirely of 1 dollar bills. Only afterwards did he realize that this might be illegal.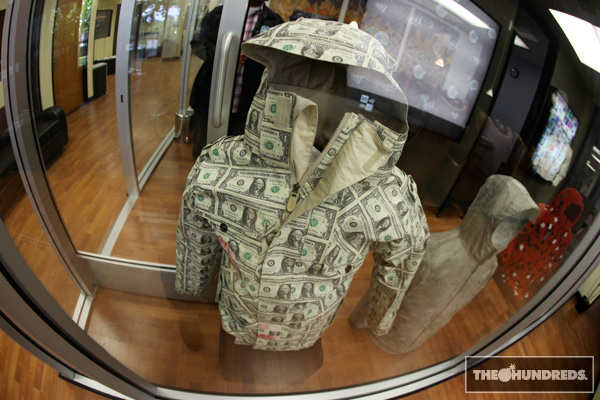 Dalek's interpretation.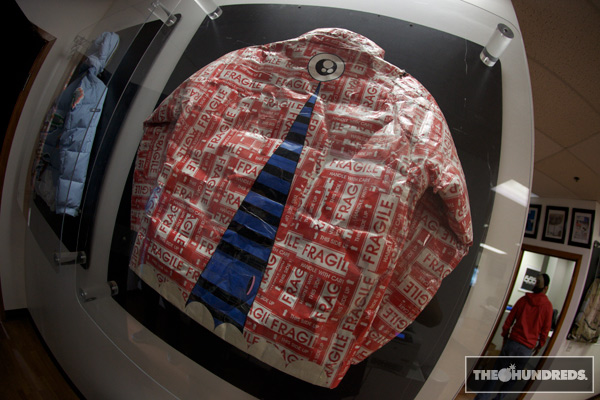 Legomania.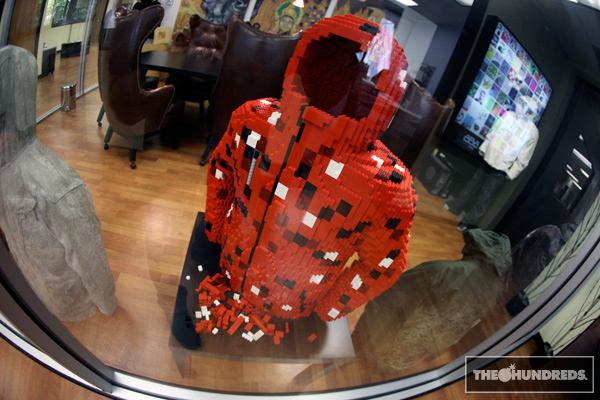 Speaking of collaborations, here's a sneak peek at the upcoming 686 x New Balancecollection.. spans everything from sneaker-infused boots, outerwear, to even running shoes.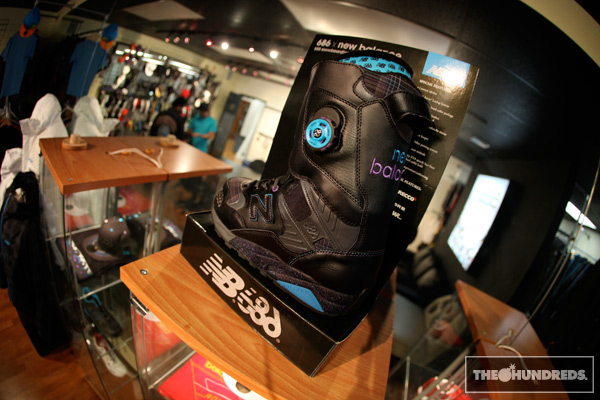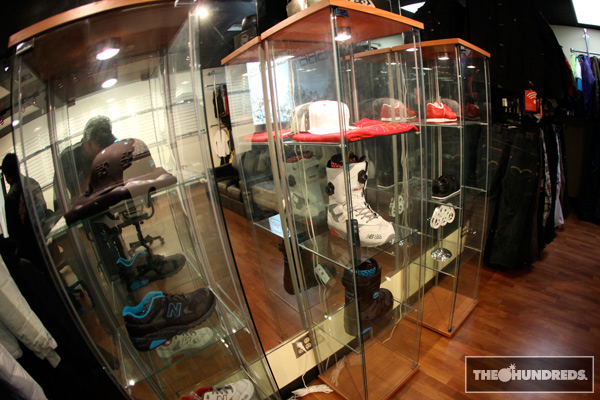 Rounded the corner of the warehouse and spotted Adam on this guy's desktop wallpaper.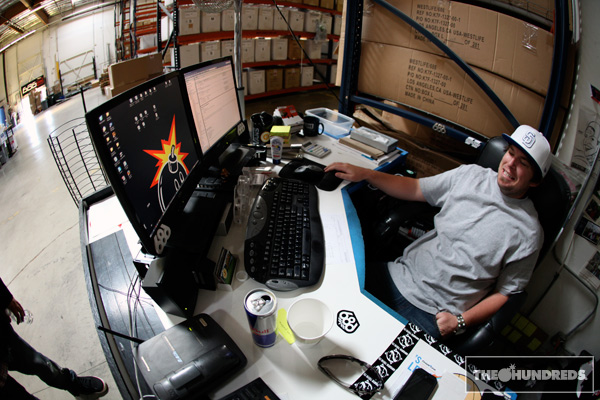 Turns out he goes by "Adam Bomb" as well.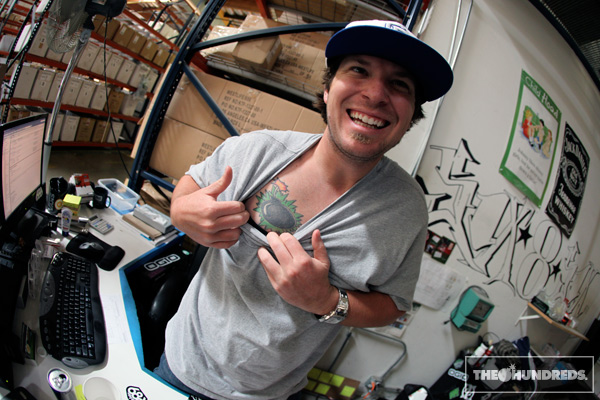 Mike has a cool office. He says he practically lives out of here, and after awhile, I definitely got that vibe. Check out the original Daleks up there.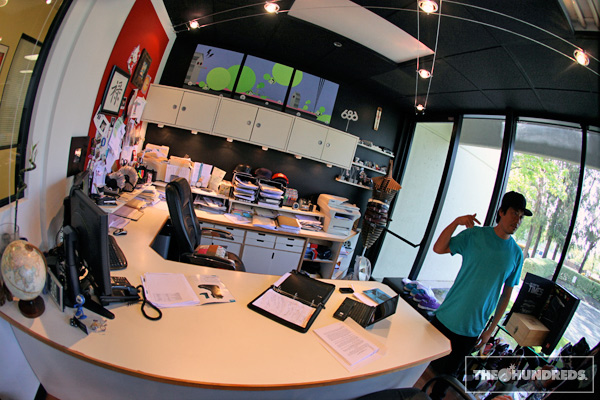 Stuff.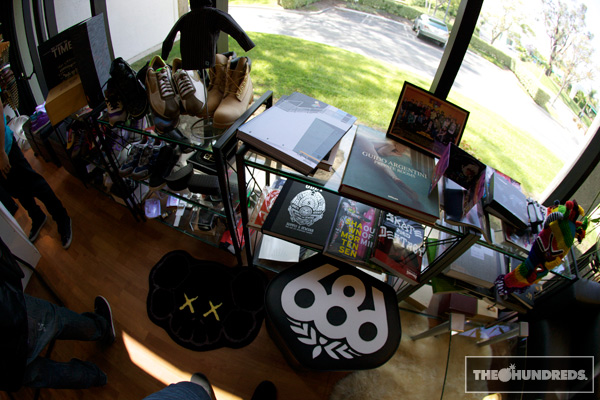 Speaking of print media…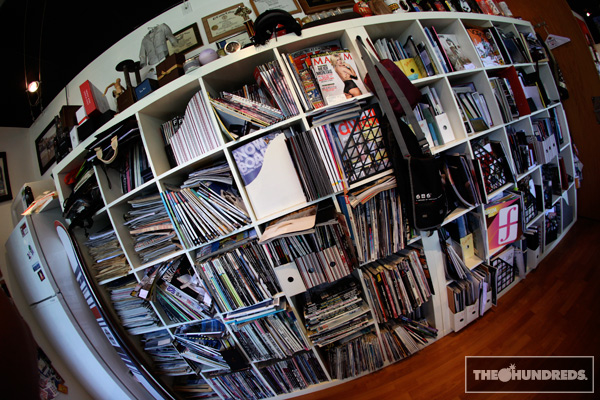 As I was saying, I LIKE TURTLES.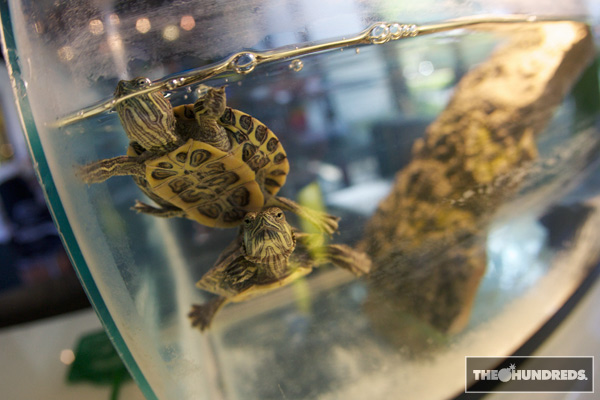 by bobbyhundreds