Los Angeles. With almost 4 million people within its borders, the sprawling metropolis is home to a certain type of people. The Angeleno works hard, plays hard, and lives here to pursue and achieve a dream. They want the best in life, obviously.

And that's why Drai's is returning home. Perched atop the new W Hotel in Hollywood, the official opening night is mere days away for L.A.'s soon-to-be most-talked-about nightclub.
The name may sound familiar for the younger lot of you who are frequent Las Vegas party partakers. Drai's owners Jesse Waits, CY Waits, and Victor Drai own Tryst, XS, and Drai's Afterhours in Sin CIty. Basically, they've got LV dialed.
Now they're gonna do the same in L.A. Mixing the old with the new, a little bit of history, and the rest all their own style, the trio have crash-landed right in the heart of Tinseltown.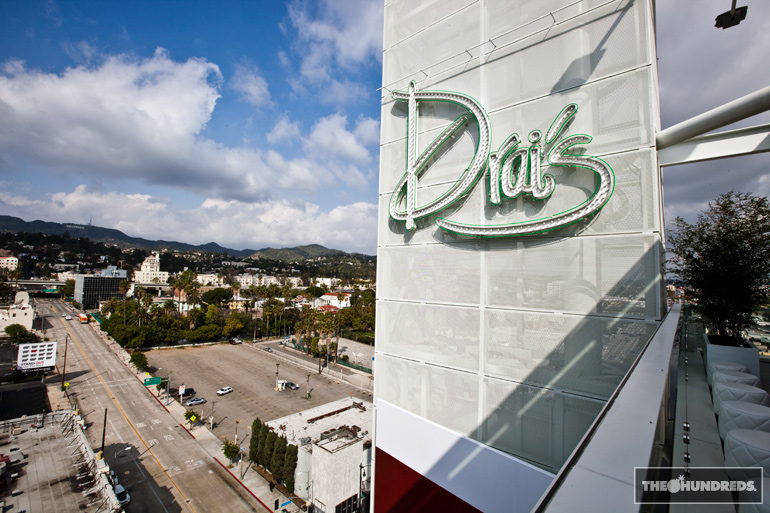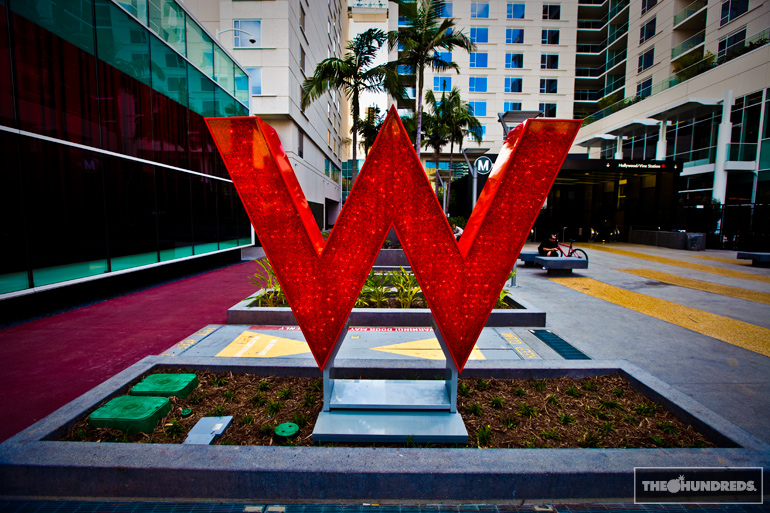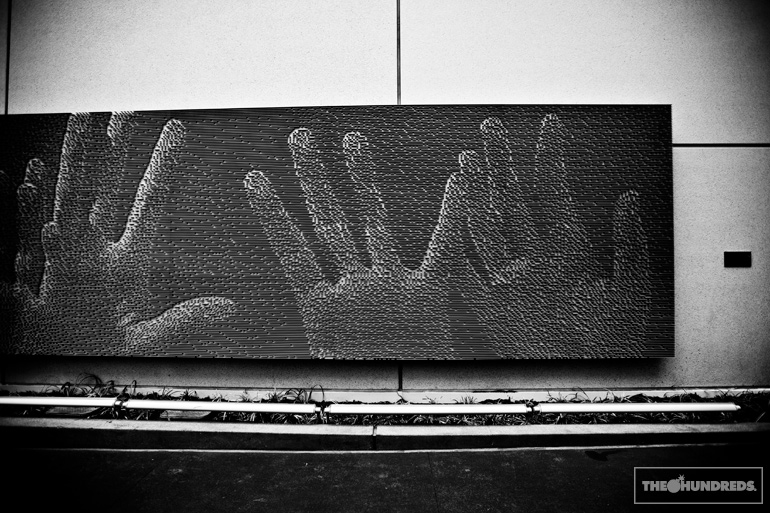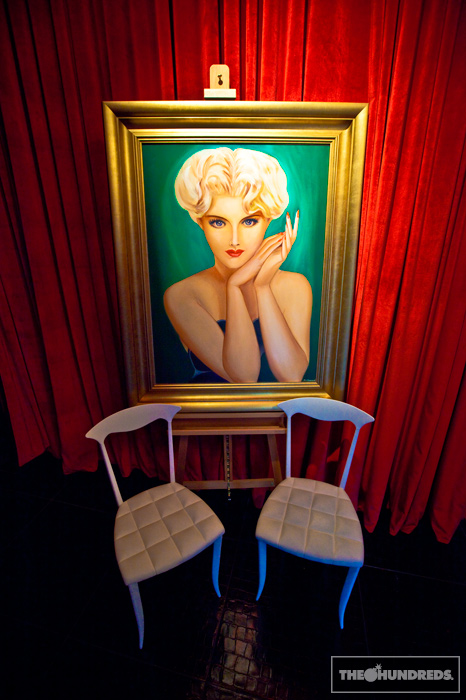 If you go out in L.A., you know the deal. It's always more about the scene, the pseudo-celebrity pseudo-DJ, the pseudo-everything clientele. And less about the ambience, the presentation,.. abandoned warehouses and run-down archaic bars??
The best clubs I've been to worldwide, you always have to take an elevator to get to where you're going. Drai's Hollywood is no exception… and yes, they change that mat every few hours.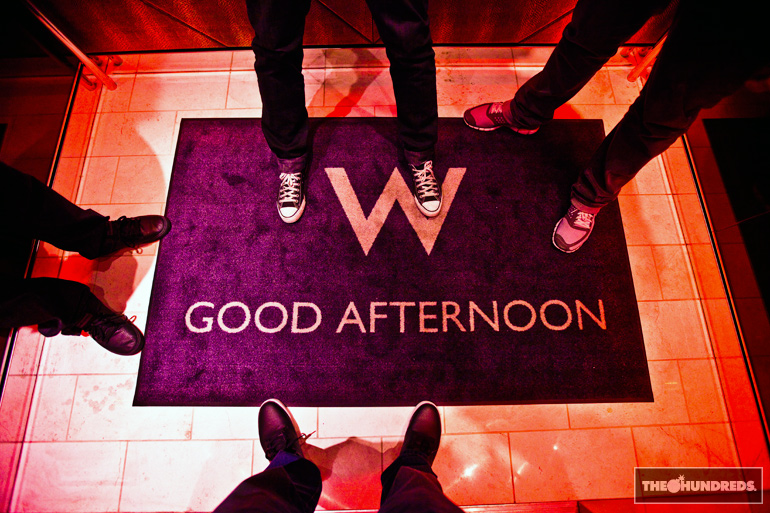 And here's your first look at the guts.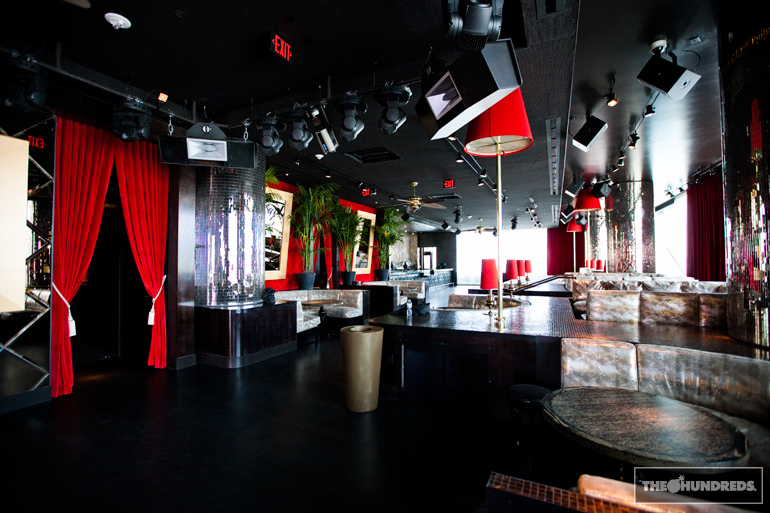 Summer's looking promising.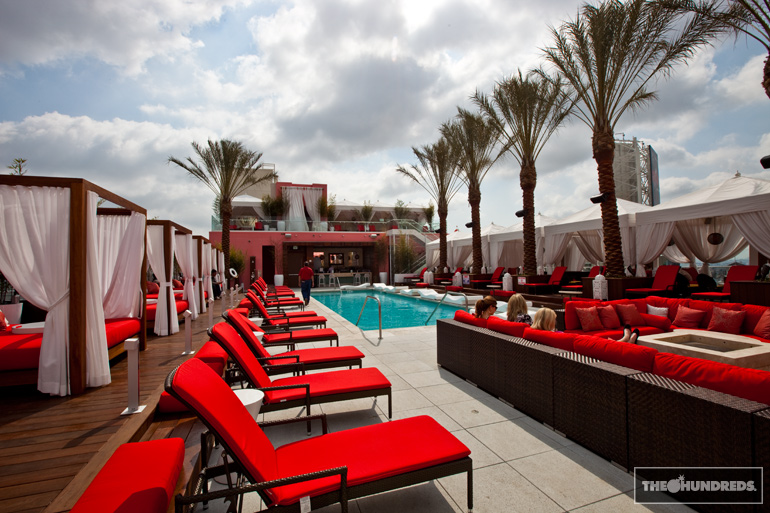 Lunch on the roof just for Ben, Aaron (Agenda Show), Tal (DCMA), and I. Tal is one of the new crew onboard to help Drai's become THE club in Los Angeles. Doesn't seem like it'd be that difficult of a job from the looks of things alone, but trust me, it's nothing but hustle.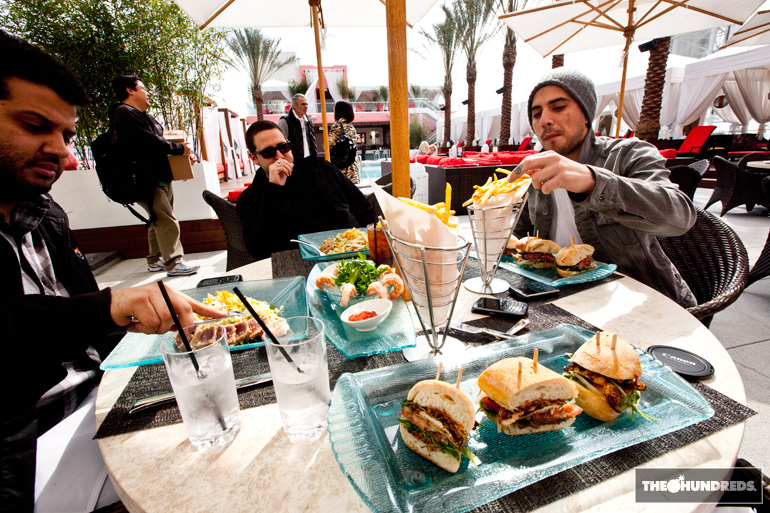 Looks beautiful in the daytime, and it's built for the nighttime.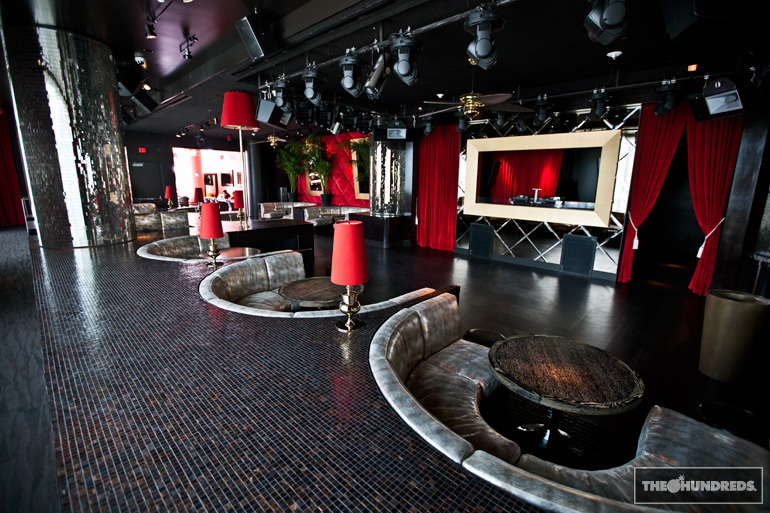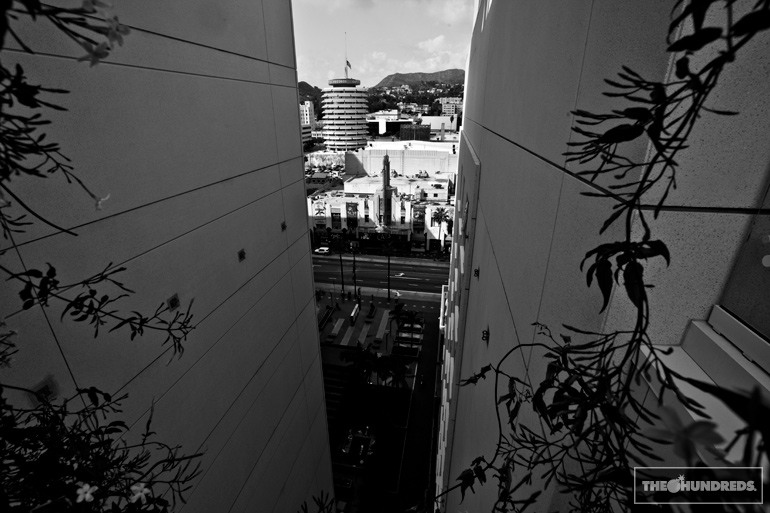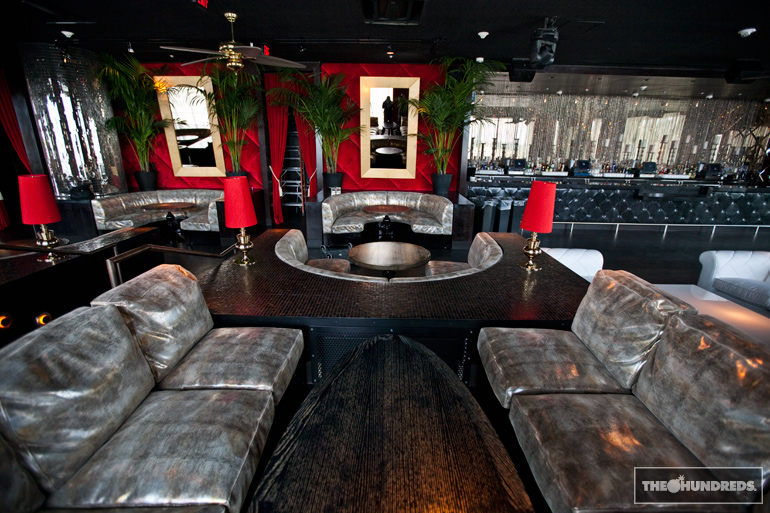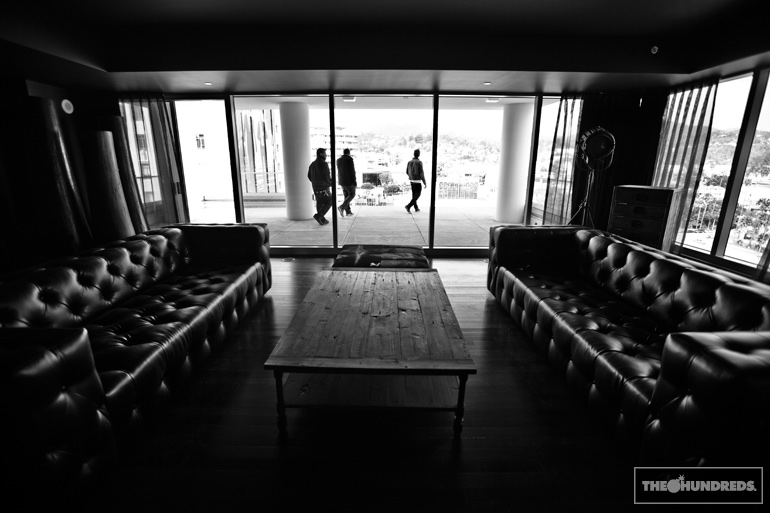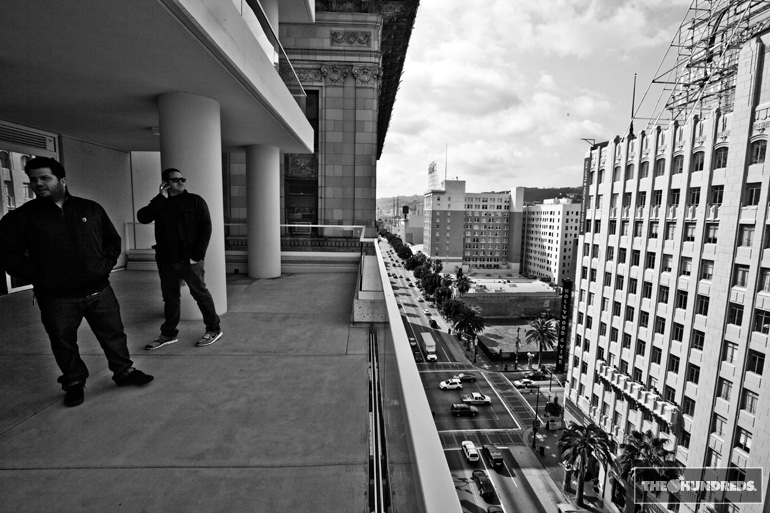 Vertigo much? Seeing stars…
Really, seeing stars. Look at the Walk of Stars dotting Hollywood Blvd. The Oscars were just down there Sunday night. On our way out of the building, we were waiting at valet next to Zoe Saldana (who's not so blue in person). She asked if I was paparazzi. (Wretched Canon bazooka).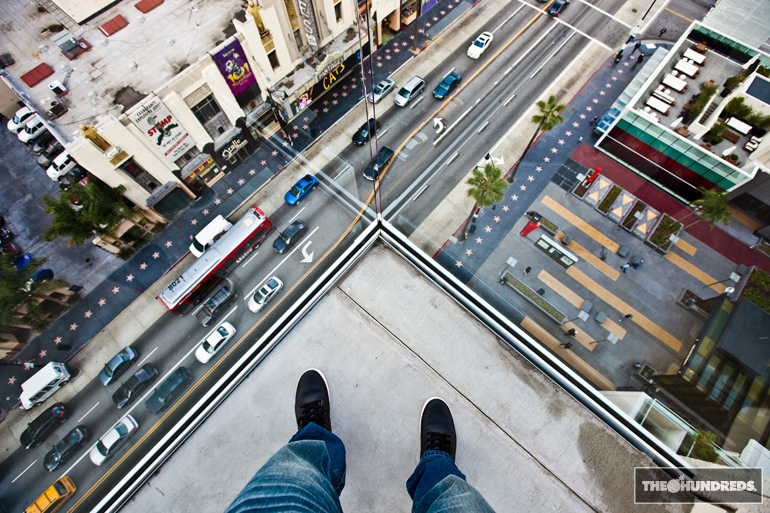 You can judge any venue by their bathrooms. Especially the ladies' room. How's this?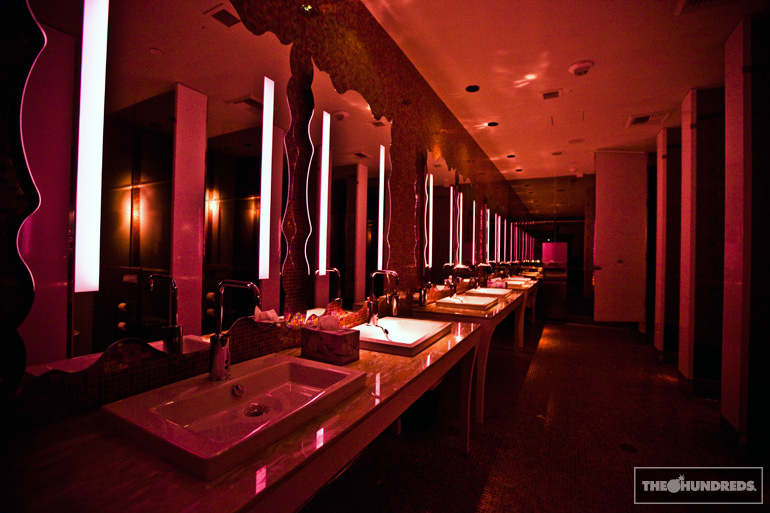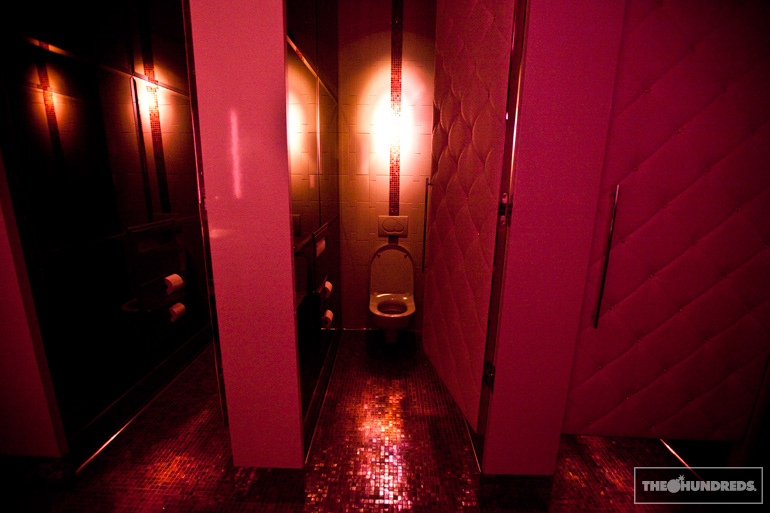 Drai's Hollywood. Opening Thursday night.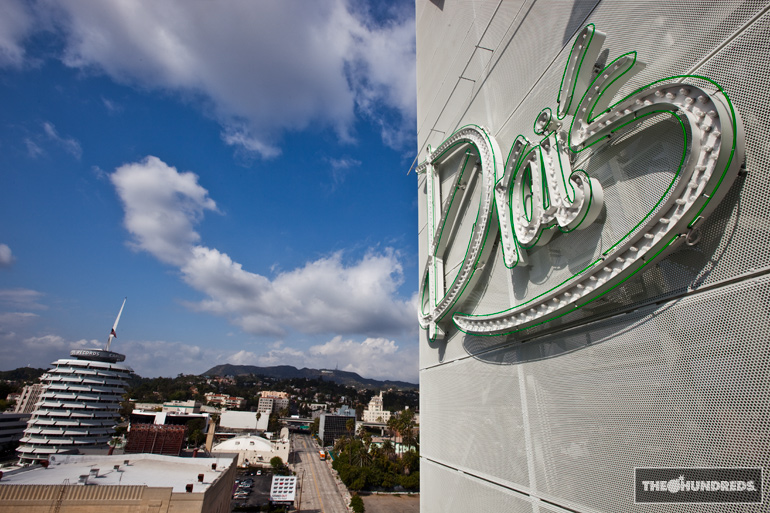 by bobbyhundreds