So like I was saying, the line for our annual Warehouse Sale started at around 3 in the afternoon yesterday, and by the time I got back from the Lakers game around 10pm, it was down the block and the street was crawling with anxious sidewalk-sleepers trying to keep warm. Just imagine a scene from Black Hawk Down, except the road's swarming with skaters in hoodies.
There were plenty of memorable anecdotes from the campout — not including the 2 bonfires — like when acop pulled up, and was told the commotion was for a company called "The Hundreds.".. "Oh yeah?" he responds, "You mean, the bomb?" Turns out his son had been begging him to sleep in the downtown L.A. cuts to secure a place in line for the sale, but "I told him no. It's way too dangerous."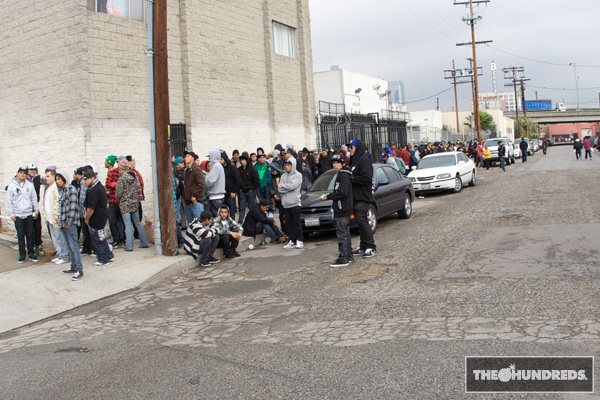 The gates opened at 9am and the sale was a beehive until the last drop at 5:30pm. Aside from Jon almost pummeling some guy's brains into the pavement, I'd say it was a good day for all. I know a grip of you made good on some surprises, like that Rosewood New Era sample (only 3 in existence), and what about the dude who flew from New York to San Francisco, de-boarded and drove down in the middle of the night to L.A. to get his hands on a Thunderstealers New Era sample? You know who you are.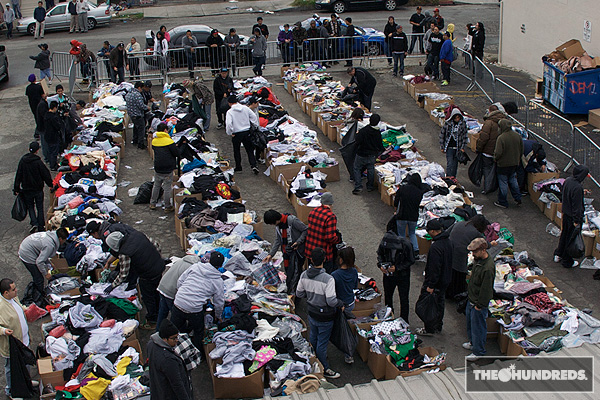 And most importantly, thanks to everyone for contributing to the canned-food drive. We literally got thousands of cans that'll make their way to needy hands during the Holidays.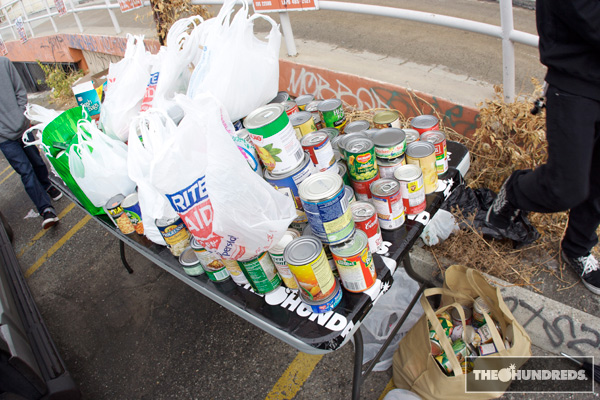 One guy brought all these himself. I just hope that the homeless aren't getting sick of Corn Niblets.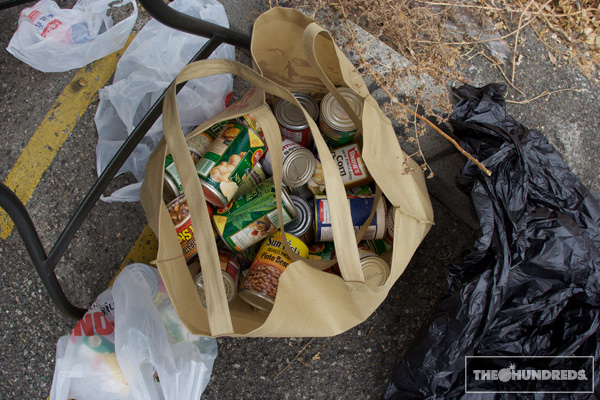 by bobbyhundreds