Closing time on Rosewood Ave.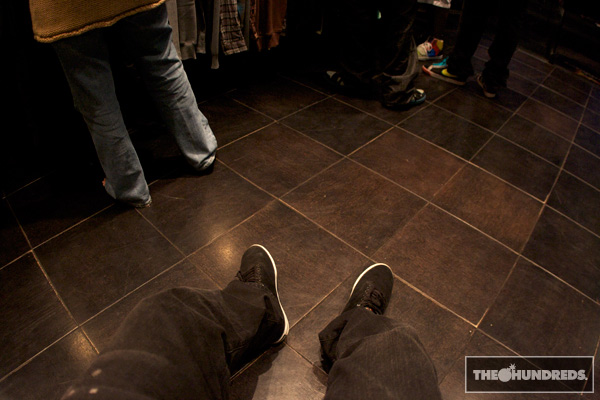 Don't forget. The Hundreds x Forum snowboards, and The Hundreds x Special Blend snowboard outerwear, are all at THLA, THSF, and right here in our Online Shop(Limited Edition).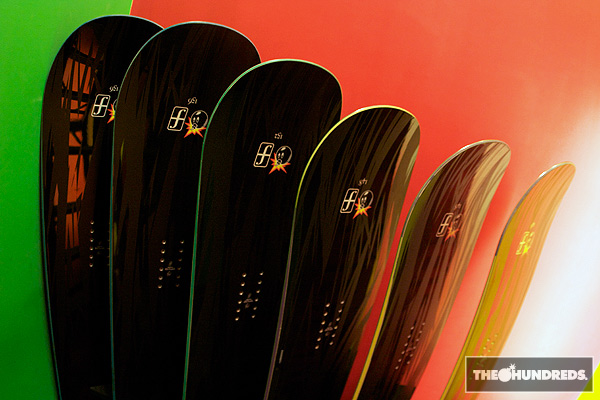 And it's about time. The Hundreds Gift Cards are currently available at both The Hundreds Los Angeles and The Hundreds San Francisco.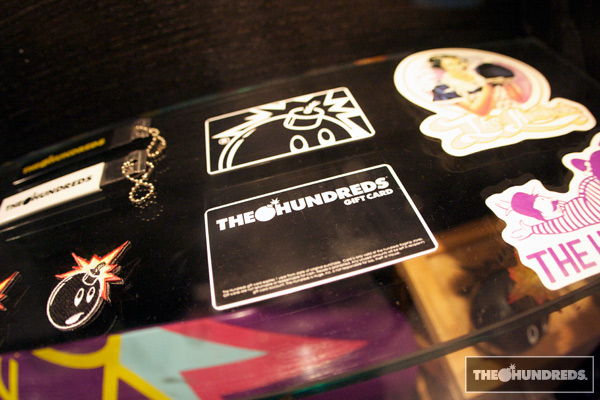 The clean sweep.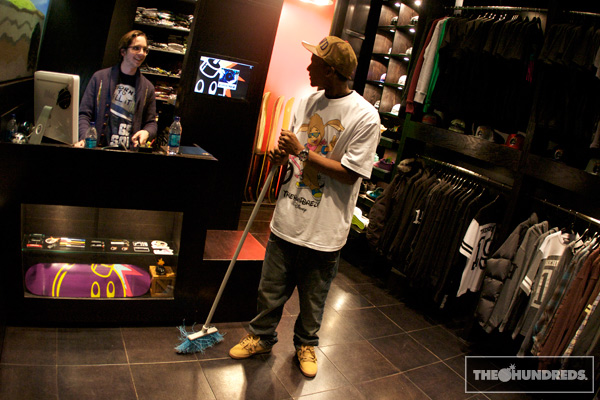 No one does a The Hundreds Johnson Mid like Lil' Mike.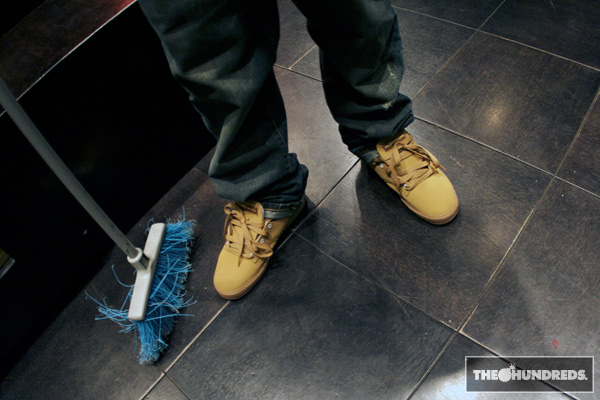 After over 3 years of lugging around my third eye, through worldwide travels, skate runs, 70 mph chasing Deloreans down the 10 freeway, I finally dropped it right here at THLA. Go figure. The fish took a beating, now it's got the lazy eye.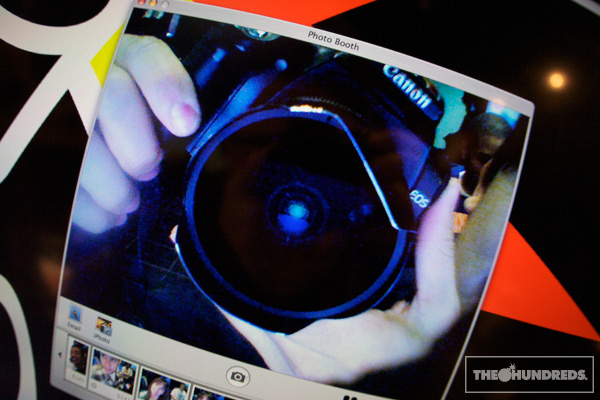 Eh. Still operative.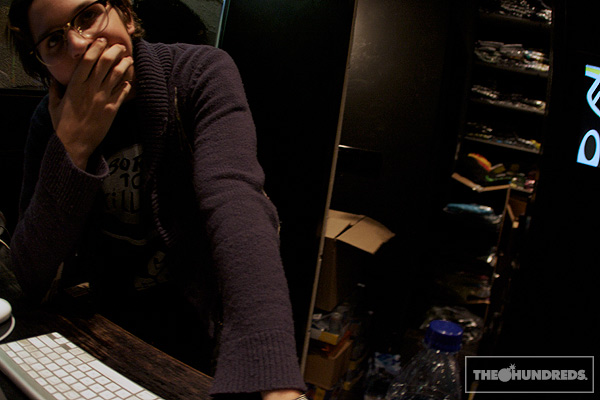 Wrap it up. With the Alice in Wonderland remix.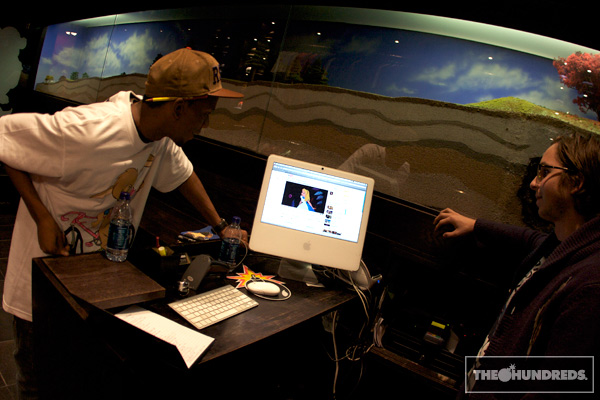 by bobbyhundreds