Tokyo, Japan.
I try to come out here at least once a year.. it usually helps me to think differently, a bit sideways. The Japanese fashion and retail experience have traditionally been unrivaled. The attention to detail, precision in construction and superb quality, the emphasis on packaging, presentation, and delivery.. providing the consumer with an experience…
A decade ago, it was an incredible place to get lost in, and absorb, or be absorbed. Streetwear was so pervasive and progressive in Tokyo, street culture in general was a living, breathing phenomenon. But over the past few years, much of the culture's disintegrated to a mere shell of what it once was.. And streetwear generally now falls amongst the uber high-end NBHD and Visvim tail of the spectrum, or the dookie ropes/Cazals/Fresh Prince cap combos that were over in the States 3 years ago. It's rather disappointing.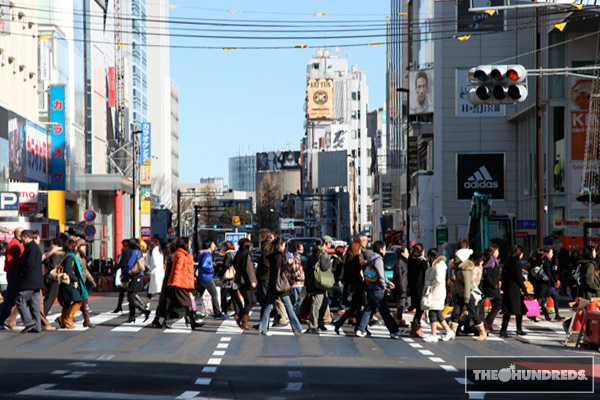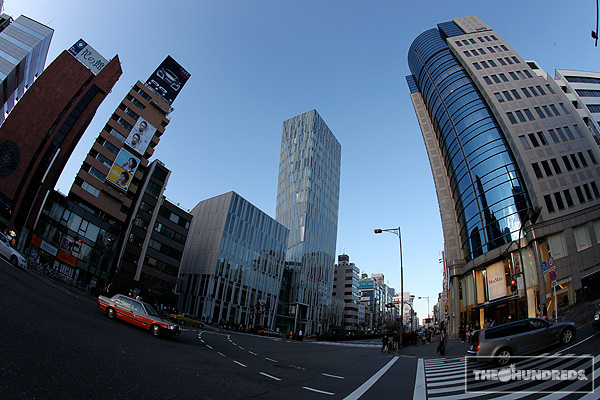 In any case, TH is still alive and well in the streets of Harajuku.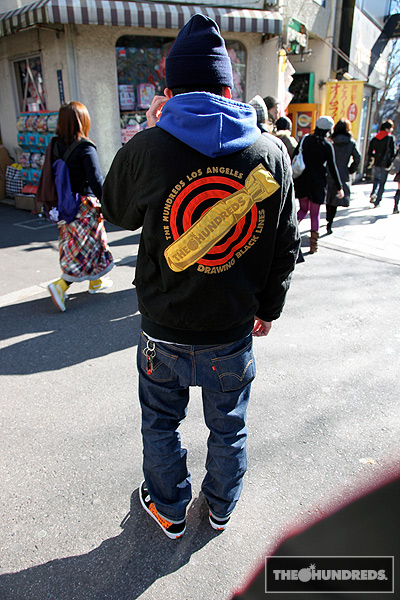 There are way too many people. Darwinism is doing a C+ job out here.
Bon appetit.
If you eat this and live to tell about it, that means you're a robot and your owner's gonna be pissed when he finds your robot diarrhea all over the cardboard box.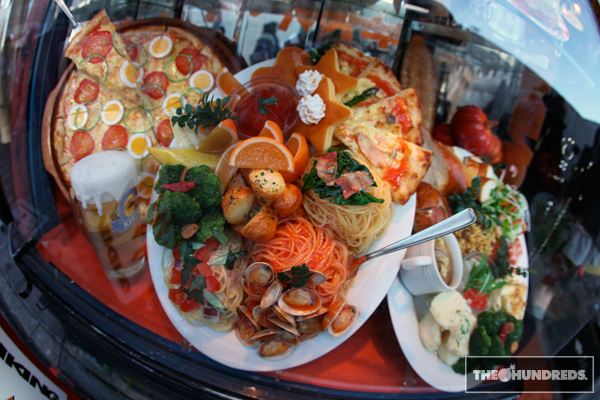 The Comme Des Garcons store in Aoyama is one of my favorite stops in Tokyo. One of the last bastions of unbridled fashion creativity and artistic ingenue.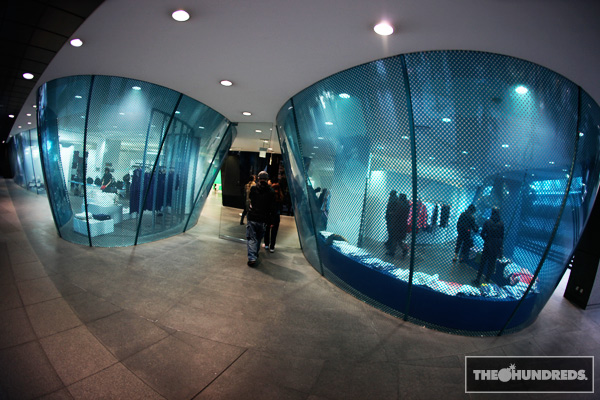 Tokyo Z-Boy out in front of BEAMS.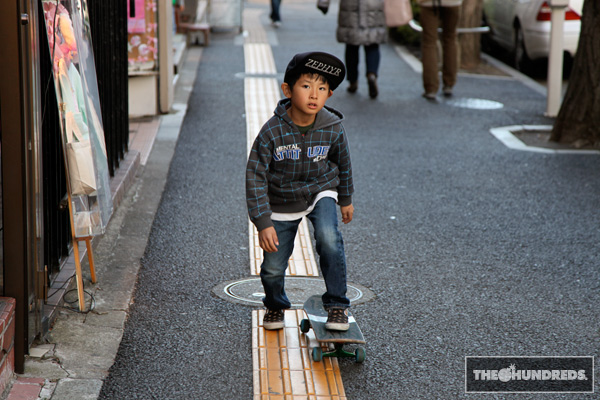 Yohji Yamamoto. Brilliance.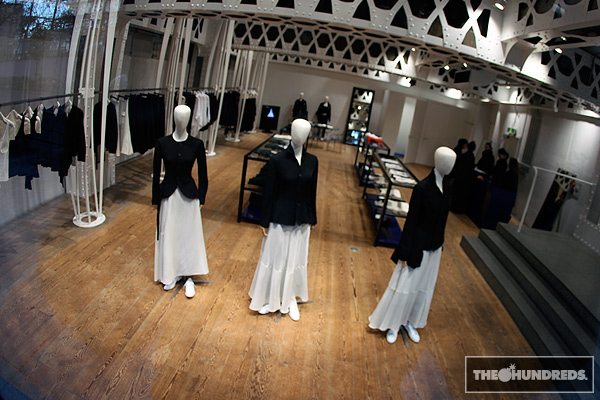 The Prada store across the street is still an architectural masterpiece.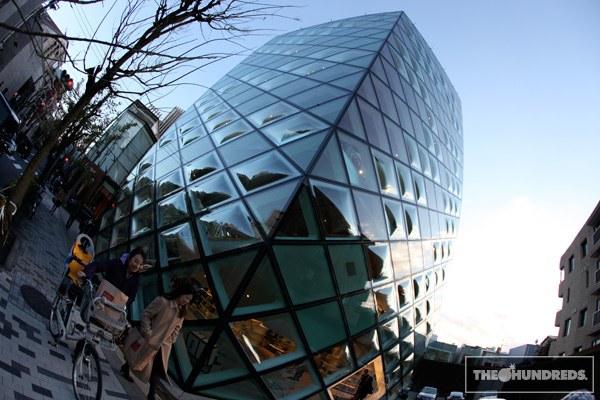 A view inside one of the windows. Art and Commerce collide.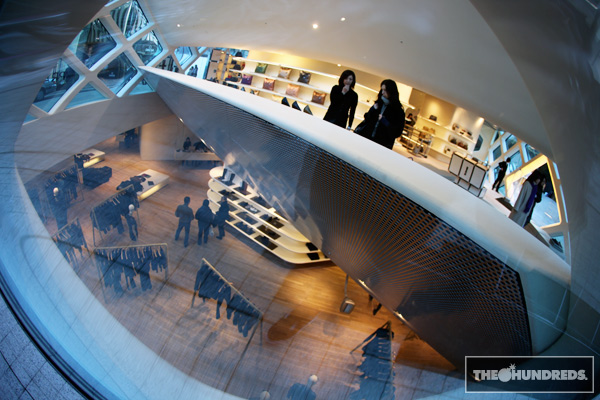 Huge & Massive.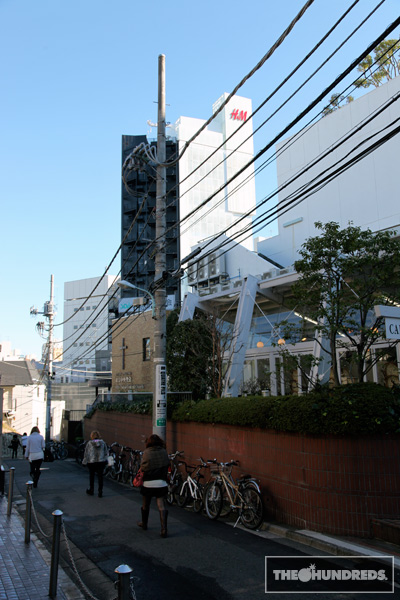 Somewhere, Superman lives inside.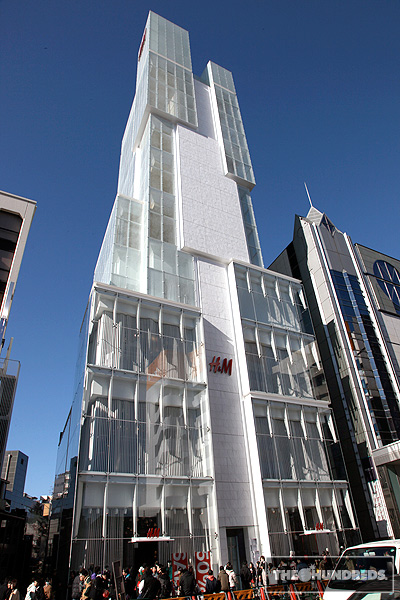 Back in Harajuku, the streets that criss-crossed through this neighborhood used to crawl with the most elaborate, dramatic street fashion.. Mostly girls dressed up as weirded-out maids, or Christian Death-era Goths. But those days have finally come to an end, long gone are the Lolita girls, Ganguros, Cosplay participants, Gyarus, and other Visual Kei costumed attention-seekers.
Last of the horrificly-dressed Mohicans.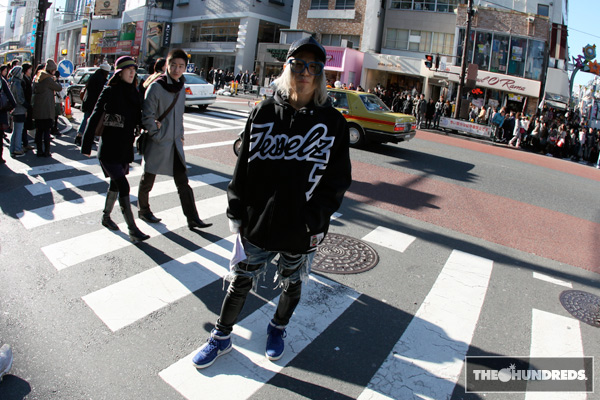 Sayonara.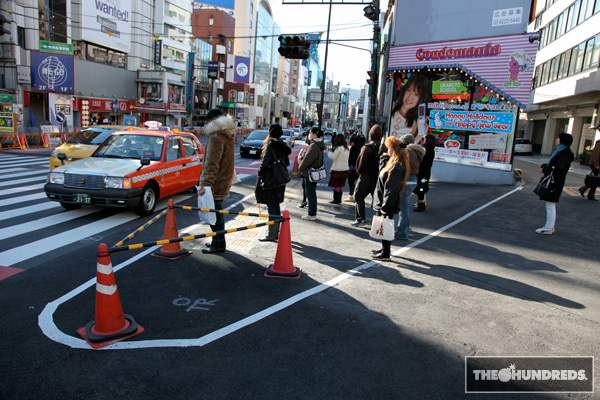 by bobbyhundreds