You see us pumping out all kinds of special projects all year long: Big-name collaborations, core projects with niche artists, and co-branded product with friends and heroes. Some of our most notable collabs have come by way of Garfield, Usugrow, DeLorean, Gravis, SE BMX, Angelyne, Casio G-Shock, Parra, Avail, and Disney.
What you don't see are the special projects that never see the light of day. For one reason or another, these collaborations hit the cutting-room floor – maybe the partner was difficult to work with or failed to understand us, perhaps both sides couldn't agree on the creative, or there was too much red tape and bureaucracy. Whatever it is, out of every collaboration you see, there are maybe 20 more behind it that never made it to the finish line. Here's just a small sample of some of the soldiers we've lost along the way.
___________________
Many of our core followers may remember this hat. It was our first New Era and debuted in black at The Hundreds Los Angeles on April 20, 2007. Needless to say, the hat sold out in a matter of hours, so in June of the same year we did a 3-part release of a Red, White, and Yellow colorway of the "Side Adam" across the States and online.
But what you never saw was an ORANGE colorway of the same hat that never got produced. We were sitting on it and had plans on using it for a charity auction but it never happened. This is that hat, it's floating around the office somewhere… oh and by the way, there's also a BLUE colorway as well…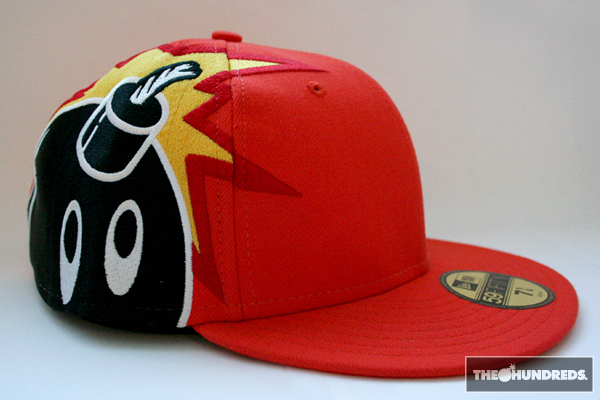 Olde English approached us to do a re-packaging 4 years ago. The first thing I thought of with the o.g. malt liquor brand was O-Dog drinking it in Menace II Society. We were going heavy with plaids and flannels at the time, so I copied the pattern of O-Dog's flannel in the movie and pixelated it out in the label artwork.
I have no clue what happened with this project. Our contact on the other end just kinda disappeared, and that was that. I still love the concept though, and it was one of the first times that Adam was imagined outside of his usual black/red/yellow/white colors (and now you know where the original New Era "Side Adam" colors came from…)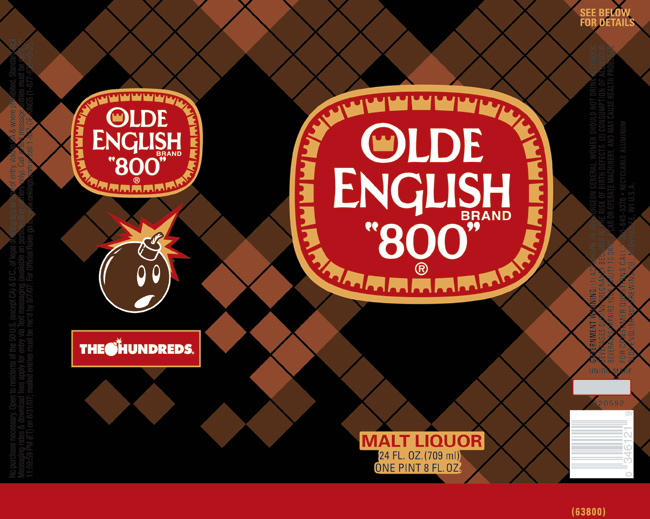 Speaking of beverage collaborations that fizzled, how about this one with Mountain Dew? I thought I came up with an appropriate-enough concept, inspired by the '70s Charlton Heston film Soylent Green, which was about a perfect food in a dystopian society that turned out to be made of humans. With the food and green context, and the commentary on an unraveling world, the concept all seemed to tie in together, so I took existing art from the movie poster and blended it with a halftone background.
But after all that, all the thought-out innuendos and parallels, Mountain Dew replied "This is nice and all.. but we were expecting something with Adam Bomb?"
I canned the project. No pun intended.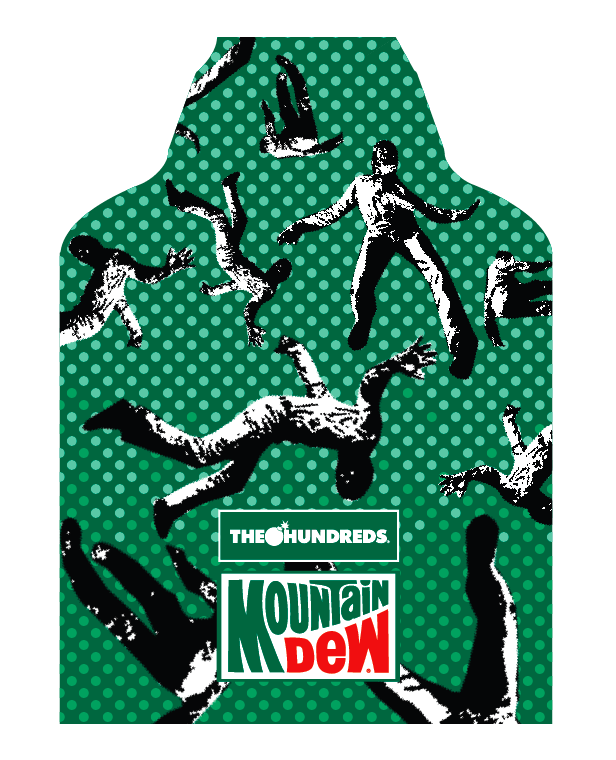 This was probably around the same time, a Plan B skateboard when P-Rod was just fresh on the team. The idea was to pay tribute to his Mexican heritage with the red/green/black/white JAGSâ"¢ background. The eagle and snake that appear on the Mexican flag are also incorporated, but flipped into a raven and an albino snake.
I don't remember why this one died. Bummer.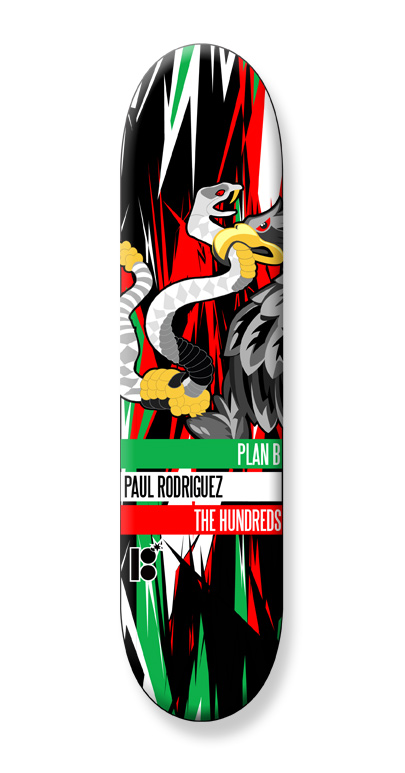 Speaking of skateboards, we were gonna do furniture with UNIV and make a chair out of a skateboard deck. At the time, the battle between art and commerce weighed heavily on my mind, and I wanted to express that through this project. It was like an overall art piece to me and so I tried to make it feel very design-y. The prototype is hanging on my wall today.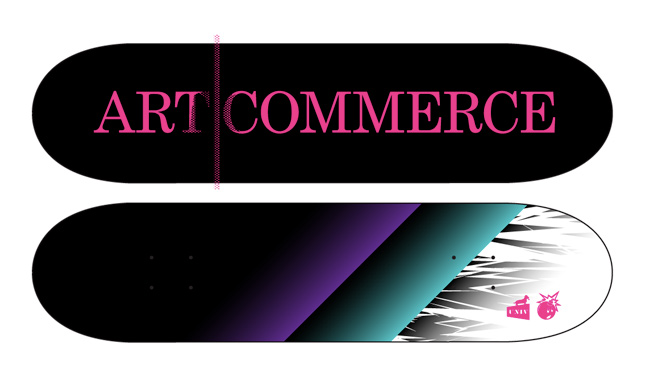 For several years, The Hundreds was known for throwing the best Labor Day Block Party in Los Angeles. By the 3rd Block Party, people were planning their holiday around it, traveling in from around the world to attend. But, as many of you remember, there were certain neighbors who weren't too psyched on the idea of young Street/Skate kids with big smiles hanging around on their boring, bitter, dusty block, so they shut us down. A few days before our 4th Annual Labor Day Block Party was aimed to pop off in 2009, the LAPD put the clamp on us. The flyers and artwork had already been advertised, even published in our magazine, but the party never existed.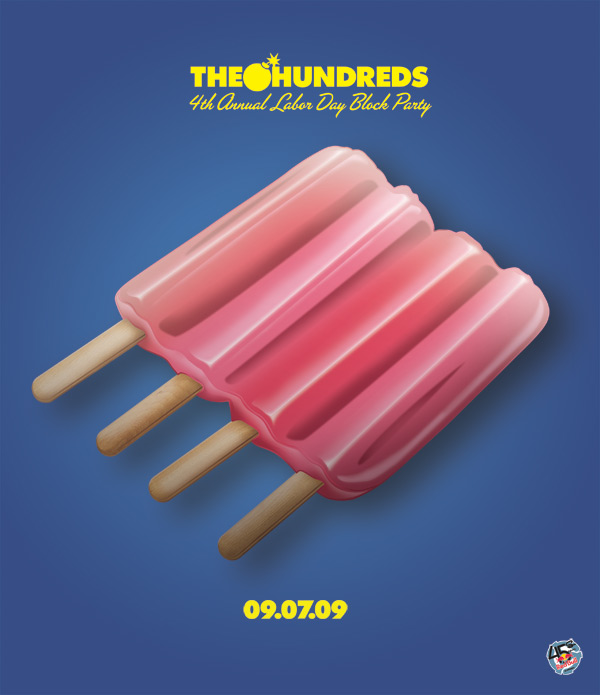 I've mentioned Jimmy Eat World here on the blog before. A collaboration was proposed between The Hundreds and the popular rock band and I decided to root it in JEW's "crimson and clover" lyrics from "A Praise Chorus," an obvious nod to the Tommy James & the Shondells song. If you look at the original cover for Tommy James' "Crimson and Clover," you'll see what I mean, but the The Hundreds flip was the heart's atrophy into a black skull. Unfortunately, the JEW guys weren't feeling the idea, mainly because "they don't like skulls," and I'd invested so much into the concept by this point that I lost the desire to continue. Project deaded.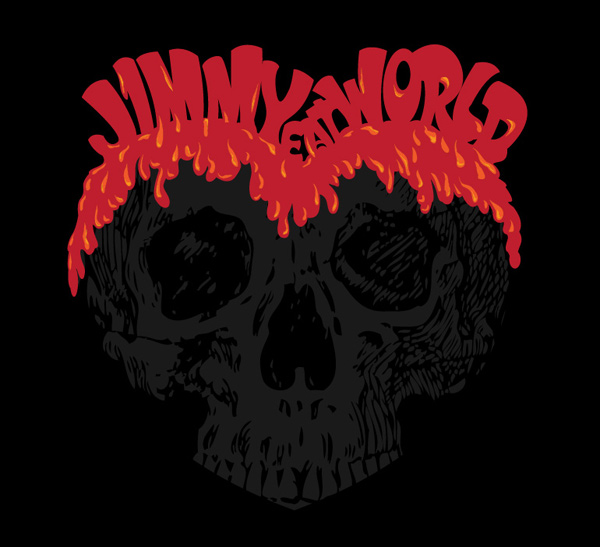 And you remember how I blabbed about our lost collaboration with Animaniacs. The entire line was fulfilled when the project collapsed at the eleventh hour. Here are a couple more t-shirt graphics from what could have been…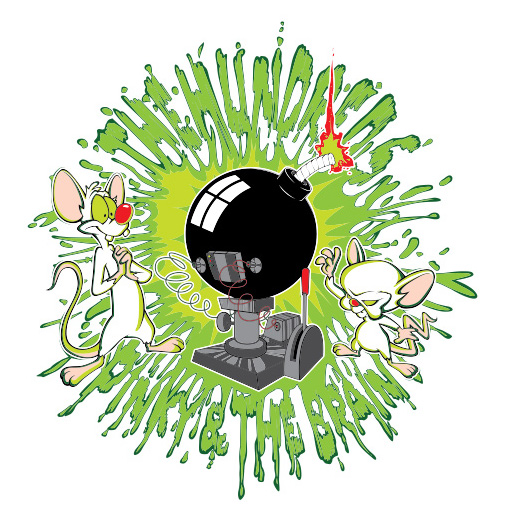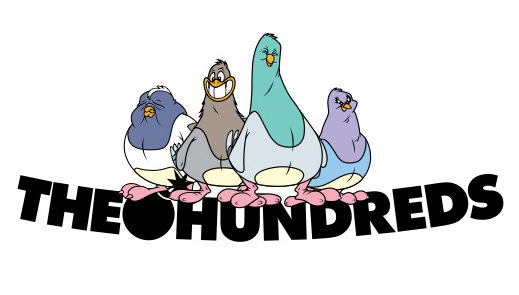 by bobbyhundreds