Keep up with my Instagram to get an early preview of the daily content I'm working on for the blog, but check back here throughout the day to get the full story and additional photos you won't get on Instagram. See how that works? You can't escape me.
So Clark Orr and Leonard checked in when I got into my office this morning. Both great guys, both work for my man Johnny Cupcakes. We talked at length about how much we love Kellen. Amongst some other stuff.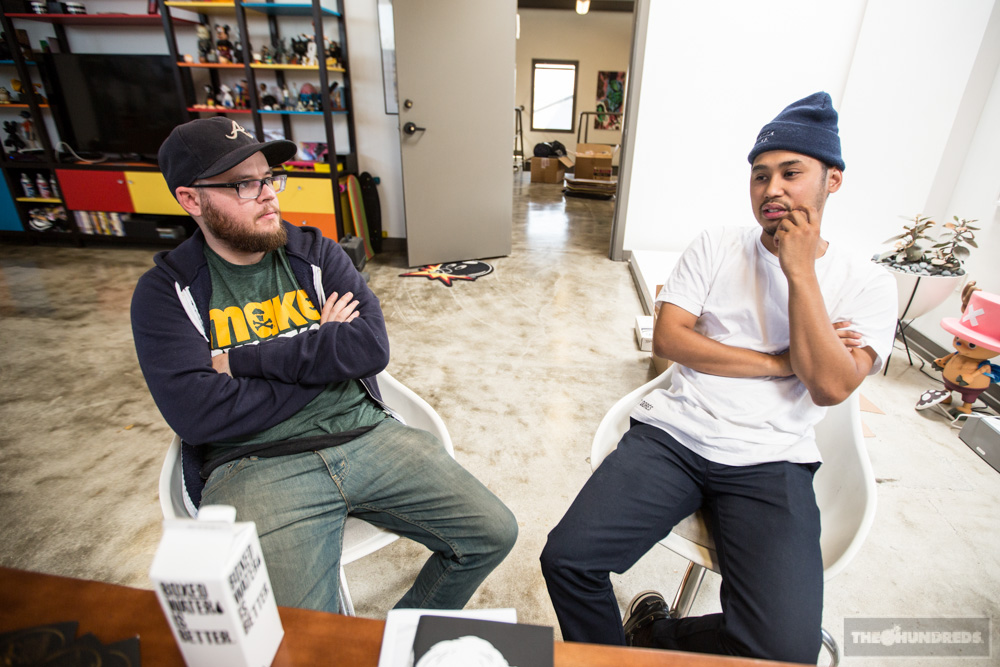 Clark is a great dude. He's the secret weapon behind many of the t-shirt graphics and illustrations for Johnny Cupcakes, Benny Gold, soon to be Rebel 8, and even us. But the conversation's always best when it veers away from work and onto our other life's pursuits. He has a great piece up right now in the Gallery 1988 show, Product Placement. It's a blown-out hoverboard (of course I love it), but that's not just it. Clark spent a total of 60 hours designing it to be 3-D operational. Fully self-taught on how to do it. He tried to explain the blues and reds and the purples in the background or something, but all that was going through my head was HOVERBOARD.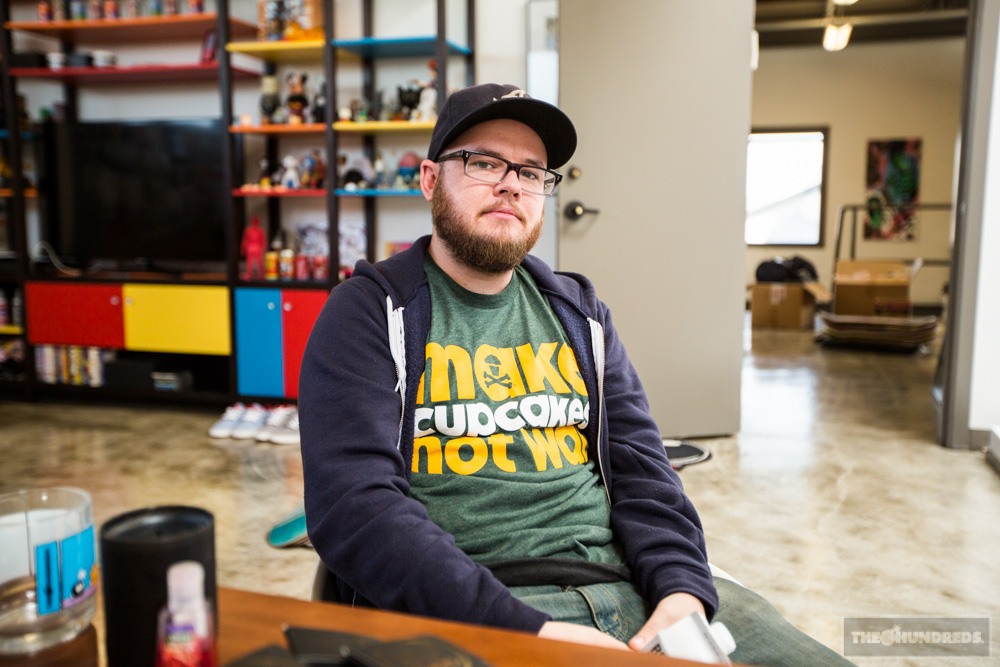 Austin Carlile does vocals for post-core, metal band Of Mice and Men. Apparently he is being called the James Hetfield of this generation. Not too shabby.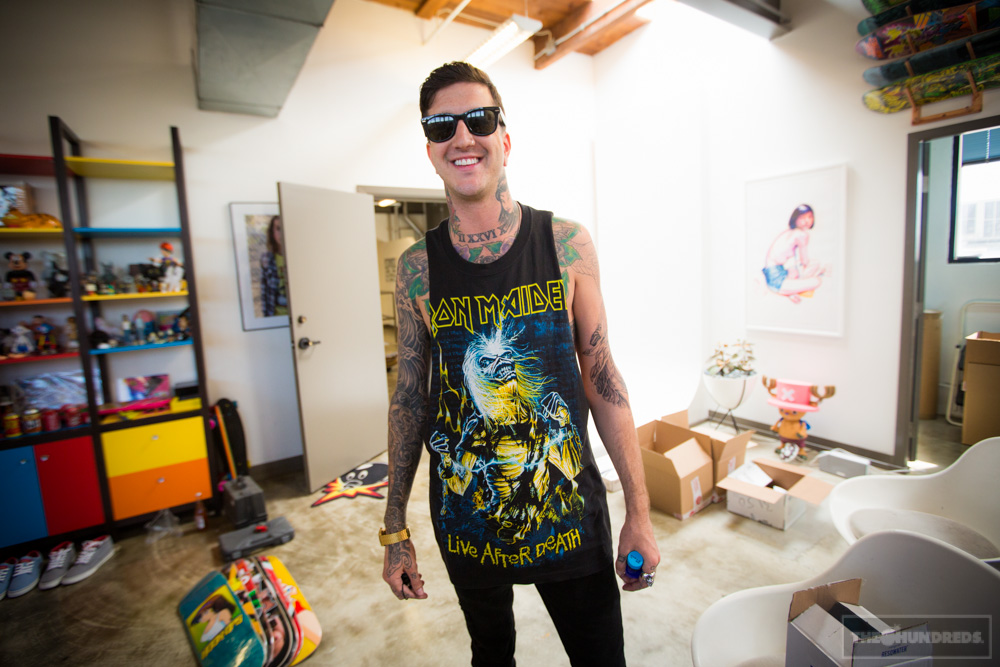 On the other side of the music spectrum we've got Scoop DeVille out in the warehouse. Scoop's a big supporter of ours, he produced 2 of the best tracks on one of the best rap albums in recent memory: "Poetic Justice" and "The Recipe" for Kendrick Lamar's "Good Kid, mAAd City." He'll be at SXSW this week and speaking of which, so will we. Gotta pack and then catch a 6am flight with the rest of the crew, BRB.