One thing I definitely witnessed in Melbourne was the amount of untapped creativity that Australians possess. It's unfortunate that in some ways, Australia's voice isn't heard as loudly as the rest of the world, but the EVERFRESH guys are seeking to change that.
EVERFRESH is the foremost graffiti and street art collective here in Melbourne, and the other night we were welcomed into their secret clubhouse.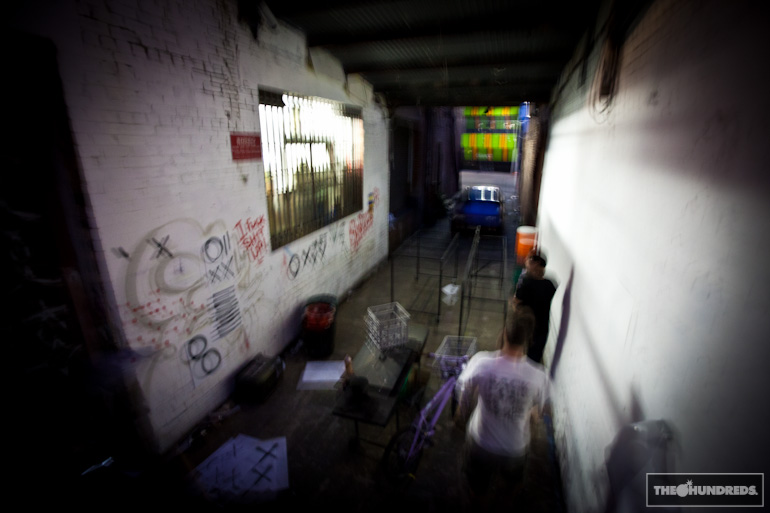 The EVERFRESH studio is wall to wall with art supplies, toys, prints, artwork, bicycles, skateboards, snails, puppy dog tails, and everything else boys are made of.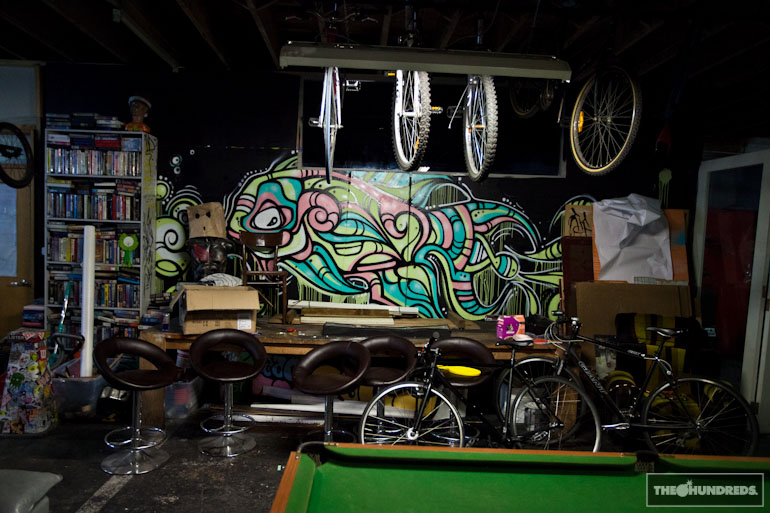 There are like 7 or 8 dudes in the EVERFRESH collective but the warehouse is open to extended family to come down at any time of the day (and night) to create. It's like a Hoarders episode for like-minded artisans. Pretty difficult to tour through the space and not be inspired.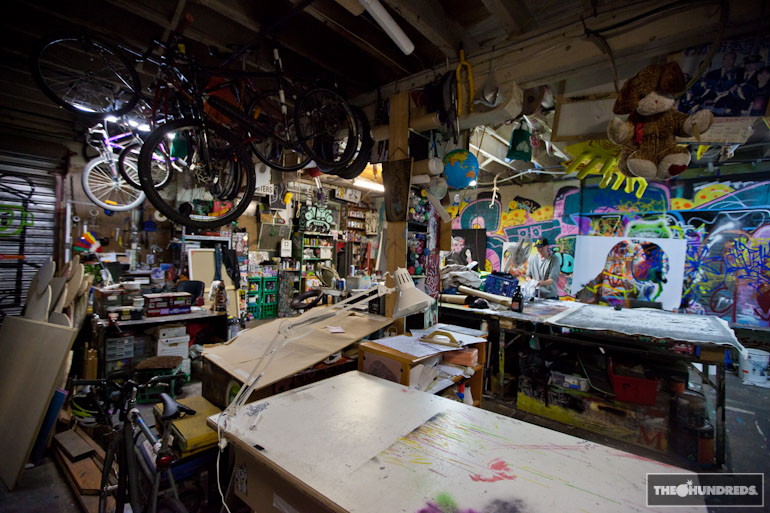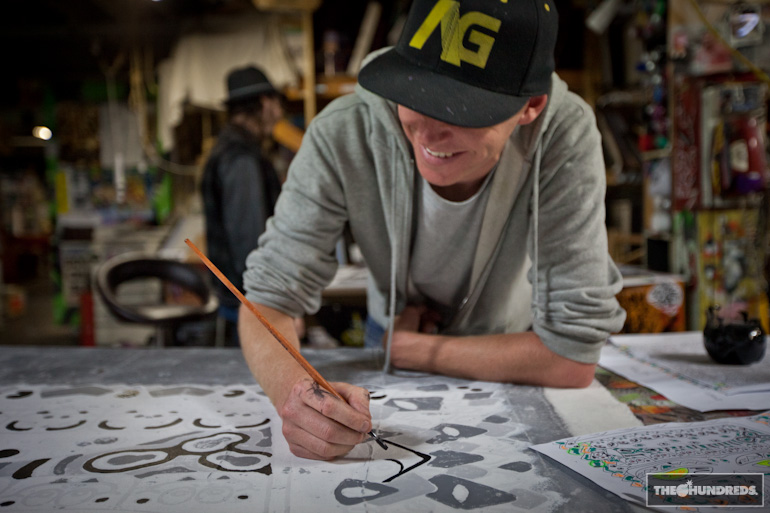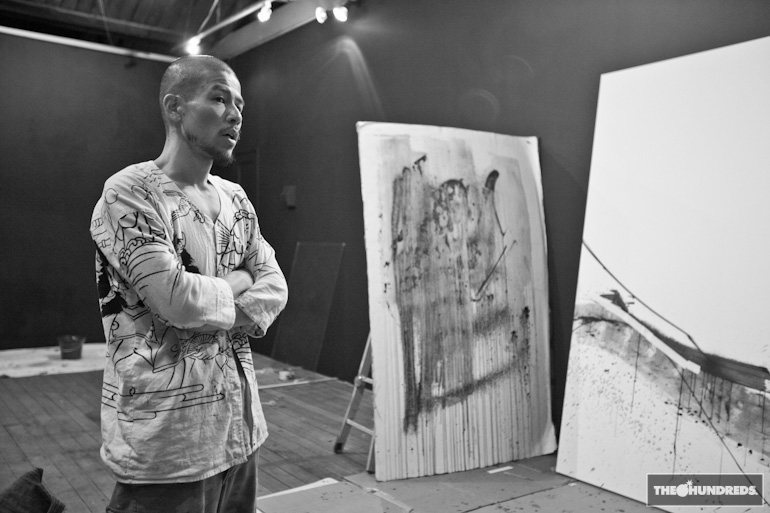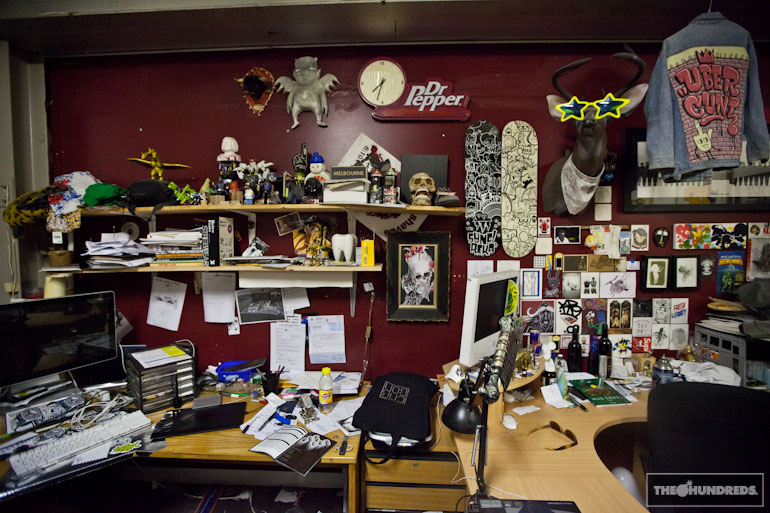 They've also set up their own screen-printing facility in here.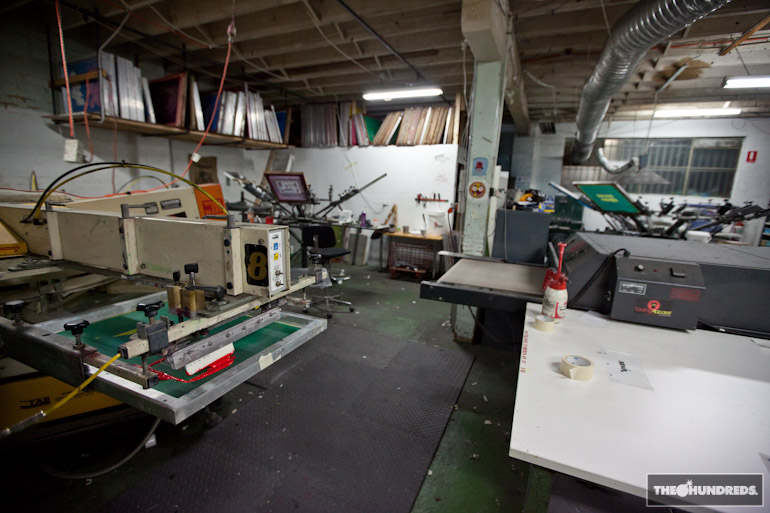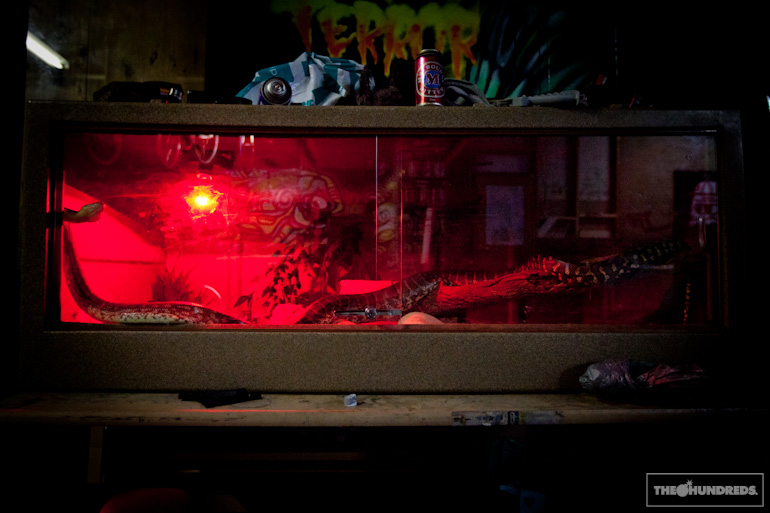 This dude looks just like Kaa from Jungle Book: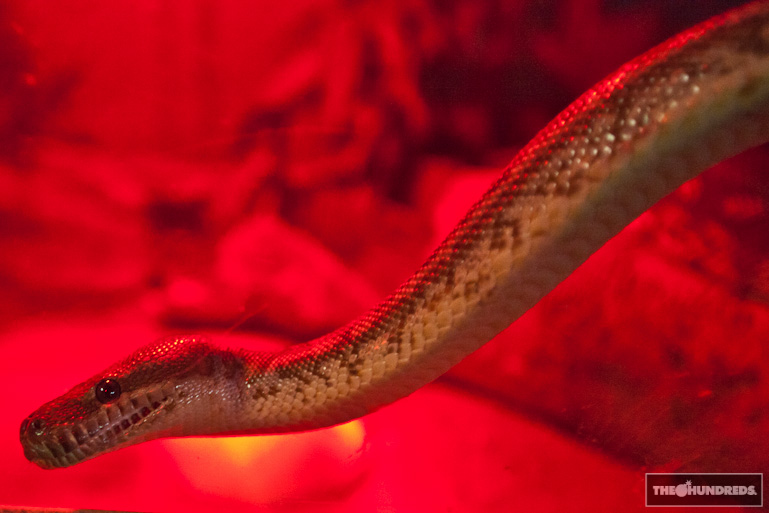 This is my man REKA: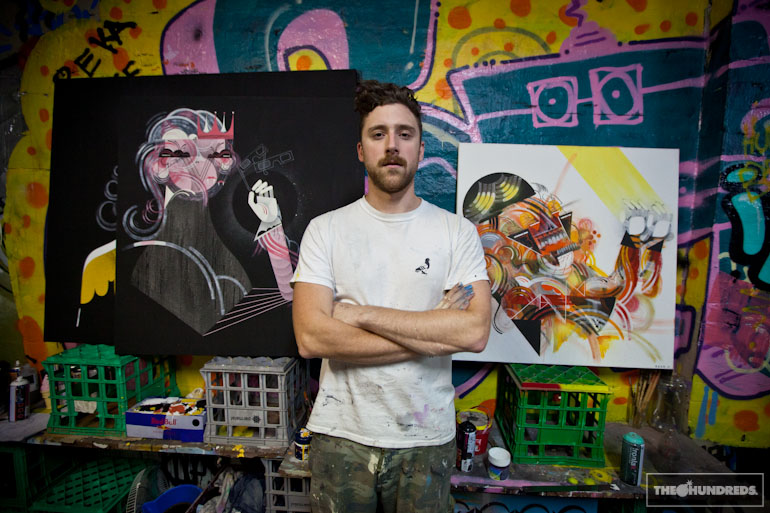 and here's RONE: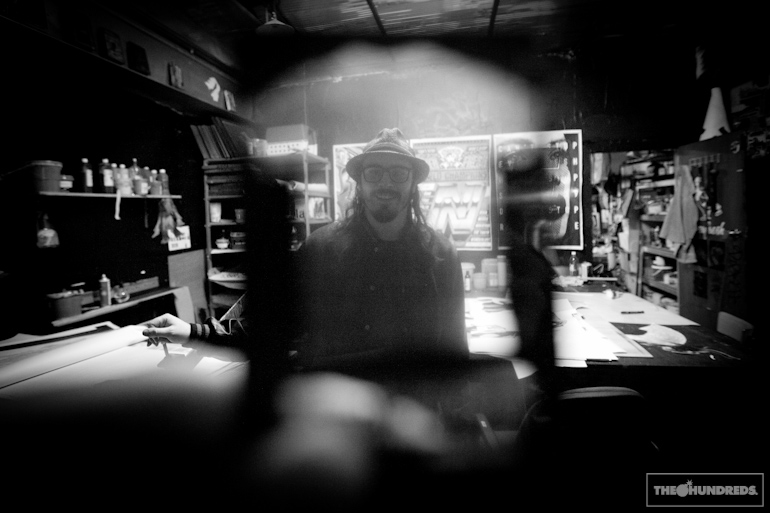 Where was MEGGS?
See that EVERFRESH sign in the back? The guys actually adopted their name half-jokingly from an old confectionary factory down the street, and also adopted all the old signage from the business.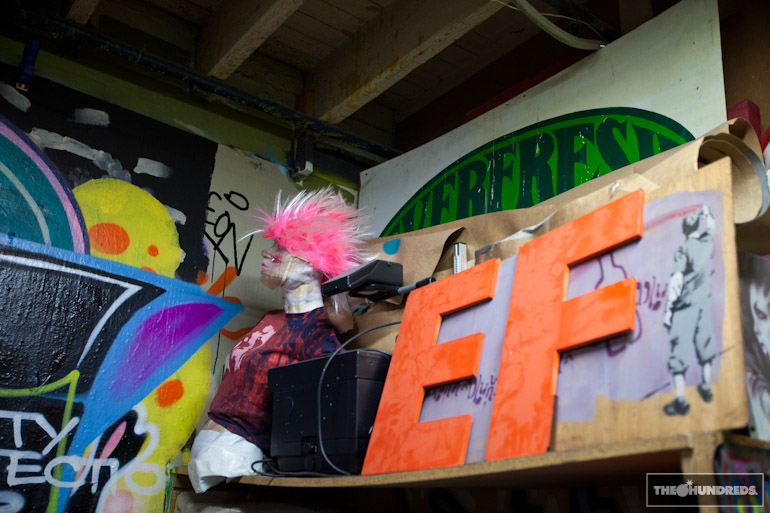 One of RONE's prints he's working on for an exhibition.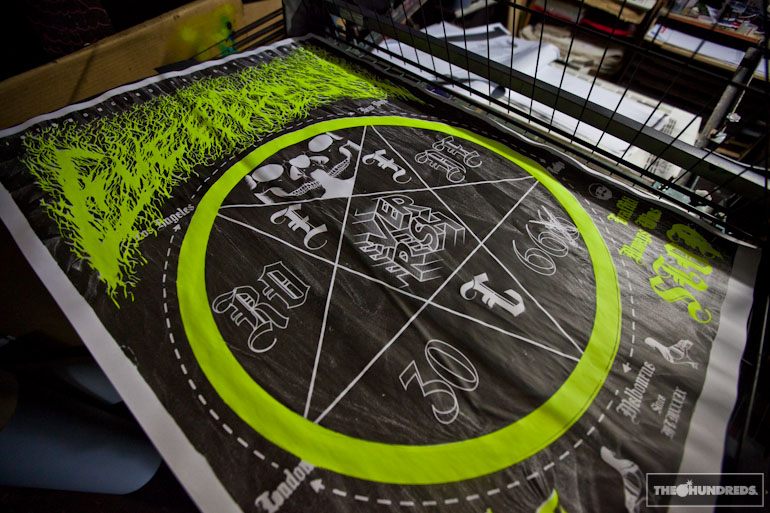 I forgot which one of their guys worked on this, but the paintings are meant to be viewed through these old-school polaroid glasses: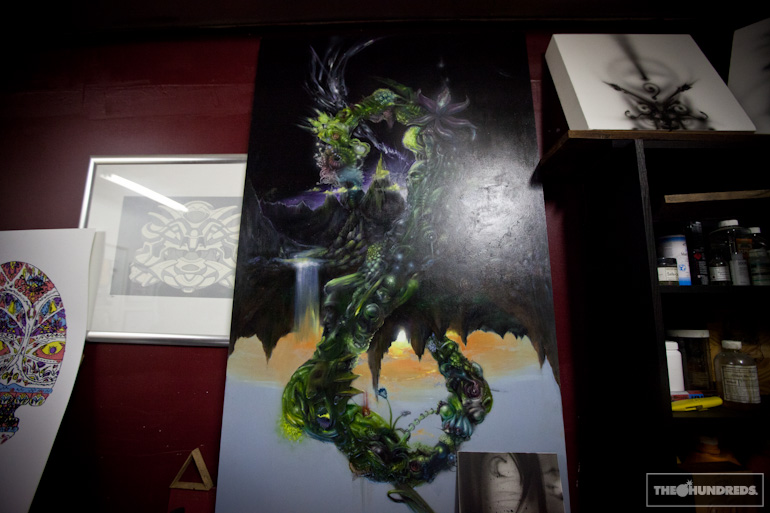 I guess he paints with them on also, so he can see the image pop out?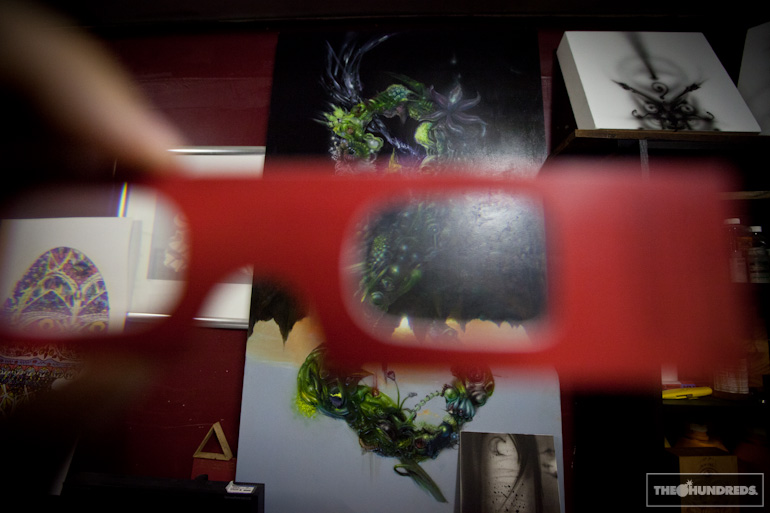 This wall is collaged with EVERFRESH-related news clippings and instances where the crew's work has popped up in the background of published photographs.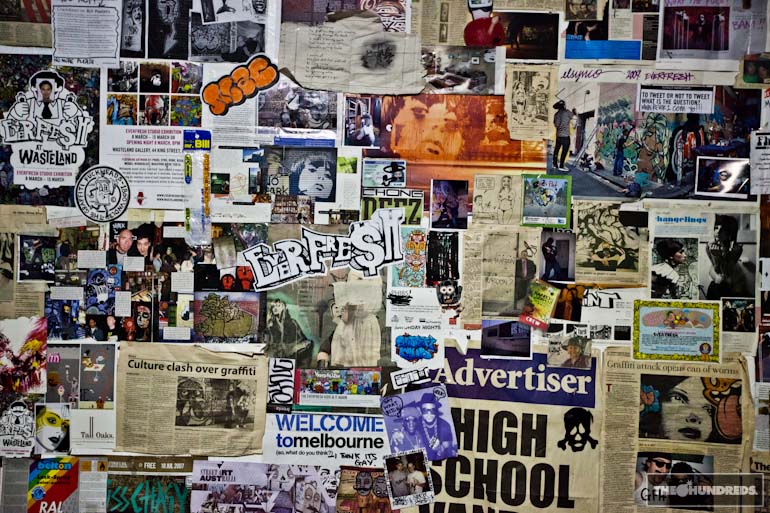 Some more RONE prints: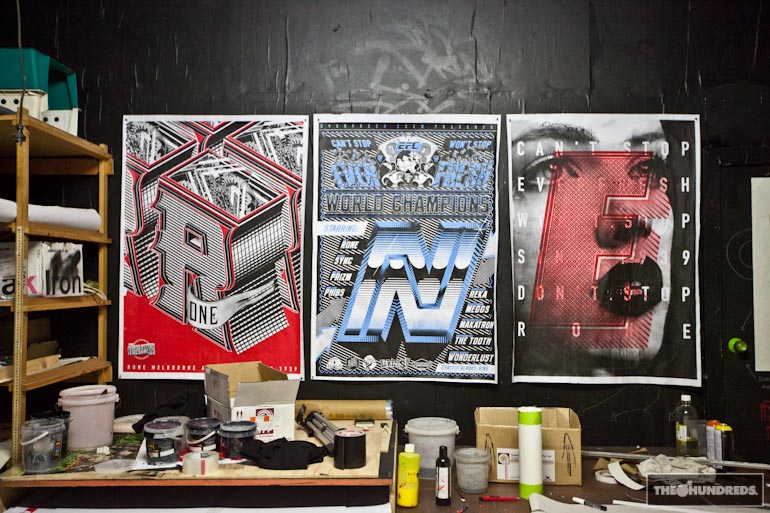 Since there's no more room ANYWHERE, the only place to go is UP. This is stuck on the ceiling: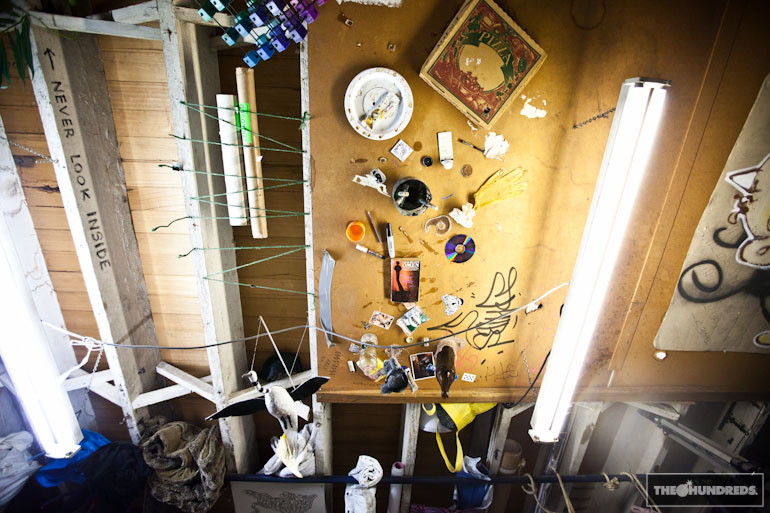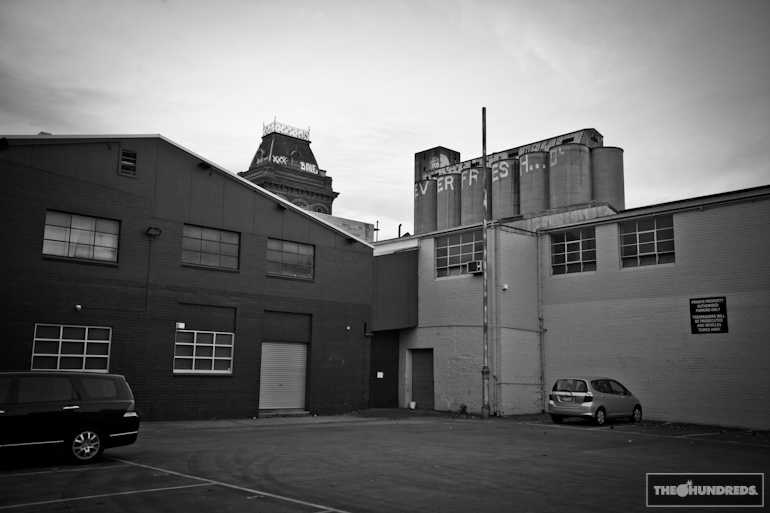 by bobbyhundreds