If you're in the LA area this weekend, you should probably get down to the Michael Kohn Gallery to catch Mark Ryden's latest show, The Tree Show.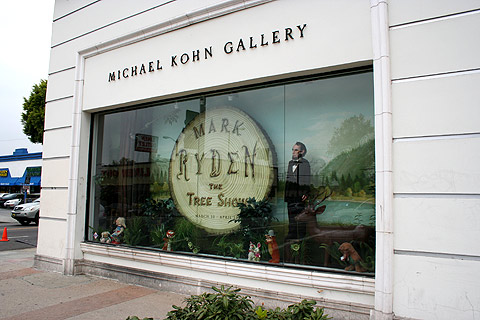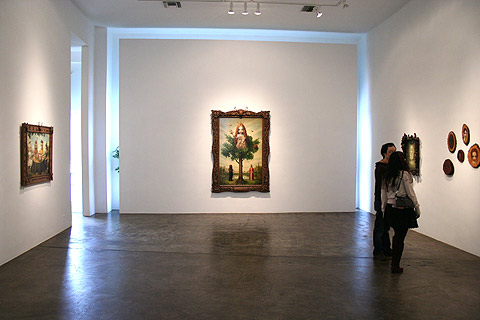 Drawing on nature themes for this particular exhibition, this has got to be Ryden's most progressive work to date. Even the frames play along, and are made of wood and intricately carved…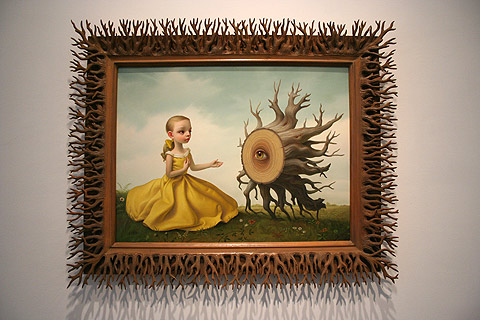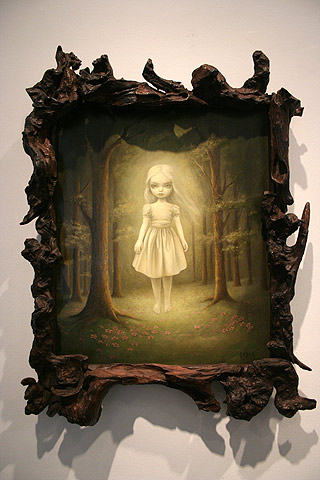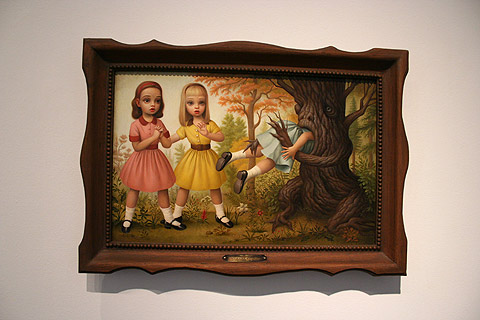 Every piece in the gallery sold in a heartbeat. Just to give you an idea of what's going on here, this particular painting went for $800,000. To clarify that it's not a typo, there are 5 zeros after that 8.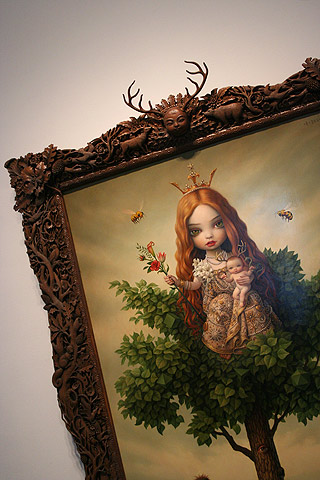 "The Tree Show"'s been up for a month now and closes April 28, so get there before it makes like a tree and leaves. And also, get there before I have to make more horrible jokes like that.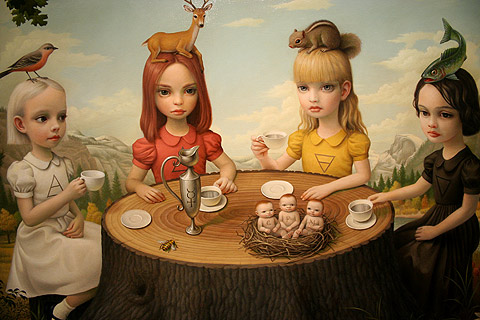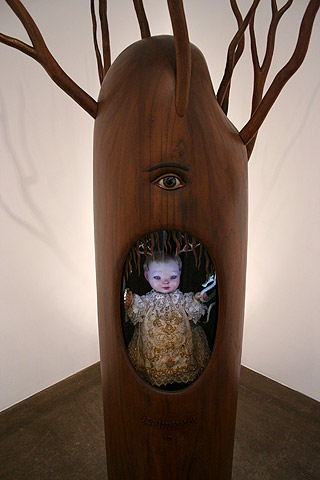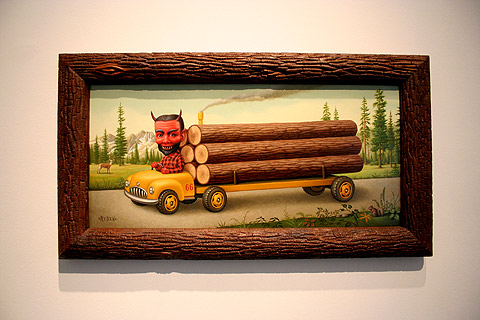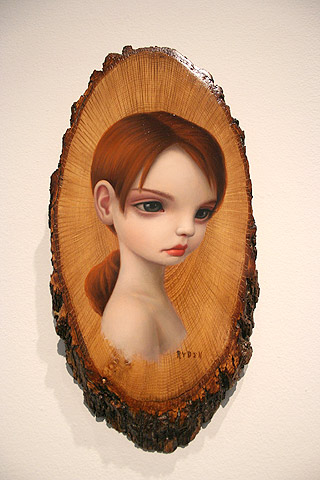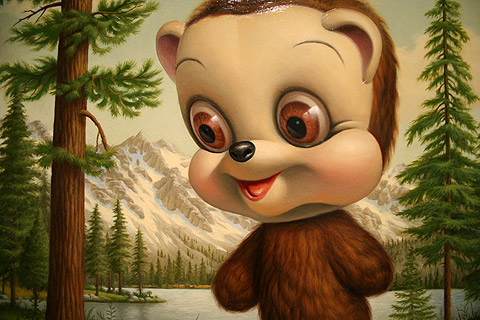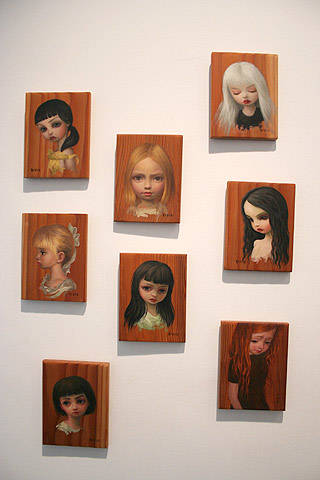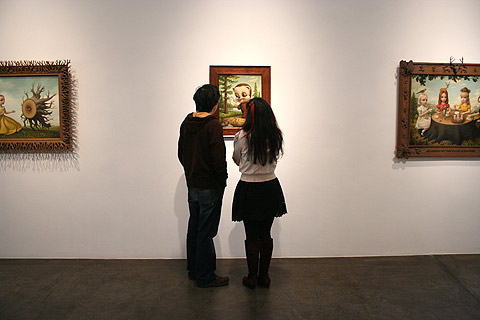 by bobbyhundreds