In case you haven't noticed, our website is undergoing some renovations, and one of those newest add-ons comes by way of ON BLAST, our weekly podcast hosted by Rob Heppler and The Jenn Klein (along with Ben and I starting with Episode 3). ON BLAST's first guest was actor (and son of Tom) Colin Hanks, which is currently streaming. The next episode features comedian Jo Koy.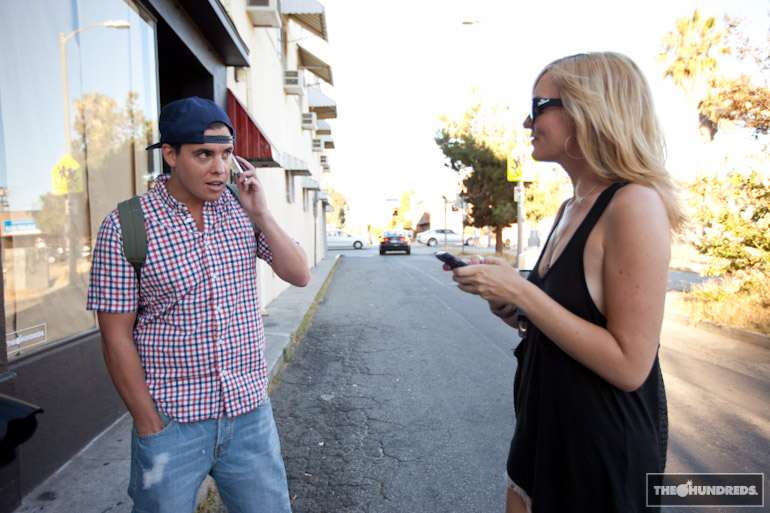 We actually record ON BLAST from right above THLA, and you'll be able to hear Rosewood's ambient sounds of kids skating, cars honking, and Gomez yelling in the background.
This room, in fact, was one of our first offices; we've held onto it this whole time.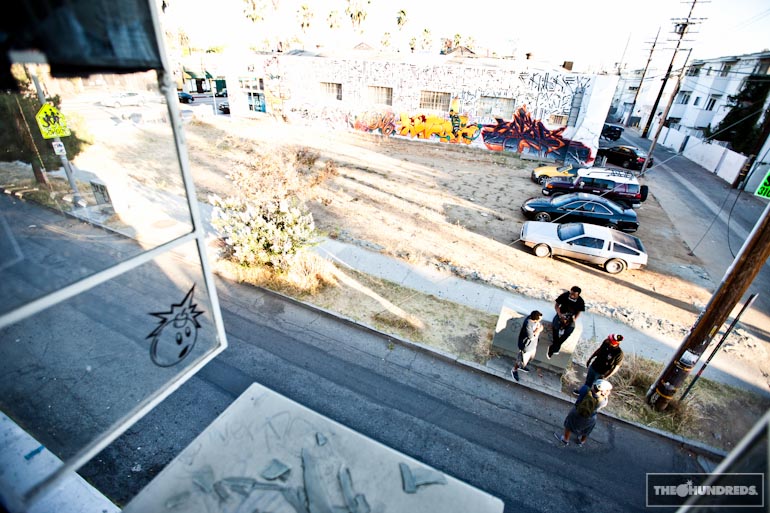 Tonight we recorded with a living legend: Chino from the Deftones. This was a career milestone for me – out of iconoclasts that I've had a chance to work with, this is a Top 10 moment. Not only are the Deftones one of the greatest bands in the history of the world of the universe, the guys solidified their style across generations of skate/hip-hop/rock youth: the coach's jackets, creased Dickies, Adidas and winos, the solid blank t-shirts and oversized pullover hoods. Navys and blacks and browns make up the color palette. It was all about that generic swap meet aesthetic – that workwear co-opted by suburban Latino teens in the '90s. I definitely played the part.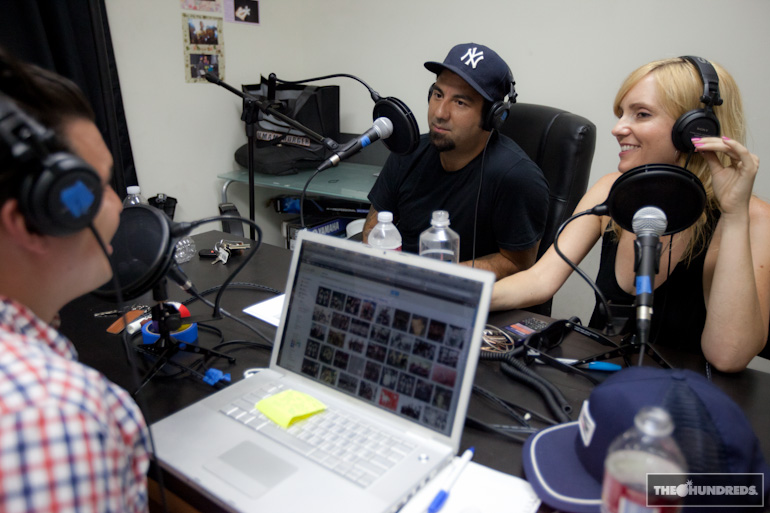 C Minus also sat in on tonight's podcast. The Fantastik 4our member has DJ'd with the likes of everyone from Korn to Queens of the Stone Age to Foo Fighters.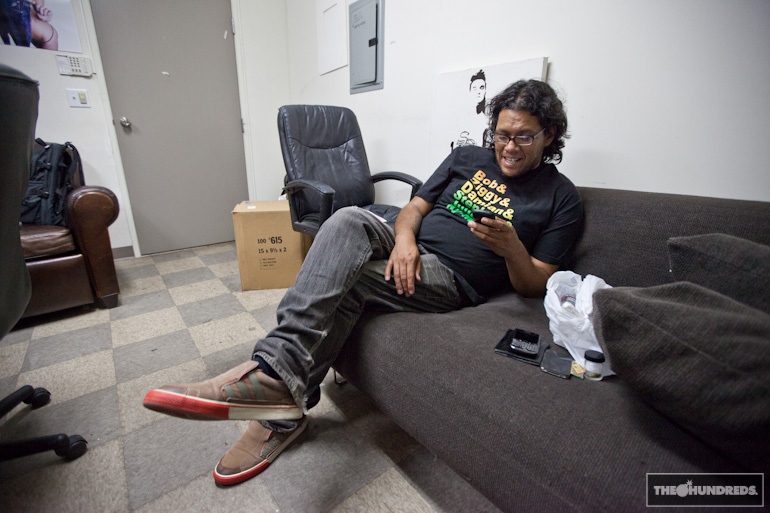 The show went off without a hitch. Chino talks about current music he's listening to, new music he's working on, the importance of the Deftones windbreaker, the Deftones Nike Dunk, and what's the right way to rock a pair of Dickies. Episode should be up in a couple weeks, be patient!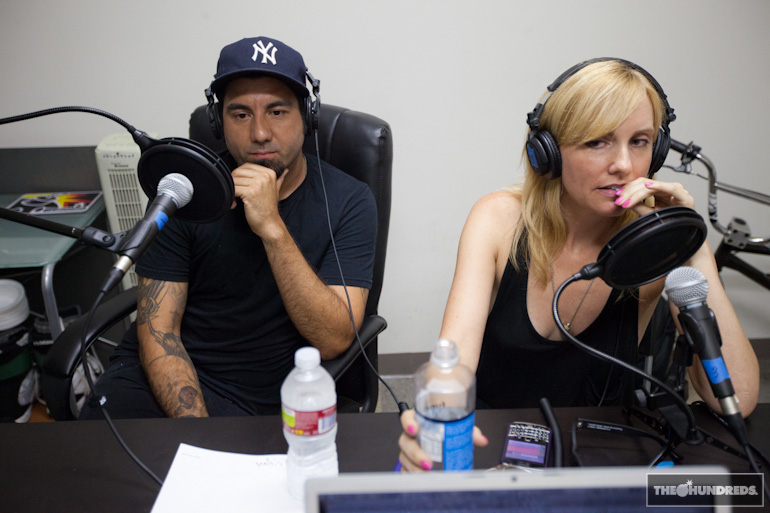 This is Chino not laughing at one of Rob's bad jokes.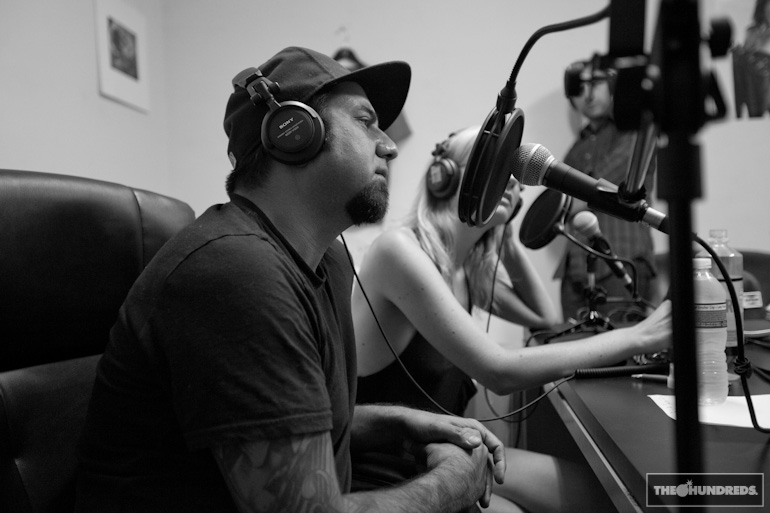 And then afterwards we piled into his car and became the first people in the world to not only know about, but LISTEN to, Chino's newest project, which he's unveiling at the start of August. If you're a Deftones fan, you won't be disappointed. If you're not a Deftones fan, well, you're about to be.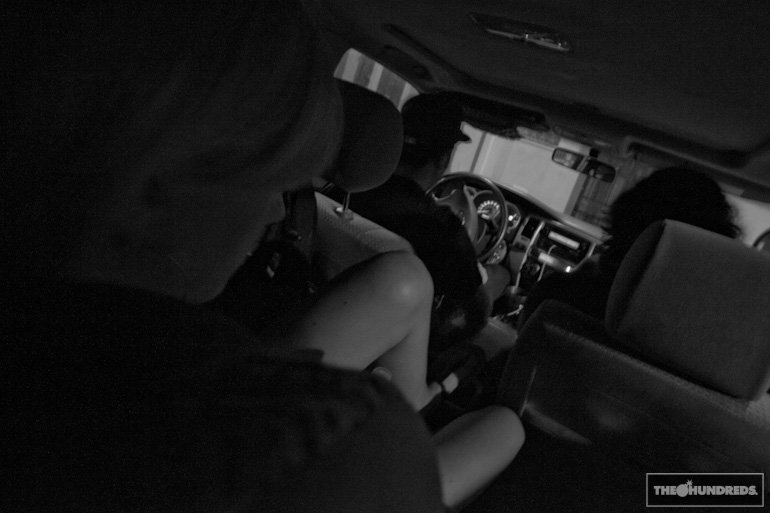 by bobbyhundreds