HAPPY BIRTHDAY MIKE! ENJOY THAT HAMBURGER!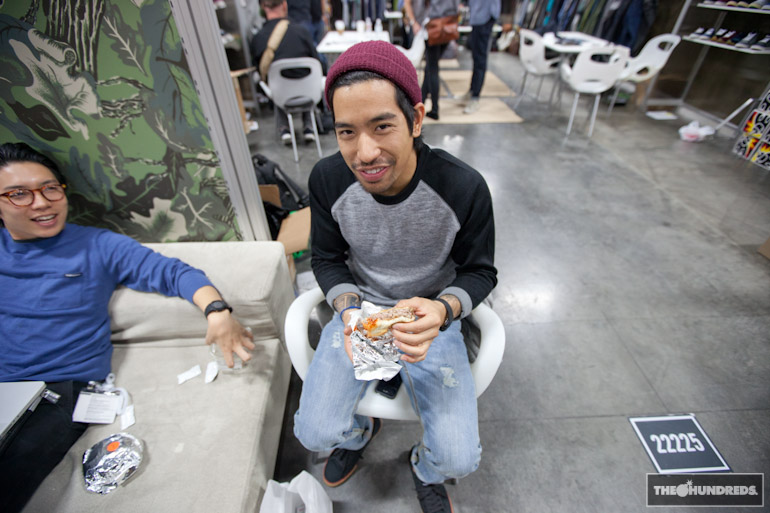 Ok so onto the last day of MAGIC. (Day 1 HERE. Day 2 HERE.)
MAGIC is fun, but it's not all about parties and strip clubs and Mike eating hamburgers. Everyone is really here to do business, connect, build brands, and make money while they're at it. I wanted to take you around to some of our good friends in the SLATE streetwear arena, these are the more exclusive limited street apparel brands that we sit alongside in boutiques. There's DEADLINE putting in work.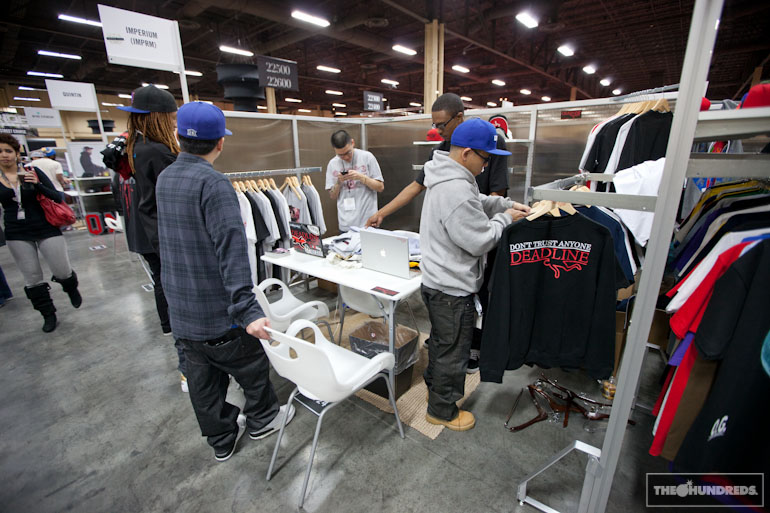 The Crooks & Castles family: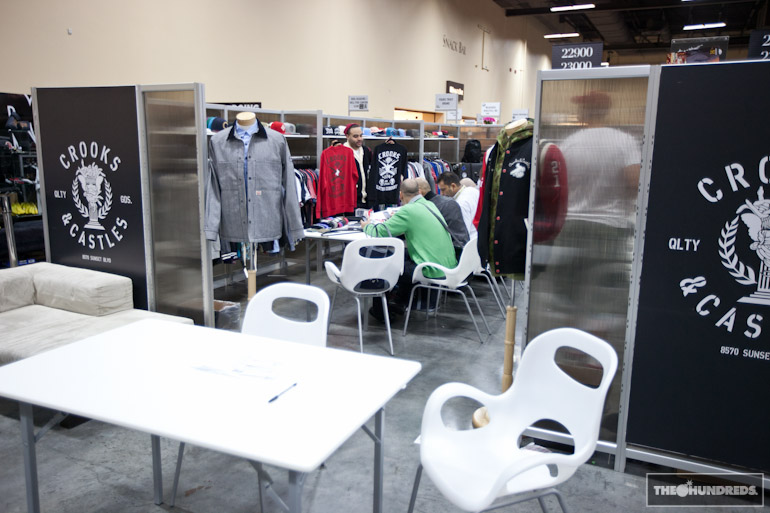 The leaders atOBEY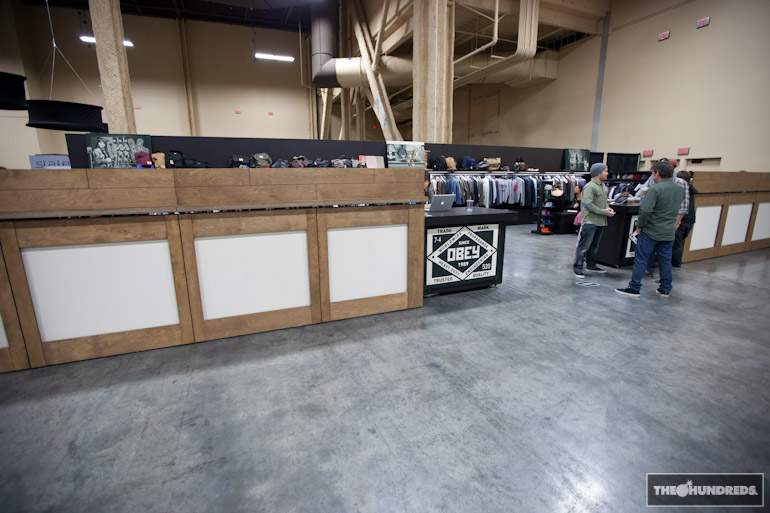 Our old friend Robbie runs a sales agency now and reps Sabit as one of his brands: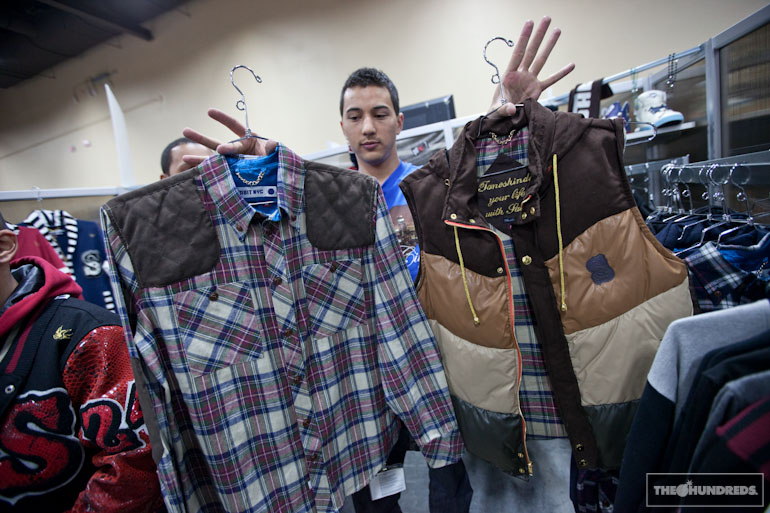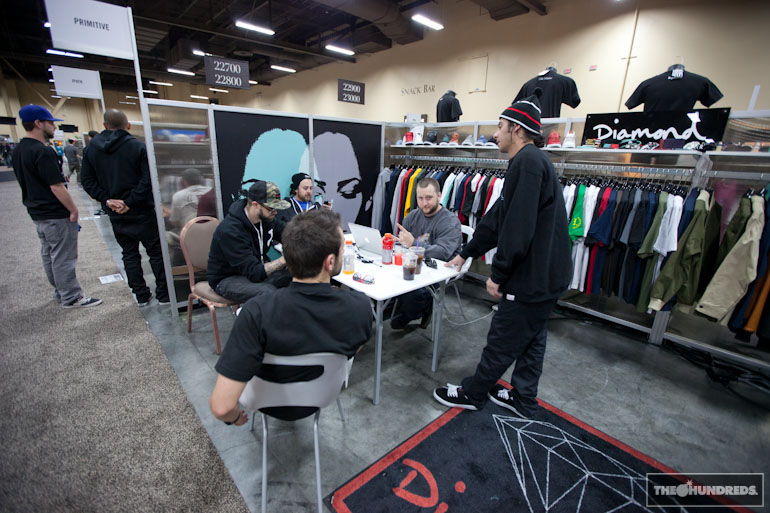 and next door are the Primitive guys: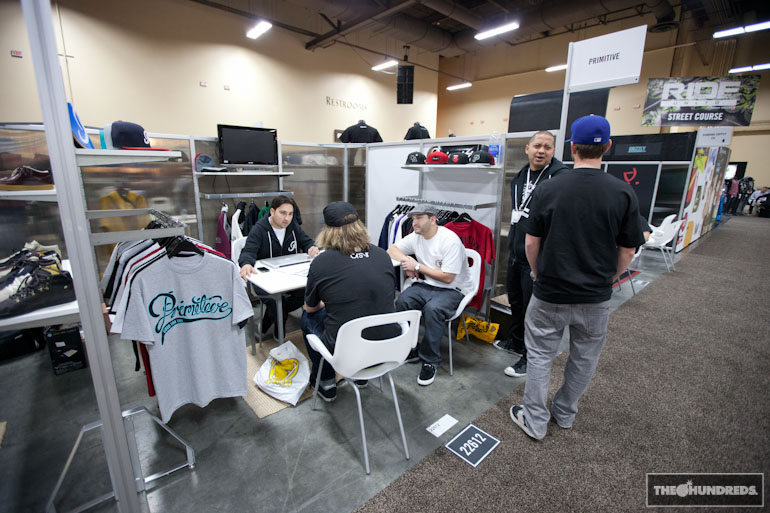 Obviously there were a lot more brands at play, not to mention the others outside of MAGIC who chose not to take the tradeshow route.
For the first time at this show, I was also surprised by how many new brands were out there, filling in for the gigantic void in the premium streetwear game. I'd say out of all the names in the SLATE sector, I didn't recognize the majority. That's a really great and inspiring thing, hopefully this generation can carry on the tradition, but do it their own way. And do it better than us and all our predecessors. Keep us on our toes!
Turbulent flight back to LA. You can actually see the wing bending here from the force of unstable air.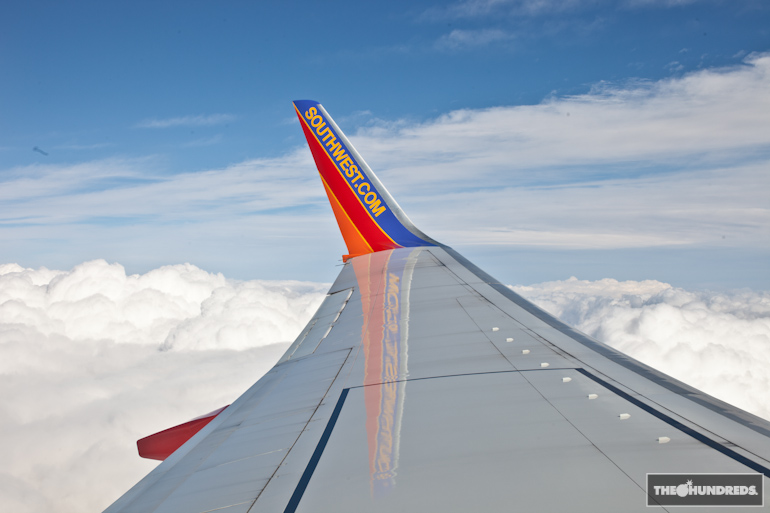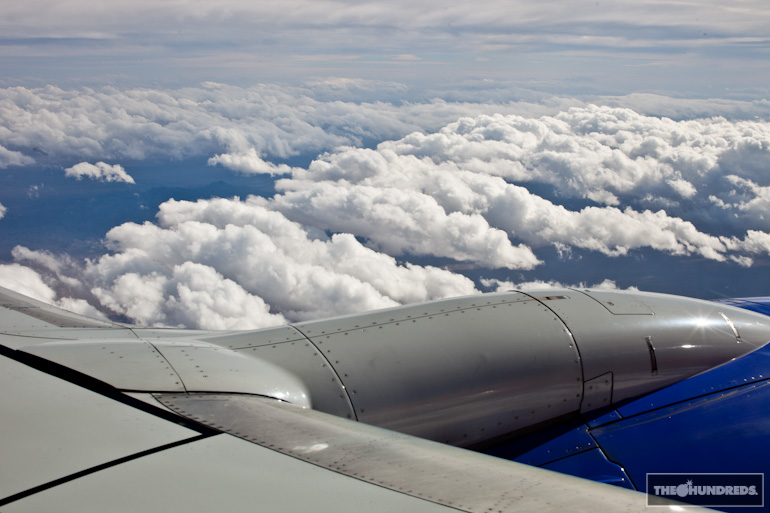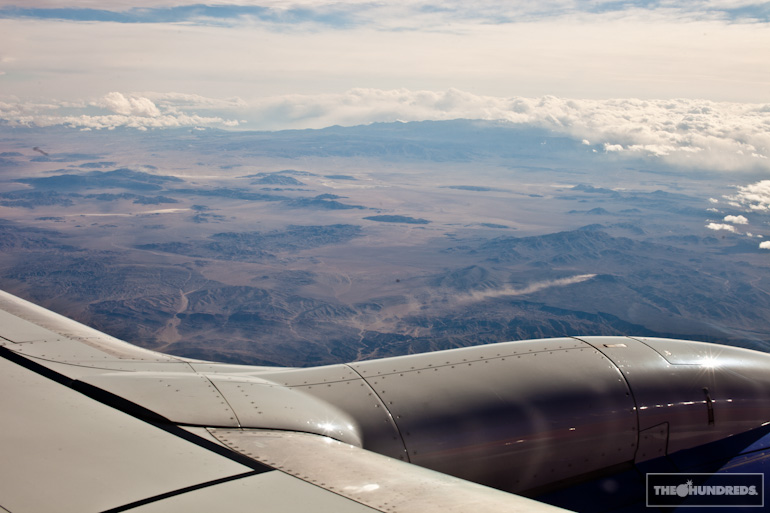 And Ben played Angry Birds on his phone for an hour straight. That is the longest he has concentrated on any one thing and we are all very proud of him.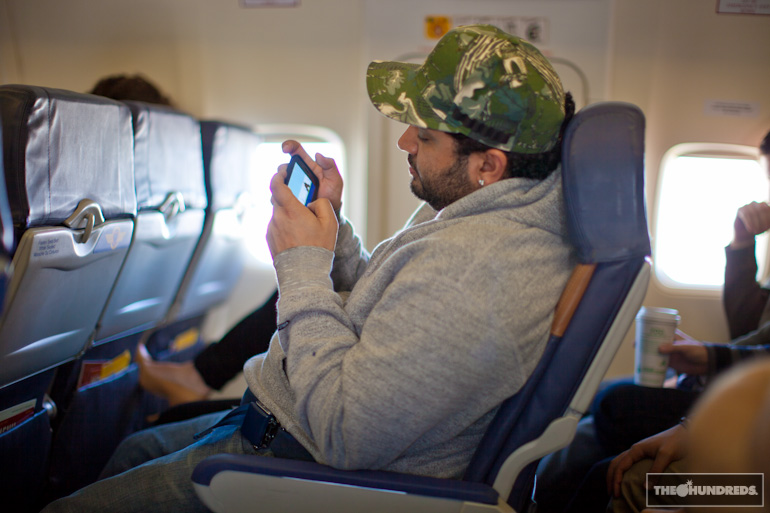 by bobbyhundreds