I'll admit. The first time I listened to a band named Primus in the '90s was because of Pat Duffy's part in a Plan B skate video. But the reason I continued to be infatuated with this band was less for their musical talent and more for their album cover artwork. Their records always showcased bizarre sculpted fantasies of grotesque, distorted figures. Cartoonish and unsettling creatures staring back at you from CDs, t-shirts, concert posters, and the like.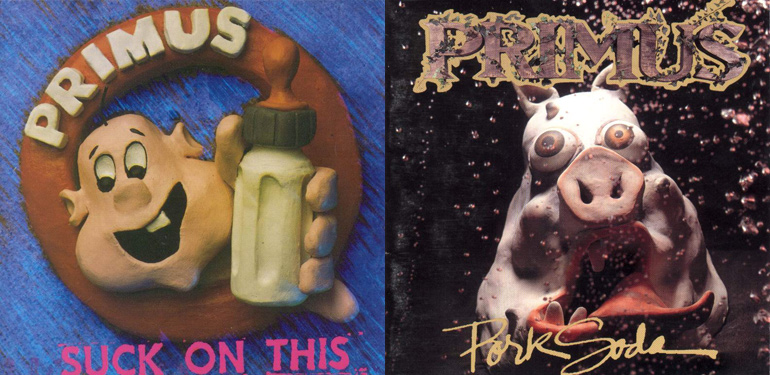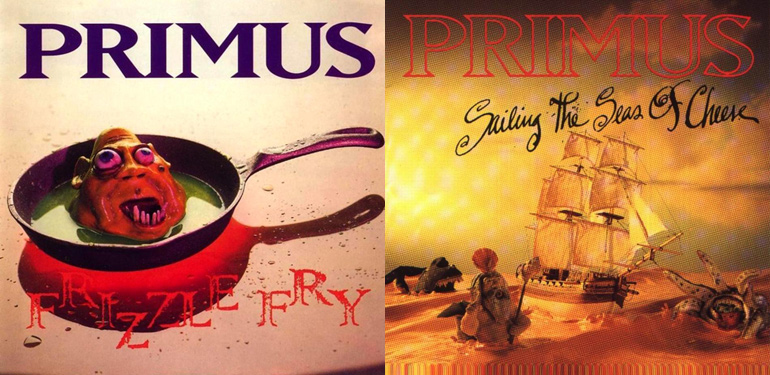 The man responsible for such imagery was Lance "Link" Montoya, an Oakland based artist who used to work with Primus' singer Les Claypool as a youth. When Les started up the band, he asked Link to contribute some of his sculptures for album art, and the rest is history.
Well,… at least for Primus.
For Link, the story didn't hold such a fairytale ending. After somewhat of a fallout with Les and the band, Link continued on to other jobs outside the art realm, construction jobs, and other miscellanea. So you can only imagine how difficult of a time I had tracking him down when I first considered him for a project with The Hundreds over a year ago. No lie, I made cold phone calls through White Pages, e-mail off to nowhere, and took a chance in writing just one of the very many Lance Montoyas in the world a postage-stamped snail-mail letter, in hopes that I'd get a tug on the other end of the line.
Months passed and I had all but given up hope that the letter had fallen into the hands of the right Lance Montoya, let alone that he would be interested in participating on a joint project. But then I got a phone call that changed everything and the next week I was up in the Bay to shake his gargantuan hand. Ladies and gentleman, Mr. Lance "Link" Montoya: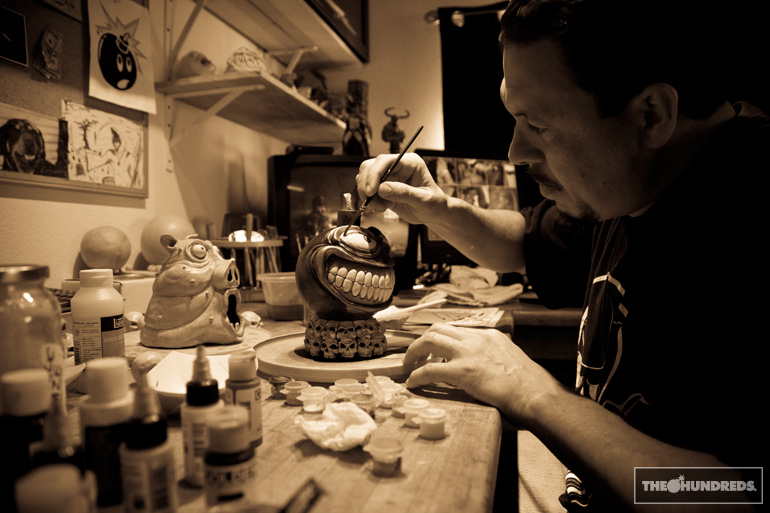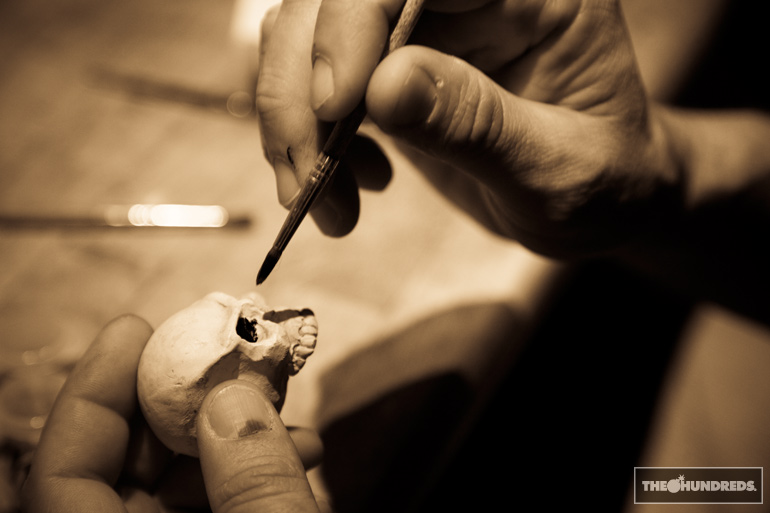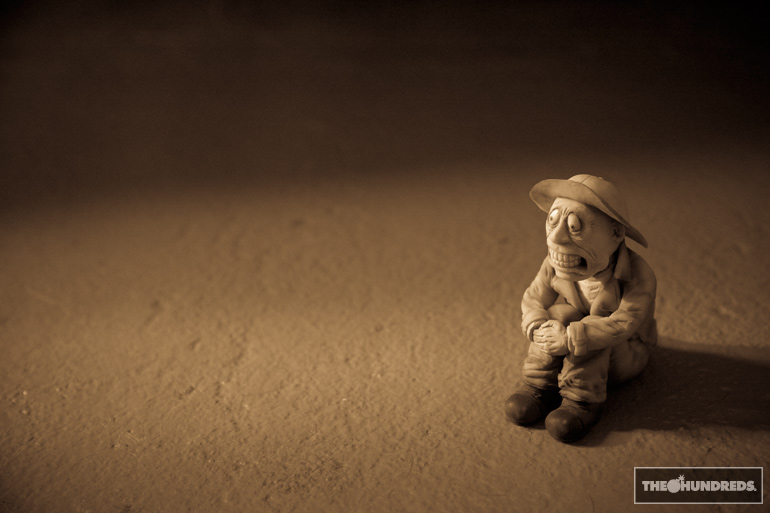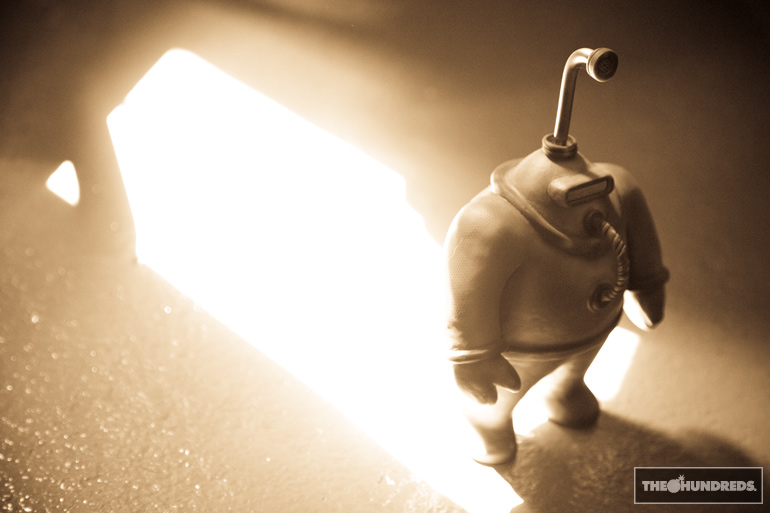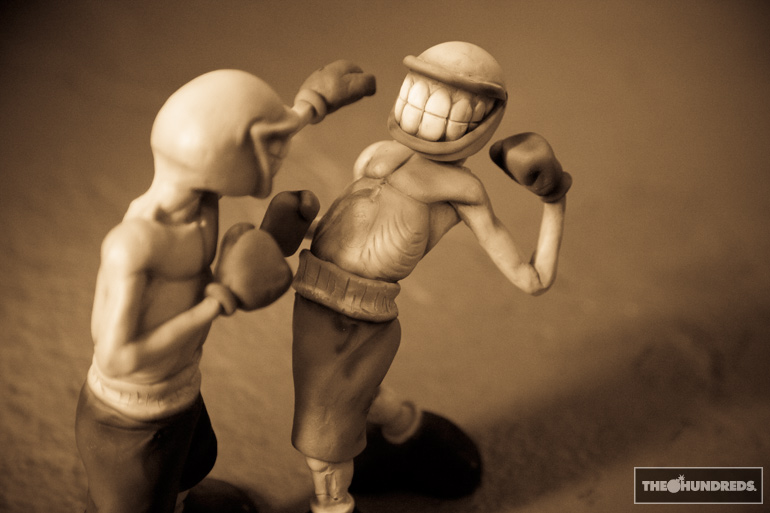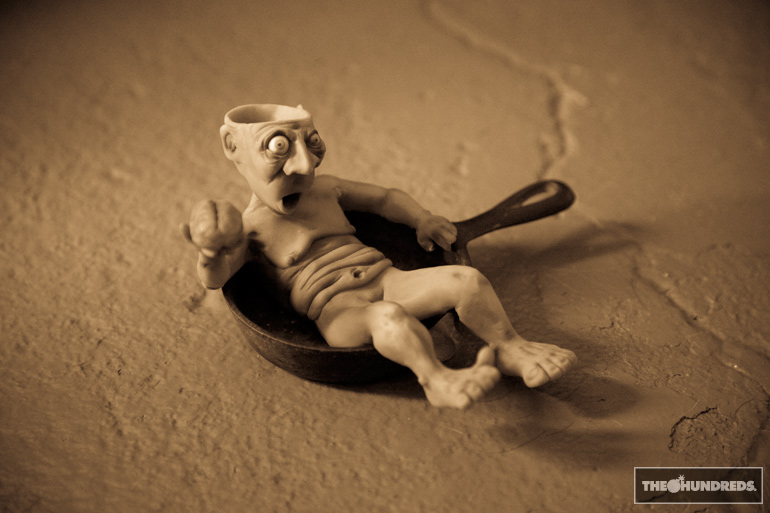 Link was very interested in working with The Hundreds on a series of 3 unique sculptures. We collaborated on a few concepts and within months, he had sculpted some pretty awesome characters. I photographed 'em here at TH HQ, designed around each one to give off that mid-'90s album art flavor, and finalized 3 exclusive t-shirts that will debut at both The Hundreds LA and The Hundreds SF this Thursday morning.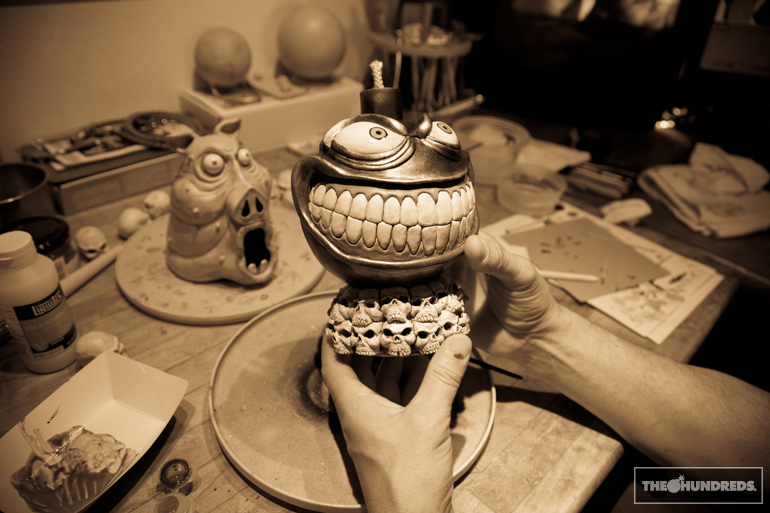 Later today I'll introduce the 3 t-shirts that Lance Montoya made specially for The Hundreds. And to learn more about Lance Montoya and his perspective on both the past and future of his art, read his exclusive interview inThe Hundreds Magazine, which is available at both THLA and THSF, as well as The Hundreds retailers worldwide,… and now, our ONLINE SHOP!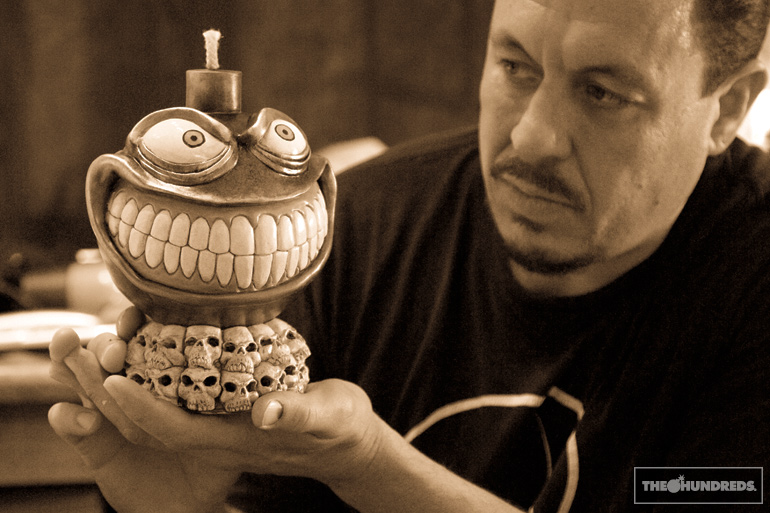 by bobbyhundreds