Let's be honest. Streetwear, the rendition by which you know it today, wouldn't have existed quite the same without it's cultural foundation in sneaker collecting. I don't care what the coolguys have to say – the bearded, booted aristocracy who now distance themselves from their mid-2000s rainbow Dunk assortment. It doesn't matter if the jaded sneakerheads are beyond the Niketalk babble and sidewalk sleepovers. Sneaker culture, sneaker hoarding, is how most modern Streetwear purveyors and consumers fostered their appreciation for limited, exclusive, young urban/sportswear fashion. And to pretend like that isn't the case, that sneakers didn't play a seminal role in pre- and post-millenial street culture, that all the coolest artists, shops and brands weren't vying to collaborate on a Nike retro basketball shoe, that local skate boutiques weren't making most of their cash off of release-day lineups, that you've always been wearing vulcanized soles and too busy being hesh or trad or Japanese or whatever to thirst for those crispy swooshed joints you read about on Hypebeast… well, you're just playing yourself, really.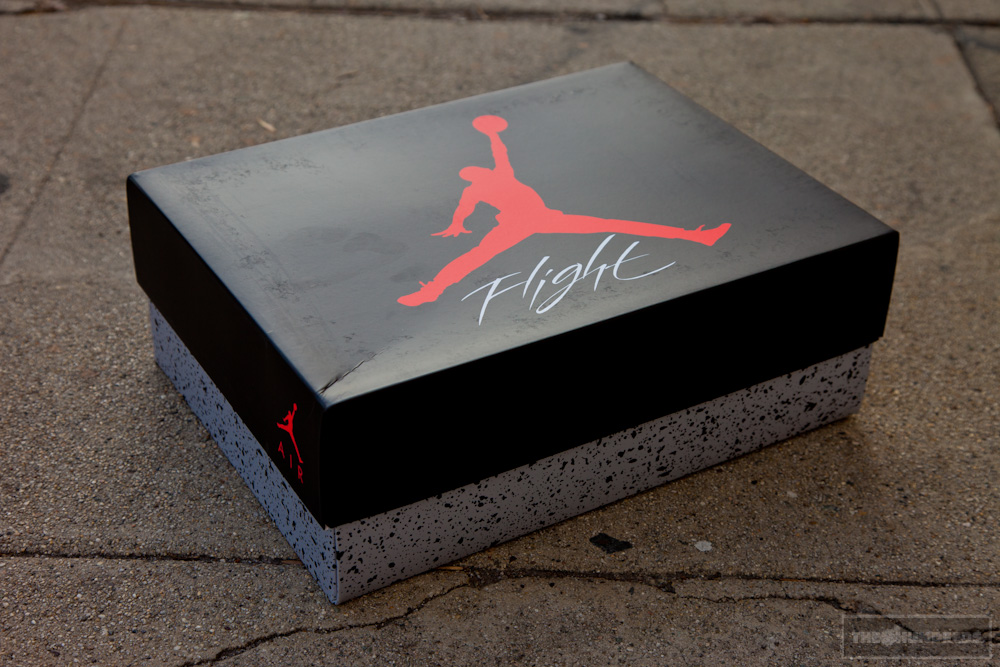 These are my favorite sneakers of all time. Beyond the Bo Jackson Trainers, the Huaraches, the Agassis, and Michael Chang Tennis Pumps. Beyond the Reese Forbes Dunk SBs, Futura Blazers, and Stussy Dunk His. Even beyond the Air Jordan I, the III, and the V (close runners-up).
It's the Nike Air Jordan IV. The Cement IVs.
The Jordan IV in itself, is the finest, most succinctly designed sneaker ever (credible source: Me). From the last to the structure, the curves and smooth lines, it's like a Gehry building making love with a fighter jet. When you put them on, it all makes sense, from the width of the laces to subtle netting to the squared-off tongue. So to top it off with white leather contrasted with black trim and a speckled grey midsole? Everything in its right place.
Here's my chance. My mom wouldn't buy these for me as a kid, so now that I'm a grown-ass manboy, time to fulfill the dream. Even packaged in the replica box, with the wrap to match.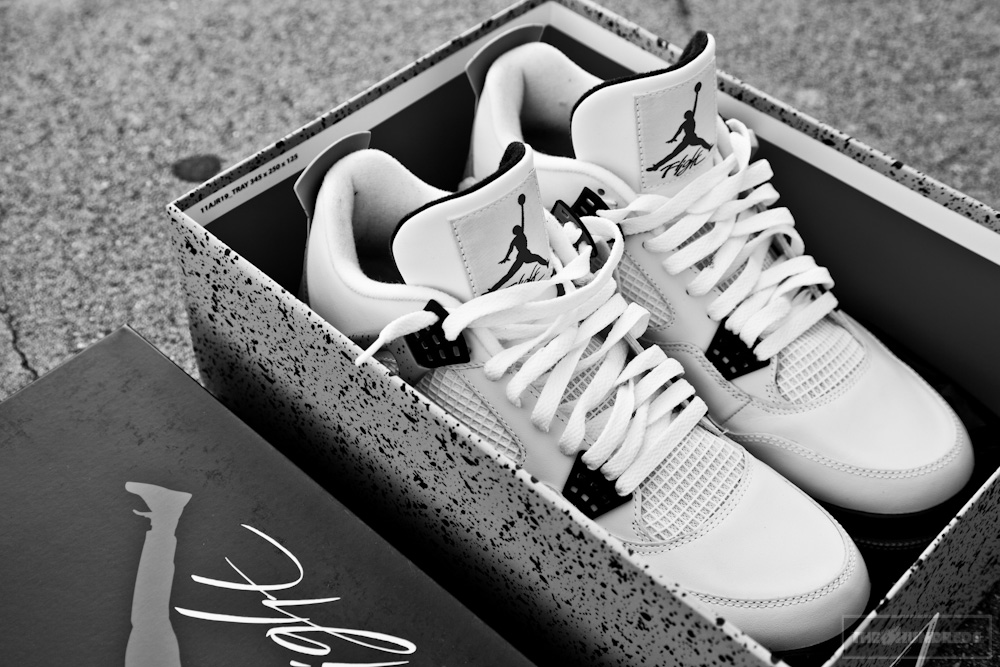 I believe the shoes come out the 18th at select Nike stockists? Don't quote me on that, I'm not a credible source.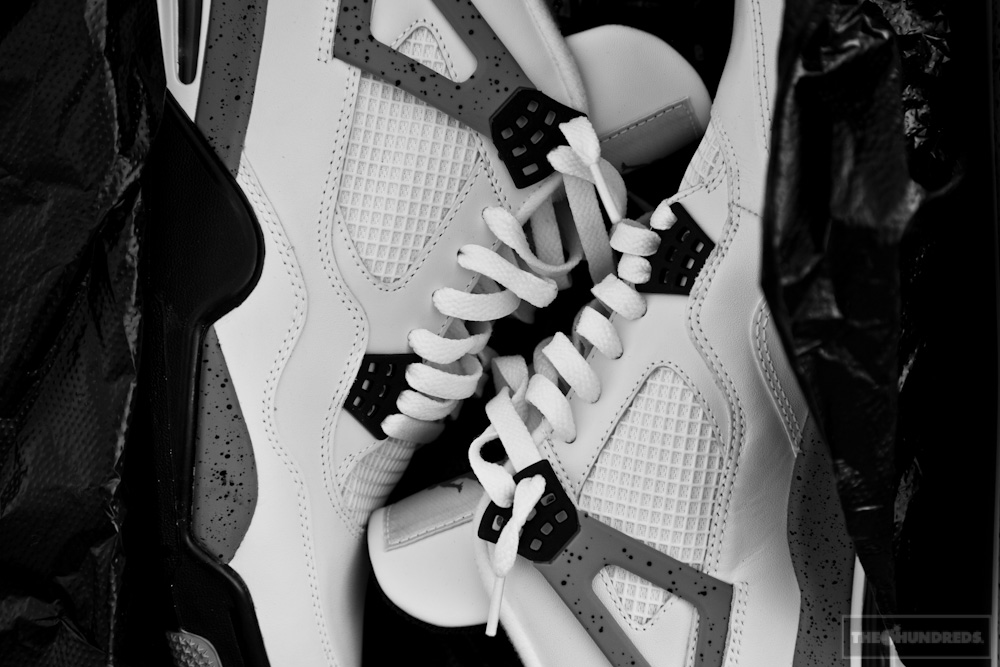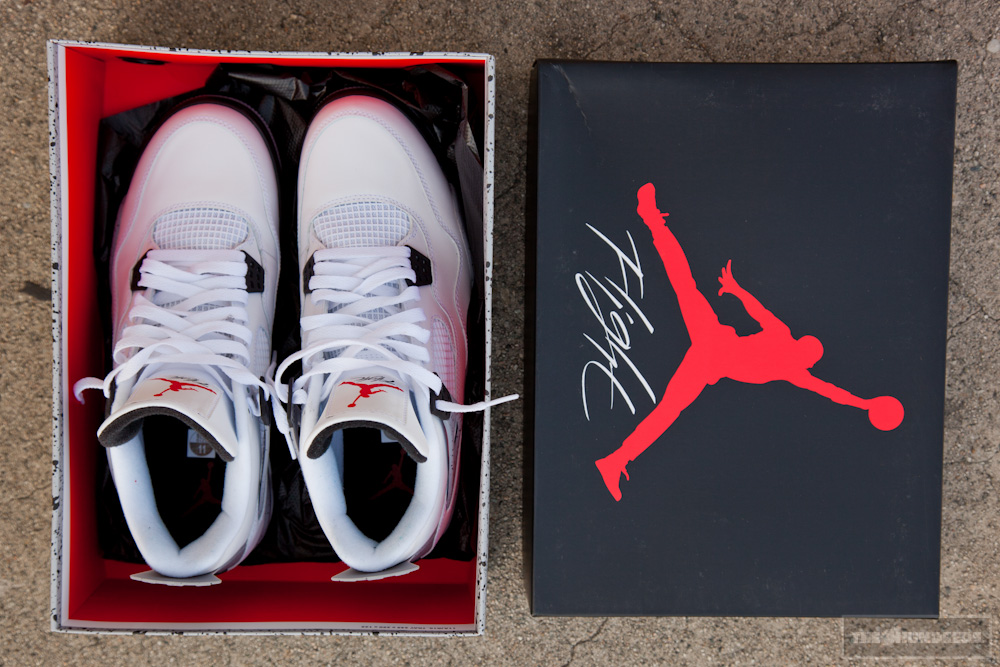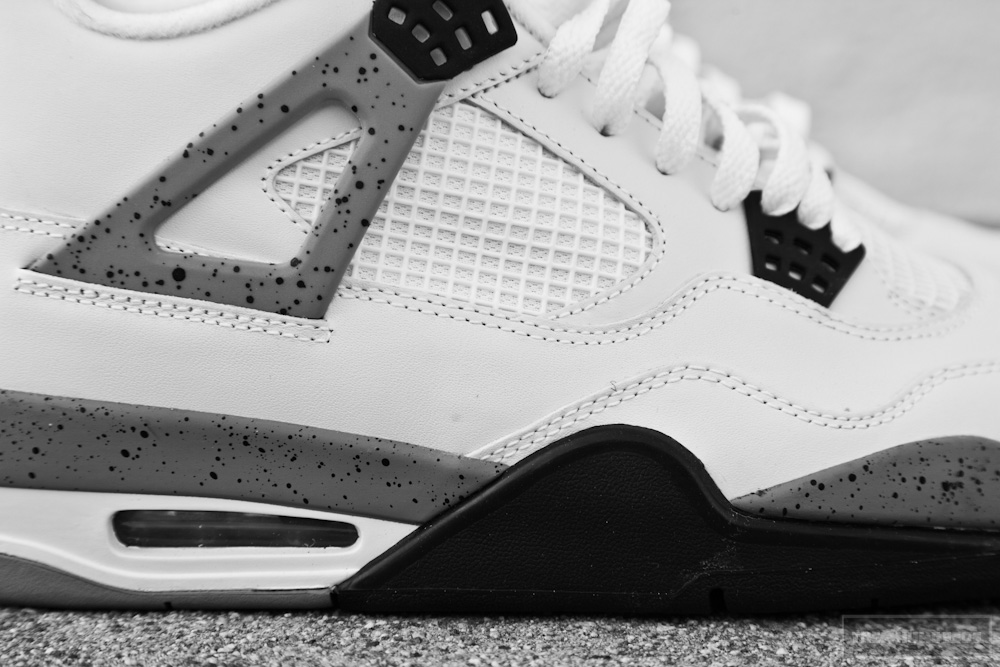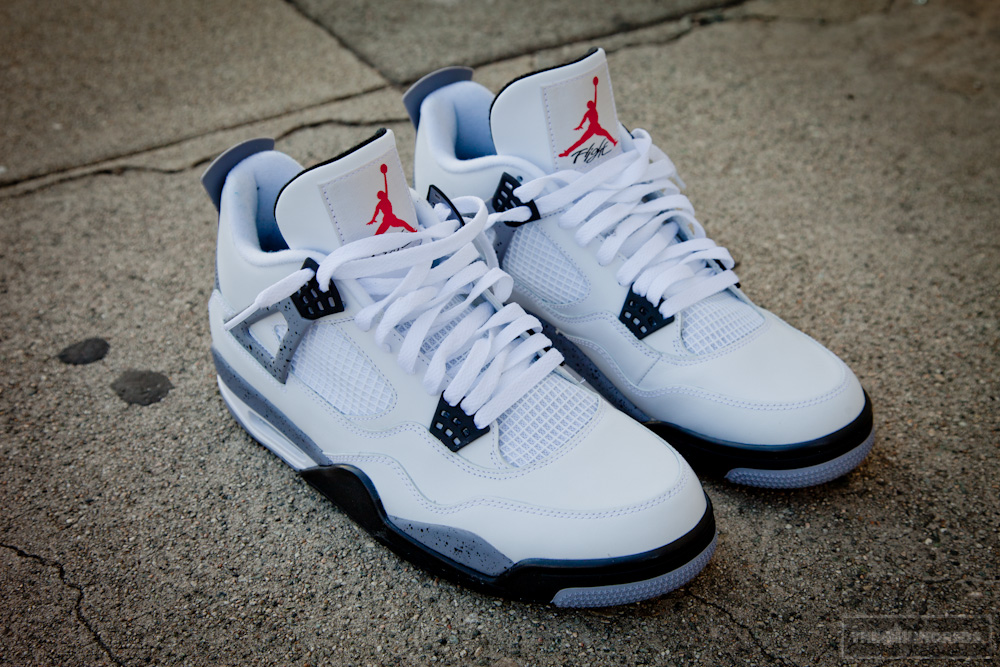 by bobbyhundreds