DJ Mike B is back.. from his European tour. I don't even know all the countries he swept through, but I do know he was in Stockholm, Sweden to DJ Caliroots' 5 Year Anniversary. And he did remark that The Hundreds has a massive following in Norway. Nice to know.
Mike is also back with Drive-By Bangers 2, our third official mixtape under his mastery. If you ever had the chance to get, or listen to, the first Drive-By Bangers that dropped 3 years ago, then you know how widely-anticipated this next masterpiece has been. All of the finest West Coast rap from decades past.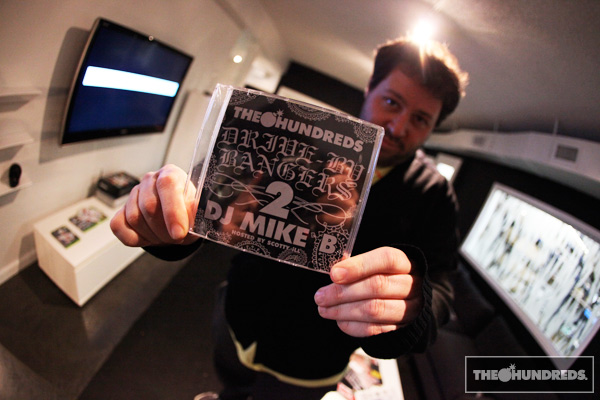 Plus, even more drops this time around, including Bun B, Ice-T, Ibn Jasper, Jimmy Gorecki, Joe Hahn, plus all The Hundreds regulars you love to hate. Here's a preview from my morning commute:
For a limited time only, download DRIVE-BY BANGERS 2 HERE !
And for an even MORE limited time, for those who missed it the first go-around, download DRIVE-BY BANGERS 1 HERE !
by bobbyhundreds