*Adam Bomb antenna balls. with a purchase of $30 or more. only at THLA and THSF.
*for a limited time only.
*while supplies last.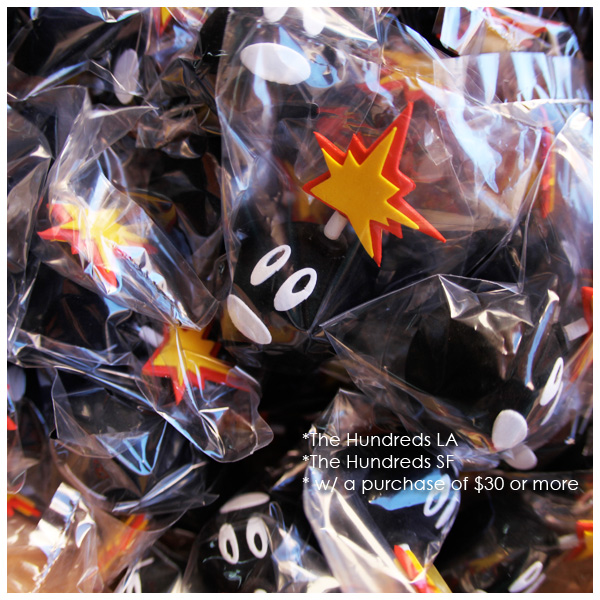 Also, heads-up, both THLA and THSF are closed today (Monday), Tuesday, and Wednesday, as we prepare for the first drop from our Spring 2009 season, Delivery 1 on Thursday morning.
by bobbyhundreds