Besides the bottomless hate and gossip, arguing in circles over who bit who, people staring at my shoes and clothes before they look at my face, free t-shirts, the best part of being involved in this business are the relationships we've built with solid folk along the way.
Kevin Ito has long been a TH supporter, but unfortunately we don't get to see him much around these parts since he moved to NYC. Dame Dash's former personal photographer is a jack of all trades, having just finished working on the cover for Jay-Z's new album. Next up: ending world hunger and mastering phone Tetris.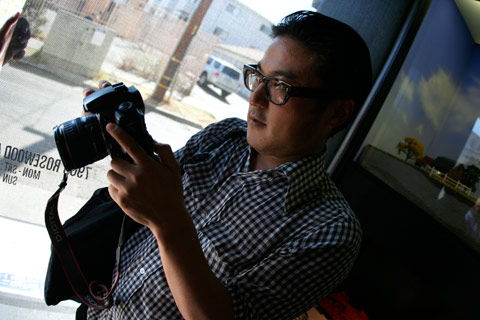 Flynn (L.A. Symphony) and I go back way before any of this, as do I with Robbie Jeffers, one of the brainchilds who launched Nike SB. Sometimes, [MacKaye] good guys do wear white [/MacKaye]. And/or plaid.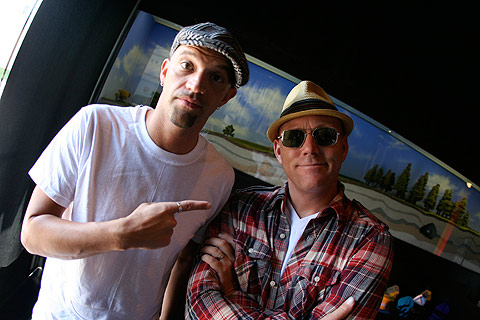 by bobbyhundreds